Christmas Tree Garland (Pottery Barn Inspired)
Several years ago when I was visiting a friend I noticed her paper tree Christmas tree garland and she had mentioned that it was from pottery barn. I was so inspired by her paper tree garland that I decided to make my own. You are going to love making this garland and I will share a few tips on how to make your own version. This Christmas tree garland was the highlight of my tree! (This post contains affiliate links see disclosure policy)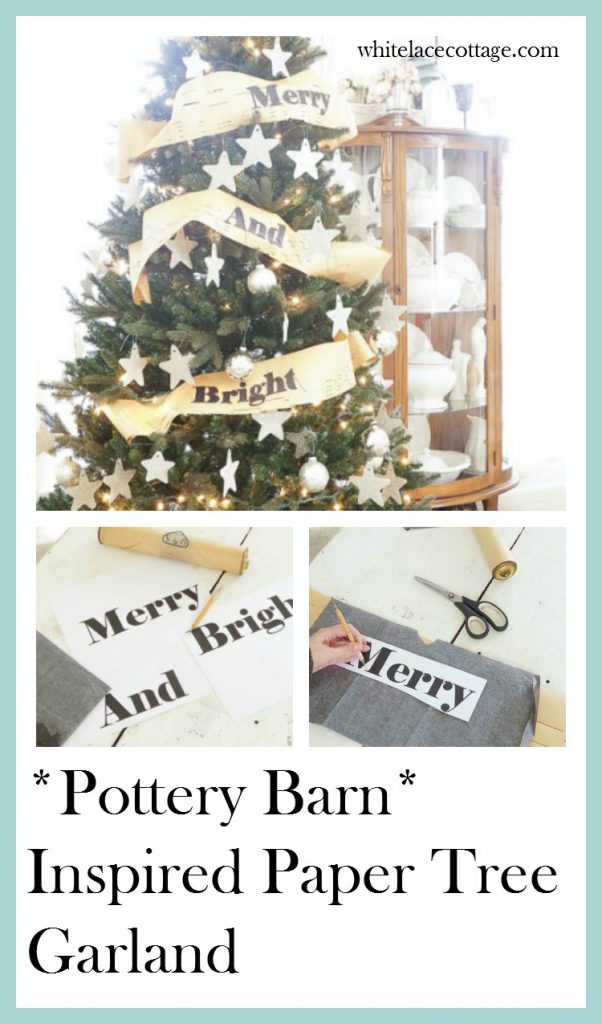 Supplies needed:
Decide on what you would like your tree garland to say. Then in word or whatever program you have on your computer create your word graphic and print it out. You may need to print it out several times depending on what size you would like your letters and words to be. Then cut them out so they are easier to trace.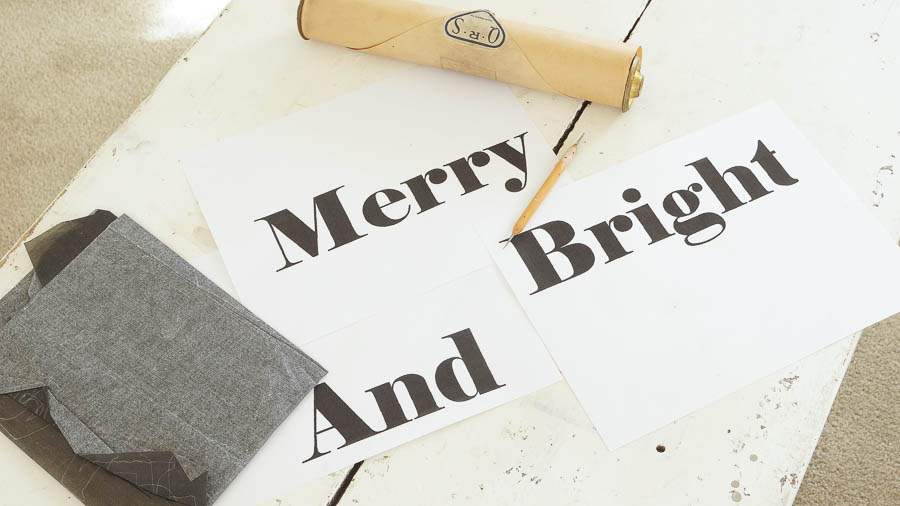 I'm using old piano player paper that I found. It was super cheap. But you can use the natural craft paper that comes in a roll. You will have to decide how wide you want your banner to be. Then using a ruler to keep your line straight cut it out.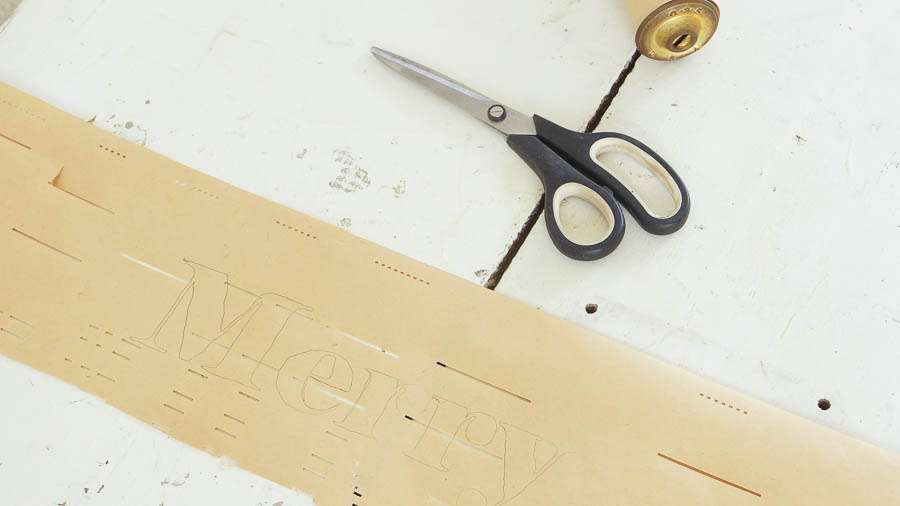 Now you can start tracing your letters. Place the black carbon tracing paper on your banner then place your letter on top of that. Using your tracing stylus start tracing your letter. As you place each letter to spell out your word check to make sure you have enough spacing and that they are even.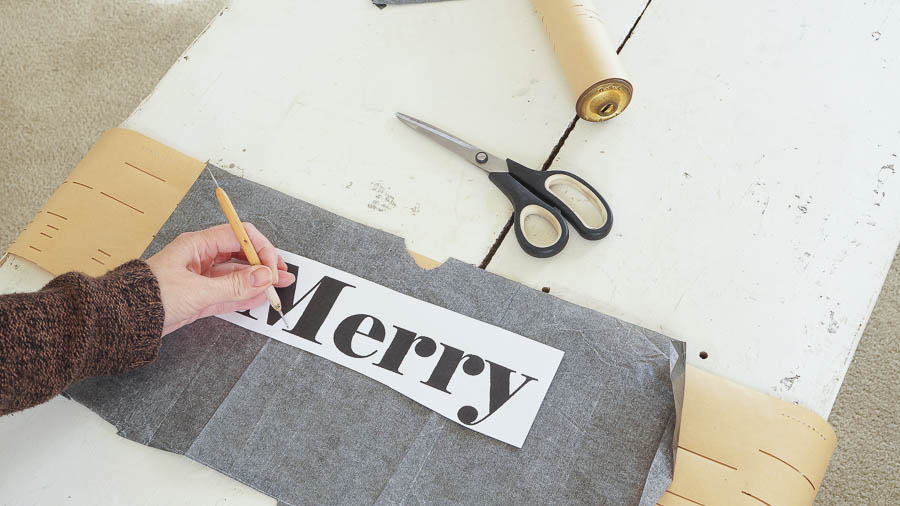 As you are working take a peek at your work and make sure that you are seeing the letter. You need to press firmly on the paper as you are tracing the letters. When you are completely done tracing your letters you can start coloring them in using your sharpie. Make sure you are doing this on a protective surface. The ink from the marker may go through the paper and on to your surface that you are working on.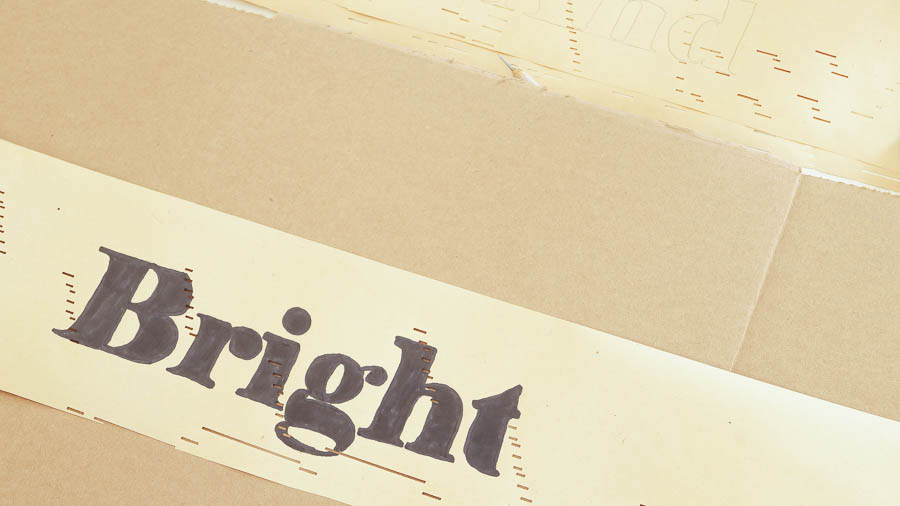 Once you are done coloring in your letters you can place it on to your tree. Be careful not to rip the paper as you are placing it on your tree. You can add a little bling to your banner by adding a little glue on the edges and sprinkling some glitter on it. A white glitter will make it look like shimmering snow.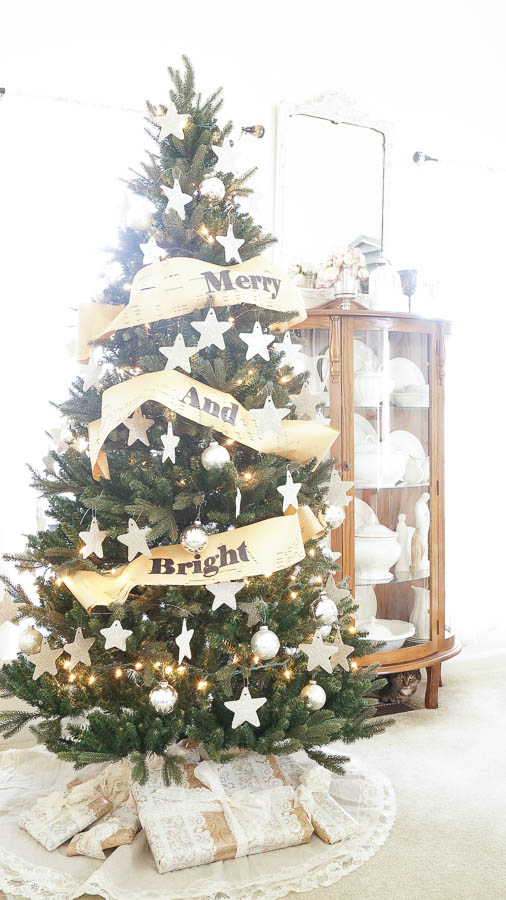 As you can see on my garland I only made this long enough for the front of my tree. I think it looks best if it's just draped on a section. I also created three of these tree garlands and draped them on top of each other spelling out merry and bright.  This is a super thrifty and easy project to do. Are you planning on creating any Christmas crafts this year?
Save
Save
Save
Save
Save
Save
Save
Save
Save
Save