Save Money With This Painting Sponge
I don't know about you but I really hate painting chairs. Especially chairs with spindles. It is a task that takes me longer than I want it to. I hate getting brush strokes and it's also difficult to use a brush around the spindles. Seriously if you've painted chairs or rails you know what I'm talking about right? I would rather shovel a driveway than paint a chair. If you know me then you know I hate the snow so shoveling would not be fun! That's how much I hate painting chairs! So if you're like me you like to save money you're going to love this  $4.00 tool. It will not only help you save money but it will make your painting project much faster.

I recently used this True Applicator sponge on a few projects. One was my dining room table set. It created a beautiful faux patina. I'll link the video below so you can see how this look was created. But as I was painting my chairs I had an a-ha moment. I wondered if this would work on my stair rails. So I decided to give it a try and see if it would work. You can watch the video below at the end of this post to see for yourself.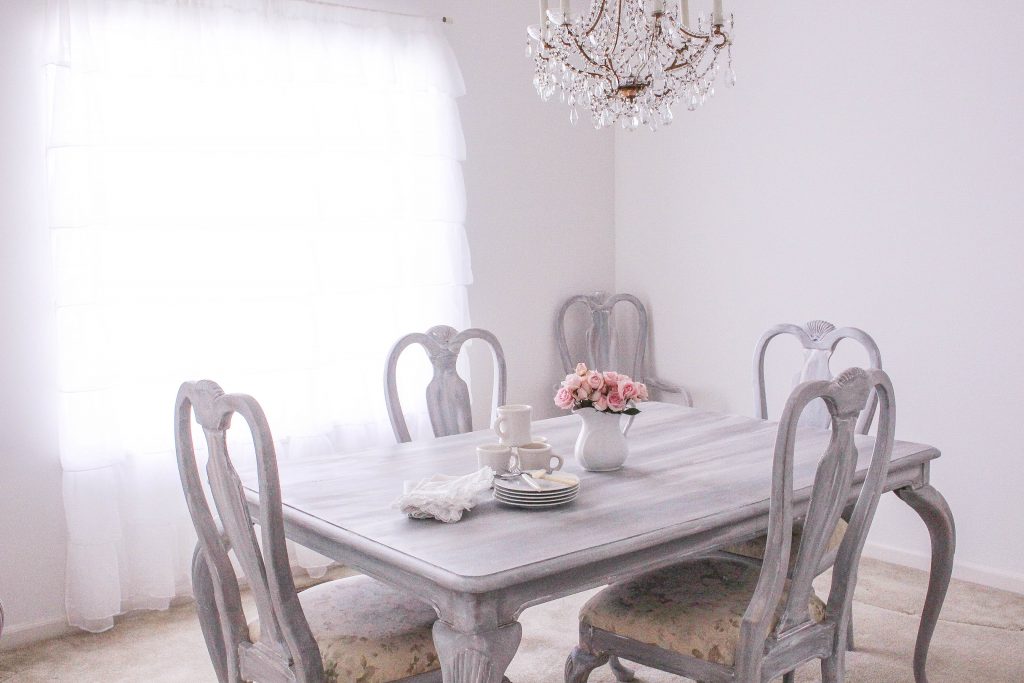 I am now totally hooked! This True Applicator sponge is amazing! I love how easy it was to apply the paint and how smooth it looks. I was able to get in tight spots using this sponge and it made my painting job so much faster and easier.This sponge was given to me from Heirloom Traditions paint but this is not a paid sponsored post. I thought that you would like an alternative to painting spindles on chairs or rails.
This True Applicator sponge is very easy to clean. I just rinsed it out with warm water until it was clean. I've used this same sponge on my dining room table and chairs and my stair rails and I can still use it again. I'll have to find more projects to use this with.
I haven't tried it yet but I'm told that this sponge works great for applying a water based top coat. It gives a smooth flawless look.
As you can see in the video that I will share below I basically wiped the paint on with this sponge, it's that easy. Make sure to use it with the sponge slightly damp and wear protective gloves. Dip the sponge into the paint on one side as you will see in the video and apply to the piece you're painting. For areas like spindles the sponge folds to wrap around each spindle coating it evenly with paint.
Here's my quick demo using this sponge.

I love using different tools for my painting project and this is a great one to have. I love how affordable it is and the fact that it can be reused many times over. It's still not breaking down at all. This sponge is different than a typical sponge it's very smooth. If you're into makeup and you know what a Beauty Blender is, well this to me is like the BB of painting tools.
If you'd like to learn how to distress a furniture piece using vinegar read my post "How To Distress Using Vinegar".How To Distress Furniture Using Vinegar
Save