Make A Home Feel Bigger With These Tips
If you're feeling like your space is feeling a bit cramped, there are several ways to make your home feel bigger than it actually is. We often make mistakes when decorating and our space can start feeling like the walls are closing in. If you've been feeling that way lately than I'm here to help you make a home feel bigger.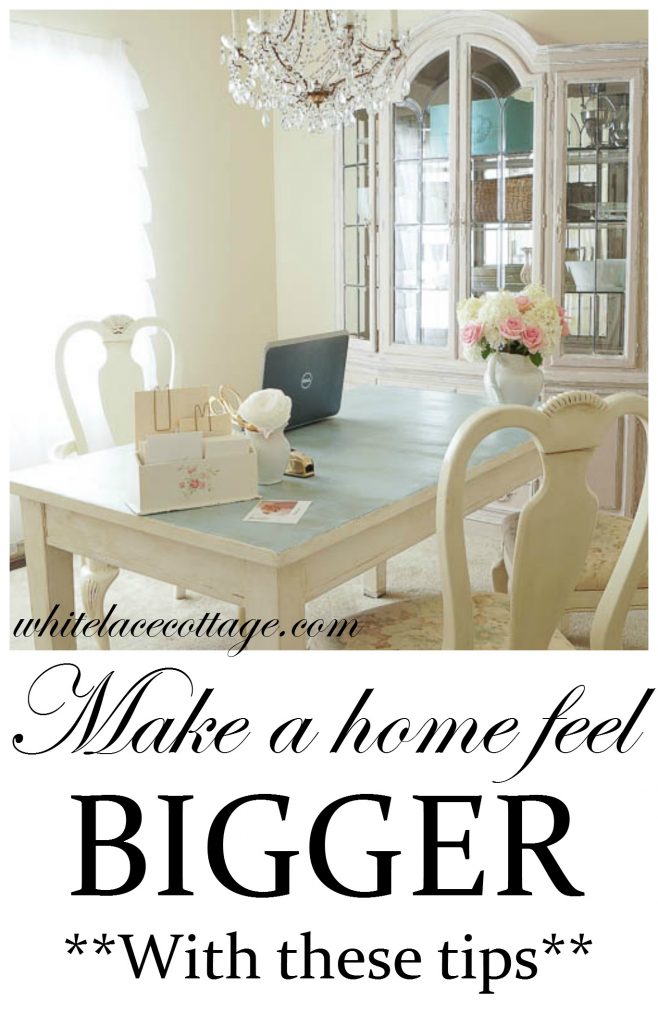 It's on A Wall
Choosing the right paint color is key if you want to make a home feel bigger. A dark color will make the room look and feel darker and depending on how dark the color is it may look like a cave. Choose a light color to brighten up a room. But choose wisely. You want a color that will work well with all of your decor. I prefer to paint my walls white. That way I can add and change anything I want to in my home because my wall color is just the background of my room.
Keep It Uniform
Once you choose your wall color keep it uniform. Don't use a different color in each room. This will break up the flow of your home making each room feel boxy. Using the same color in all of the rooms will make your home feel bigger and more open than it really is.
It's Time To Choose
If you're home is feeling small and cramped an easy way to make a home feel bigger is to make sure that you don't have too much furniture in each room. Too much furniture will make a room feel crowded and cluttered which will make it look and feel a lot smaller than it actually is.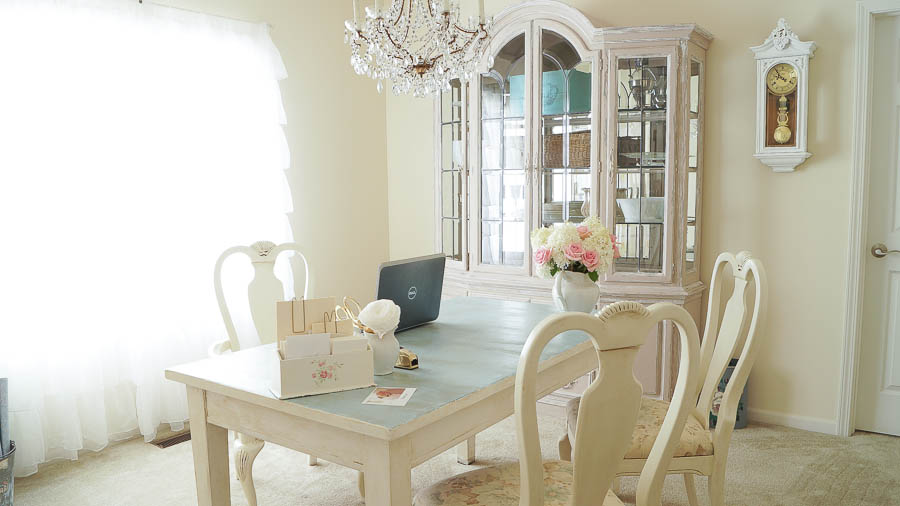 The Right Floors
Choose the same flooring for an entire floor. If you have tile in one room, wood in the next and carpeting in an another room you're rooms will appear smaller than they are. Adding the same flooring will give your home a nice flow and will make each room appear larger than they really are.
Get Away From The Walls
Pull furniture away from the walls and angle a few pieces as well so it doesn't look like it's all lined up against the walls. When furniture is all pressed against the walls it makes the room feel smaller than it is. When furniture is away from the wall slightly it makes it appear as though there's more space in that room. It's a little trick of the eye.
Less Is More
Completely take window treatments off or use lighter treatments like sheer curtains or lace. A heavy window treatment will make the room feel heavy and small. But using a lighter fabric or none at all will make the room look and feel more airy.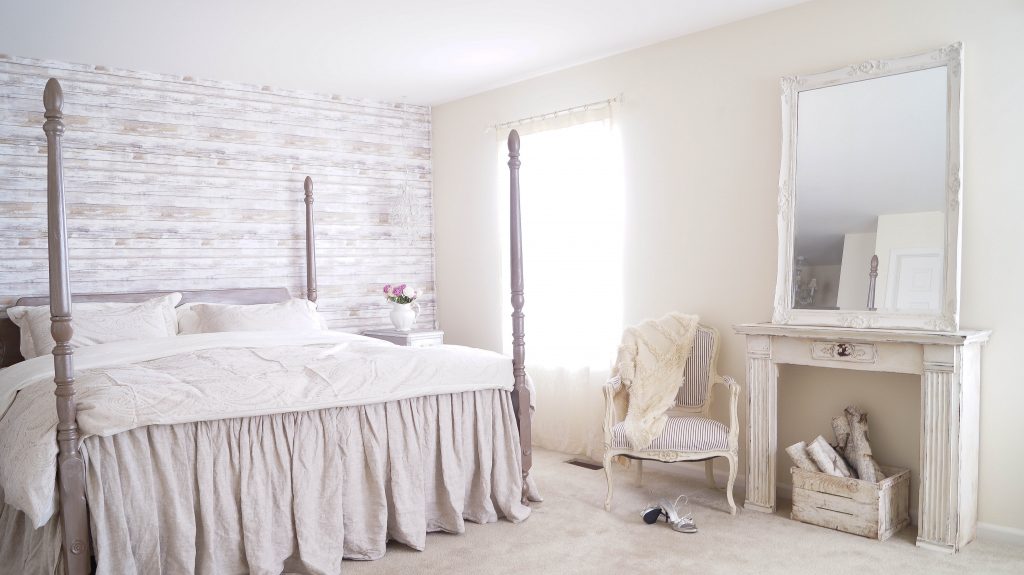 Reflection
Mirrors are very reflective. They help bounce light around a room. That light will make a room appear bigger. At one time mirrors were placed strategically in a room near a candle. The light reflected from a candle would light up a room during times before electricity. That trick can be used today as the light from a window is very reflective near a mirror and will make a room appear much lighter and brighter. Hence the illusion of more space.
No More Clutter
It's time to clear the clutter and remove furniture that's over crowding a room. You want to make a room feel like it has a good flow. One way to do that is to remove the clutter from that room. Make sure that your not blocking any entries to that room and that there's a clear path to walk around. A cluttered path will also make a room feel and look smaller than it is.
Good Bye Knick Knack
Too much clutter including the clutter of treasures can make a room appear smaller than it is. A great way to home feel better is to remove some of your knick knacks. When you are putting collections together make sure that they are all cohesive. Don't put things together that don't mesh. Group in threes but again keep it small in a room. Don't have vignettes all over a room if you want to make a home feel bigger. Less is more.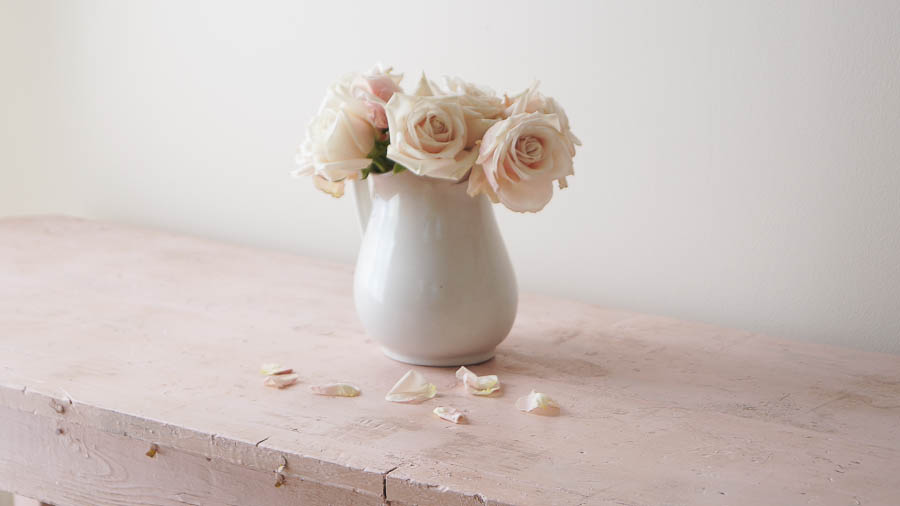 One Piece Of Art
If you want to make a home feel bigger an art wall isn't what you want to do. Instead find one piece of art to hang on a wall. Don't make it too large or too small for that room.
These are just guides to go by if you want to make a home feel bigger. But at the end of the day you are the one living in your home. Always decorate your home with pieces that make you happy and the way that you love.
*******************************
If you're feeling like your home is stale here are five ways to give it new life and freshen it up. Click on the link to read more: 5 of the best ways to freshen up a home.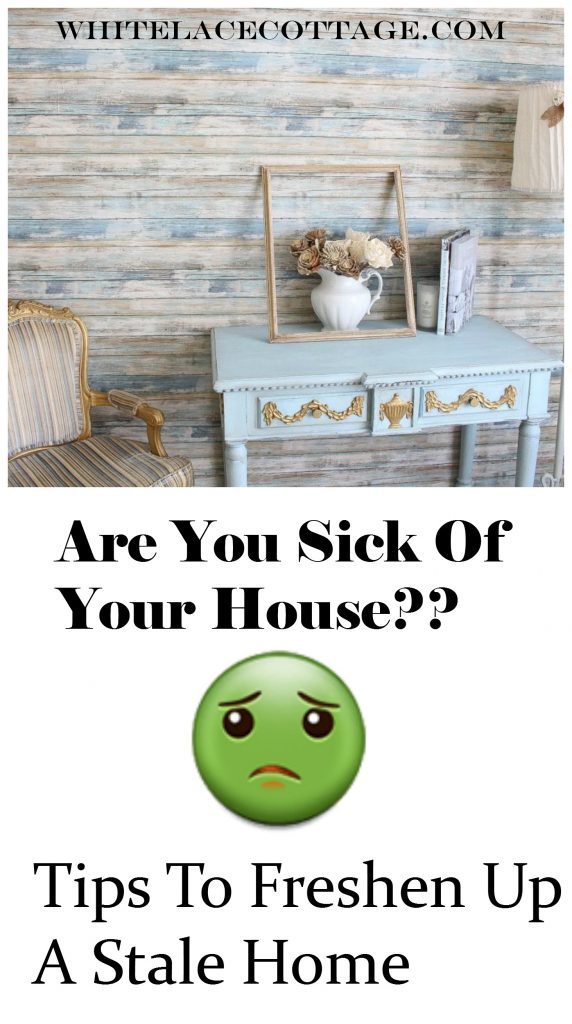 Make sure you subscribe to my YouTube channel . I share tips on home decor, painting tips, makeup for mature women and much more! Click HERE.

Save
Save
Save
Save
Save
Here's a recent video: https://www.youtube.com/watch?v=Yq4PA2tmZ8E