Decorating With Architectural Salvage
I've always had a soft spot for tattered and chippy pieces. I know that each one tells a story of where they have been. I live in a newer home but I still like to incorporate architectural salvage in my decor. If you've ever come across an old door, a chippy post or a piece of wood and you're like me you'll want to scoop that piece up and add it into your decor. Adding architectural salvage pieces really give a room a unique look. Especially when you love vintage style as much as I do. Let's talk about what you can do with those unique architectural salvage pieces when you find them and how to incorporate them into your home.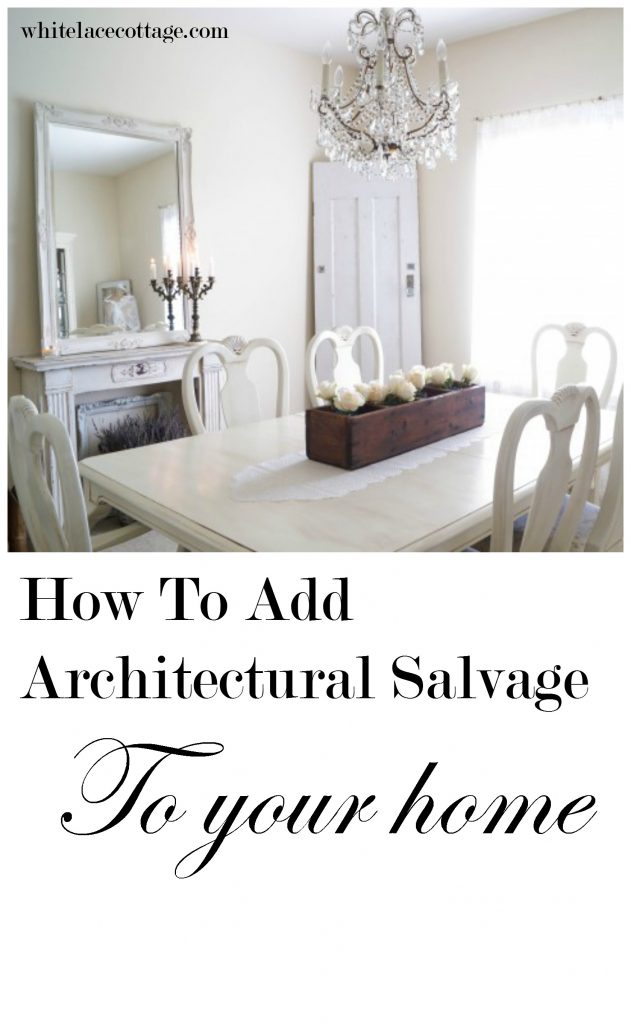 Height And Balance
If you're out junking and come across a cool piece of architectural salvage think about which room you'll add it too. Will it fit? What about the height and balance of that room? You don't want to add a piece that's too small as it could get lost in the room. But you also don't want it to be over powering. This door is very large, but it's in a room that has 15 ft ceilings. I needed something large in this room to fill up the all space and this door works perfectly. That metal dormer vent pulls my wall vignette together. Below the vent is an old wood screen that I used as the frame for that antique painting and bundle of dried flowers. Also in the corner but out of view of this photo is an old ladder. That ladder balances this wall out but isn't too overpowering.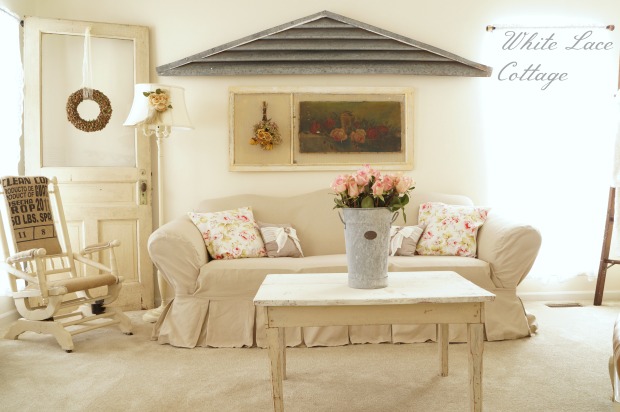 MY LATEST VIDEOS
Here's a door that I added to my kitchen. This door was the perfect backdrop for a small table that I had in this corner. It also helped balance the wall because of my china cabinet. Always think about how if a piece will help balance a wall or room. If it's super cool but too large or too small for the space you're thinking about adding it too, pass on it.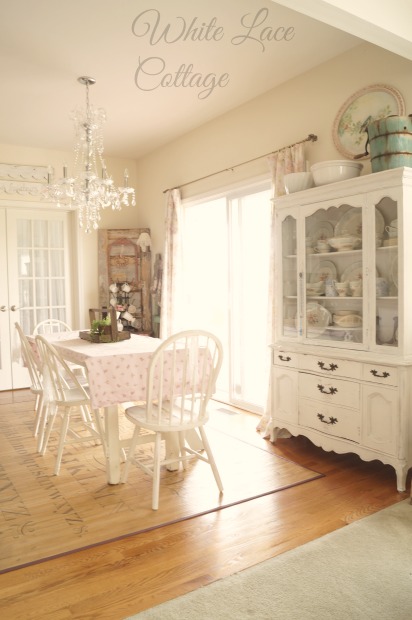 Versatile Pieces
An old mantle can be used in any room that you have an empty space. This is in my dining room. It allowed me to create this vignette. Instead of just adding that artwork it completed this room.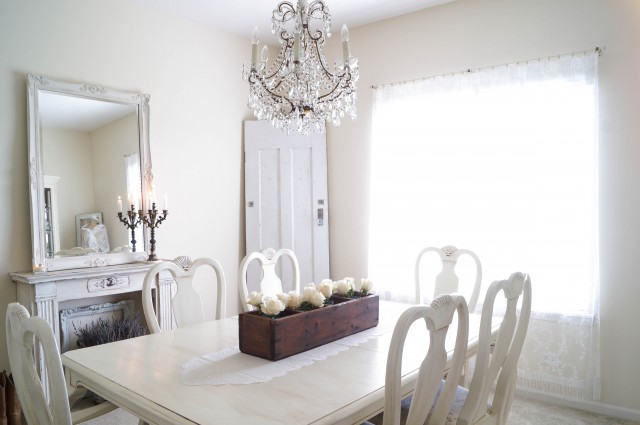 As you can see this mantle also works well in my master bedroom. It's small enough to work in several rooms so keep that in mind when you come across a piece. Will it only work in one room or can you move it around. I love finding pieces that will work in several rooms in my home.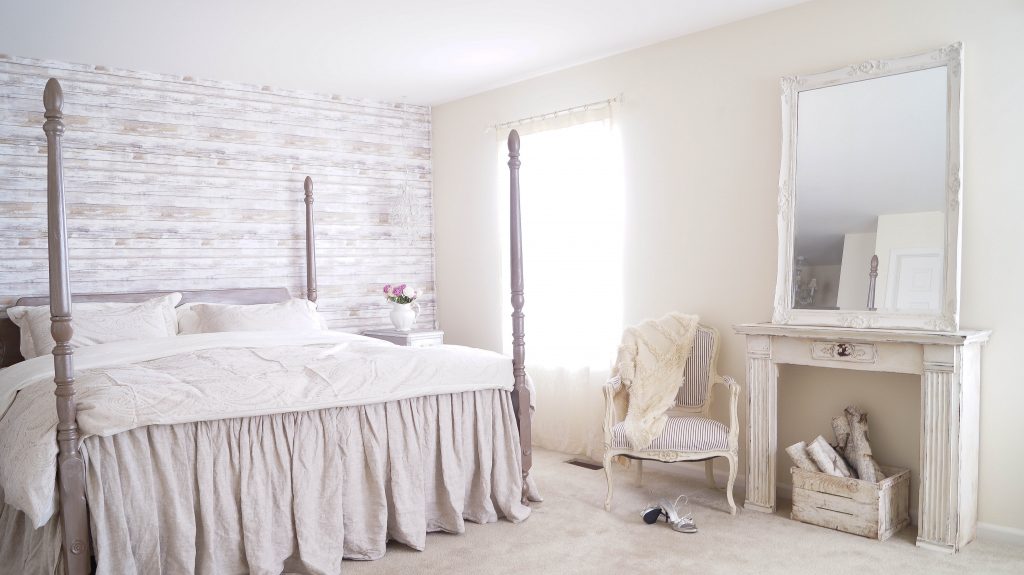 The Unexpected Pieces
This ladder was placed on my cabinets. It joined the cabinets together and created unique interest and style. As you can see I also decorated above my cabinets. I placed old chippy corbels bringing vintage style and architectural salvage in my kitchen. Use pieces in unexpected places or for unexpected uses as well. I think it's more interesting to the eye.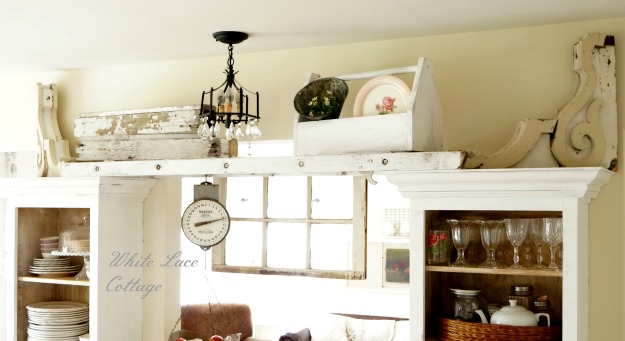 This garden gate caught my eye because it was unique in style. I've never seen one quite like it. As soon as I spotted it I knew it would be perfect as wall art.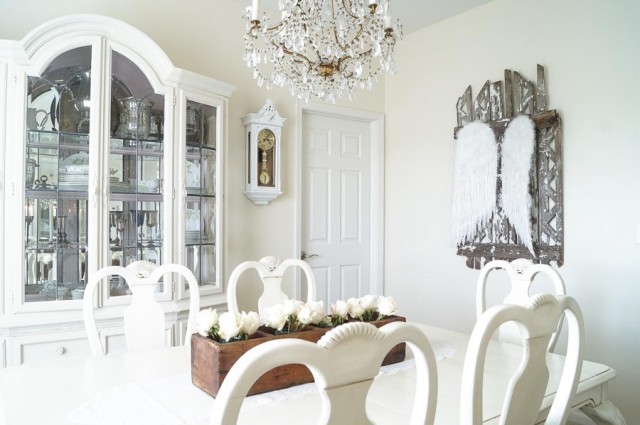 So if you're looking to add architectural pieces to your home have an idea of where you'd like these pieces to go. If you have empty walls or blank spaces that need some interest adding architectural salvage is a perfect way to add vintage style to your home. Make sure to measure those areas and keep them with you along with a tape measure so if you're out and spot something you can bring it home. Also take photos with your phone. Sometimes it's hard to picture a room in our mind. Visually seeing a photo of your space while you're looking at that unique piece of architectural salvage will make your decision easier if you spot something.
Do you decorate with architectural salvage ?
Save
Save
Save
Save
Save
Save
Save
Save
Save
Save
Save
Save