Shabby Furniture Update
This shabby chic furniture update is going to blow your mind! Seriously, Rachel Ashwell would be tickled pink if she found this table.
So, for the past few years my friend and I have gone, garbage picking. Every year in a town 2 hours from my home, they have a special curbside garbage drop off. It seems that this time of the year is when the really cool pieces get tossed out in the garbage. Like old doors with cool crystal knobs, or cool chippy pieces of furniture, yeah it's pretty amazing!
The best part is that it's all free!
This is the amazing table I found, although it doesn't look amazing now, but just wait. It's a mess, but the patina on this piece is truly amazing!
(This post contains affiliate links, see disclosure policy)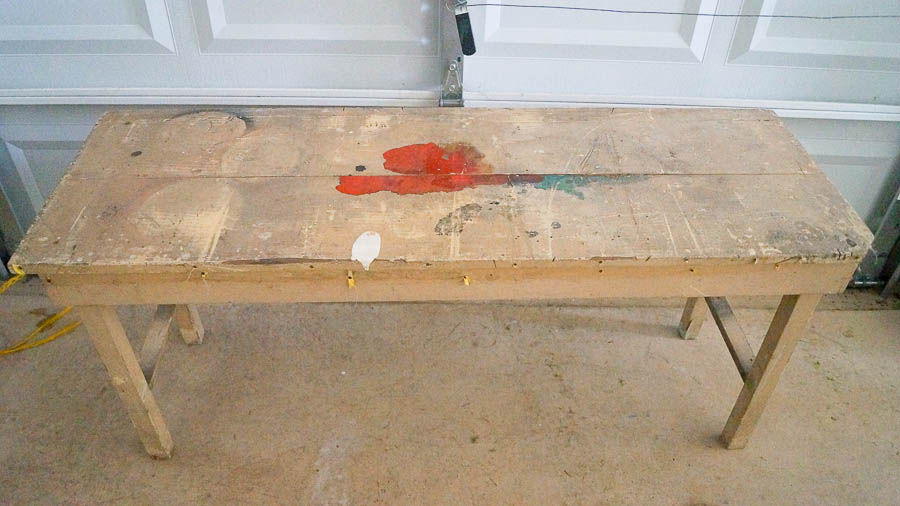 And I knew that this was going to be a fun shabby chic furniture update, and an easy one too! First I cleaned this off well, then painted a coat of Pink Posh one of my signature paint colors.
Once the paint was completely dry, I pulled out my Muddy Pond wax. This is a soft dark wax that enhances all the imperfections in pieces. I applied Muddy Pond using a wax brush because I wanted to get into all the crackled chippy paint.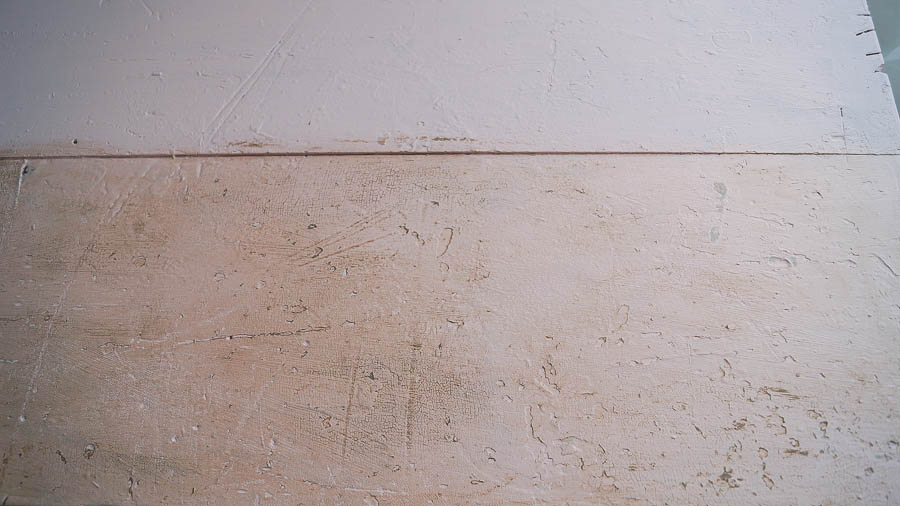 Can you see the difference in these two photos? In the top photo it's been painted with Posh Pink only, on the bottom I added Muddy Pond.
Can you see how the wax totally added an authentic aged patina, and it enhanced the aged patina that was already on this shabby furniture piece.
This was such a simple update to do! I love finding pieces like this that are so easy to transform.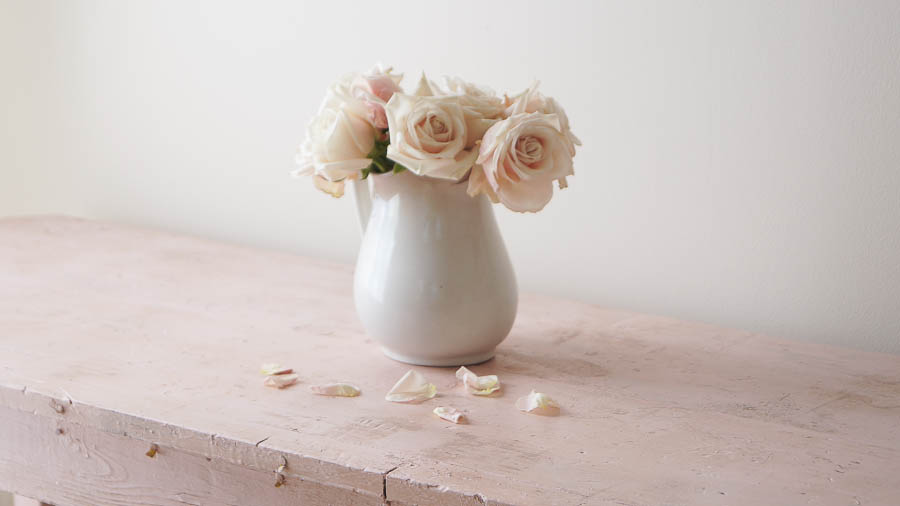 And when you look closely at this piece, it's hard to tell that it's been repainted or updated in anyway!
I told you that this shabby furniture update was going to be an easy one. Don't pass up a piece of furniture because the color is all wrong. Painting it and added a little wax may be all that it needs!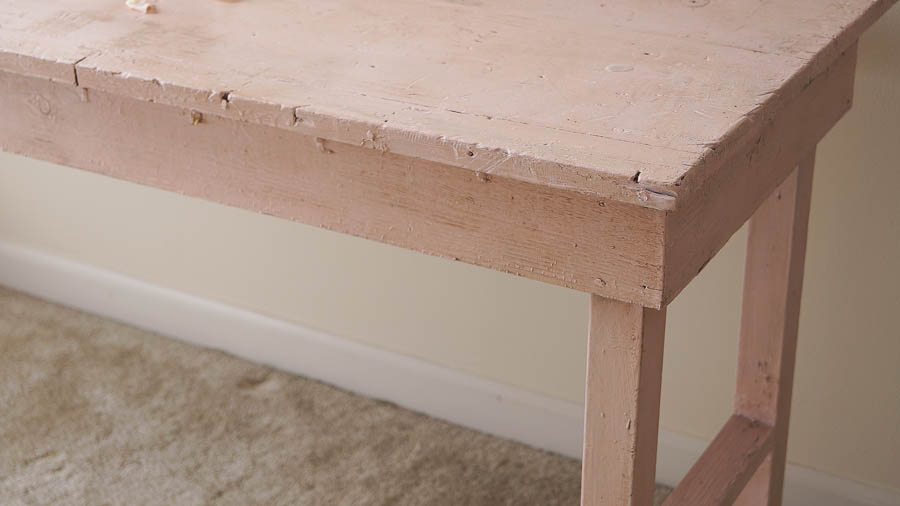 I won't be parting with this table at my sale in a few weeks, I'm hoping to take this to our new home, whatever and where ever that will be.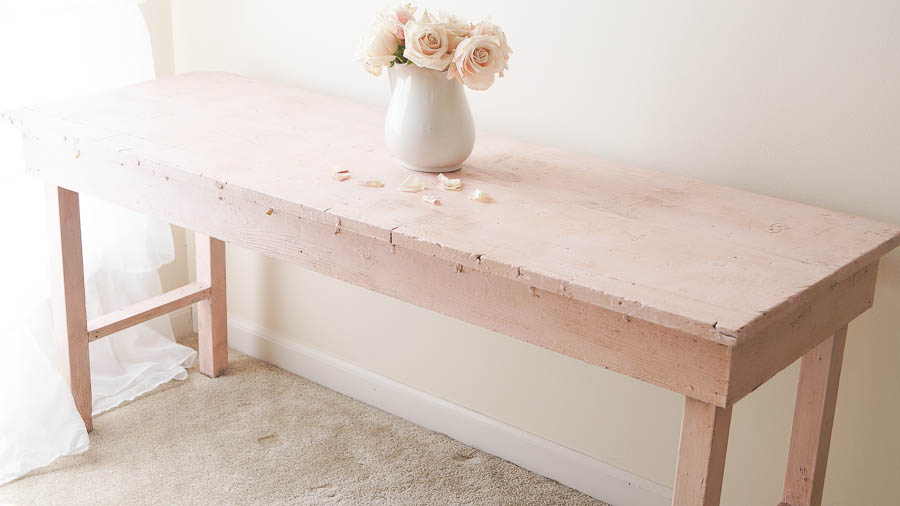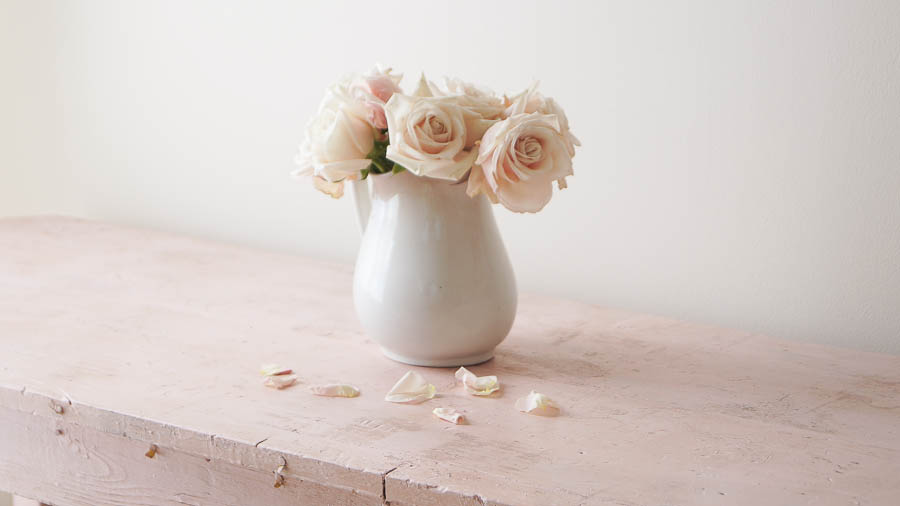 Supplies for this project.
Make sure you use the code WHITELACE in check out to receive 10% off of your order!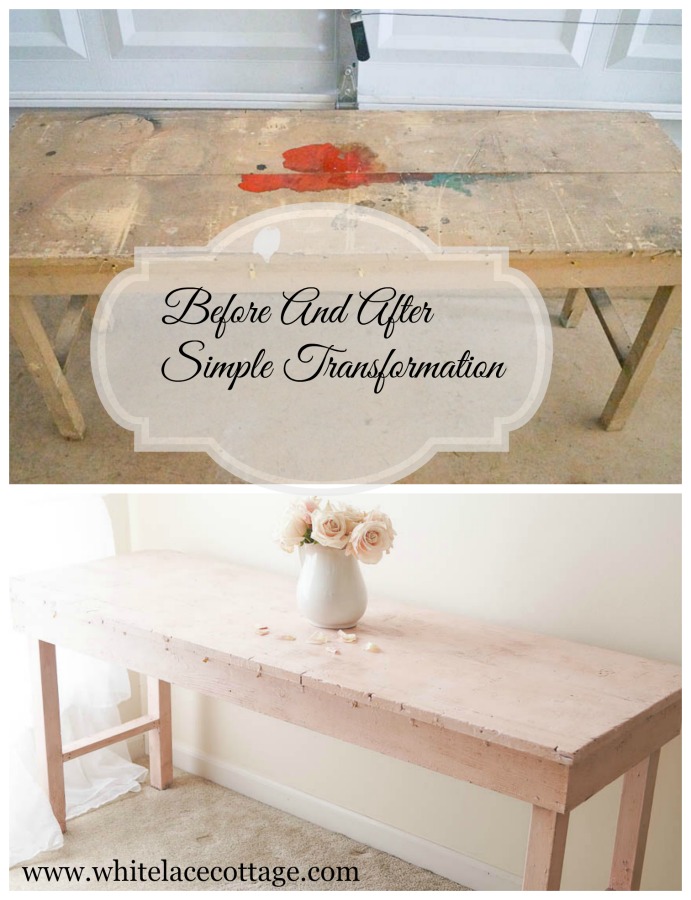 Save
Save