How To Distress Furniture With Vinegar.
This technique of how to distress furniture with vinegar was discovered strictly by accident. I just finished painting a piece of furniture, I grabbed what I thought was water to wipe off a mistake I made while painting, then I noticed how easily my piece got a distressed look!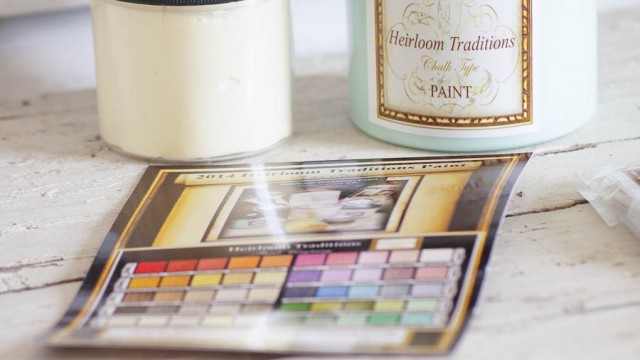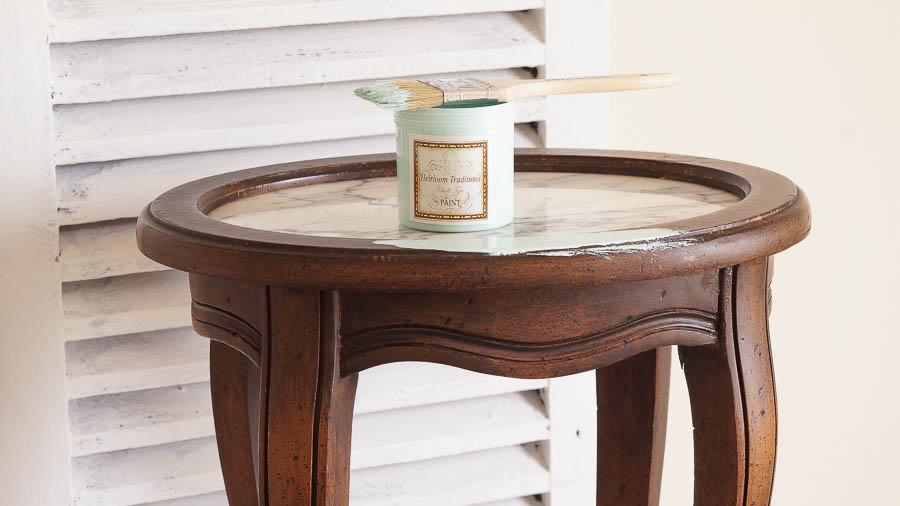 Ah, you know me, always taking the photo of the before as I am about to start my painting. I don't have to explain how I painted this because you all know how to do that right? I just cleaned  this piece off with a damp rag and started painting. This table took two coats of paint, the first coat was just a little streaky.
After painting this piece I started to distress it using vinegar mixture technique. This technique is super easy to do and one of my favorite ways to distress furniture.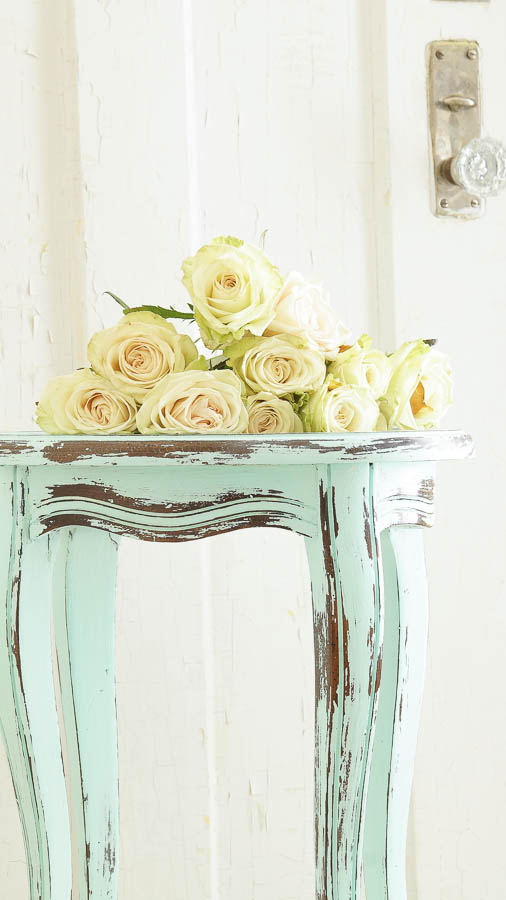 I love how authentic this piece looks. It really looks chippy and worn, as though it's aged naturally.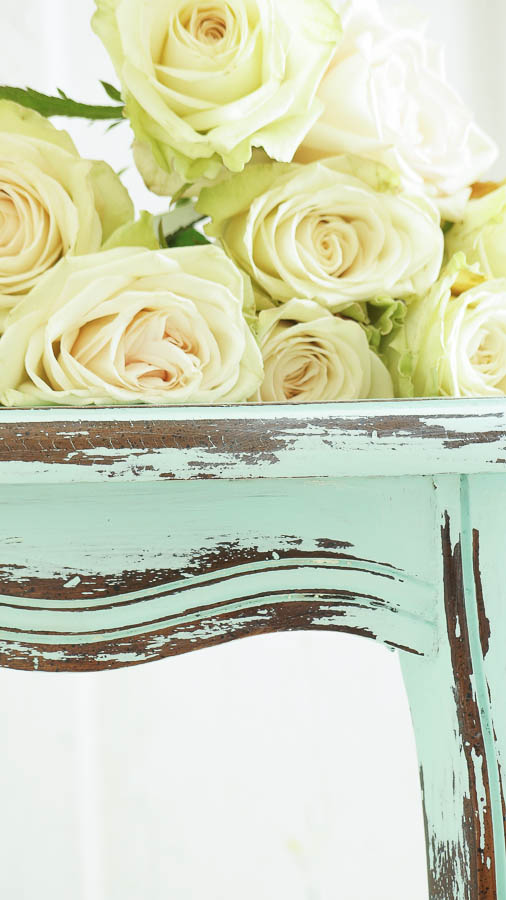 This is why I love this technique.
1).  You don't have dust flying everywhere, and with vintage furniture that could have lead inside the varnish or paint which is toxic.
And…
2). I love the look of my pieces after I distress using the rag and vinegar method. It looks more authentic and you don't have the scratches and scrapes you get when you use a sanding block.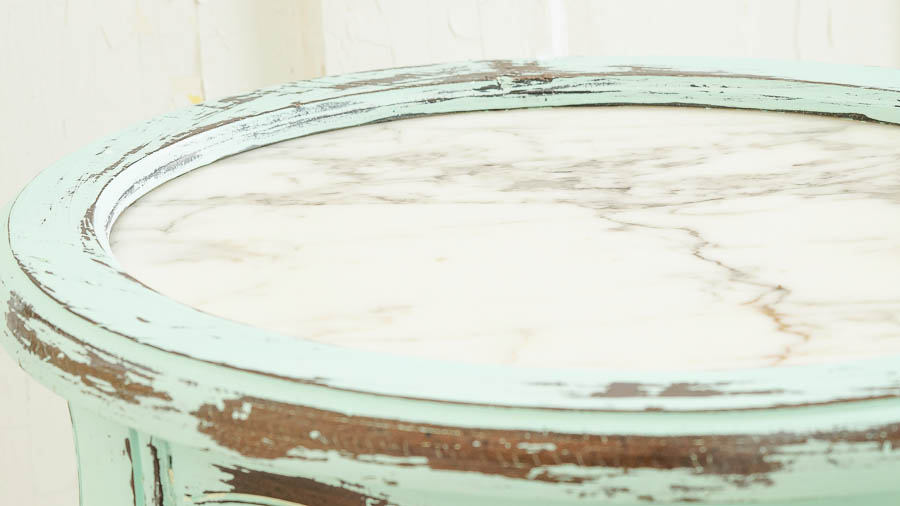 HOW TO DISTRESS USING VINEGAR
1). Grab a spray bottle fill it half way up with tap water.
2). Add distilled vinegar to the bottle. The solution is 50/50
3). Spray painted piece with the vinegar water spray. Then using an old cotton t-shirt or rag wipe off the paint.
This only works with chalk type or clay based paints.
I always make sure to distress areas that would normally wear off naturally. Especially any decorative appliques, legs and the edges of furniture.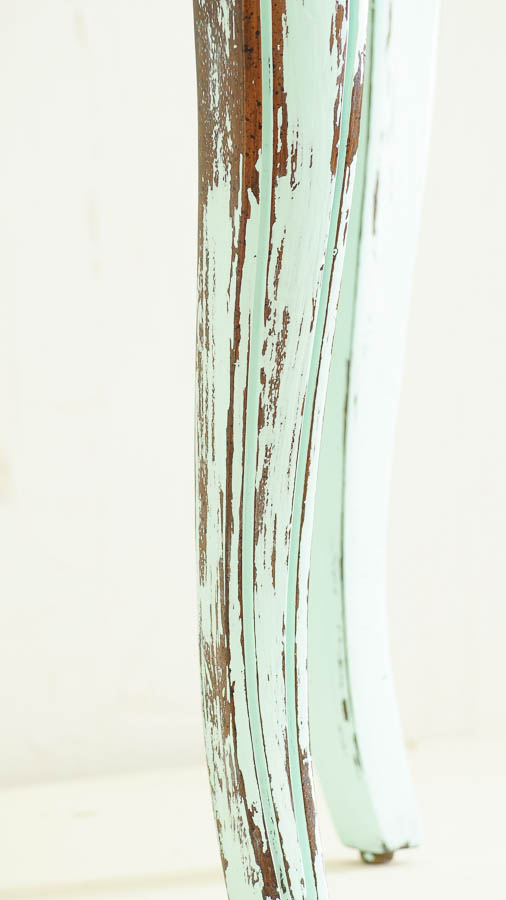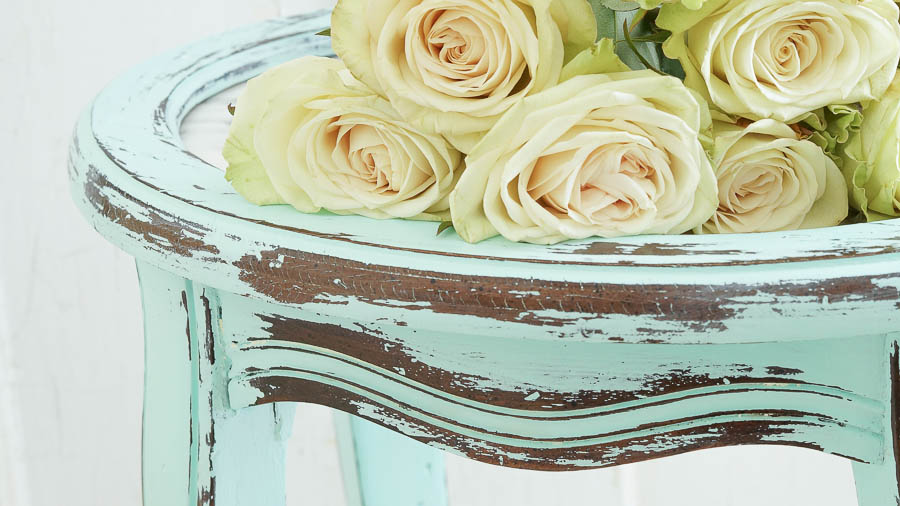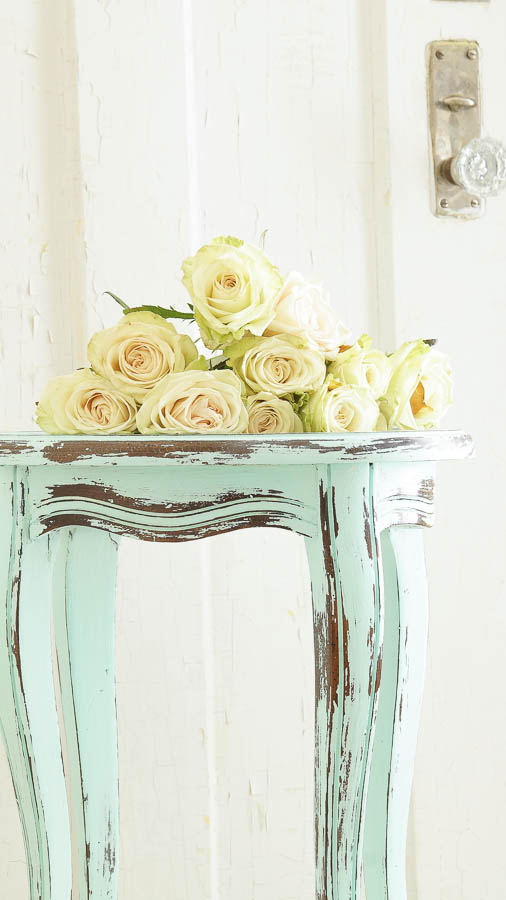 I bet you are surprised I didn't choose pink or white. Well, I really love this color, it's a beautiful minty green! Next time you paint with a chalk based paint I challenge you to try this method.