****This giveaway has ended****
Several years ago I made the decision that I would paint my kitchen cabinets.
And it was the best decision ever!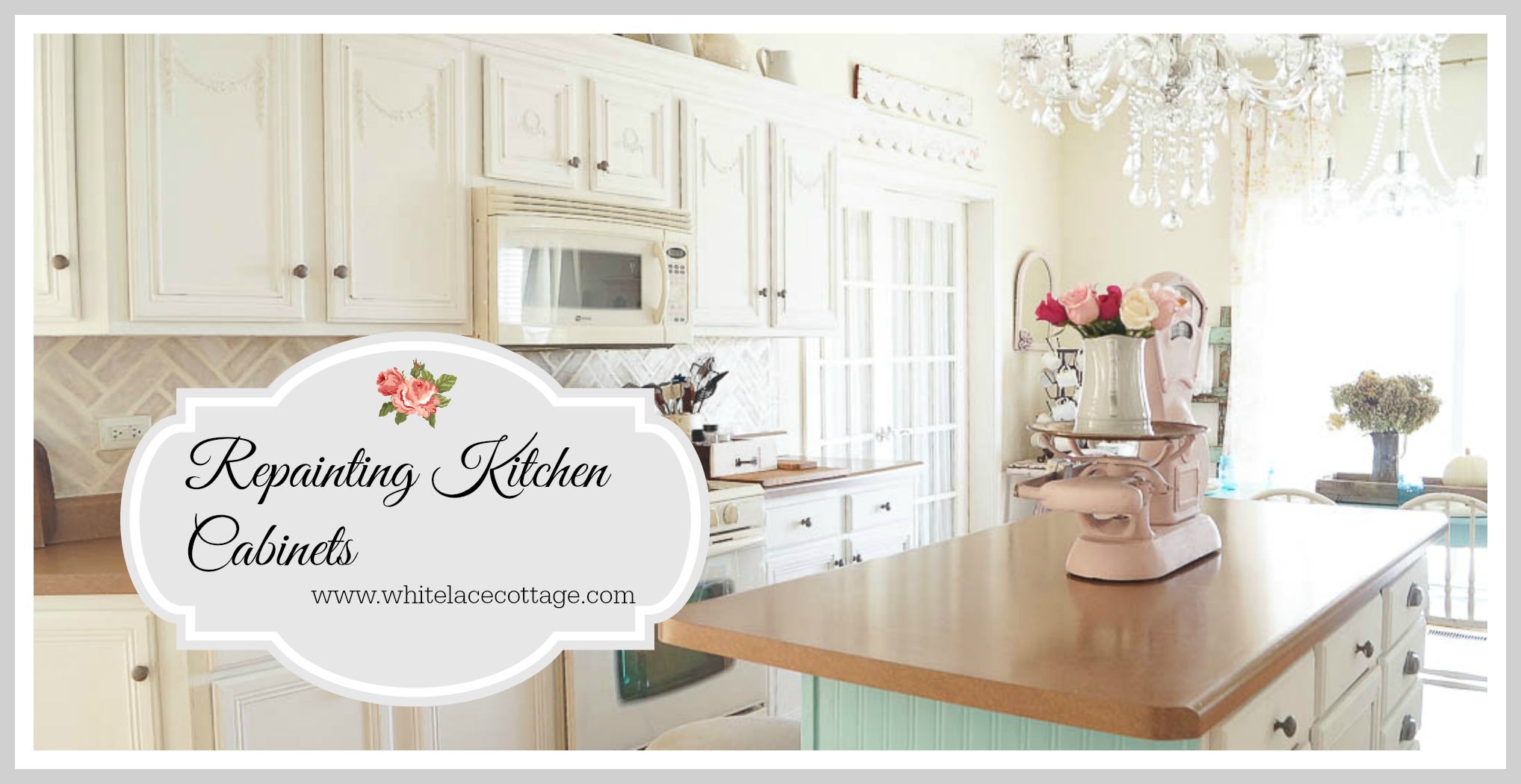 I've had many tell me how much they love the white cabinets, and a few that ask me if I actually cook in my kitchen.
Oh, that's so hilarious, well I do cook, I don't like too, but I do.
Anyway after almost 4 years, they started getting a little dingy.
So I decided it was time to add a fresh coat of paint.
Only this time I wanted to use my signature paint color White Lace.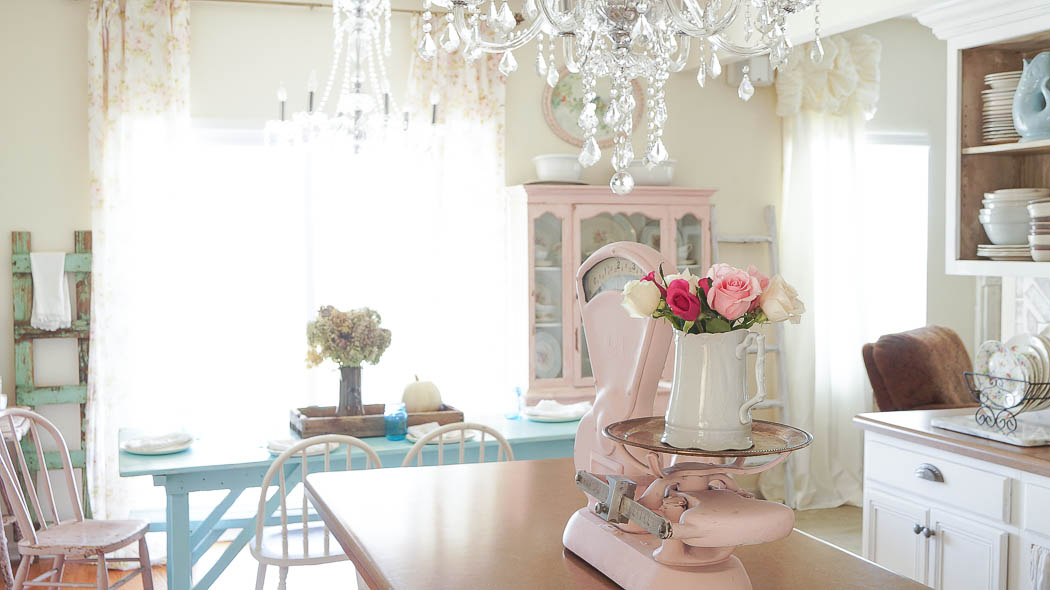 It was very easy to do, I just applied White Lace right over the old paint color.
It's a perfect match for the color that was originally on my cabinets.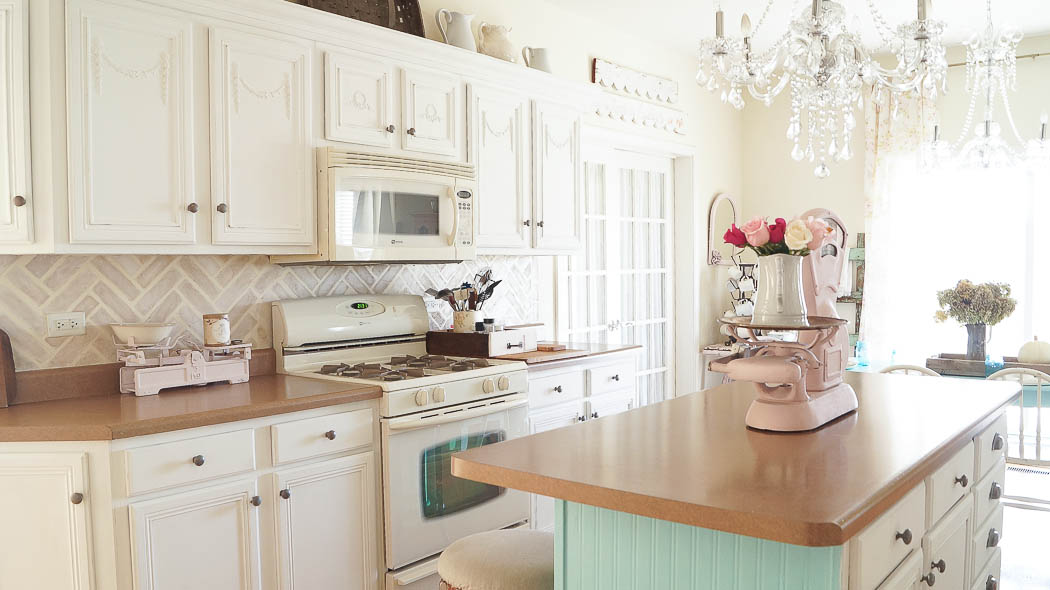 This time instead of distressing my cabinets, I just painted and sealed them.
No sanding or distressing.
I just wanted a different look, and I have so many distressed pieces in my home.
Here's a little secret, I must admit I am a lazy painter.
I didn't take the cabinet doors off, and I also didn't paint inside my cabinet doors.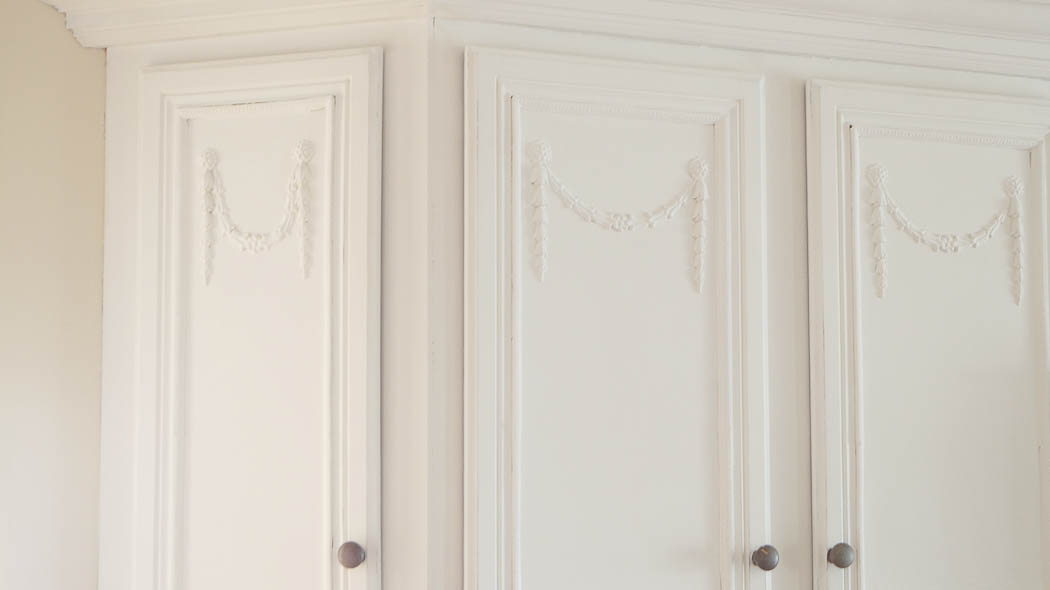 Oh, I also didn't take the hardware off, I just painted around it.
I just don't have the time for that, I have a list full of to do's so I do what I can to make my life easier.
Which reminds me, I did start putting up my trees and my decor.
I know it seems early for some.
But I have lots to do, and very little time to share.
Can you believe that Christmas is next month?
I am keeping my decor pretty simple as always.
But I have several crafts to share, and well, I think they will look better sharing them in a room decorated for the holiday season.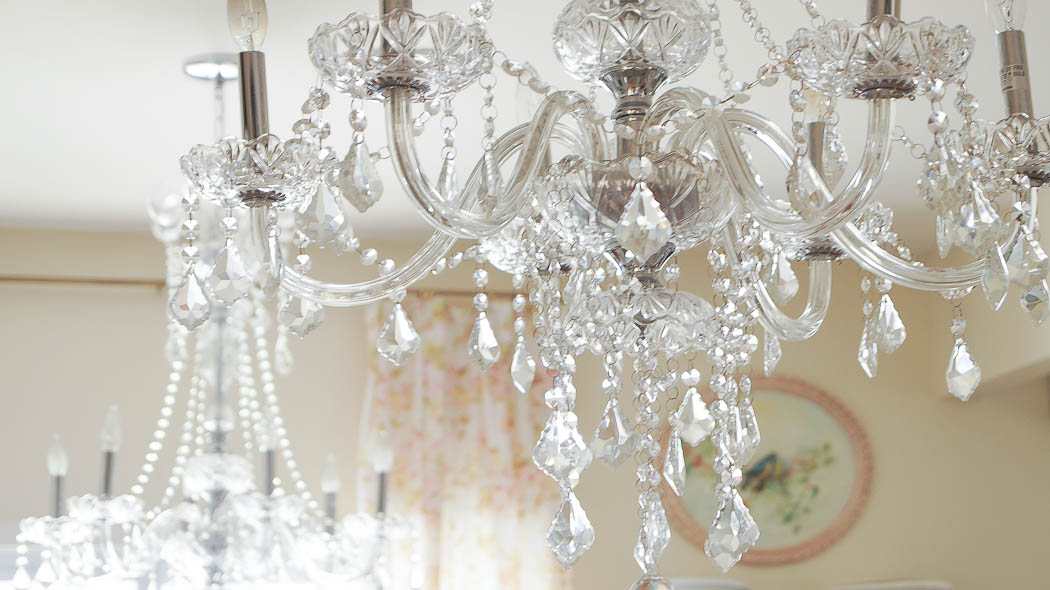 And so to get things done, I have been doing lots of multitasking.
Last week while I was preparing dinner, I started cleaning my kitchen chandeliers.
It was really easy to do, the crystals were clean, it was those little bobeche's that needed a good cleaning.
I took my spray bottle filled with half water and half distilled vinegar, then sprayed that mixture onto a clean rag.
I wiped each bobeche down, until they were all sparkly clean.
Oh, I have nights that I am answering emails, cooking dinner, and pinning on Pinterest.
Are you a multitasker?
I sort of go off subject didn't I?
If you've ever thought about painting your kitchen cabinets, don't hesitate.
It was so worth the effort, and they have held up well.
I have no chips in the paint.
But it is white, and eventually white can get a little dingy.
So who says your cabinets have to be white?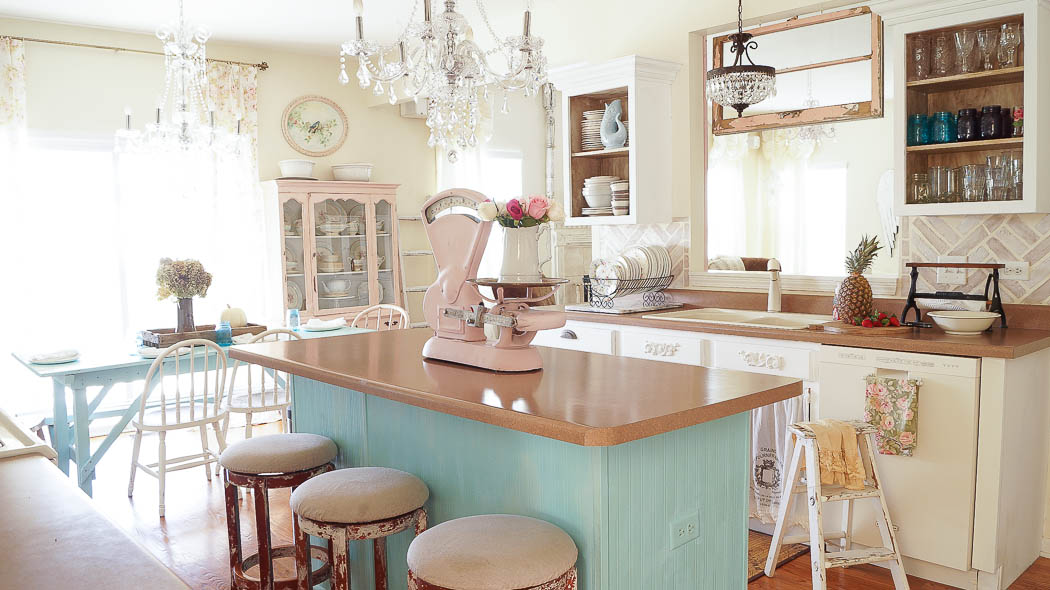 I prefer white cabinets because of my style.
But you can paint your kitchen cabinets any color you would like.
So how do you paint kitchen cabinets?
Here's a brief description on how to paint your cabinets using Heirloom Traditions paint, which is like a chalk paint.
Meaning it will adhere to practically everything.
It's as simple as wiping them clean, painting, and sealing.
I prefer to use a Purdy brush when I paint my cabinets.
I start at the corner of my cabinet and paint towards the center.
I thinned my paint down a tad to prevent brush marks.
To do this I had a small container with a little water, I then dipped my paint brush into the water.
Then I dipped my brush into the paint.
I did this every so often when I felt that the paint was pulling on my cabinet doors.
Just make sure to take your brush and wipe off excess paint, as you are taking your brush out of the paint can.
Make sure to paint nice long even strokes vertically.
Once your paint is completely dry you can add a clear coat of wax or seal it with a top coat.
If you use a clear coat, don't apply to much.
You don't want drips.
This is a great way to update your kitchen cabinets.
And you've seen my before.
If you haven't here's what my cabinets looked like several years ago.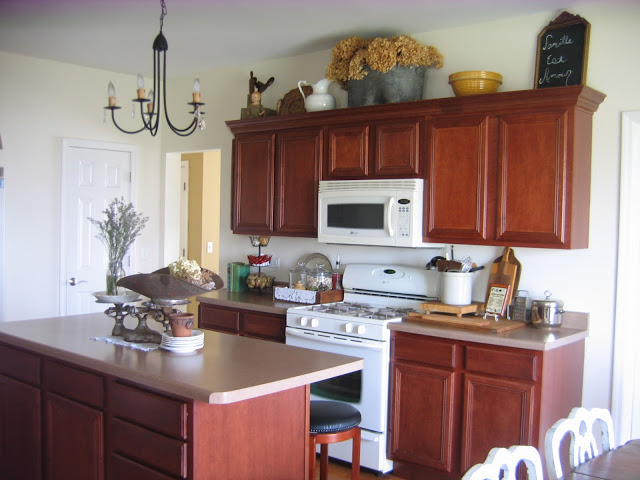 My kitchen looks smaller with these darker cabinets.
What do you think?
It's hard to believe this is the same room.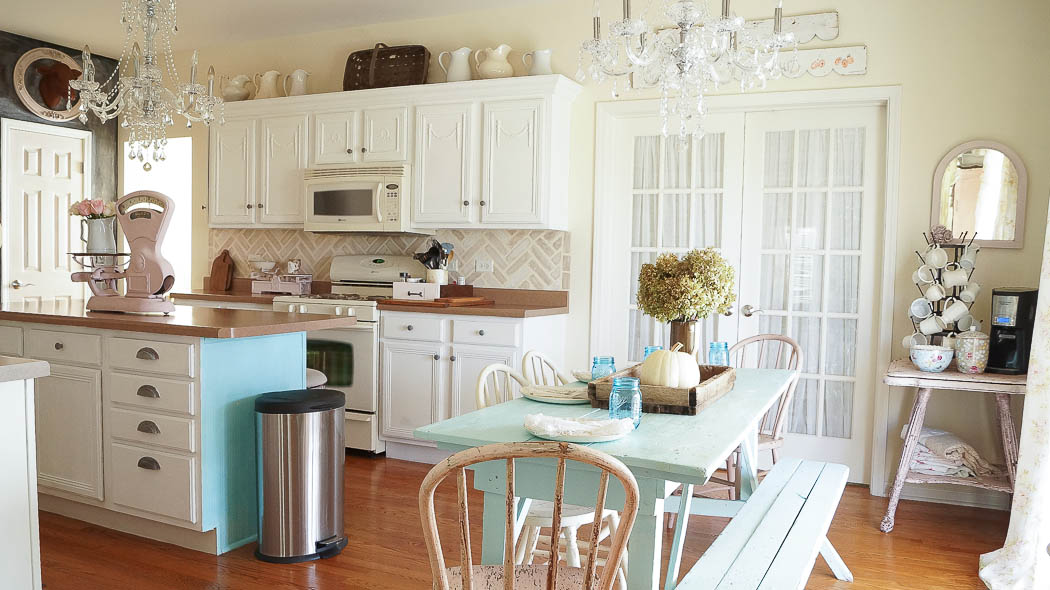 I have a special treat today, I am hosting a giveaway!
Since this is the time of year we start thinking about making changes in our homes, I thought it would be fun to host a giveaway, with a chance to win some supplies for transforming pieces of furniture.
Two winners will be chosen at random.
Giveaway will end November 9th 2015 @ 12:00 p.m. Central time.
Winners will be notified by email.
If the winner(s) to don't respond to email within 48 hours of the giveaway, a new winner(s) will be chosen at random.
Open to US residents only!
One winner will receive, one 16 oz paint, your choice of color from my signature line, and clear spray wax.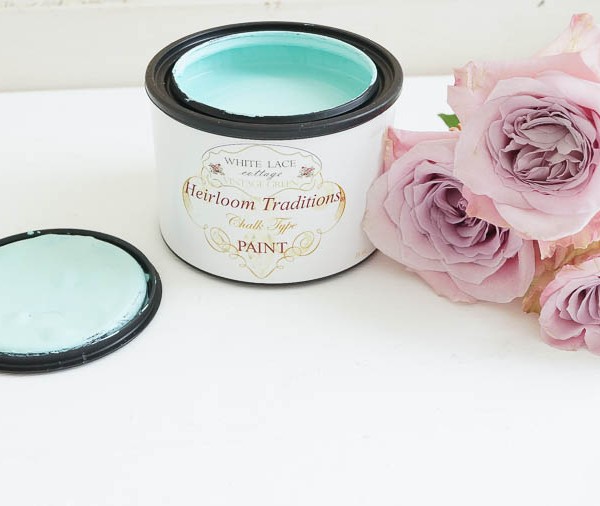 The other winner will get a two pack of Fab (tinted and clear sealer) Perfect for painting fabric, and  an autographed copy of the latest issue of Romantic Homes magazine, with my Christmas feature.
(below painted using FAB)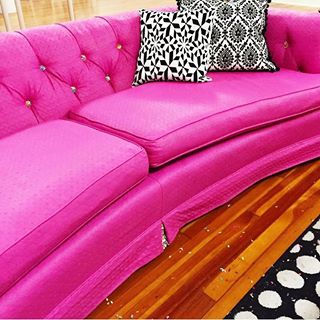 To enter:
All you need to do is leave a comment below and tell me what you would like to paint.
That's it!
If you would like more chances to win, you can subscribe to White Lace Cottage monthly or each blog post newsletter, follow White Lace Cottage on Facebook or Pinterest, Twitter, or Instagram. You will  get an extra entry for each, just leave a comment letting me know. This is only if you are not already following.
**You do not need to follow along on our newsletters, or social media to enter.**
It will give you more chances to win.
**But PLEASE, only do so if you really want to subscribe and follow along. I don't want you to feel like you have to, mkay**
Good luck!

Save
Save