Your probably wondering how my Vintage Chic sale went.
First, I want to thank all who came out.
Many from far away, which blows my mind!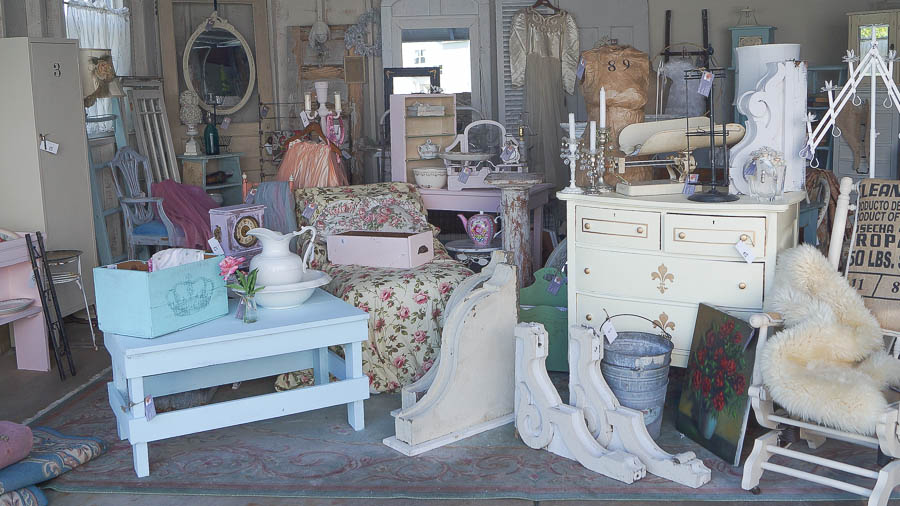 I wish I had photos to share while everyone was shopping, but there was no time for photos.
On Thursday night I had a rope drop, and many people standing in line to shop my sale.
As soon as the rope dropped the shopping began.
I barely had time to write each item on the sales tickets because the check out line was growing!
I handed out bright pink post it notes before the rope drop, and told everyone that if they saw something they wanted, to put the post it on the piece with there name.
Doing this ensured that it was there's and no one else could purchase it.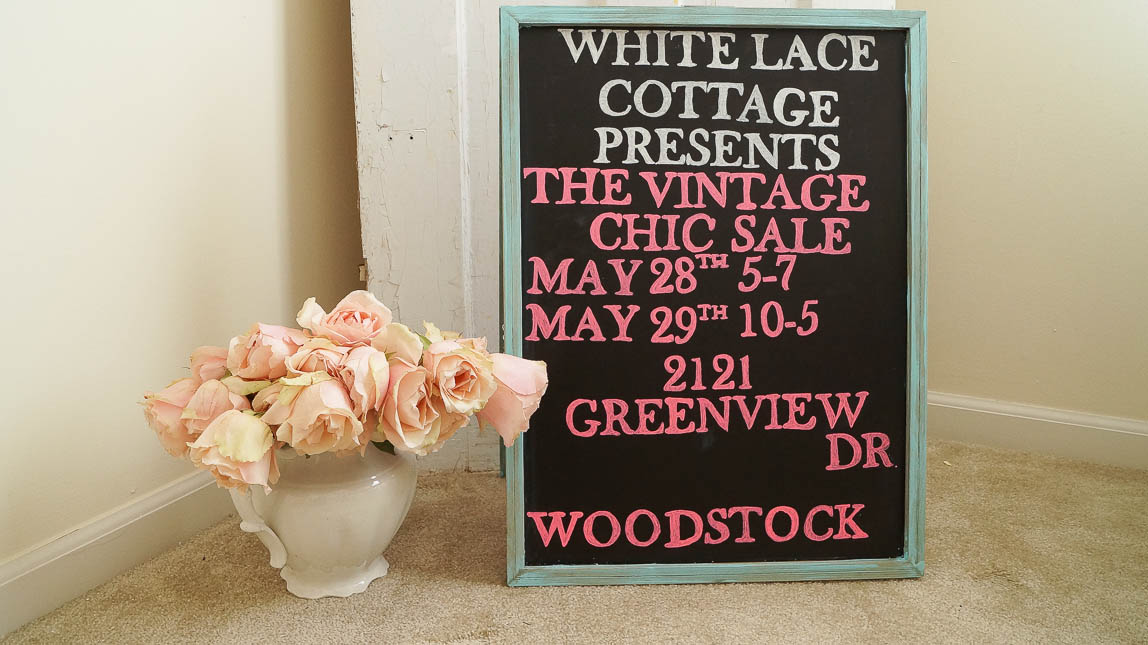 And they could continue shopping.
The treasure's went fast, and once the big crowd left it was pretty sparse.
I had a fun group of women come through my sale, and after talking they wanted to see my house.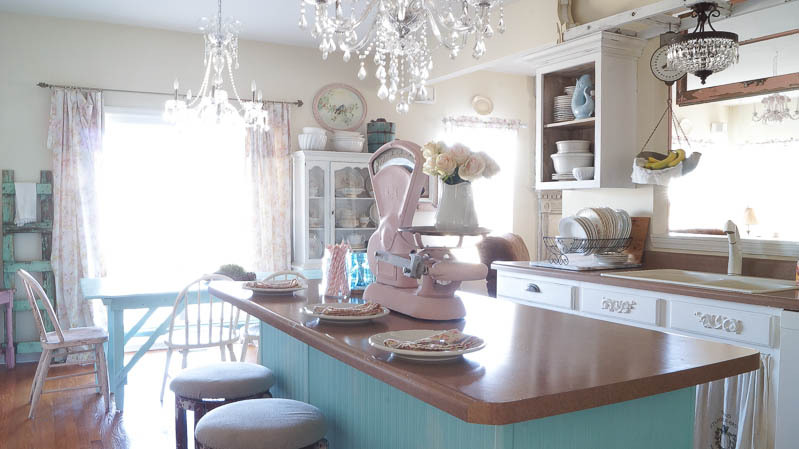 Cringe!
Well, my home was really not "company ready".
(These photos were NOT taken on Thursday, but several months ago)
But I went ahead and shared my home, well only a small portion.
I am sure they wanted to see more, but I was not willing to share on that day.
So into the messy part of the garage, and messy laundry room and kitchen we went.
And the oohh's and aahh's started.
Here I am standing in my messy kitchen, dishes in the sink, my farmhouse table missing (it was being used in the sale)
Chairs and my bench sat under my chandelier in a big messy pile, while they were oohing and aahing in  my kitchen.
Funny isn't it.
We all worry about what people think of our mess, but really most people don't care.
Or they were being really nice about it.
Or maybe they were inspired by the pretty points of my kitchen.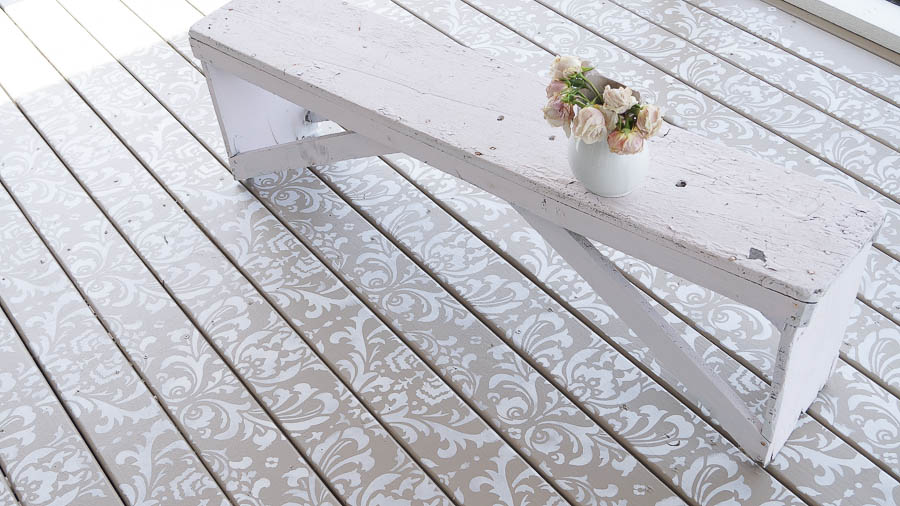 Like the bling of my chandeliers, and my chalkboard wall, my open cabinets and my newly stenciled floor in my screened in porch that was off of my kitchen.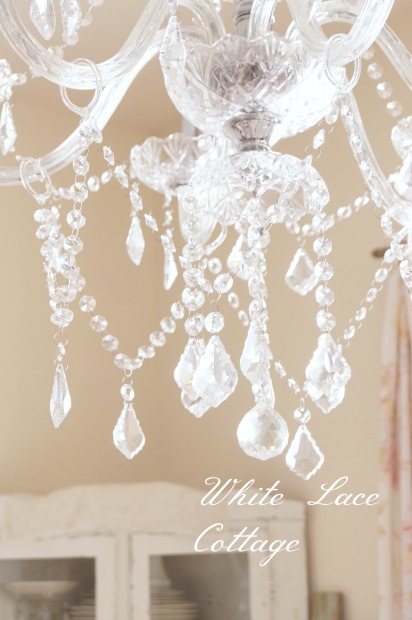 My friend Cindy was one of the gals that came in for a mini tour.
She was intrigued with my kitchen cabinets.
Asking questions about how to get that look in her kitchen, I think I need to make a visit to her home and assist her 🙂
That was fun, even though I was so embarrassed to show my messy home, they all assured me that it was not messy.
So as we were walking out to the garage back to the shop part of my garage, one of the gals saw a piece I had.
It wasn't for sale, but at this point I will sell just about anything in my home, really I will.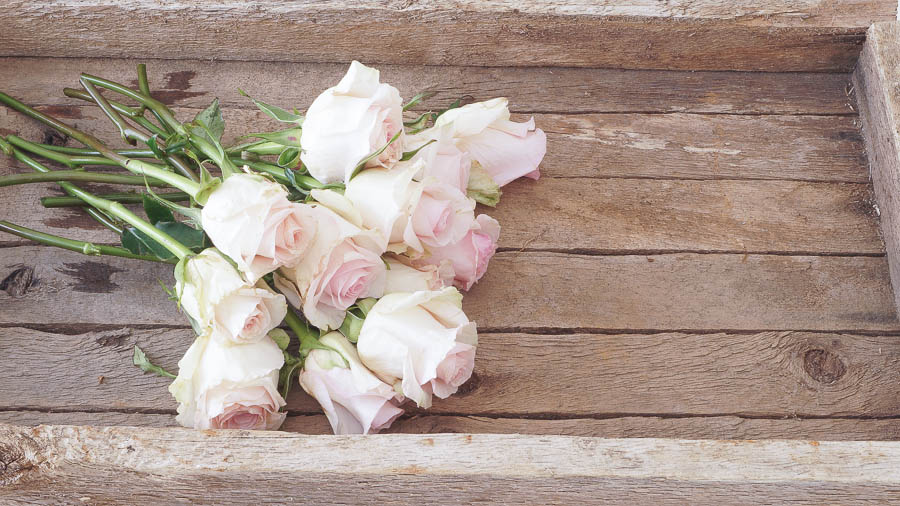 So she asked if it was for sale.
This was on the messy side of our garage.
We have a three door garage, and this was behind the curtain.
I kind of felt like The Wizard Of Oz.
I didn't want anyone to look behind the curtain.
But oh well there it was, my mess.
The messy piles of everything that needed not to be seen at the sale.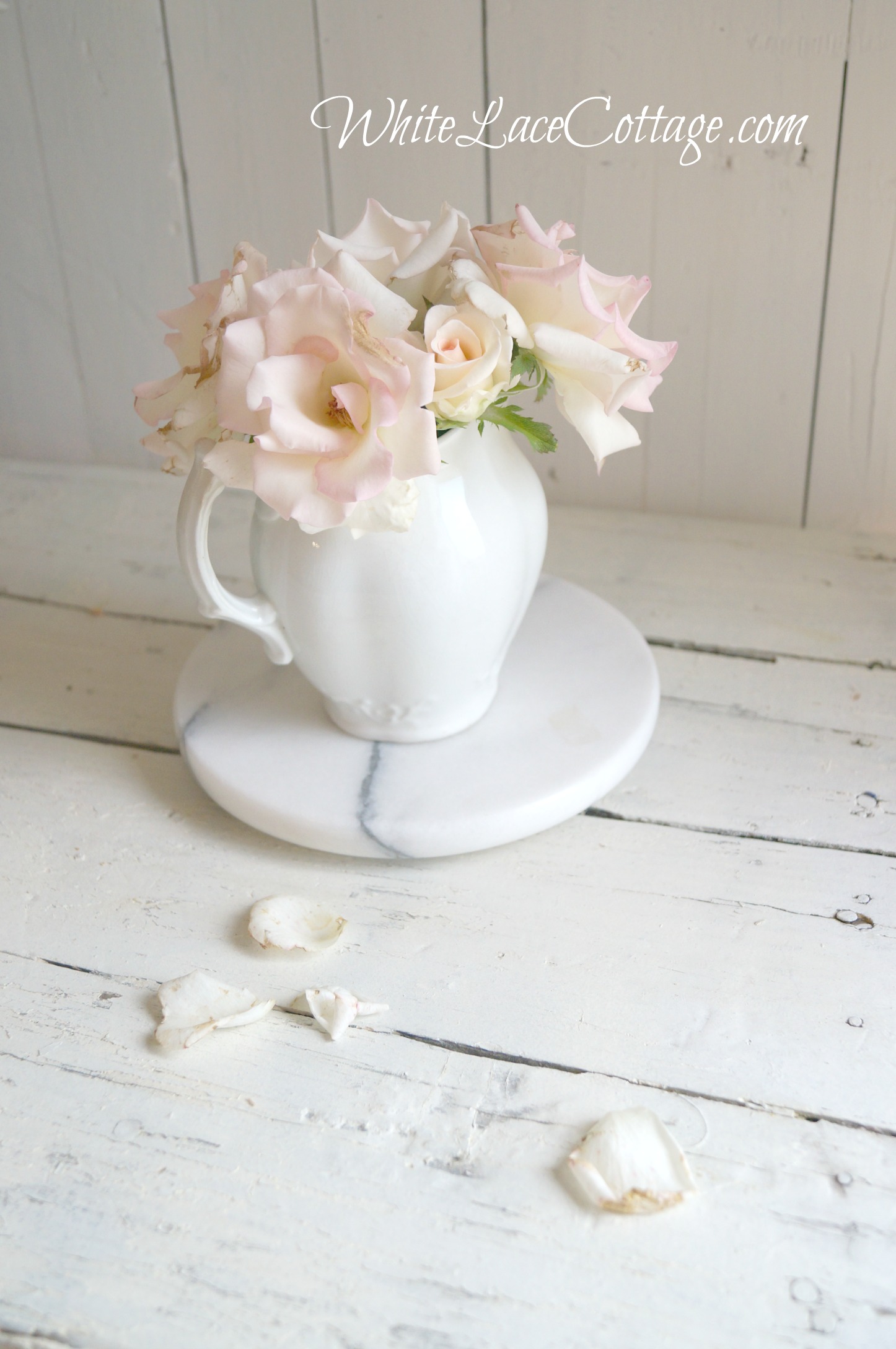 This piece that she spotted is a plant stand, that was filled with pine cones from the winter, dirt that I dumped inside until after the sale.
It was one of those things that I thought, well I will get to this after the sale, for now it is what it is.
So this gal asked to purchase it.
I told her if she wanted it, I didn't have anywhere to dump it all out without making a mess.
So if she really wanted it, she would have to take the dirt, pine cones and all.
And she did!
Oh my, it was hysterical!
I hope that piece made it home safe.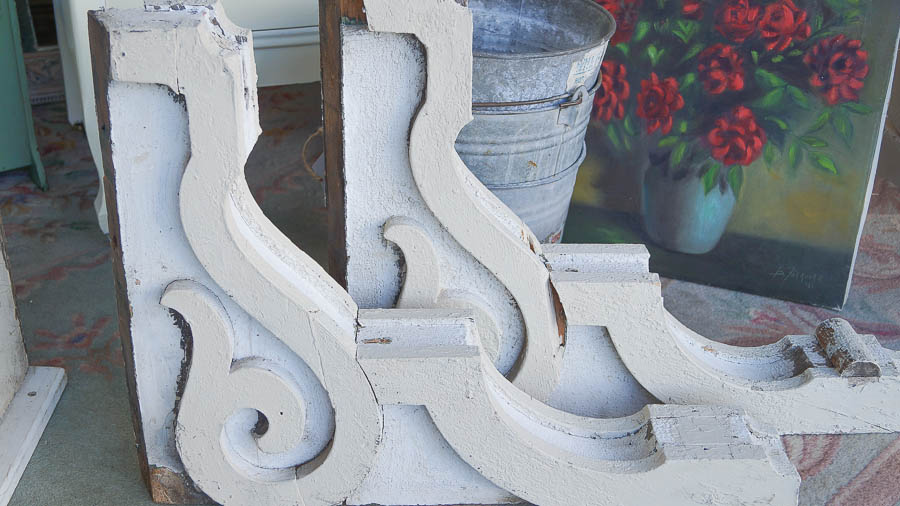 And what a blast it was to talk to them!
That was my favorite part about the sale, seeing everyone get so excited about these treasures I was selling.
And talking to each of them about where they were going to add it to there home.
I had a few ask me if I was sad to let things go.
And I can honestly say no, I am not sad at all.
I have enjoyed them, and now someone else will be enjoying them.
This year's sale was a HUGE success!
Yes I learned a lot from last year's sale, you can read about that HERE.
This sale was successful because of what I learned from last year's sale.
But also it was because of great friends supporting my sale, and telling there friends and so on!
To everyone that made it out, I thank you so much!
I am looking forward to next Spring's sale!
**************************************************
**Thank you Cutting Edge Stencils for featuring my French Fleur de lis table.
You can view that HERE.
***************************************************
Come back tomorrow for the reveal of the porch!