So thrilled to be a part of the seashell tour, and share this easy diy seashell art.
This time of the year for the most part, no matter where you live you are thinking about the beach and seashells.
When I was asked to be a part of this tour I had so many ideas running through my head.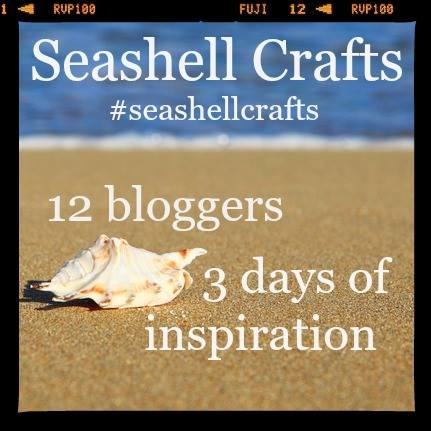 Since I am making some changes in my screened in porch I thought I needed to add a little art in there.
So I pulled out an old screen that I had not been using.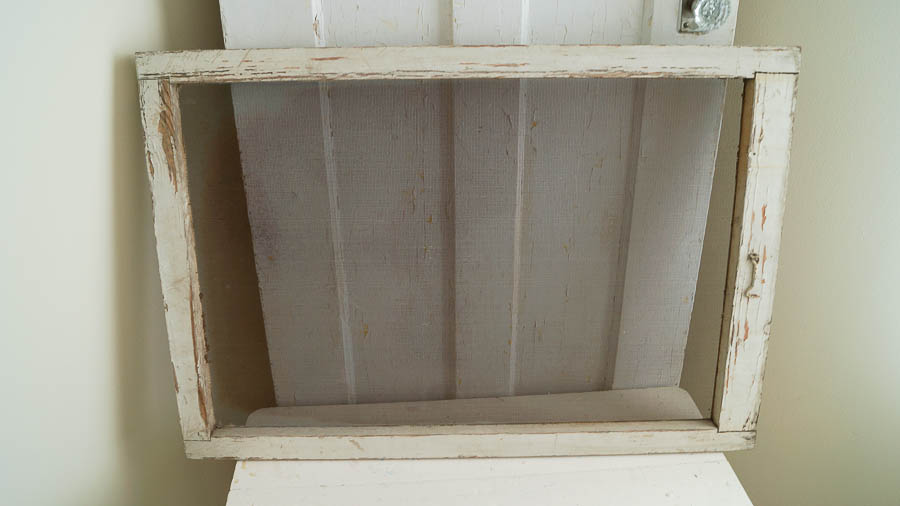 I love the chippy patina on this old screen, but I wasn't crazy about the color.
As you may or may not remember, I am adding color to my porch.
So I pulled out my paint and painted this Chippy Blue from my signature paint line.
I just added one coat.
Next, I pulled together seashells that I purchased through Micheal's crafts.
I believe the bag was 7.00 for a huge lot of seashells.
Before I started to glue I laid my screen on the floor and started designing what I wanted my art to look like.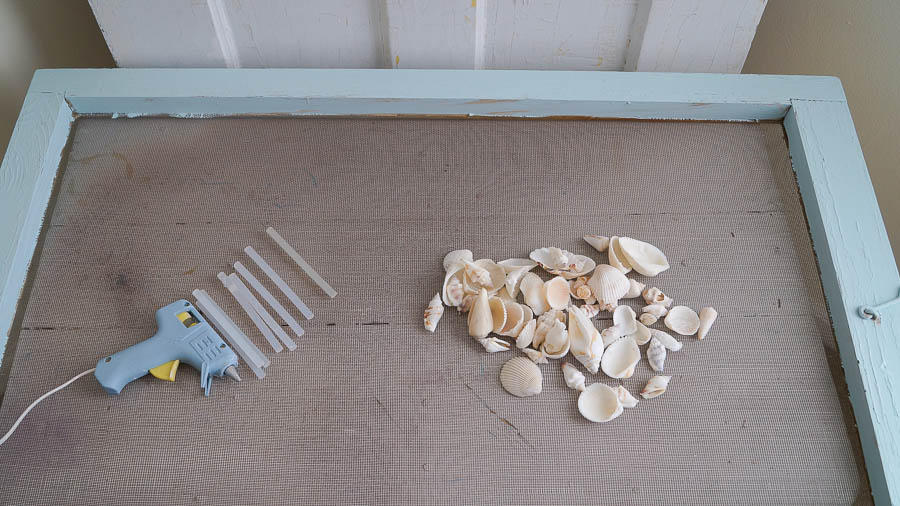 I decided to add the word, relax.
That's what we do when we are out on our porch.
After I decided where to add my shells, I started to glue.
I added the glue to my shells then placed them on the screen.
Be careful doing this, the glue will stick to anything that is touching the area you are gluing too.
Once my piece was complete I added more glue to the back of each seashell that was touching the screen.
I did this to really secure these to my screen.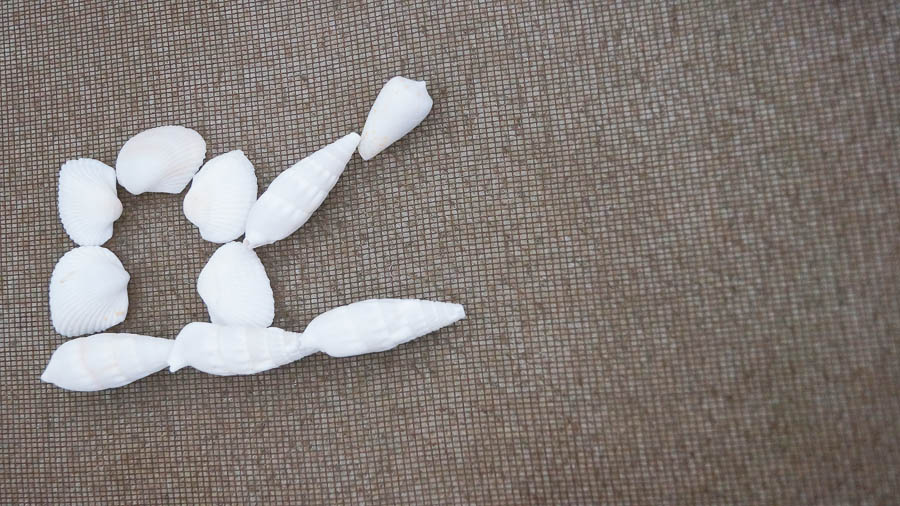 And here is my finished piece.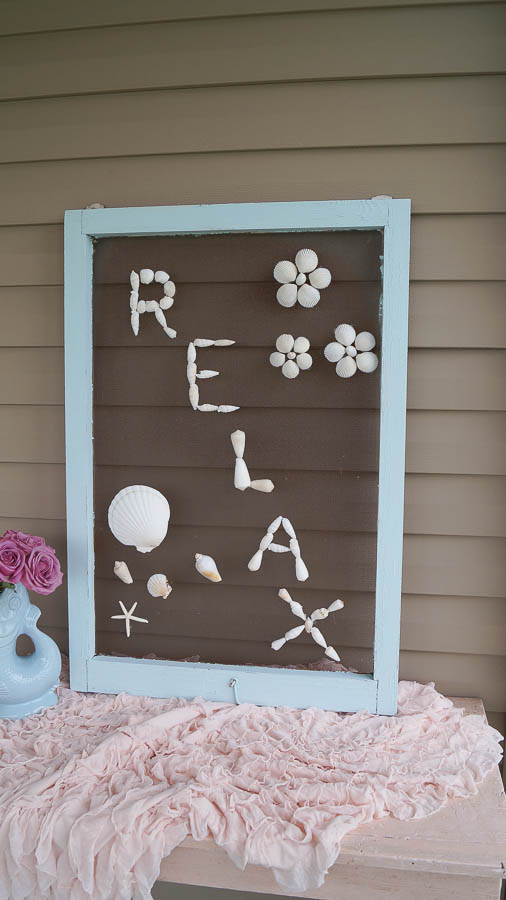 I'm not ready to reveal this whole room just yet.
But isn't this a fun sign, and it was so easy to make too!
It fills the gap I had with this table and the ceiling in our porch.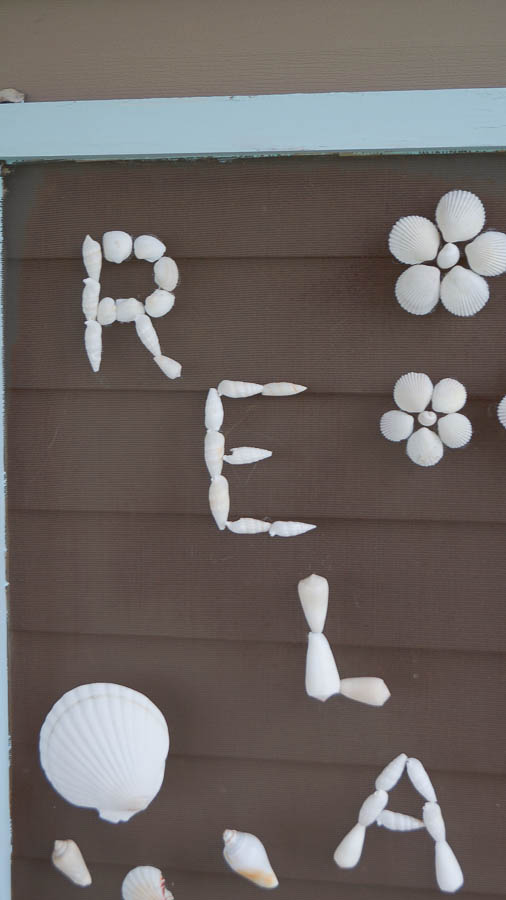 And I am sure you noticed that pink table, that's the one I shared that I found in the trash.
I was planning on selling it, but after adding it to my porch I think I will hold on to it for awhile.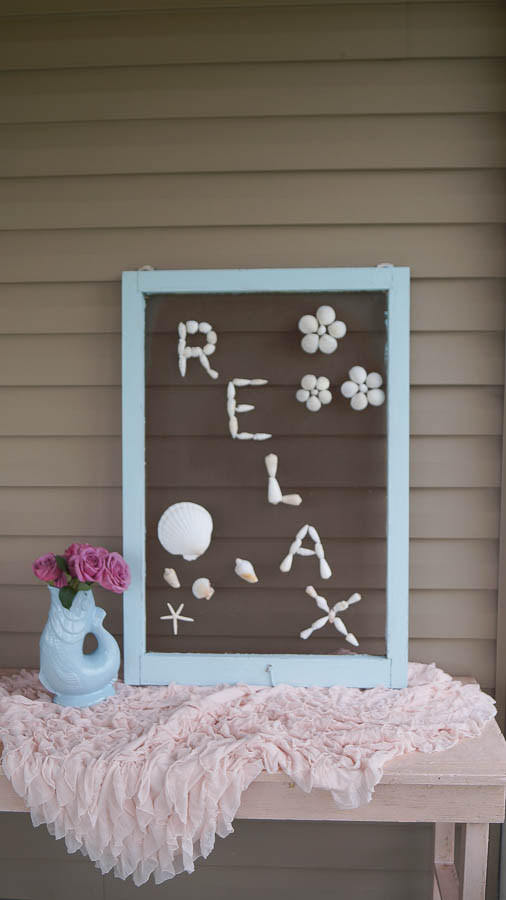 It's the perfect size for this room.
So with these little hints of color can you sort of get the direction this room is going?
I don't really do themed rooms, but it does sort of have a theme to it.
Thanks so much for stopping by.
And please make sure to stop by these other fabulous blogs.

Monday
Tuesday
Confessions Of A Serial D0-it-Yourselfer
Wednesday