Creating a faux plaster mirror is very simple to do.
I found this ugly mirror a year or so ago while out thrift shipping.
The paint color is pretty ugly but look at those roses.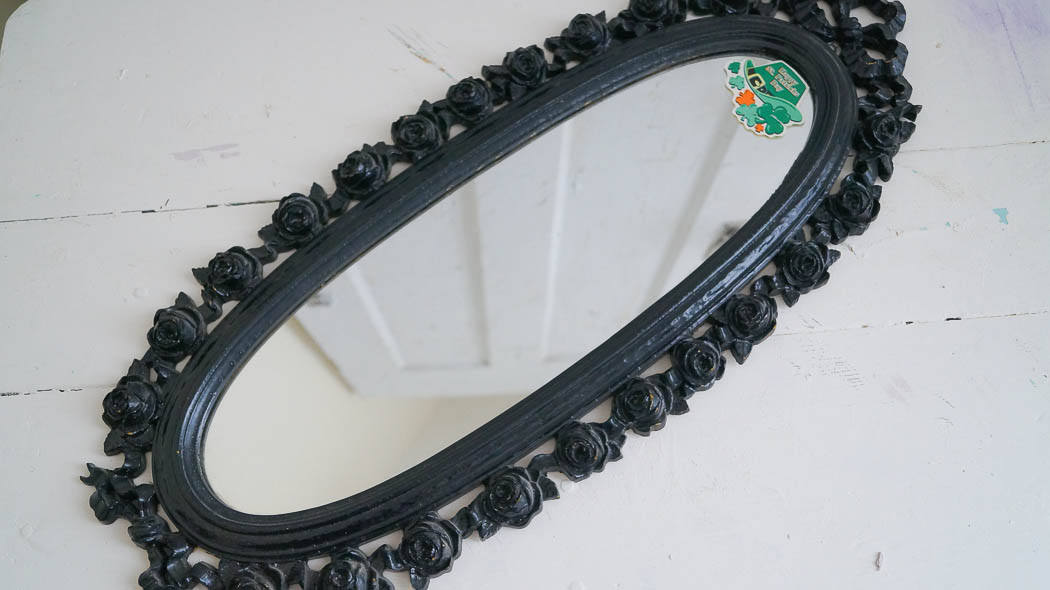 Oh, and that that St. Patrick's day sticker adds the perfect touch don't you think?
Anyway,  you know why I fell for this mirror….right?
It was the pretty roses and ribbon design on this piece of course!
The drawback is that it's plastic and not wood or plaster.
But I knew I could paint it and make this look more shabby and vintage.
First I cleaned the mirror off and removed the hideous sticker!
Then I  painted two coats of French Vanilla from Heirloom Traditions paint.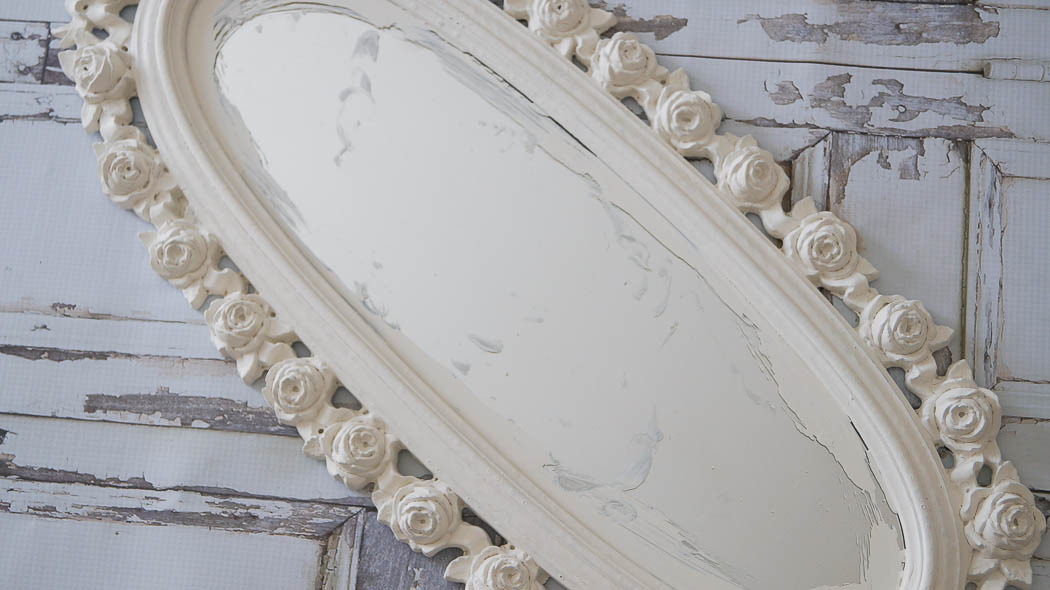 This paint is amazing to work with!
I love how easy it is to work with, and smooth it goes on.
It dries fast too!
Let's take a closer look at how this now has a plaster look to it.
This wonderful paint creates a plaster type finish.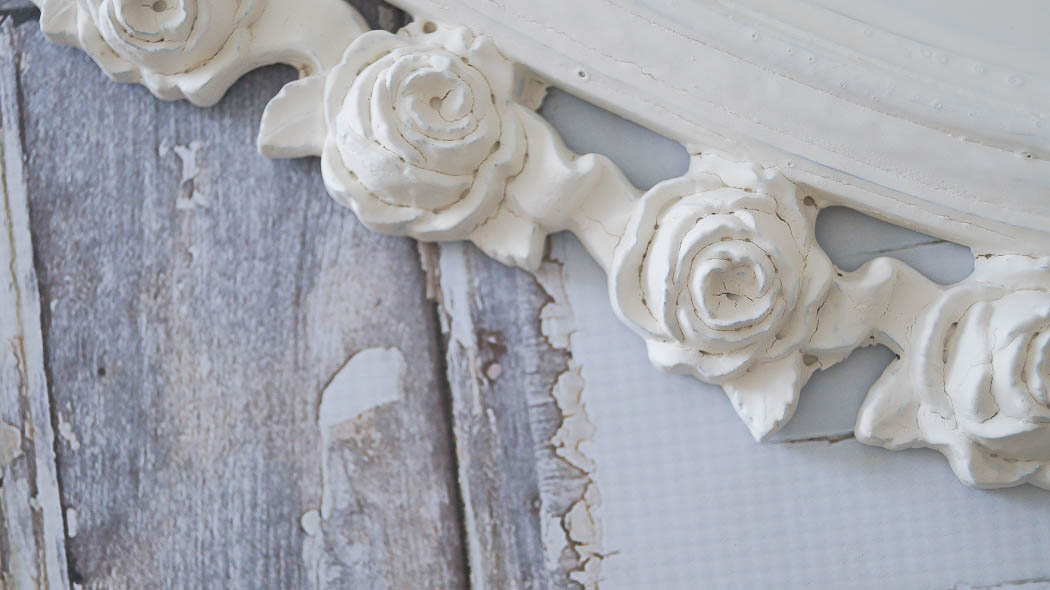 See how it crackles and crazes?
I applied this a little thick then used a hairdryer.
Now, I could have left this as just with French Vanilla.
But for fun I decided to add just a touch of color.
With a few of my acrylic paints I washed on a soft pink and green to the roses, leaves and ribbon.
And this is what it looks like now.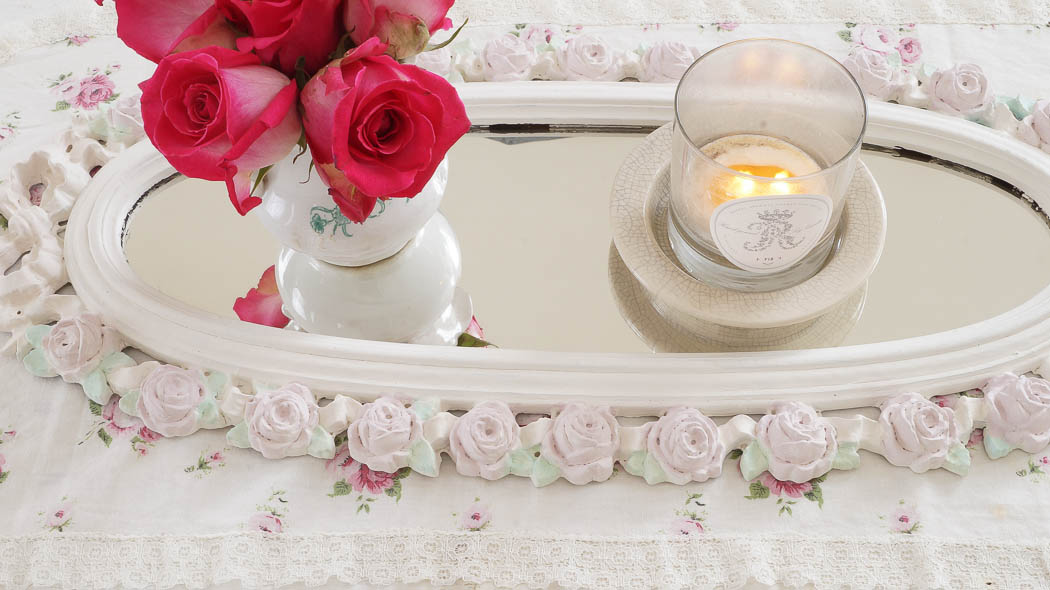 Isn't this beautiful!
Love the soft pastel colors on the flowers and leaves.
And the lovely shabby vintage texture that the mirror now has.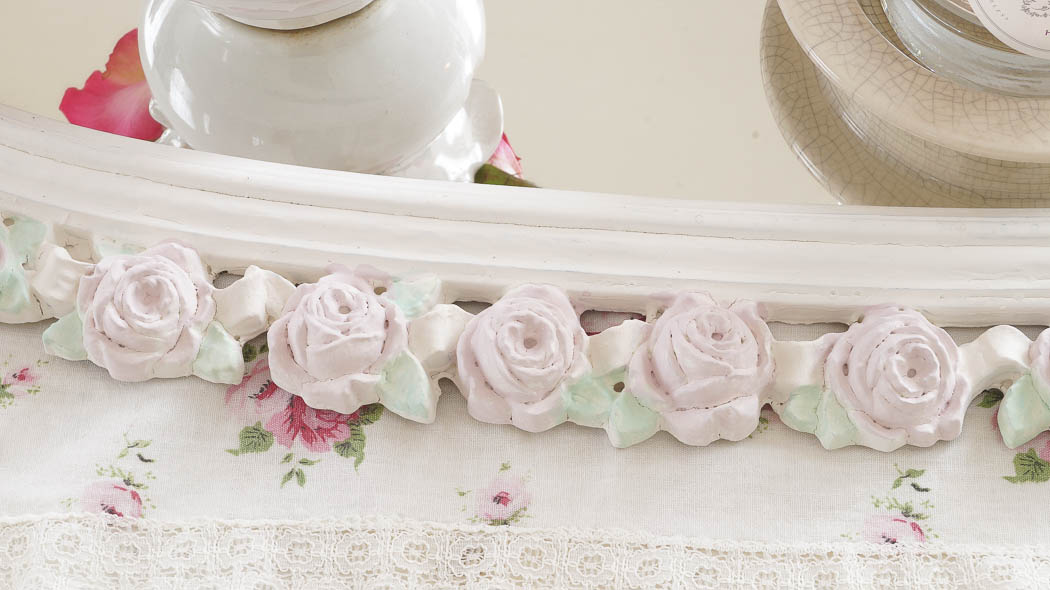 I was not being very careful as I applied the acrylic paint, I was looking for a shabby look without any perfection.
And you can see how lovely this looks as a tray.
Yes, I love using mirrors to hang on my walls.
But again, thinking outside of the box, this mirror makes a pretty tray.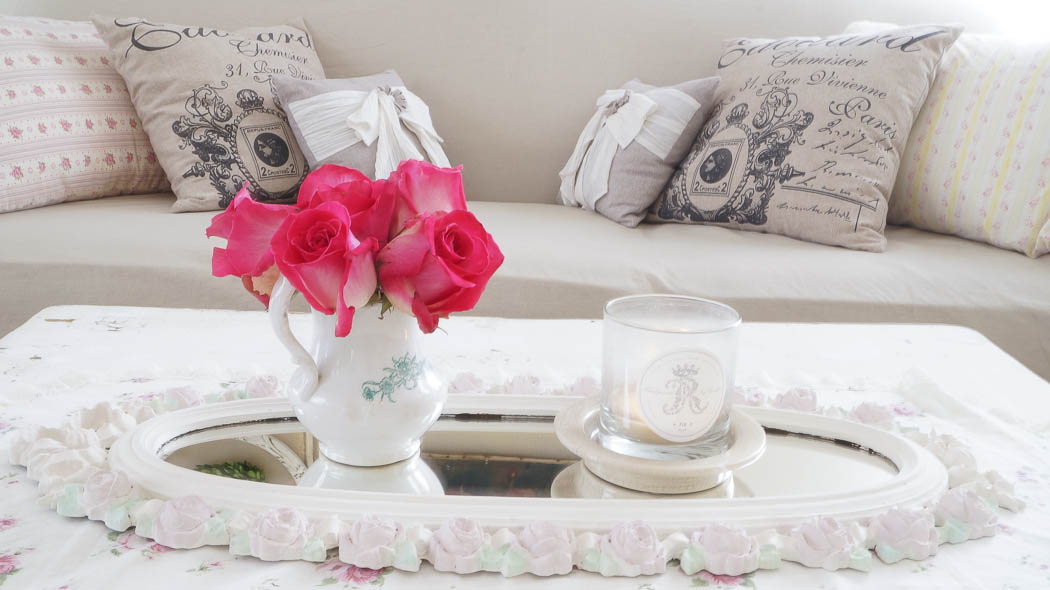 Reflecting the light in the room, and the soft glimmer of a flickering candle.
Just remember that next time you are out treasure hunting.
If you come across a small mirror, but don't really need one on a wall, what about adding one to a table?
This would make a pretty makeup mirror table too!
Or use it when your entertaining to add desserts.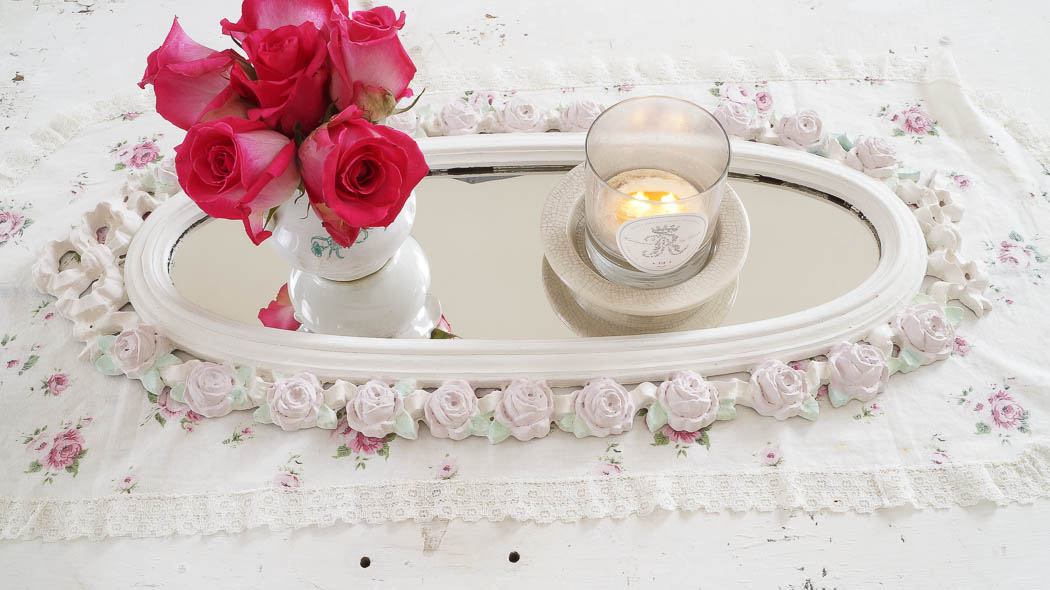 Mirrors are not only decorative but very useful as well!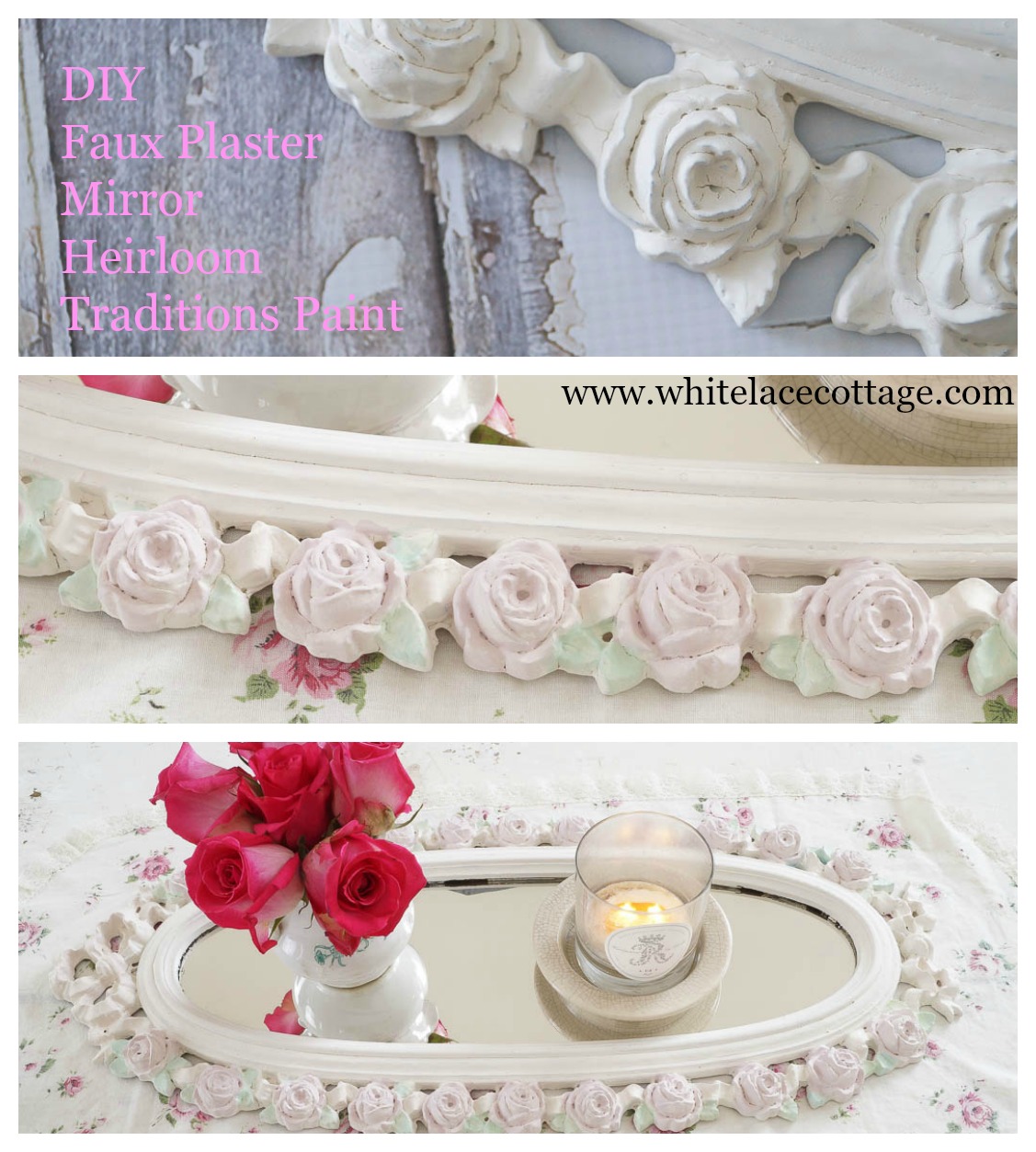 **************************
Get ready for some changes, my blog may disappear for a bit tomorrow or the next day as the changes occur.
But I think you will be happy when you see it!