Let's see what's new in the shop this week.
I am adding some lovely shabby chic linens.
Yes I am all about pink but I do adore blue as well.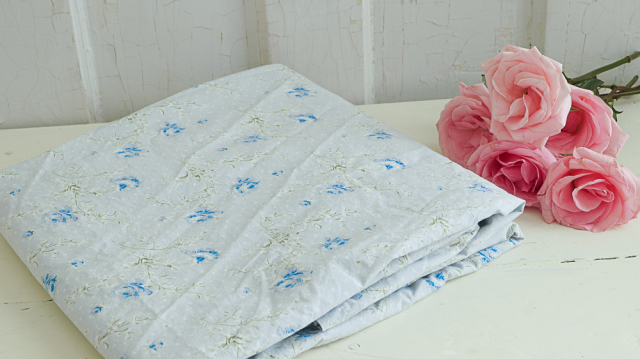 MY LATEST VIDEOS
This sheet is from Rachel Ashwell's Simply Shabby Chic line,it's in the British Rose pattern.
This blue is one of my favorites!
And remember you can use a bed sheet for more than just your bed.
As in using it for a tablecloth,to cover furniture or make it into a curtain!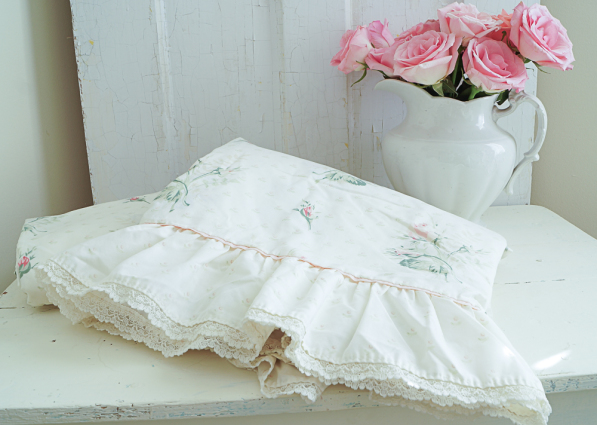 I  also added this sweet rose covered ruffled sheet set.
I love the lace trim and the soft faded roses on this.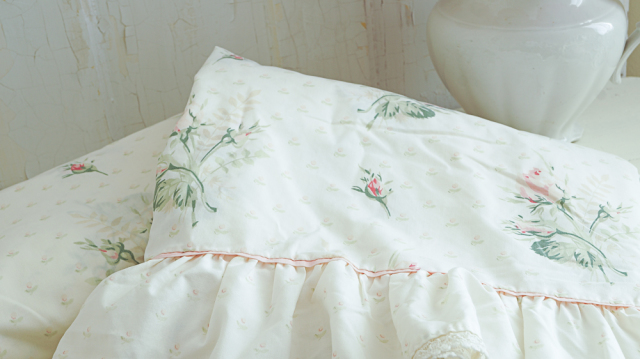 This is a fitted and flat sheet that would work perfectly on a bed or thing outside of the box!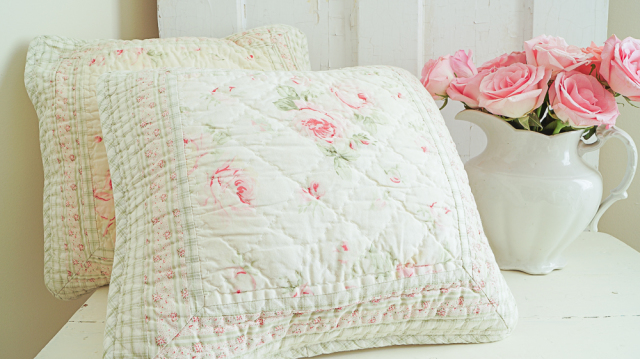 Also adding these sweet pillow covers,they are adorned with sweet faded shabby roses.
These will be offered with the covers only not the actual pillow.
But you can pick up a pillow at your local sewing or craft store.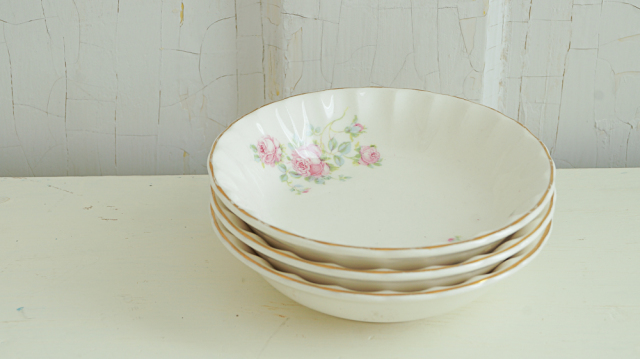 I am starting to think about entertaining,especially this time of the year.
These little berry bowls are great for little snacks,or dips!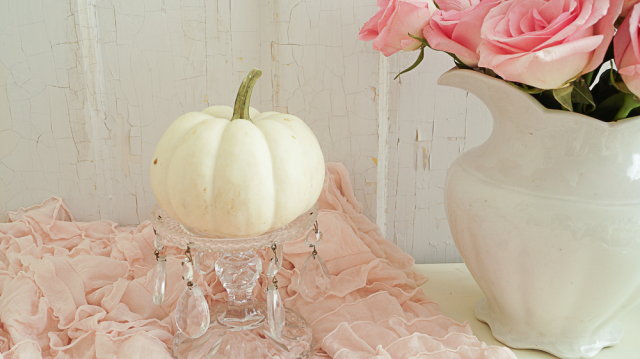 And this sweet crystal prism candle holder.
This can be used for so much more than a candle holder.
I just added that sweet baby boo for the photo but I have used this to add height to a table.
Yes adding a small pitcher of flowers on top of this would look so pretty!
Or add a plate and make an instant cake stand that has a little bling!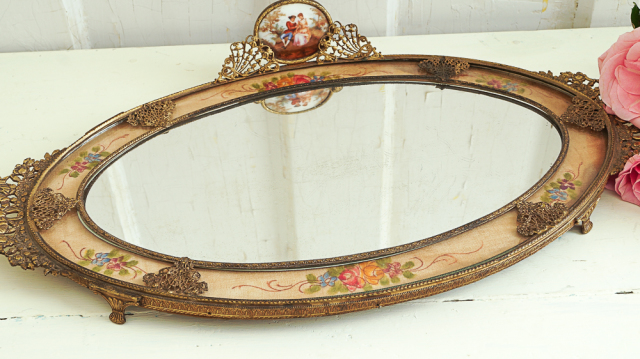 And this lovely piece!
This looks lovely on a dressing table..but what about in the center of a table with a pitcher of flowers?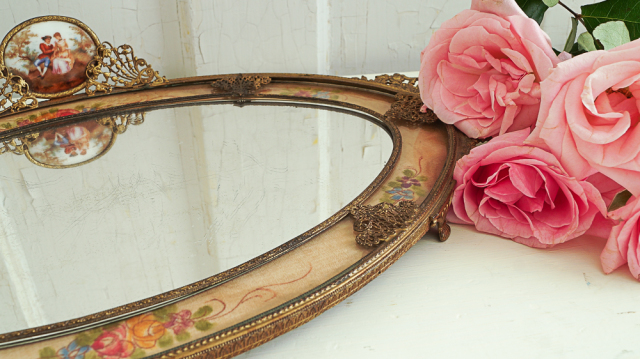 The details are exquisite!
*************************************
Before you are off shopping I would love to introduce you to some very talented fellow blogger friends of mine.
And I would love you to go on over and give these ladies a visit!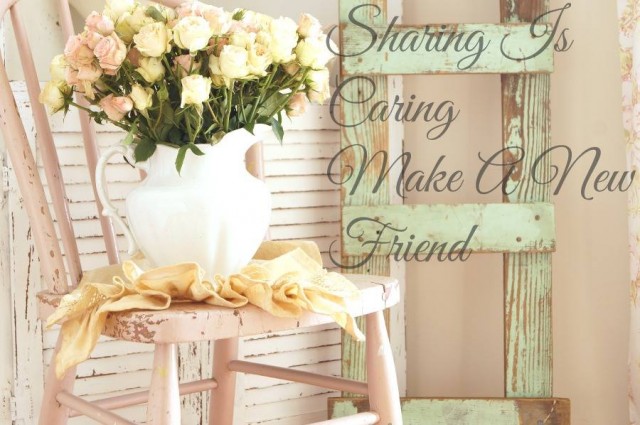 ************************************************************************************************
I have to apologize,I am experiencing some technical difficulties with my RSS feed.I just discovered that it has been going out without photos! I had no idea and I have someone working on fixing this.Also my about me page is not showing up,fixing that too!Thanks so much for your patience!
************************************************************************************************