My studio has been changed a few times,and it may be changing once again.
I won't dare show you what it looks like today,because it is a creative space and I have a little mess from my last project I need to straighten up.
I also unfortunately spilled milk paint on my carpet,and it won't come out.
Trying to figure out what to do,but here are some photos of my last room makeover.
Joining Karen at My Desert Cottage Where Bloggers Create.
~~~~~~~~~~~~~~~~~~~~~~~~~~~~~~~~~~~~
That is the other door my friend Kris from Junk Chic Cottage gave me!
I originally had it in my daughters room.
We were thinking of making a chalkboard door out of it.
But it never happened……and I am glad it didn't!
It makes a perfect backdrop for my mannequin.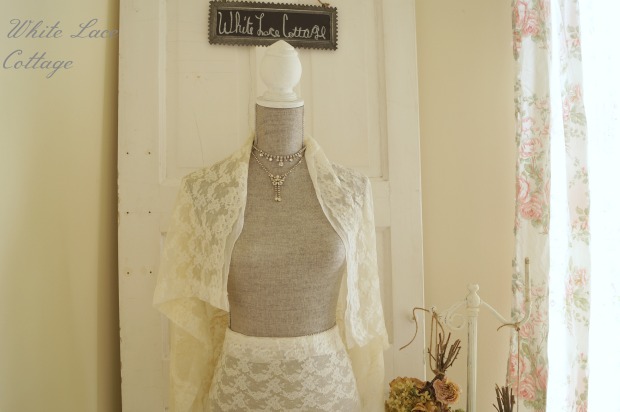 She is a little revealing….I may have to fix that!
That cute chalk sign was a gift from Kris too,I thought it would make a nice white lace cottage sign.
Now I am sure you noticed the curtains have changed.
I found some Laura Ashley curtains while out thrift shopping.
I was not sure what I would do with them originally but I loved the roses.
They were a little too bright for me so I used Rit color remover twice.It did tone it down but was still a little too bright for me.
After looking at them I noticed I could faintly still see the fabric on the other side.
So I hung these up inside out,and I cute all the fufu ruffles off.
I do like ruffles but these were a little much for me in this room.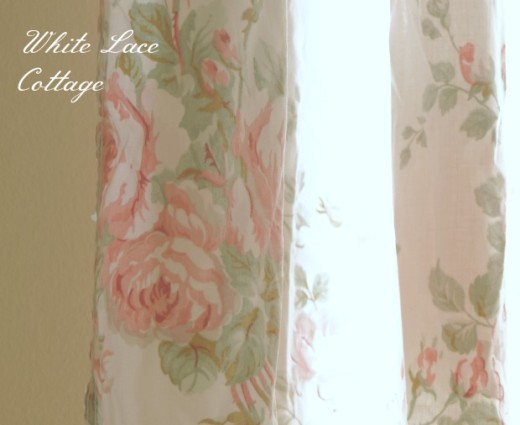 Since this is my studio craft room and my space I figured I could go a little crazy with my flowers.
I like keeping my roses and hydrangeas,this is the room they are dried.
I found this old stand that was a broken lamp and just use it for hanging my flowers while they dry.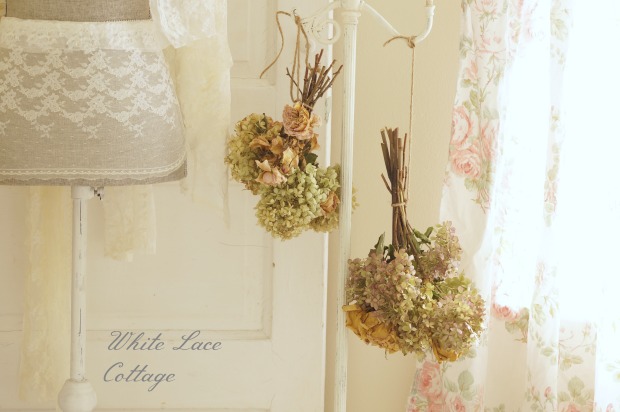 Most everything else stayed the same.
I just moved a few things and added this sweet painting.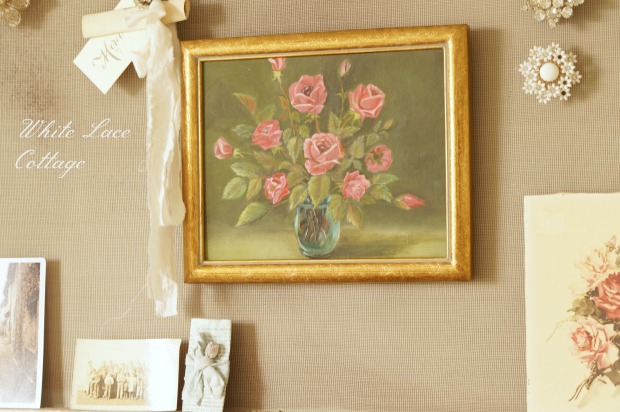 This screen is changed often.
I like adding what ever inspires me.
Old photos,ribbons from packages I receive or artwork.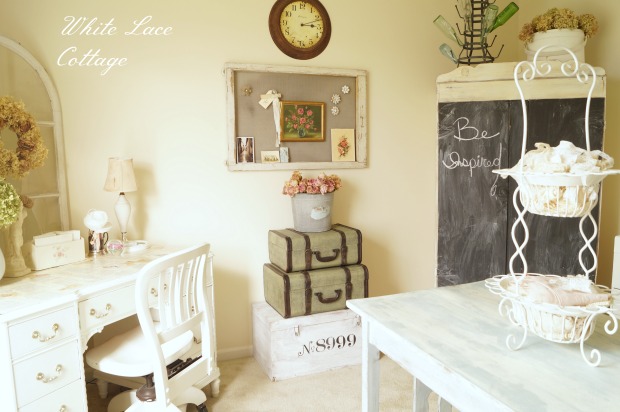 Suitcases stacked on top of one another are decorative but also serve as a function to store bit of fabric.
That white truck serves a purpose holding paper scrapes and packing material.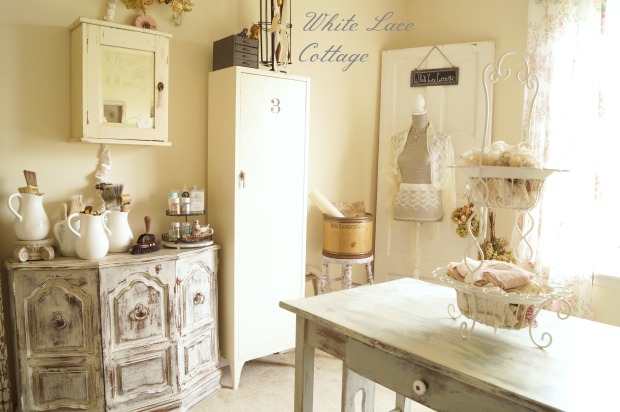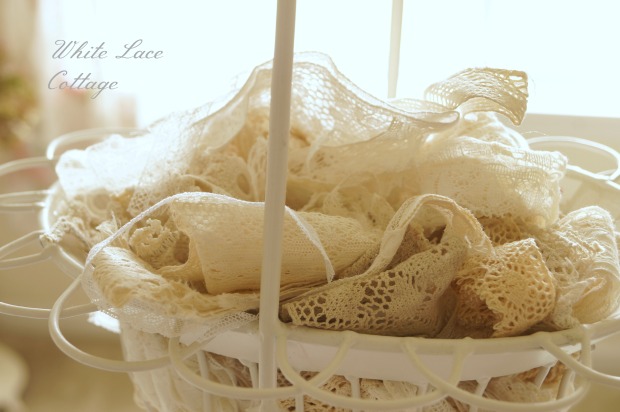 I am always picking up lace scraps while out treasure hunting.
This lace is not only pretty to look at in this two tiered basket but is often used for crafts or for wrapping packages.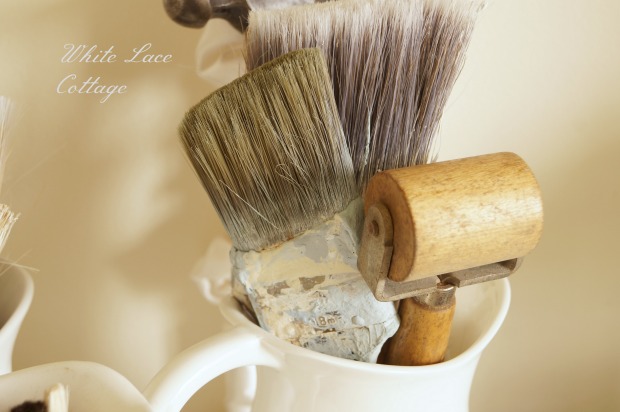 My brushes get allot of use.These are a few of my older ones I keep on hand for painting those pieces that have lots of nooks and crannies.I don't mind if these get a little misshapen.
I have a more changes coming so stay tuned…..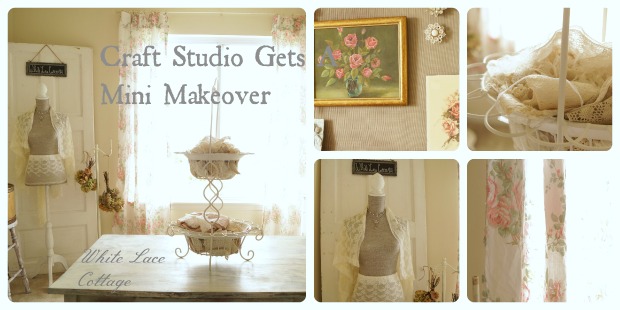 Hope you enjoyed the tour,this room is once again change…stay tuned!

Joining:
My Desert Cottage Where Bloggers Create