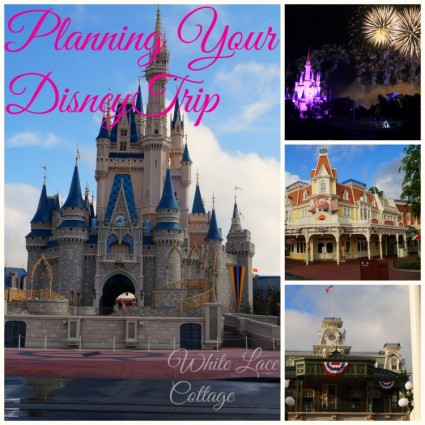 Back from vacation and I thought I would give you a few tips on planning your Disney trip.
Many of you know that recently my husband and I celebrated our 25th wedding anniversary,we decided to celebrate at our happy place Walt Disney World.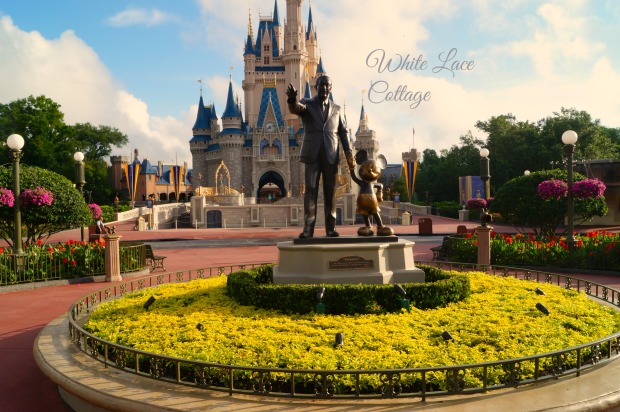 Our first trip together was in 1991 way before my daughter was even born,we had an amazing time but did not return until 2005 with my daughter on her first trip.
Since then it has been our favorite place to vacation.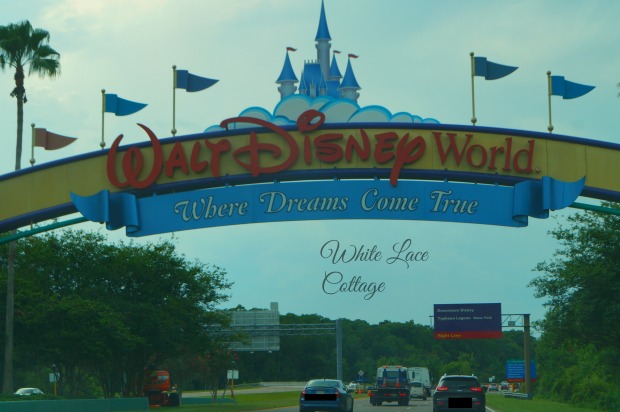 (I took this shot while my husband was driving, we were coming back from the NASA space center.We rented a car and spent the day there,more on that tomorrow)
This was my daughters 5th trip and our 6th trip.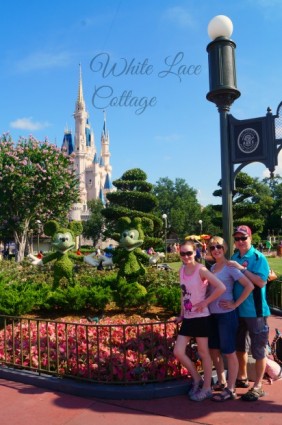 Since we were celebrating our 25th wedding anniversary we decided to do a split stay at two resorts.
Five days at The French Quarter,and six days at the Grand Floridian.
Okay I know you are thinking 11 days at Disney world why so long?
Well actually we were there for 12 days,we arrived on a Saturday and left on a Wednesday.
We spent our last full day at the park and took a late plane home.
We also arrive around 10:30 in the morning so even our first day is a park day.
To answer your question why so long it's because Disney has four parks,The Magic Kingdom,Hollywood Studios,Epcot and Animal Kingdom.
They also have two water parks Typhoon lagoon,and Blizzard beach.
Ever since our first trip with our daughter we have added days on to our trip.
We started our first trip with 3 days and added a 4th day while we were still there.
On our next trip we stayed for 7 days,the next trip 8 days,then we added a few more days staying 11 days this time 12 days.I think that is the perfect amount of time.
We were ready to go home…..but still sad to leave.
Yes we cry when we leave,we truly love this place!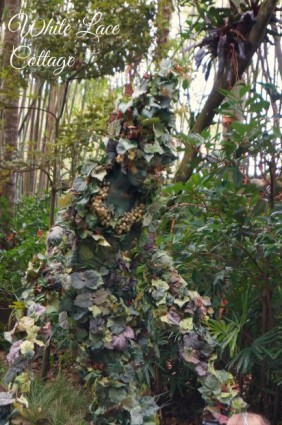 (Divine at Animal Kingdom)
We found that spending only a week there we would come home exhausted because we were trying to see everything in such a short time.
On some of our days we would be at a park from open to close!
With every trip we tweak it a bit and change our schedule.
We not only want to enjoy the parks,but also the resort and most importantly relax.
Yes when you spend 12 days at Disney you actually have time to relax.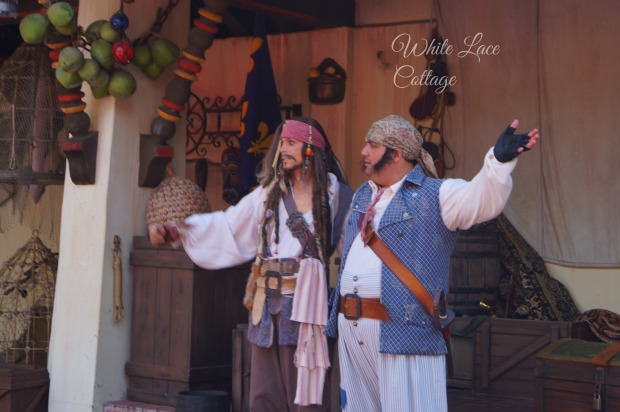 (Meeting Captain Jack Sparrow at Magic Kingdom)
And when you stay on property,the longer you stay the more of a discount you get on your tickets for the park.
We always stay on property I think you really are on vacation when you don't have to worry about driving.
Here's how it works,you arrive at the airport, Disney's Magical Express picks you up at the airport.
You don't have to worry about your luggage because they take care of it for you.
Magical express is a huge luxury bus,wish I had a photo.
From the bus they take you directly to your resort,once you are there you can most likely check in.
We were able to check in before we arrived.
If you have carry on luggage and your room is not ready they will hold it for you.
Our room was ready so we went straight to our room to store our bags we carried on the plane.
Then you are off to the park,they have free buses that will take you to the parks.
If you are lucky enough to stay at a resort with a boat or a monorail then you have another option besides the bus.
No driving what's so ever,a total vacation!
When you leave they take your luggage and drive you back to the airport,though this time it's not such a happy ride since you are leaving the happiest place on earth.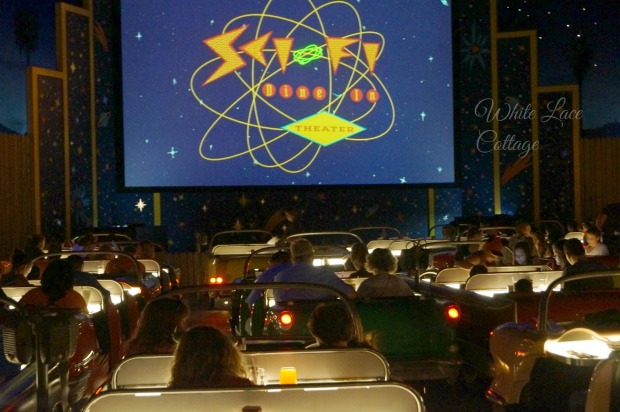 (Sci-Fi at Hollywood studios one of our favorite's!)
My husband does an amazing job planning our trip,he plans the whole thing!
We don't like eating counter service every day because the menu is basically the same all over.
We like a variety so we eat at many sit down restaurants.
One thing you have to remember is that you must plan your Disney trip.
Don't think you are going to go and eat where ever you want to because you won't be able to get in.
All sit down restaurants take reservations and I highly recommend it.
It might not seem spontaneous but reservations should be made 180 days before your trip.
I love knowing where we will eat and know that we indeed have a seat.
We do have our favorites but we also tried some new places this time too.
Especially in Epcot,it's fun to try foods from the different countries.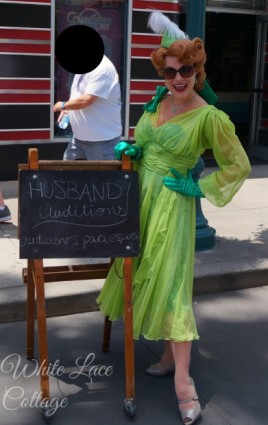 (Street Performer at Hollywood Studios,she was a riot!If I lived it Florida I would totally want to be a part of this…how fun just to be silly 🙂  )
You can also now schedule your fast passes 60   days in advance, I have heard many don't like this,but it worked out great for us.
We scheduled our fast passes before our trip,and we were able to ride mine train 4 times because of scheduling them and a little surprise…more on that tomorrow 🙂
It amazes me how so many don't know about fast passes.
But it saves standing in line for hours,and gives you more time to enjoy.
My daughter wanted to meet Anna and Elsa the line was 1 1/2 hours long, but because we had fast passes we were able to walk right in.
Once we were at WDW our plans changed a bit but we were able to change our fast passes  for a few of the rides,we had no issues doing so.
New is the  magic band it is a band you wear that is basically your ticket to the parks you paid for,your room key and you can also purchase things with it if you add your credit card to it.
Loved using this especially for the door,going to the pool you never had to worry about carrying that card or worry about losing it.
You don't have to get a magic band the cards are still available.
Last year we noticed after our trip that we hardly had any photos of us as a family.
This year we decided to upgrade and get a Memory maker package.
It's 149.00 if you purchase ahead of time and 199.00 in the parks.
They have many photo pass photographers around to take photos at all of the parks,even the water parks!
It was nice not taking our camera to every park,yes we took photos but we also had  almost 200 photos take using the photo pass photographers.
Now we can print out the photos we want and save the others on our computer.
What ever you do make sure you are in the photos,you want to special memories,even if they are a little silly.
Speaking of photos if you want to get a few shots at Magic Kingdom pretty much empty try to get an early reservation at the crystal palace for breakfast before rope drop.
You get to enter the park early and take a few photos of the park without lots of people in your photos.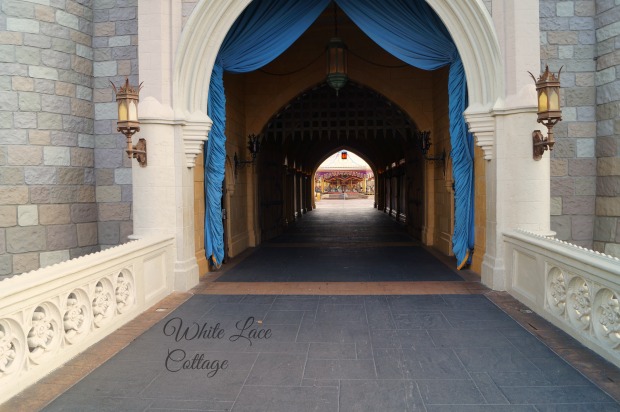 I would never get this shot if the park was open.
You can't walk the whole park taking photos,just Main St area.
If you are done eating before the park opens you can walk to each area of the parks and wait for rope drop in that area.
Many do this so they can try to get on a ride that is hard to get on.
But it's not easy,we thought we could get on mine train and shortly after rope drop it was up to a 60 minute wait.
If you want more information on Disney a great board to check out is the DIS Boards.
They have great information on pretty much anything Disney related,even cruises.
This was part one of our trip,sharing part two tomorrow…..Our Grand Trip!

Joining: