These crystal chandeliers look amazing in my shabby romantic kitchen.
Quite a change isn't it!
As I said in my previous post, this was allot of work putting them together.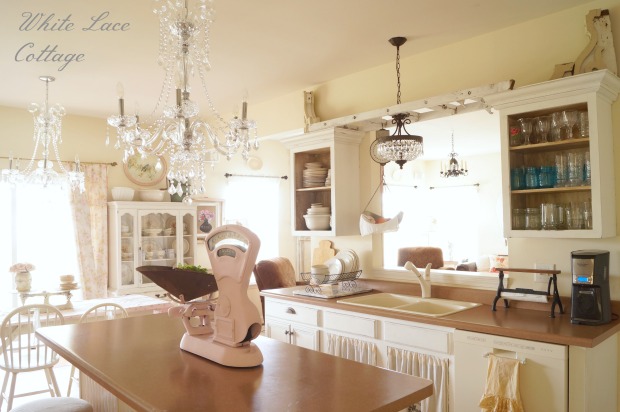 Yes those chandeliers had to be put together first and then hung.
Doing the electrical part and hanging them was very easy,but putting them together was not.
I placed the crystals on these a little different than I did when I revealed the first one HERE.
This is what my kitchen looked before.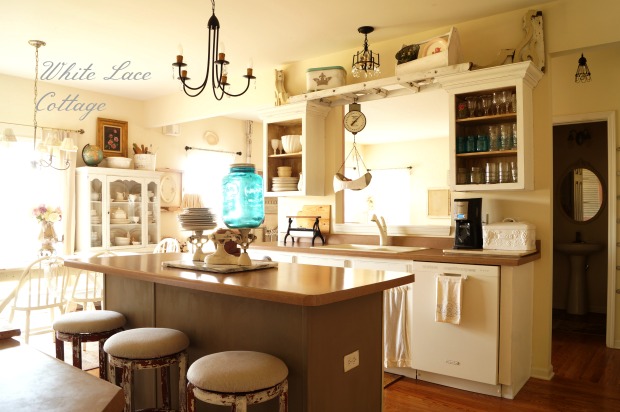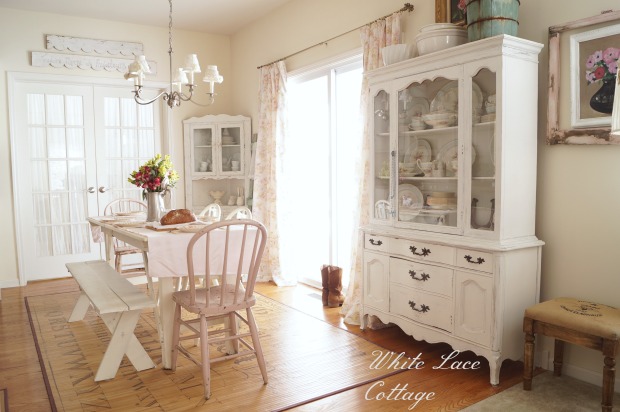 And here is another look at the after.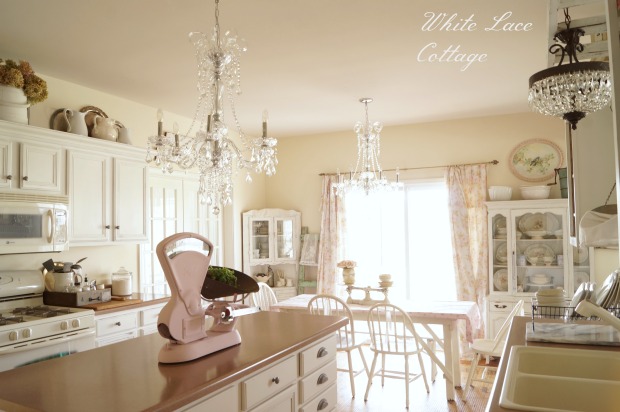 When we first moved here we had very cheap light fixtures,so I replaced them with lights I found at thrift shops.
They were affordable and were much nicer than what we had.
I waited until I found what I wanted and could afford them.
These were not expensive at all ,and as I said I sold somethings to purchase them.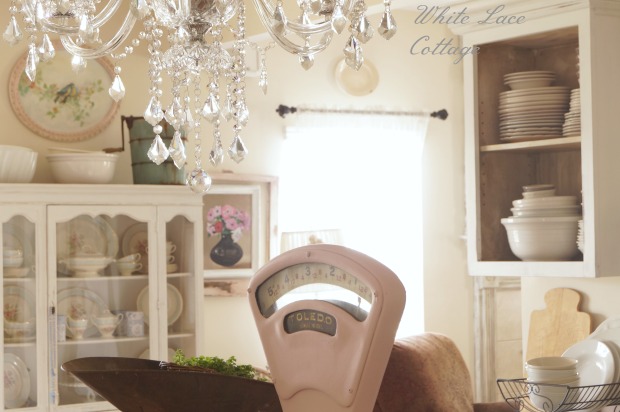 Sometimes it is worth being patient to get what you really want.
We have been here for 8 years and finally I have what I wanted.
It's funny our dining room chandelier now looks so wimpy compared to these.
But I am not sure what I want , so I will wait until I decide what I want save up and purchase one.
This is what they look like all it up.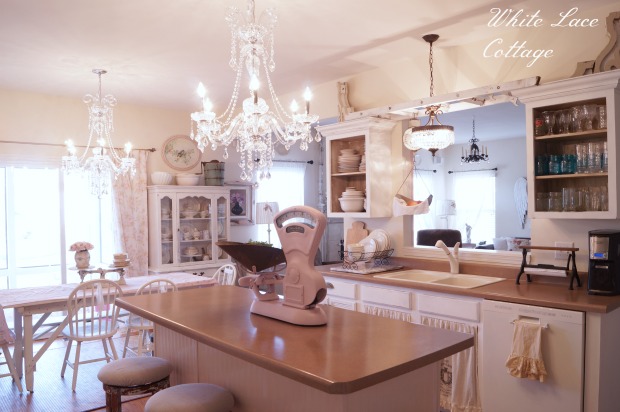 I don't like taking photos with the lights on because you see lots of yellow and shadows,but you can see how they really shine.
The light above my ladder almost looks like it's handing from my ladder.
It's so nice to have a lighter and brighter kitchen too.
Those previous lights did not bring much light into our kitchen.
********************************************
I am still not finished with my beadboard wall paper.
I stopped because I am not happy with that paper at all.
It seems to tear very easily, and I don't have the time to take it off and re-apply right now there is too much going on.
I am thinking of possibly altering it somehow with paint to give it a distressed look that way if it does rip a bit it won't look so bad.
I will keep you posted.
Have any of you that used this paper had a problem with it?
I barely rub on it and it seems to rip so easily.

 Just listed a few new items in the shop
Joining:
The Mind To Homestead from the farm