Wow I am deeply touched by all of your responses from my last post.
Thank you all so much for all of your sweet comments,I wish I  could hug each and everyone of you!
Today was a beautiful spring day,you would think I would be out enjoying but instead I decided to start my next project I have been wanting to do for awhile.
Yes more changes in my kitchen,what a surprise!
I don't want to reveal it yet because there is much to do,you can see I am adding beadboard wallpaper to my kitchen island.
Here is a sneak peek.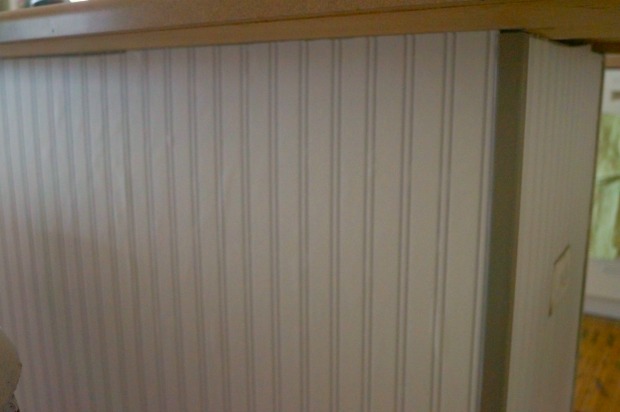 My kitchen island has been changed several times in the past couple of years.
This is an easy and cheap way to change a room or cabinets.
It was 12.95 for a roll,and I think I may only need one roll.
Yes you can see the top of the beadboard is not perfect but that's okay I will be adding a trim and this will be painted too.
What color…..well you will have to stay tuned to find out.
Secretly I am not sure what color yet either.
I am also adding this beadboard wall paper to the ends of my cabinets.
And I have plans on adding a little more bling in here.
Hoping to finish the beadboard wallpaper tomorrow.
********************************
I just added a few new items to the shop today including this sweet vintage wood tote.
These are getting harder and harder for me to find.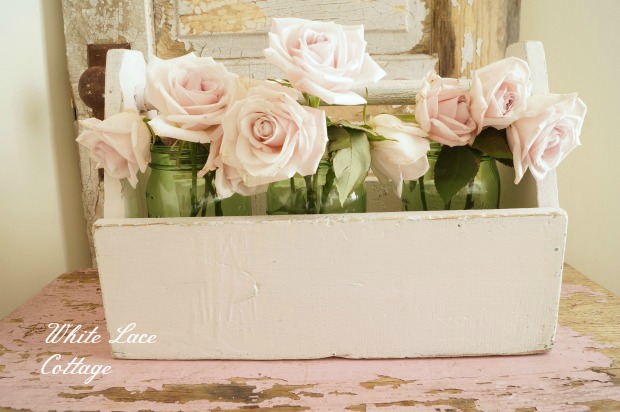 I have a few surprises coming soon too!

Joining: