What is it with me and vintage scales?
My daughter had an early dismissal from school today so on the way to the library I stopped by to see a good friend
who also owns a beautiful resale shop.
And as I walked into the shop I saw this old scale.
I've been searching for one of these old scales for a long time!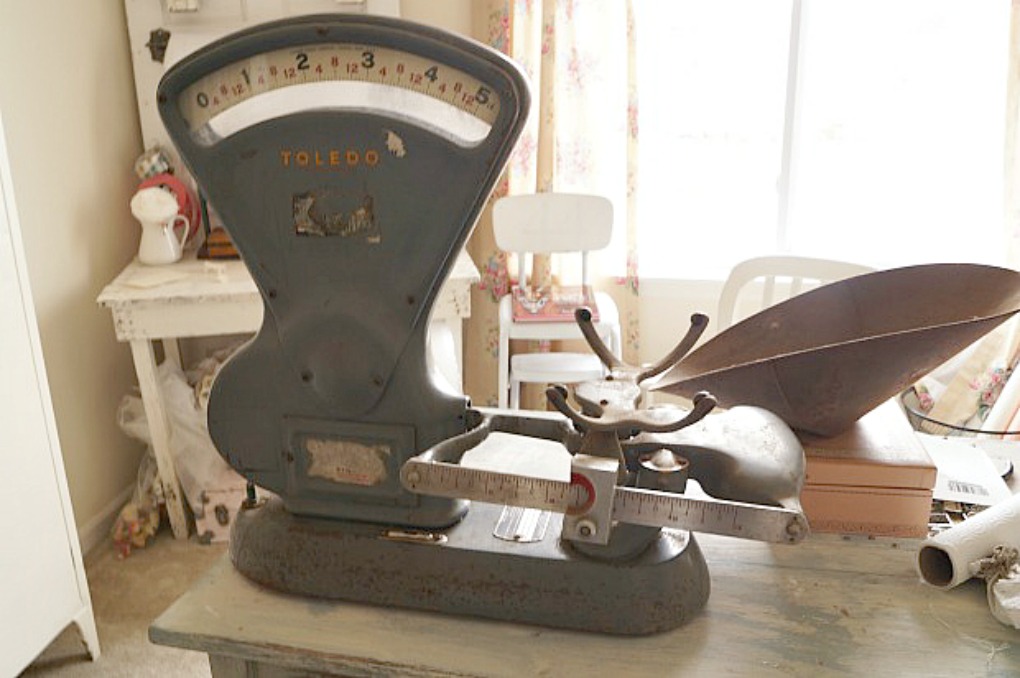 I know, it's not a very pretty color and my studio is beyond messy, but I wanted to share a before photo.
At first I was thinking of painting it white which would look pretty, because you know how much I adore white.
But my heart was telling me that this scale needed a pretty shade of pink.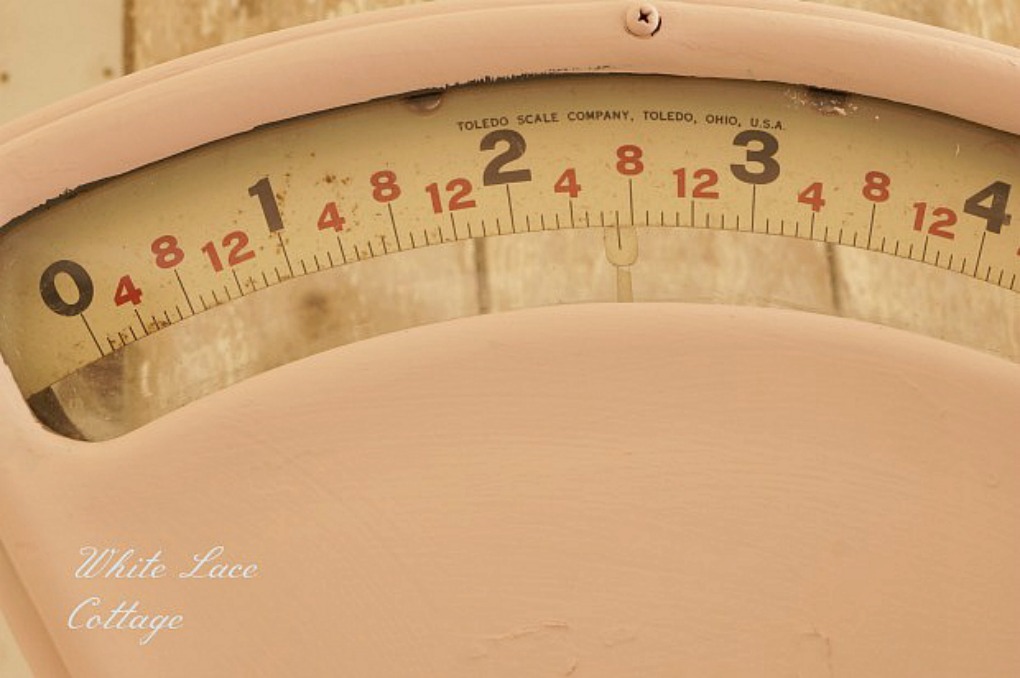 Before I started to paint this old scale, I first needed to clean the grime off of it, including the glass.
Even though I wasn't planning on painting the glass, I wanted it to look fresh and clean before I even started.
If you've ever wondered about painting metal using chalk paint, I'm here to tell you that you can 🙂
No need to prime before painting, but you will have to do a little prepping if you have a dirty piece as this one was.
I cleaned it off well using soap and water.
This old scale was really dirty and grimy.
Once your piece is cleaned well, you're ready to paint.
I mixed a combination of Annie Sloan Old Ochre, Antoinette, and a little fuchsia pink acrylic paint I had on hand.
Often I am asked how I mix my paints and what is my formula.
I really don't have a way of mixing, I just add colors until I get the color I want.
It's fun doing that because you never know what you are going to get and it ends up being a custom color.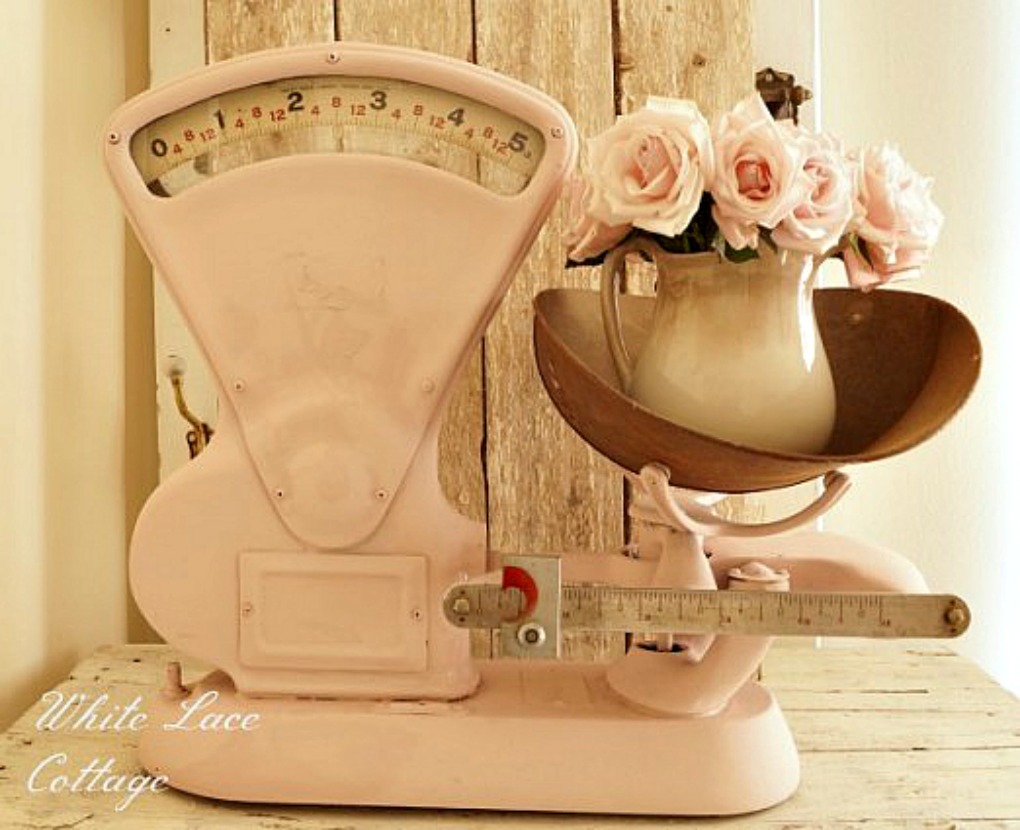 I love projects that are easy to do, and one step.
In fact I didn't seal this with a clear wax or top coat.
I don't always seal my pieces.
If they get scratched or marked up, I let it be.
If it starts to look too shabby, well, I'll repaint it 🙂
I love the soft pink with that rusty scale bowl.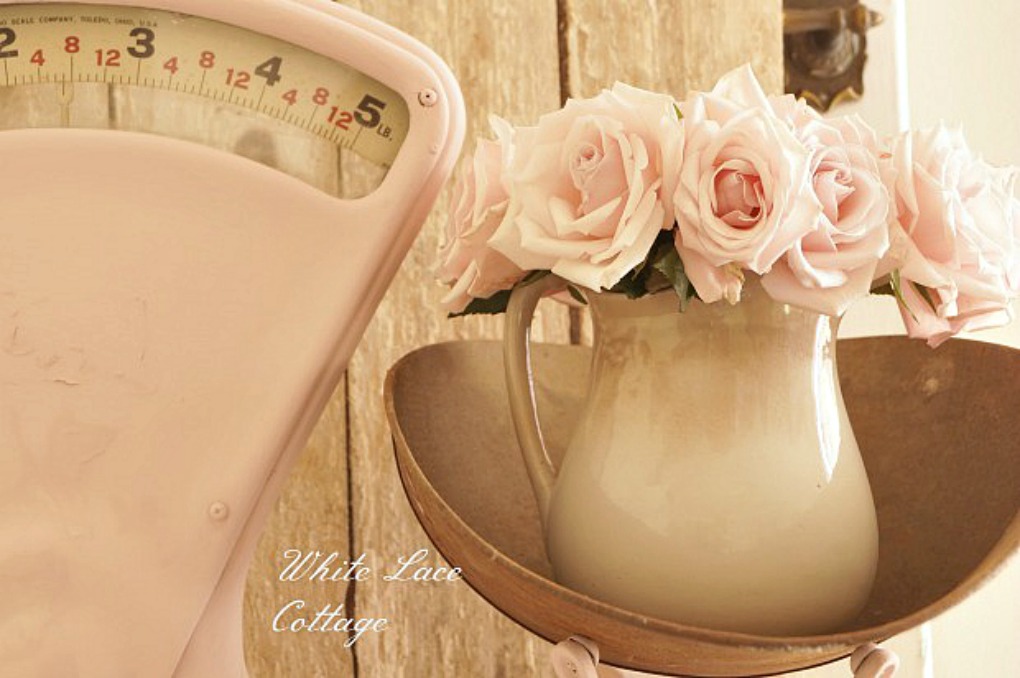 My roses still look beautiful and really look amazing with this piece!
Although they look a bit crooked in this photo.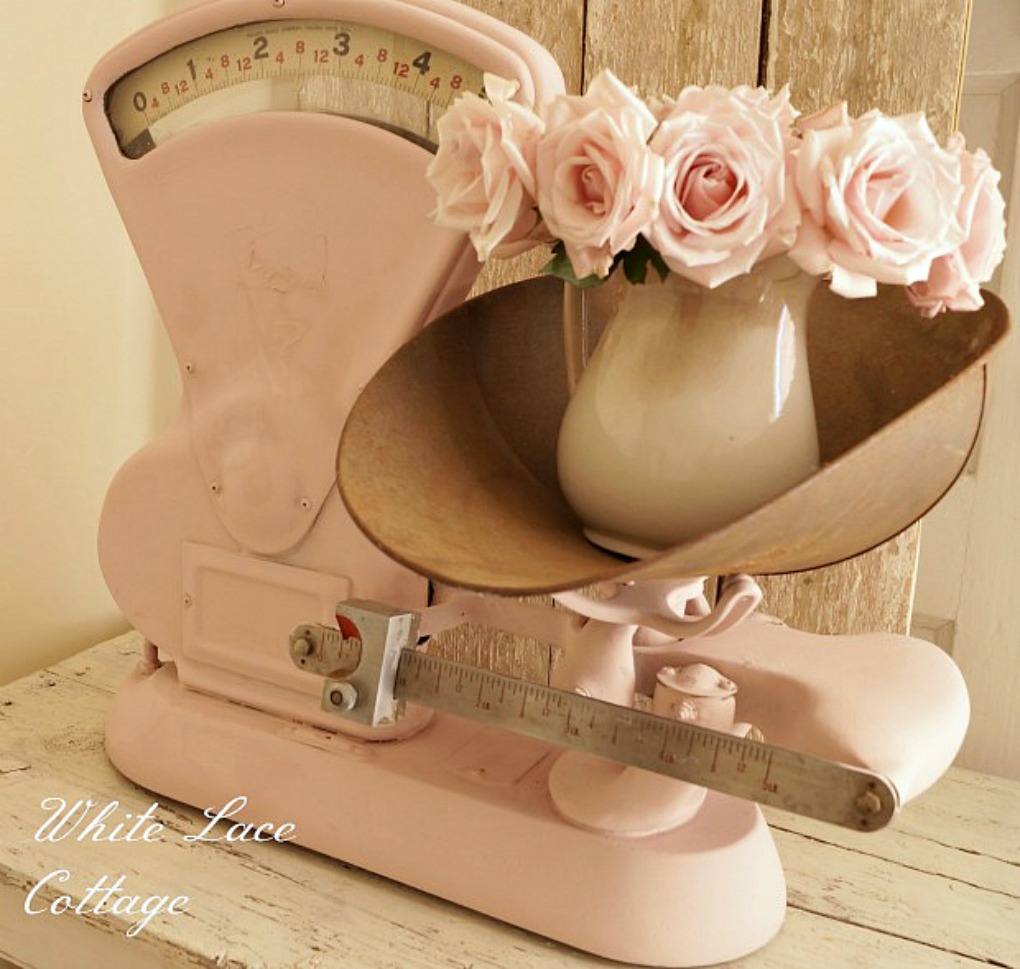 So where is the final destination for this piece?
Well, I was thinking my kitchen island would be the perfect spot!
I'm sure I'll keeping a fresh pitcher of flowers on it!
Have you tried chalk paint on metal?