I must admit I really don't change my home much for the seasons,oh I may tweak it a bit but things pretty much stay the same.
Being a part of The Scoops mega Spring Linky party had me thinking about doing a spring craft.
I wanted to use things I already had on hand.
So I looked around in my studio to see what I could find.
I always keep dried roses for craft projects and I had this oval frame.
With this I decided to make a wreath,the frame was already painted white.
I started breaking off the rose blooms,do this gently because they are very fragile.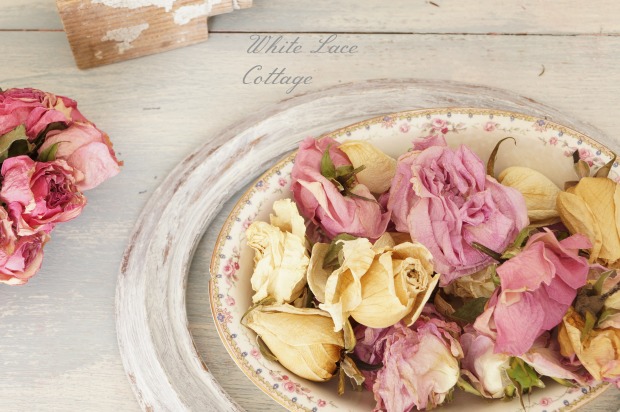 Then I grabbed my hot glue gun and started to glue the dried roses all around the frame.
I was not worried about covering every inch of the frame.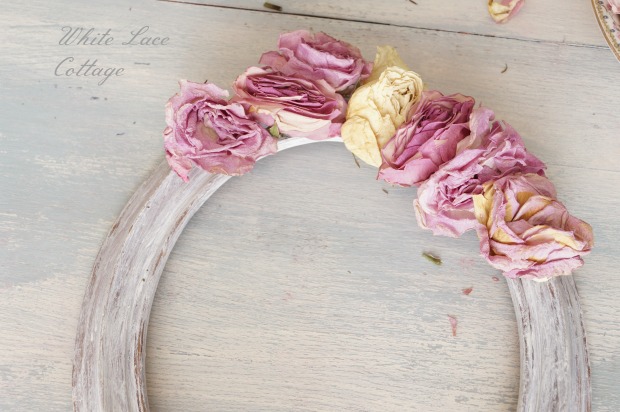 Just keep working around and adding your roses as you go along.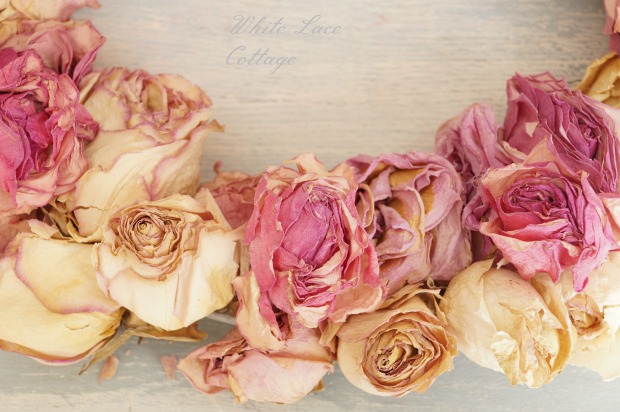 I love the color and texture of dried roses.
This could be hung with a bit of ribbon but just for fun I decided to make it a part of my centerpiece on my spring tablescape.
I just added it around this sweet ceramic rose compote.
That is not a table cloth but a Rachel Ashwell curtain panel I came across.
I knew when I found four pairs that I would be using them as they were intended curtains or for a table cloth.
The colors have faded perfectly and they really look vintage.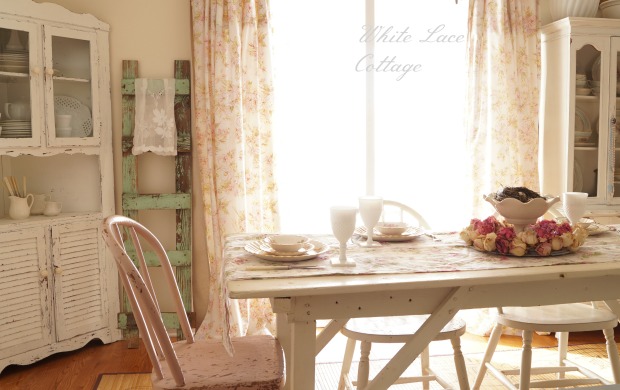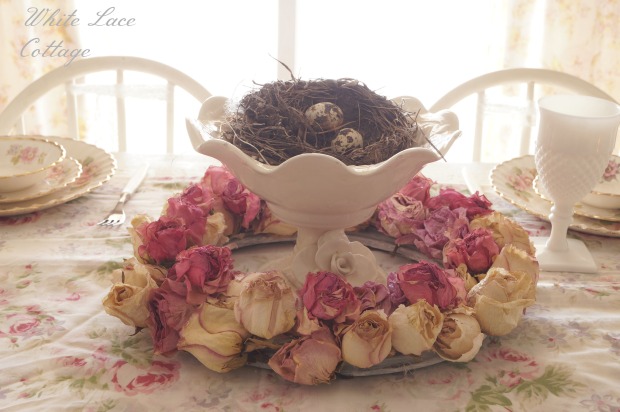 I added this nest inside the compote just keeping the table very simple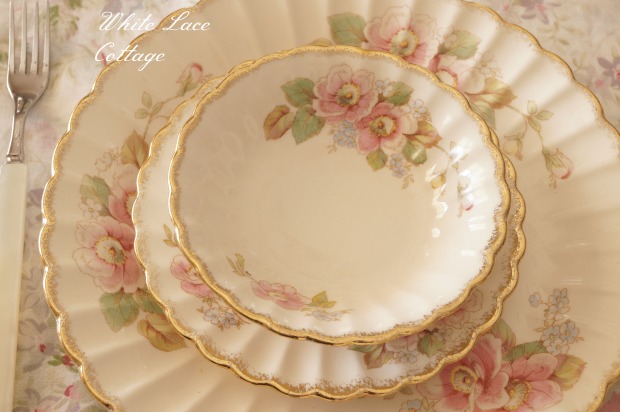 So happy to have this lovely new dish set and works perfectly with this tablescape.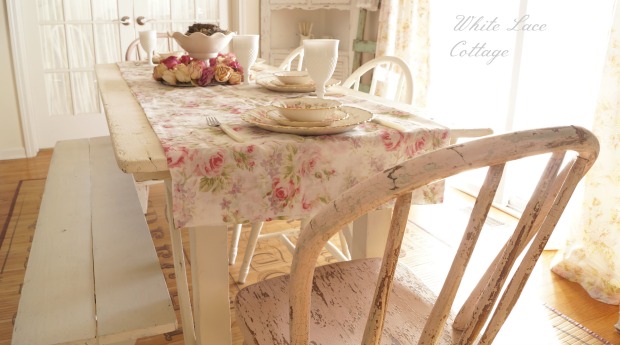 Next time you are at the thrift shop look for those frames,they work great for a wreath.
And a square wreath would be really interesting and  unique too!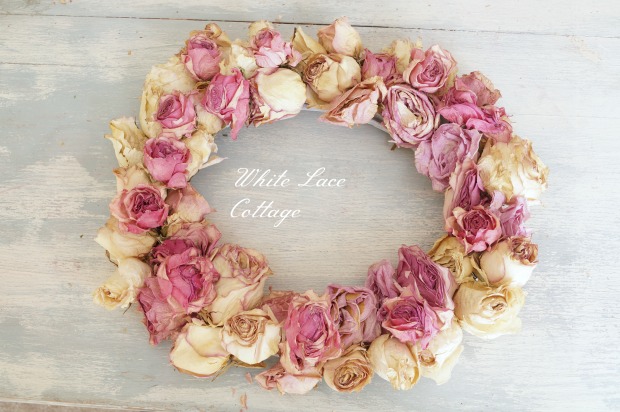 Joining: