I have been playing in my studio mixing paint colors.It seems like pink is a favorite color with my totes lately so I decided to paint one more tote in pink.
I used what I already had on hand which was Annie Sloan Antoinette and Old Ochre.
And just for fun I added Miss Mustard Seeds Milk paint in Tricycle.
I mentioned before that I like to take chances and experiment when I paint, never really knowing what color I will end up with.
Yes I mixed chalk paint and milk paint.
Not sure if this is recommended but I am a rebel 😉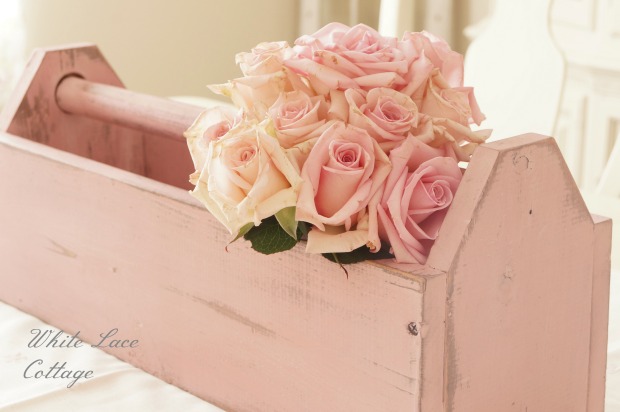 I think this is my favorite so far,I may enjoy this one for a bit before it ends up in the shop.
After I painted this I decided to try Miss Mustard Seeds white wax on this too.
I love how soft the color looks when you use the wax,sort of a pretty glow.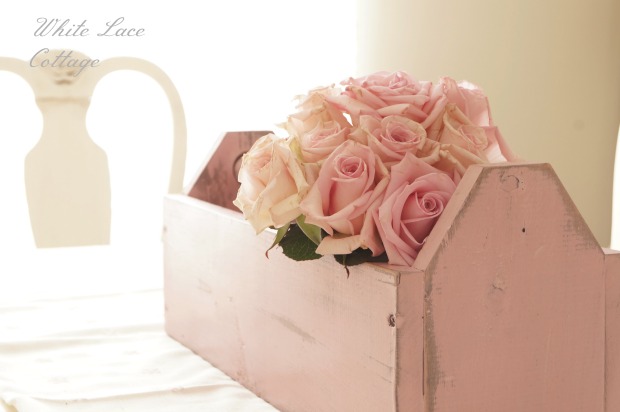 This really looks pretty in the center of my table,and I am enjoying these gorgeous roses.
*******************************************************
Very recently I came across four pairs of Rachel Ashwell curtains.
They are marked Rachel Ashwell treasures,I think these are from her early line at Target.
The colors have faded perfectly.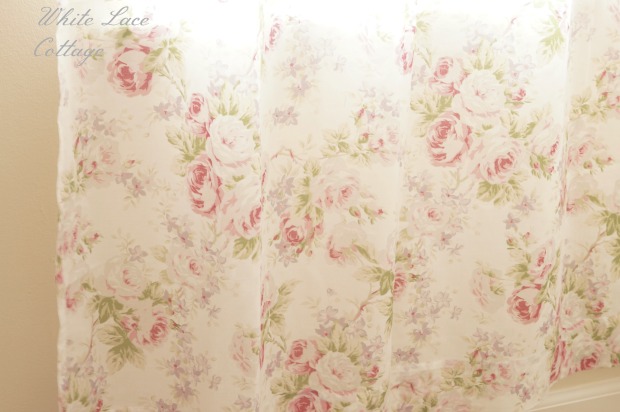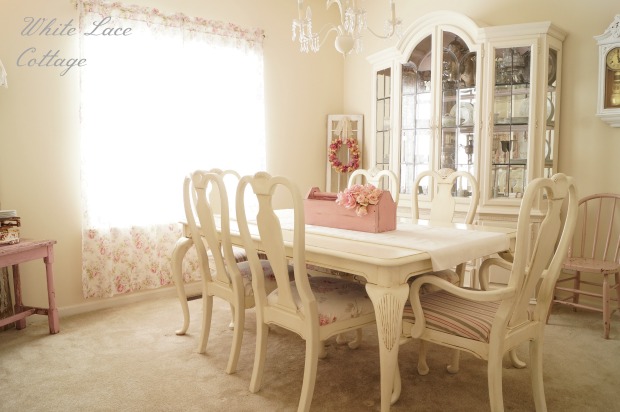 These curtains add just a touch of color and give the room a beautiful glow.
**************************************************
You can see I hung  my dried rose wreath  on that old window.
I shared how I made that sweet wreath HERE.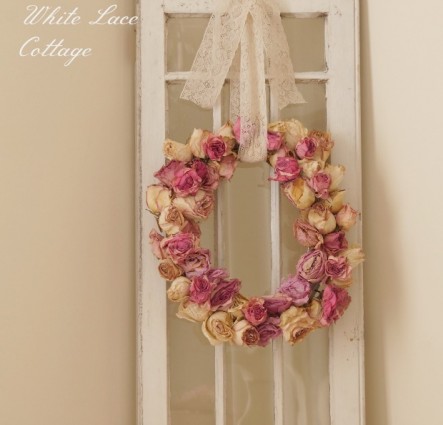 To hang my wreath I just added a bit of lace and hung it on this window with a tack.
Enjoying this beautiful chippy scale until it sells.
I had found several of these fabric balls while traveling last fall.
I knew I would find the perfect spot for them,well at least for now.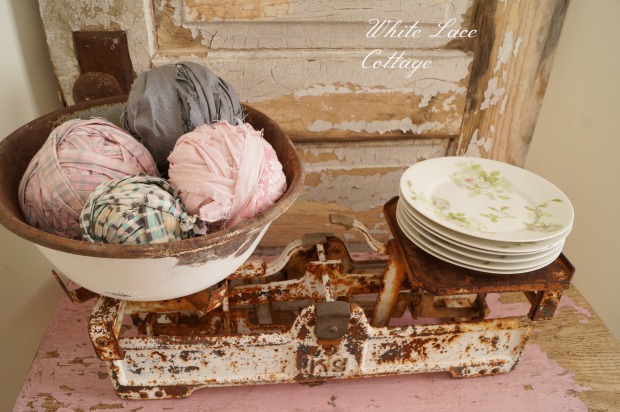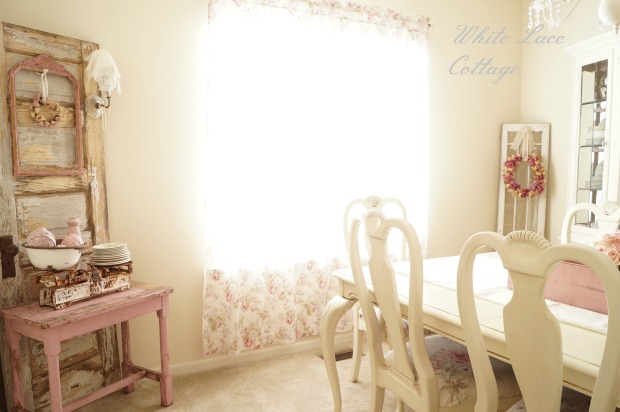 I am ready for spring,are you?
Today I met up with a friend,I have exciting news to share.
If you follow me on Facebook you may have heard.
If not stay tuned I will fill you in tomorrow!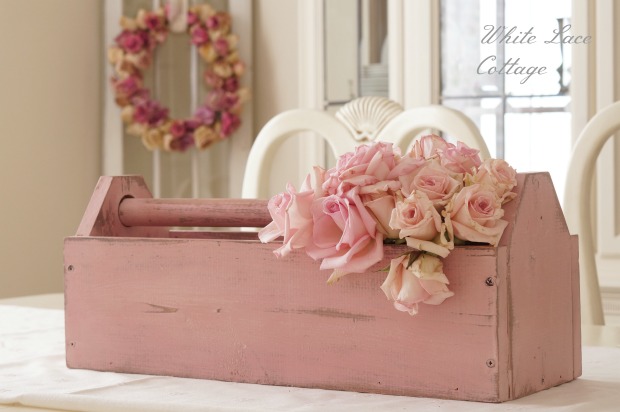 Don't forget there is still time to link up and join The Scoops  Spring Mega Party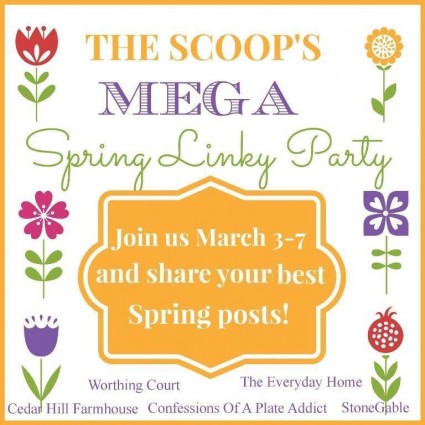 Joining;