The other day my daughter and I decided to take a quick trip to the thrift shop.I am often lucky and can find lots of cool vintage treasures.
And on this day as I was in line waiting to pay for a few things I found I spotted  a display case full of lovely china was sitting there staring at me to take it home…..really it's true!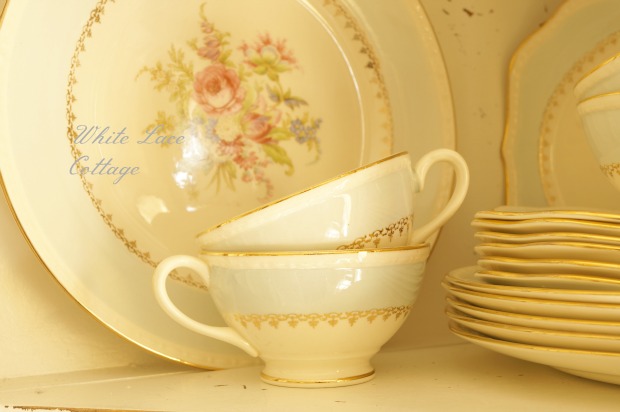 And as I stood there in line waiting to pay my daughter gave me many reasons of why I should not buy this china.
Mom you have enough…..how much more do you need?
True I do …but recently I sold and donated pieces I no longer wanted.
It sounds a bit mean doesn't it.
I got tired of some beautiful pieces so off they go until the next pieces steal my heart.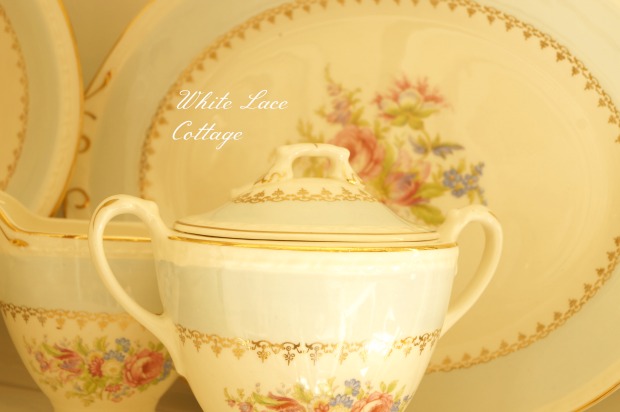 But that pretty bluish green color was melting my heart.And that sweet floral pattern….and look at all those dishes for….only 1.00 a piece.
A 39 vintage china piece set in practically mint condition with the exception of a few little chips on three piece…for only 39.00.
I knew if I walked out of that store I would keep thinking about that china and how pretty it would look in my cabinet.And how lovely it would look at my table at one of my family dinners.Or maybe just eating pizza.
Well as soon as it was my turn before I could change my mind….before my daughter could change my mind I said proudly I will take that china set please.And with a big grin and smile on my face I paid for my 39.00 beautiful Homer Laughlin Georgian eggshell china.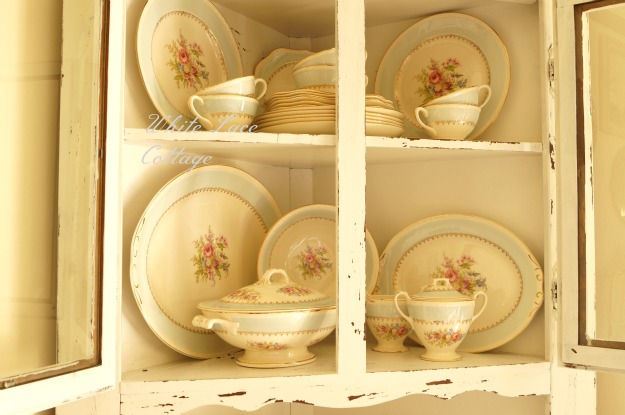 And there it is in all it's glory my beautiful vintage china.
It adds just the right amount of color.This cabinet was a steal when I found it a few years ago for 25.00.
It is  painted with Old Fashioned milk paint.I love the chippy look.
I decided to close the doors on the cabinet.My new china looks pretty peaking through those glass doors.
Like it's saying come on over and take a peak inside to see how lovely we are.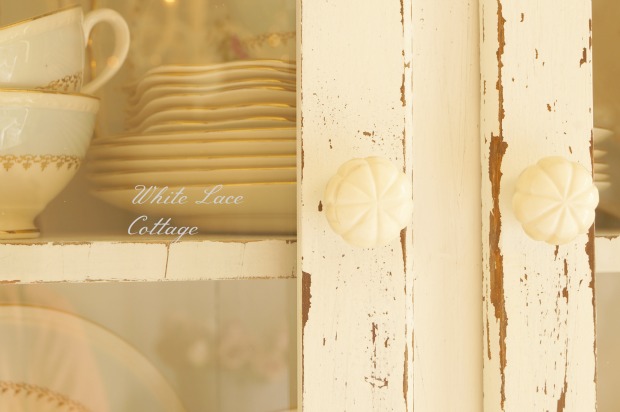 Could you have passed this up?

Joining: