Chandeliers have that special sparkle that makes my heart sing.
And I have to confess…I have been hiding a secret from you all.Something I was embarrassed about and still cannot show you.
Really……
We had some and still do have a few not so pretty light fixtures that the builder put in.
You know those cheap ugly brass fixtures.
Still I cannot share with you the before photos.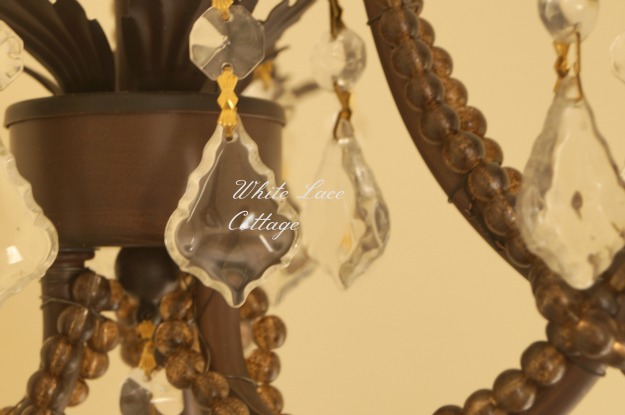 Slowly as my budget allows I have been replacing them.
Very recently I came across two matching chandeliers.
I liked the style and size but……the glass prisms were painted!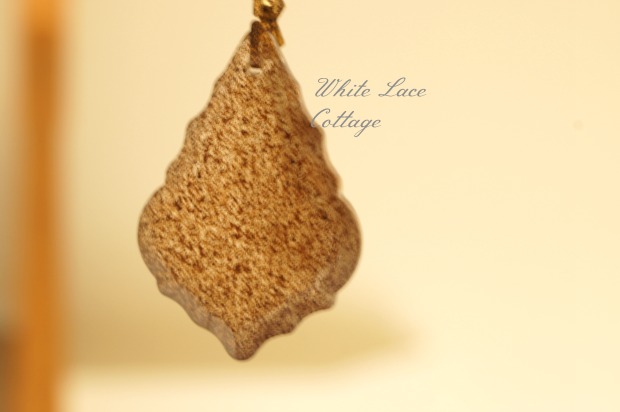 And not in a good way.Isn't that horrible!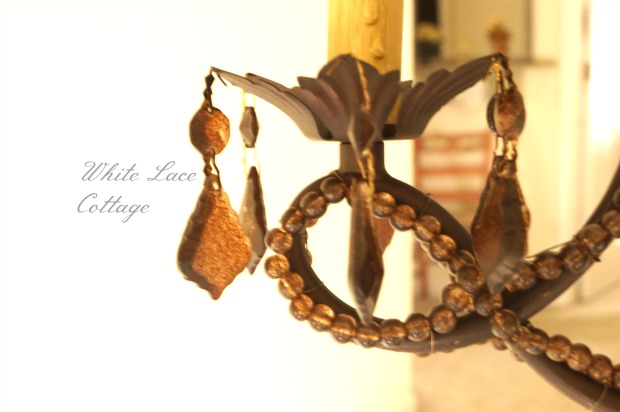 Sorry the photos are a bit blurry these were taken while I was on a ladder.
We had an electrician come to hang these.So the changes were made right after they were hung.
I don't  mind those beads being painted as you cannot see from a distance.
But those glass prisms had to be fixed.
I tried just cleaning them with vinegar hoping they were not painted well.But the paint did not come off.
Then I decided to try pure acetone.I had some on hand.I took a jar that will never be used for consumption and soaked these.
And the paint came right off.
This took hours to do as there are lots of glass prisms.But it was so worth it!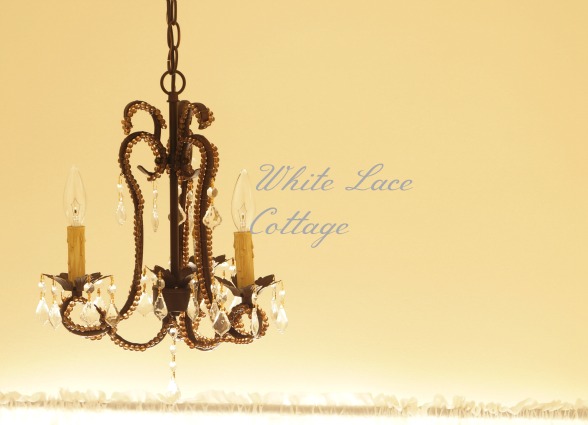 So if you come across a glass prism chandelier don't pass it up because of the paint.You can change the way it looks.It may take a bit of elbow grease.I bought two of these at Menards for 62.00 each which I think is a great price for adding a bit of sparkle to your home.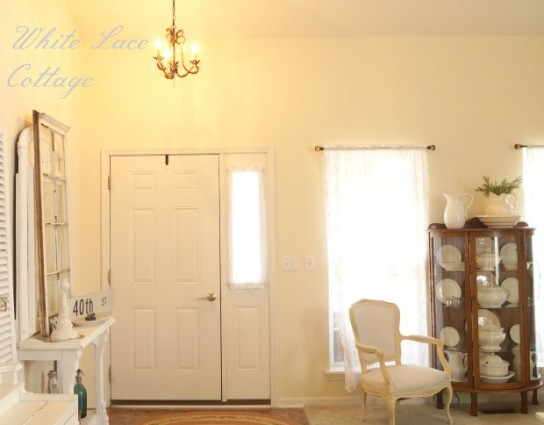 That's one over my front door and the other is hung in our landing.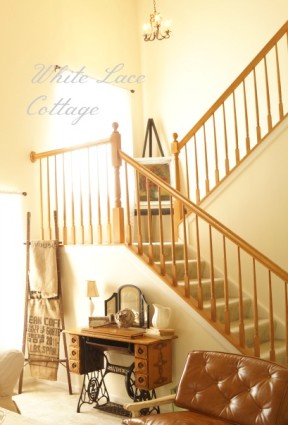 These were hard shots this room get's in lots of light.
I am thrilled with the results.
More changes going on around here.Things just need to be freshened up every so often.My laundry room is just about ready to reveal and I am changing up my creative space.

Joining: