I have been working on things  for the Vintage Market show.
As you know I am a bit eclectic with my taste .
I am planning on bringing  a variety of pieces including small furniture and vintage finds.
This was just an old piece of barn wood.
The patina on this piece was perfect for a vintage sign transformation.
I did a coat of Annie Sloan Louis blue and a thin wash of old white.
I sanded it down a bit and then traced letters using a font from word to this board.
The first thing that came to my head was hillside dairy farm with that date.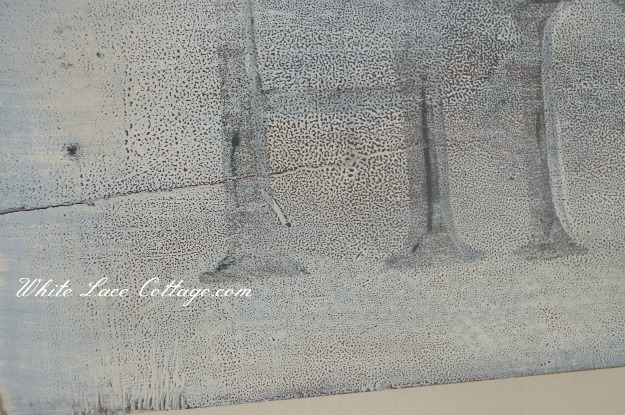 I really love this old finish don't you?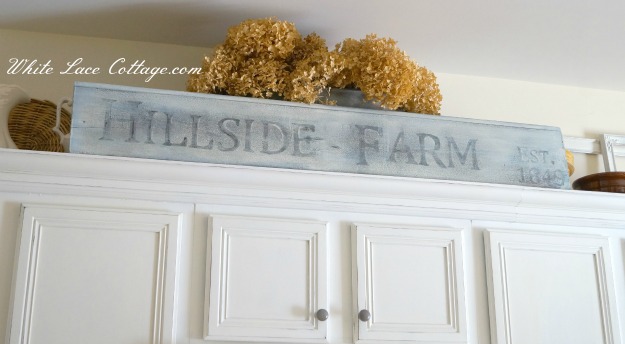 I took a photo here with it above my cabinets.
This is one of those pieces I hate to part with.
This will be available at the Vintage Market.
I will be sharing more as I prepare for the market!

Don't miss a thing.Subscribe and receive the latest posts in your email!
Subscribe to White Lace Cottage
Joining: