One of my favorite decorating books is Rachel Ashwell's  Treasure hunting and decorating.
Even though my taste has changed some since I first read this there are elements of this book that I still love.
I remember reading this for the first time many years ago and admiring her sharing that she uses her pretty dishes and napkins everyday.
Oh my using pretty linens and dishes every day?Why had I not thought of this!Well ever since reading that I do just that!
I use my napkins for our everyday meals.
I don't use my pretty dishes everyday.Since they are vintage I was concerned about  lead.But I do use them.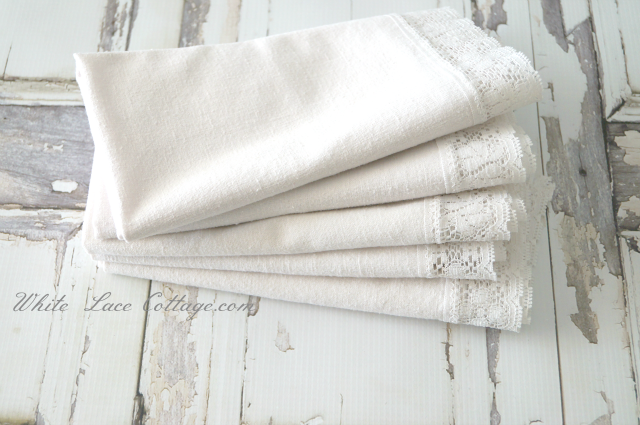 Do I worry about stains? No I don't. We use these pretty white linen napkins even when we eat pizza.
And spaghetti!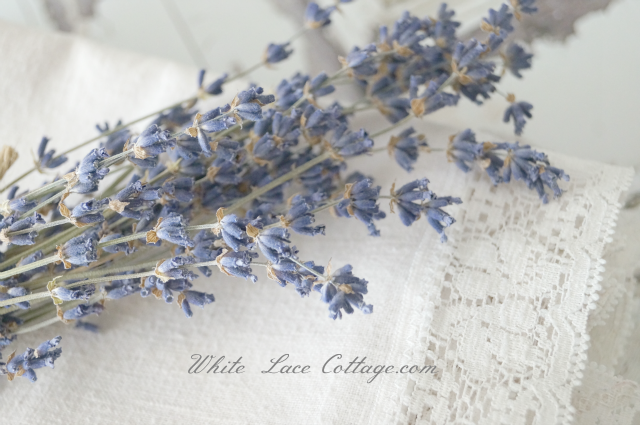 So much nicer than using paper napkins don't you think?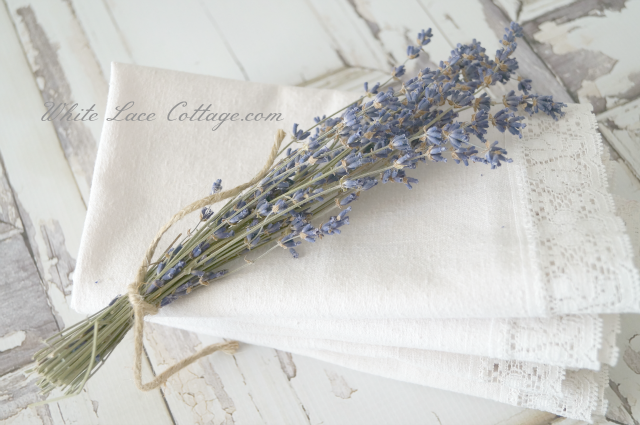 And so much better for the environment too! I have many that I love to use.
I pick them up whenever I see them at thrift or antique shops.
Do you like to use linen napkins and pretty dishes?Or do you save yours for special occasions?
I hope I convinced you to use them everyday.
Joining:
The Farmhouse Porch Cowgirl up