As I just shared with you we use linen napkins for everyday use.I thought I would share another of my favorite sets.These are not old but I fell in love with this pattern.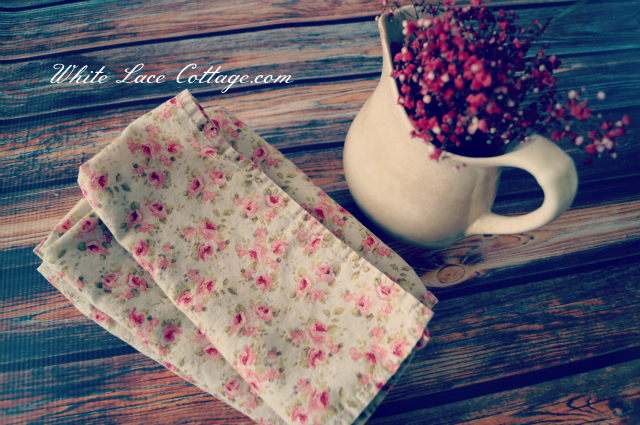 I just adore the rose pattern on these napkins.
Again we use these every day!
And I don't iron who has time for that?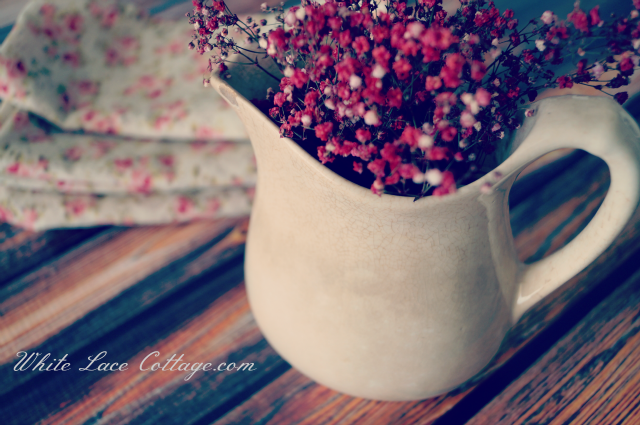 One of my favorite mini vintage crazed ironstone pitchers.I do love white ironstone.But I also love finding pieces that are stained ,crazed and cracked showing there true age.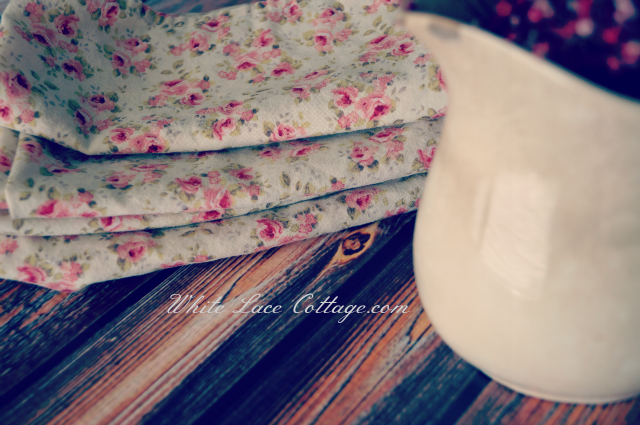 Aren't these pretty! I am so happy to hear many of you also enjoy using your pretty things.That is what they are meant for so enjoy them.
Today my daughter is off of school.We are sitting by the fire and crafting.I will share with you tomorrow what we are working on today.I will give you a hint.It has to do with Valentines day.