I have been experimenting with different looks and techniques as I have been getting ready for the vintage market.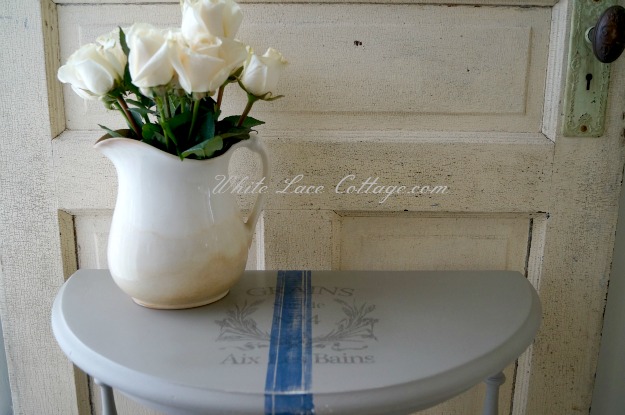 I don't like doing the same thing on every piece.
Each one is different and unique.
I just do what strikes my fancy.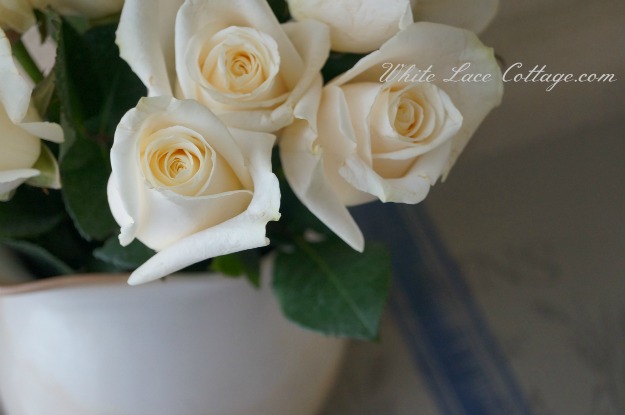 I decided to do a French grain sack table.
This technique is nothing new I have seen it before but never tried it myself.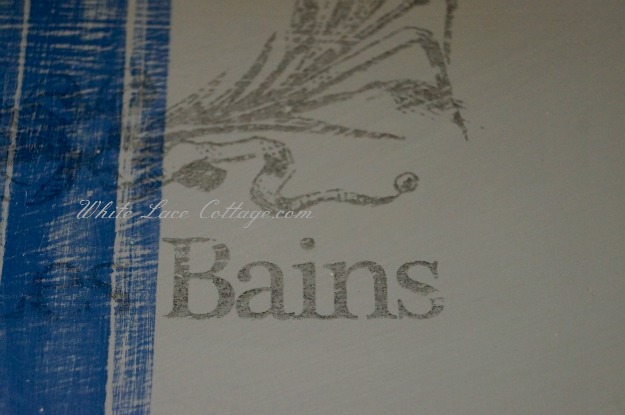 I  painted the table with  Annie Sloan French linen.
A stripe was added using TAPE  and  deco art paint in uniform blue.
No ruler was used to make sure the tape was straight  I  just eyeballed it
I did not want it to look perfect.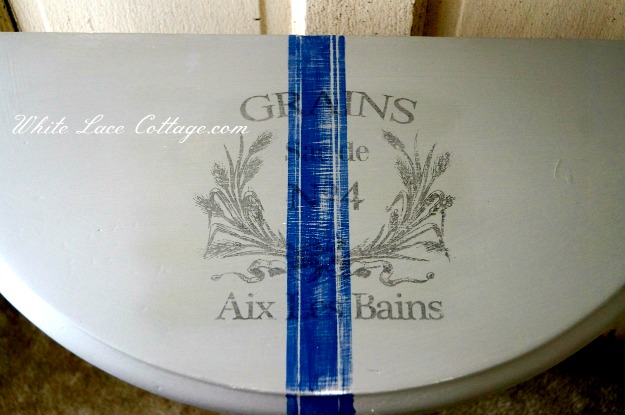 I added a French graphic from the graphic fairy using the citra solv technique.
Before waxing it I sprayed a clear sealer to prevent the graphic from smearing off.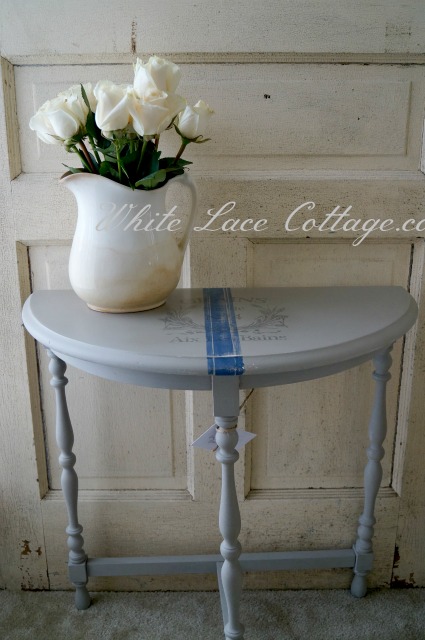 Okay this is one of those pieces I hate to part with.
But I must this will be going to the vintage market.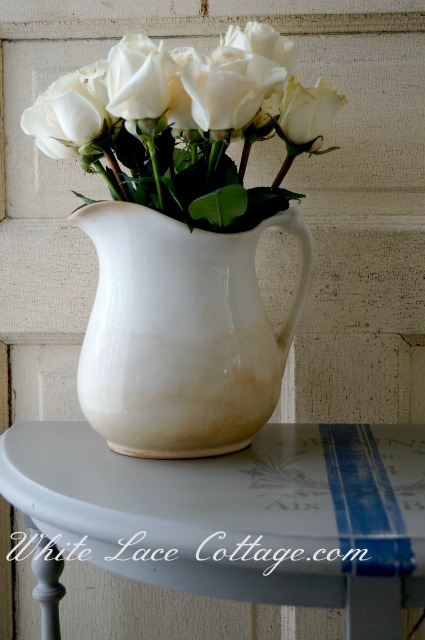 I have to give a shout out to Bre at Rooms for rent for sharing my feature from Blogger Homes !
Thank you so much!

Don't miss a post
Subscribe to White Lace Cottage
Joining: