I have been spending much of my time getting ready for the Vintage Market .
My creative space aka studio looks like a tornado hit it.
And no I won't be sharing any photos.
I will be sharing some of my finished pieces soon.
But today I thought I would share my cloche in my dining room.
First let me say I cannot believe Easter is three weeks away.
Normally I host Easter dinner but this year with the market I have no time to prepare for a dinner.
I still want to honor Easter.
Even though I don't have lots of Easter decor I prefer to keep it neutral for spring.
I wanted to share this.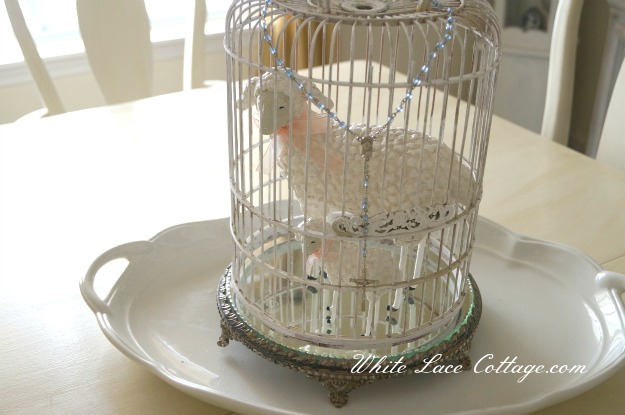 I decided to use that same birdcage I had on my mantle for my dining room table.
Those sweet little lambs are finds I bought many years ago.
I added that pretty rosary too!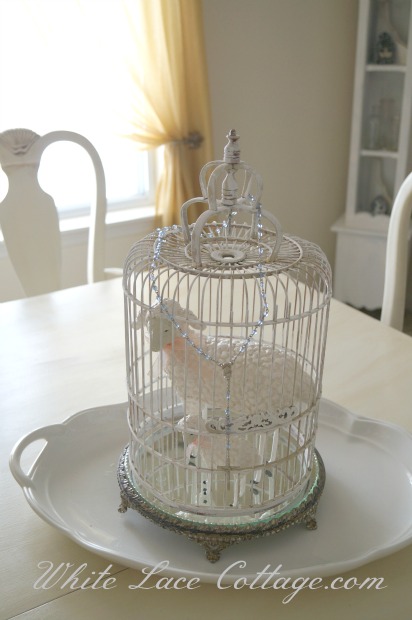 Simple birdcage cloche on top of this mirror set in this huge white platter.
Very simple but reminds me that Jesus is the lamb of God.

Don't miss a post
Subscribe to White Lace Cottage