NATURAL GLOWY MAKEUP NO FOUNDATION
One thing I've strived for is to be able to get a natural glowy makeup look with no foundation. When I was younger and a makeup artist would apply makeup this way I hated it. I felt like why wear makeup if I can't see it. But now I get the natural glowy no makeup look. I've been taking better care of my skin when I turned 48 and ingredients matter. I'm at the point that I don't need to cover up my skin because at the age of 53 (almost 54) my skin in my opinion looks pretty good considering I've never had any work or procedures done. So how do I get a natural glowy no makeup look? (this post contains affiliate links. Please see disclosure policy)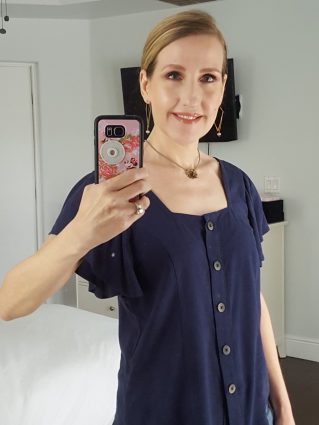 HOW TO GET A GLOW
First I apply a moisturizer. I always use one as part of my morning skincare routine under my sunscreen. But before I start my makeup I always add just a little more. My go too lately has been from Charlotte Tilbury and it's her MAGIC CREAM. I use very little on my face. This is what will give you that glow.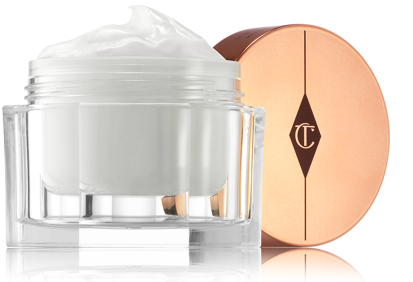 Then I use a concealer under my eyes to cover my discoloration. The one that works the best for my aging eyes is from Lancome Effecernes. Another that works well and also color corrects is from Anastasia. But the pencil concealer I would only recommend for under the eyes. It doesn't work as well to spot conceal on my face. Make sure to only apply it where you need to and blend it well.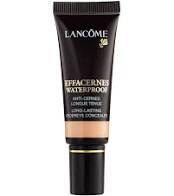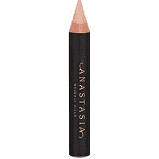 I take that Lancome concealer and I spot conceal areas on my face that my skin tone needs to be evened out. I have a slight bit of redness from my rosacea. I make sure to blend this out well.
Next I'll take my Chanel Bronzer and apply it to my cheek area and my temples.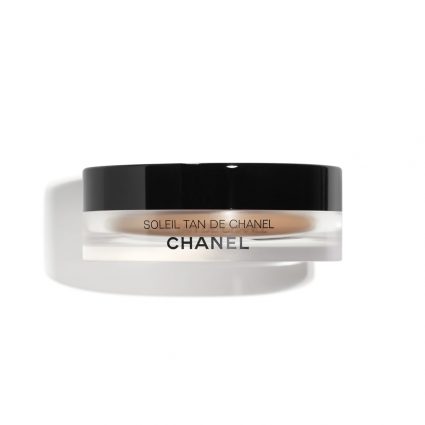 Since I want to keep a glowy makeup look I will use my favorite liquid blush from Daniel Sandler.

And to create a beautiful glow on my upper cheeks I'll apply a little Charlotte Tilbury highlighter. This stuff is magical!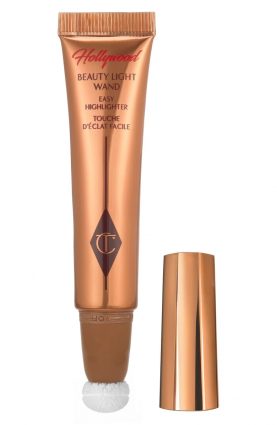 This is super easy to achieve and I've shared a step by step tutorial on my channel that you can watch HERE.