DOES GOOD SKINCARE REALLY MAKE A DIFFERENCE?
I'm 54 and I don't have botox or fillers. I've only used skincare. But does good skincare really make a difference? Let's discuss this. I recently shared a video on my thoughts on the new JLO skincare line. One of the things I discussed was the fact that she's claiming that she's never had any work done and the reason she looks the way she does is because of her skincare routine only. I don't agree with what she's saying and here's why.
PICTURES DON'T LIE
If you look at photos of JLO you'll see that she has had work done. And when I say work I mean plastic surgery, fillers and botox. I can't share any photos to prove this because don't own those photos. But you can google search it to see it. So one wonders does good skincare really make a difference?
There is no shame at all with having work done. I think she looks amazing but it's not just from her skincare or her good genes as she stating. She's just trying to sell skincare. I just wish she would be honest about it. Because like JLO I also have good genes but I've never had any procedures.
My skin looks the way it does from diet, genes and good skincare. But my face will change the older I get. And you'll see it because skincare alone will only do so much. By the way I don't use filters. I feel that that creates unrealistic and unachievable goals. My skin is not perfect but I think it looks pretty darn good for someone my age without having procedures.
(This post contains affiliate links. See disclosure policy)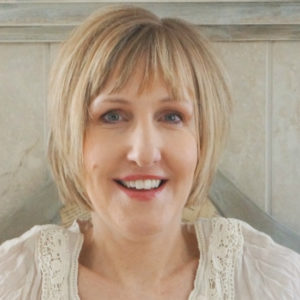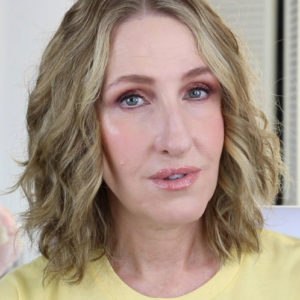 AGE 46                                                                                              AGE 54
WHAT I DO TO STAY LOOKING YOUTHFUL
As I said I'm blessed with good genes but if you're still wondering does good skincare really make a difference the answer is yes and no. Yes there are things you can do to prevent premature aging. But you can't lift your face or erase lines with skincare alone, but it does help. Here's a few things that I think are the most important steps in skincare are as follows.
COLLAGEN-We lose this as we age and our skin starts to sag. Taking collagen supplements such as VITAL PROTEINS will help put elasticity back into your skin. Using a cream wilth collagen will do the same. I use both supplements and a cream to get the full benefits.
RETINOL-Using a retinol will also help with elasticity in your skin as it will also build collagen. My current favorite is from Truth Treatments.
VITAMIN C SERUM-A vitamin c serum will also help build collagen in your skin. Again my favorite c serum is from Truth Treatments. Use code ANNE20 for 20% off your order only on Freeze Beauty.
All those listed above are the best you can use on your skin. Something else that's super important is to always wear a sunscreen. Sun exposure can break down collagen production so always wear a sunscreen, re-apply, wear sunglasses and a big hat as well. You can also purchase clothing with an UV protection.
Make sure to SUBSCRIBE to my YouTube channel . I share new videos every week. Also check out my skincare PLAYLIST for more.