NEW CHARLOTTE TILBURY AIRBRUSH FLAWLESS FOUNDATION REVIEW
I've been along time fan of Charlotte Tilbury. I absolutely love her lip cheats, lipsticks, Hollywood flawless filter, and my Holy Grail powder her pressed airbrushed flawless filter. So when I heard about the new Charlotte Tilbury airbrushed flawless foundation I new that I had to try it! (This post contains affiliate links.Please see disclosure policy).
The claims about this Charlotte Tilbury airbrushed flawless foundation are that this is a pore-less looking, stay all day, weightless, full coverage formula. This is a matte foundation that's supposed to boost hydration by up to 216%. It also says that it's sweat proof, humidity proof, water proof and water resistant.
Before I start sharing how I wore this let me just state that I don't wear a primer under my makeup. I do wear a sunscreen and a moisturizer but I don't wear anything that's labeled as a primer. And I believe no one should have to purchase specific primers with every foundation they have. It's either going to work on your skin or not.
I first applied a full pump of Charlotte Tilbury airbrush flawless foundation on my face using a makeup brush. It felt very heavy but seemed to blend in well to my skin. I set this with a setting powder because I do have oil/dry combo skin. I had this on for a full day in the heat and humidity of Florida. After several hours on my face it looked horrible. It started to crack and wear off in many areas of my face. Thinking that I put too much on I decided that the next time I applied it I would only use half a pump for my entire face.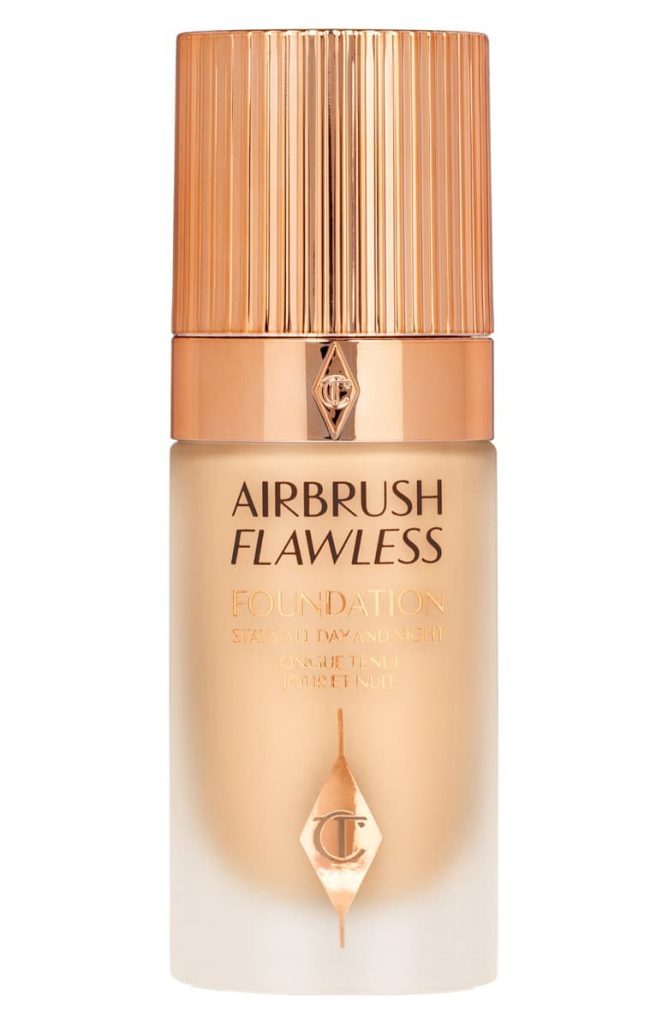 Using only a half a pump I applied this to my face but this time instead of a brush I used a damp beauty blender. I pressed the foundation into my skin. I again set this with a powder. Went out into the heat and humidity once again and after only a few hours my foundation was separating and cracking on my face.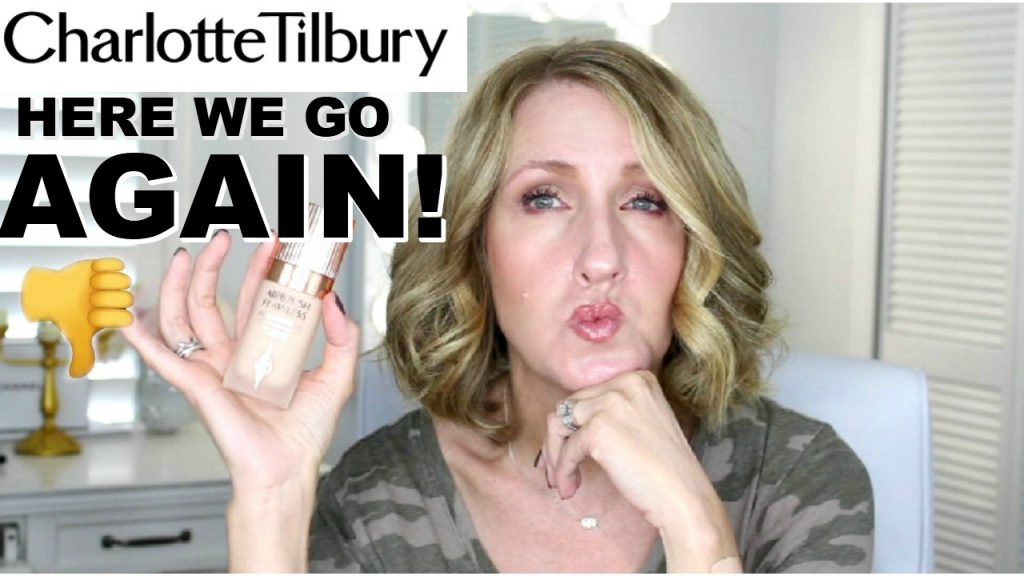 This foundation also accentuated any imperfections I had on my face including lines and wrinkles and highlighted imperfections I didn't realize that I had. I'm not sure who they tested this foundation on but I don't think it was a mature women. I don't know who this would be good for. Maybe someone with normal skin.
I'm so disappointed in this foundation because as I said I enjoy many of Charlotte's products. This was a total miss for me. If you'd like to see a more in depth review and a close up of my skin please watch the video below and make sure you subscribe!