Crystal Chandelier Ideas For Under $200
I've had many people ask me why I decided to add a crystal chandelier to my kitchen. Well, actually I have three of them. My question is why would you even ask that question. Well, all kidding aside, I've always loved the sparkle of chandeliers. Adding these crystal chandeliers to my kitchen really changed the look and made it a little more elegant.
(This post contains affiliate links, please see disclosure policy)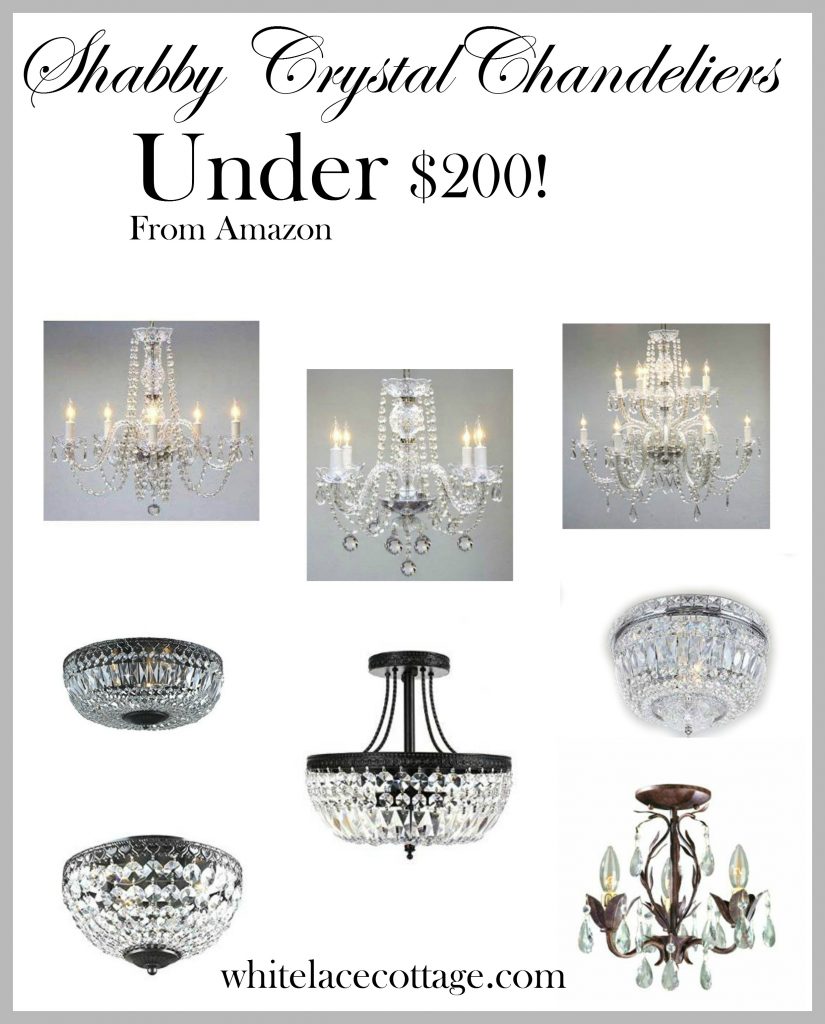 You all know that I'm cheap. Spending lots of money on chandeliers wasn't in my budget. So I started doing a search and found three that I absolutely love. The price was right too!
The two larger chandeliers were under $200 and the smaller chandelier above my kitchen sink was under $100! I absolutely love them and I've never regretted adding these in my kitchen. I don't find them to get any dirtier than any other light fixture I've had in a kitchen. And they're really easy to wipe clean.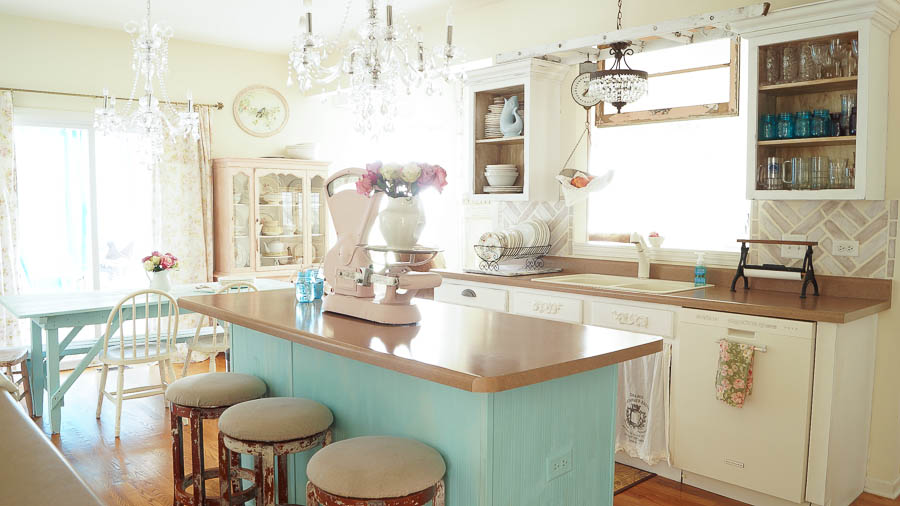 In fact, I think these are much easier to keep clean. When I had clear glass dome lights in my kitchen, I could see ever flick of dust and every smear of the cloth it was cleaned with. These are always sparkling clean. And I clean them the old fashioned way, I use vinegar mixed with water, along with a cotton towel.

Each crystal chandelier was purchased from Menards. They no longer carry these. But today I wanted to show you that you can still find similar chandeliers to the ones I have in my kitchen. I'll share each one with a price and a link for you to check out.
This gorgeous chandelier is $199.75 it's very similar to what I have in my kitchen. And it's covered in crystals. The price is amazing on this !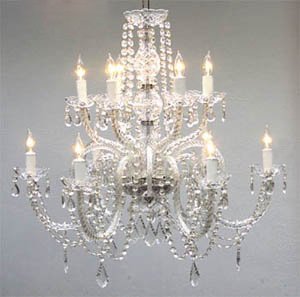 This chandelier is petite compared to the chandelier above. But it could still work in a kitchen depending on where you'd like to place it. I think it's too small to place above a table, but perhaps it would work over a kitchen sink. It's 100% crystal and it's $88.00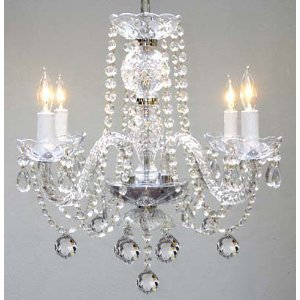 This crystal chandelier says that it's a plug in, but you can still use it as a hanging chandelier by cutting the wires. An electrician should be able to install it for you. The price is $172.24 which is amazing!!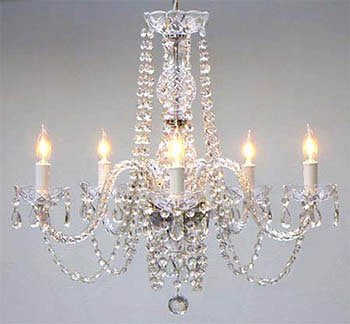 If these aren't your thing, here are a few others that can work in a kitchen, or any room of your home.
Bijoux Collection 3-Light Semi-Flush Convertible Chandelier, Weathered Bronze This would work great above a sink or in a hallway. The price on this crystal chandelier, $105.19.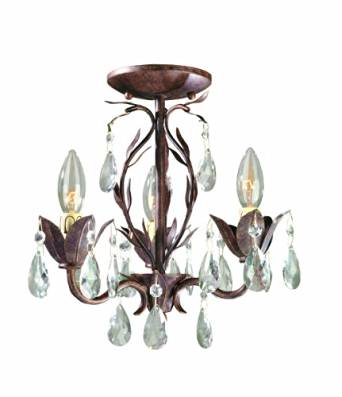 Jojospring Jessica Crystal Basket 3-light Flush Mount Chandelier
This is similar to the one I have in my kitchen, although it's not handing from a chain as mine is. It's still very similar in style. The price on this crystal chandelier $83.00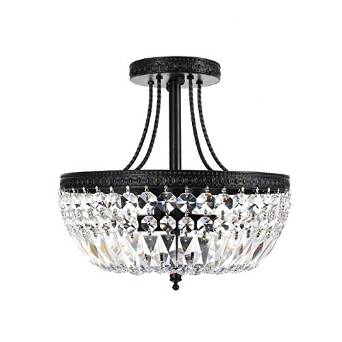 Jojospring Elisa Crystal Basket Mount Chandelier
Gorgeous ceiling mount chandelier. This would work great in a hallway or above a kitchen sink.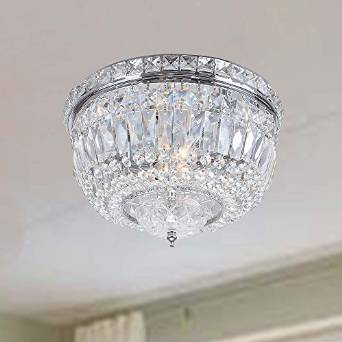 Jojospring Emilia 14-inch Crystal Flush Mount Chandelier
I'm planning on ordering a few of these to replace what I have in my bedroom and our hallway. The price on this crystal chandelier $106.00.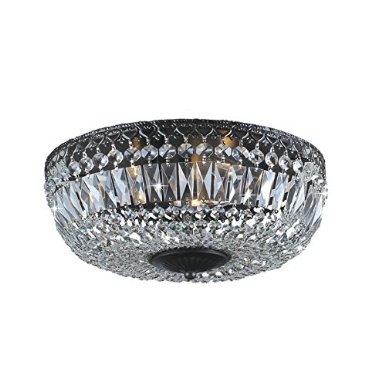 Antique Bronze Rita Crystal Flush Mount Chandelier
Beautiful petite crystal chandelier perfect for a hallway. The price $ 130.00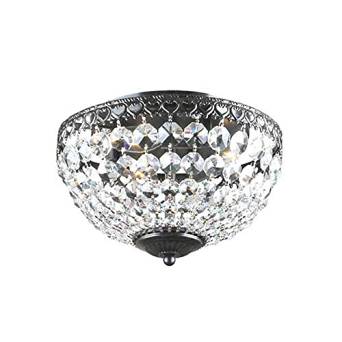 As you can see, you can find beautiful chandeliers for a very affordable price. I bought three chandeliers for my kitchen and the grand total was just under $500.00 If you love shabby or cottage style, these are perfect for your home. The hanging chandeliers are perfect in a kitchen or dining room.
Do you like decorating with chandeliers? Let me know in the comments.