I changed things around in my dining room  for my latest find.
And I added a sweet vintage veil I found yesterday to my vintage dress form.
Actually I found a vintage wedding dress  and a veil.
I have no idea what I will do with a vintage wedding dress but it's so pretty and the price was right.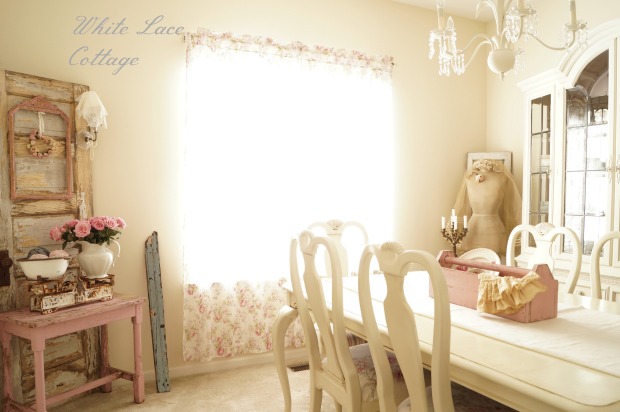 The veil is tattered and torn  and has darkened with age.
It has that tea stained look that we all like to achieve but it happened naturally due to it's age.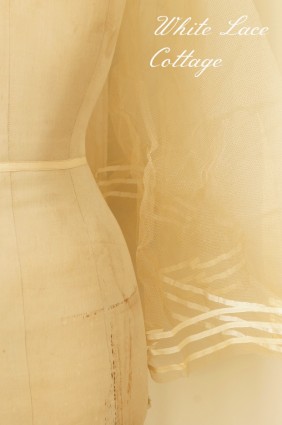 Love the beautiful flowers on this veil too.
So dainty and delicate.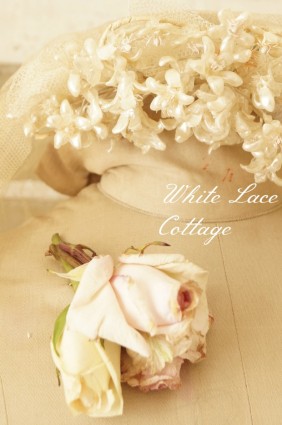 The white flowers on the veil are not fabric flowers but some sort of soft plastic.
I am drying those roses, they are pinned on with a vintage pearl pin.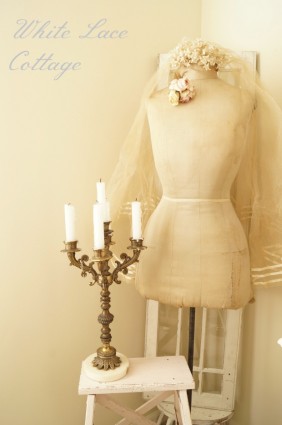 I found that candelabra a few months ago,love this sweet corner vignette.
Sort of has a Jeanne d' Arc look to it.
Yes my style is very eclectic,which is why anytime someone asks me what my style is I always have a hard time describing it,and my answer always changes.
I collect so many different things,shabby,farmhouse,French.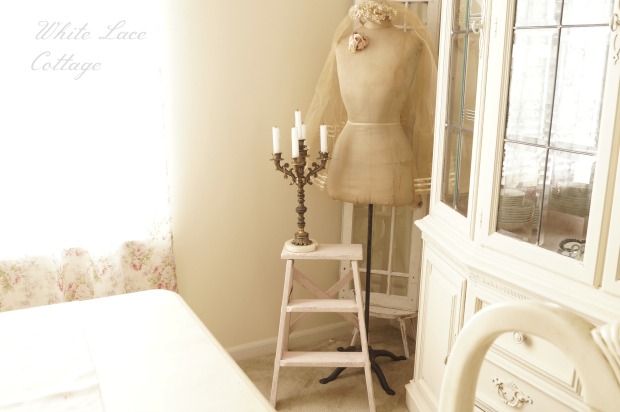 But I think it's MY look,at least that is what my friends tell me.
When they are out and see something they know I will like they say "That looks so White Lace Cottage".
Love the wonderful scent and look of these gorgeous pink roses.