How To Choose The Right White Paint Color
One of the most asked paint questions I get is how do you choose the right white paint color for a room.  Since my home is white I think that's why I'm asked about the color white and not green or grey or blue. I've had some people comment that white is a cold and sterile color. That couldn't be more wrong. Some white paint colors have cool tones and others have warmer tones. A bright white color with cool tone can come off as being cold but it depends on how you use it in your room. Let's talk about warm and cool white.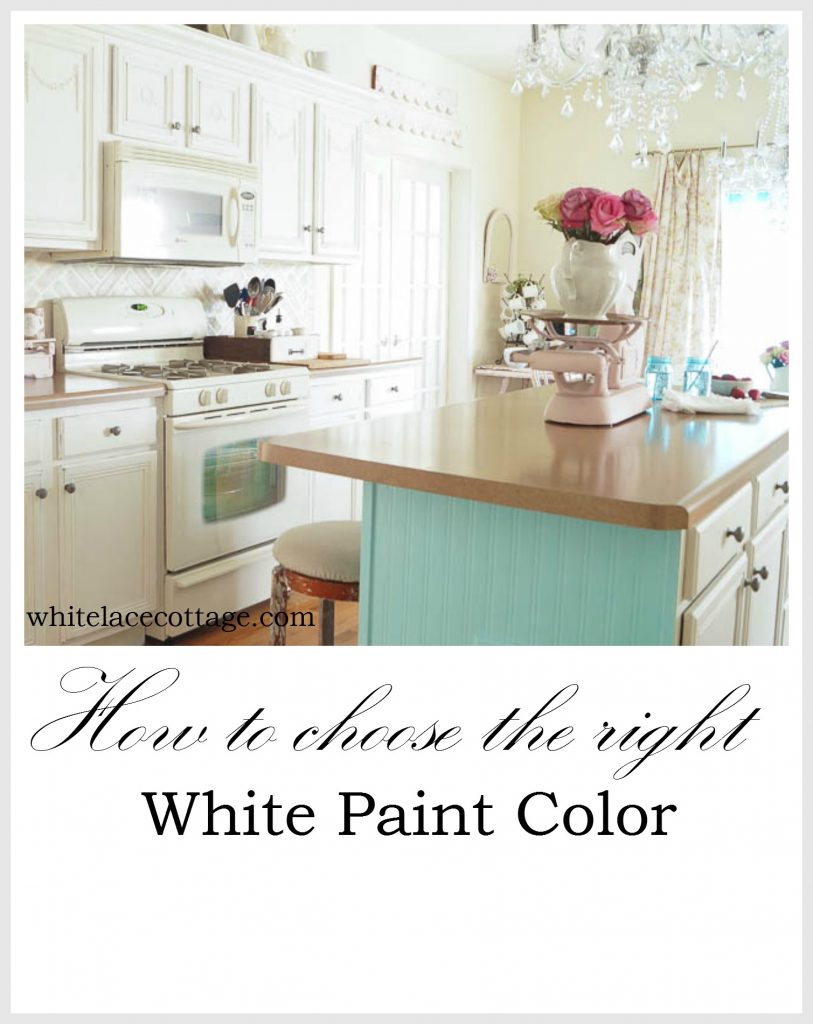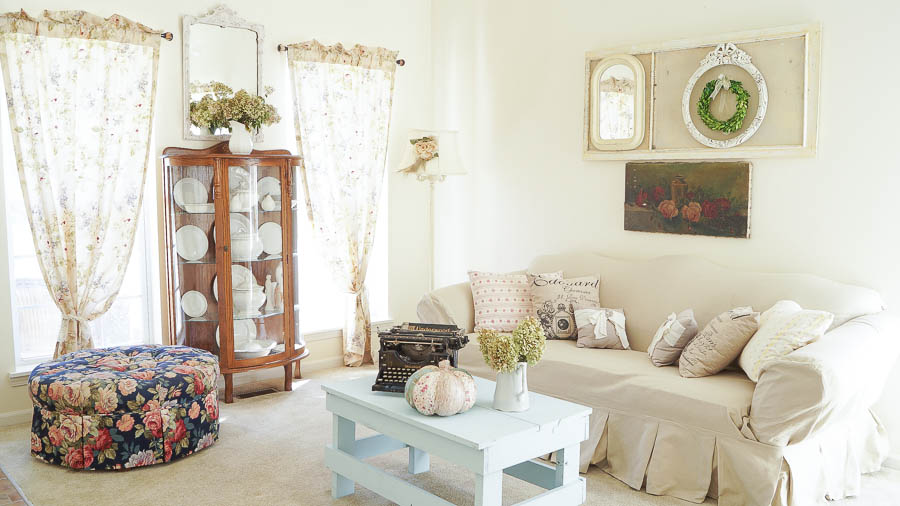 Warm Or Cool White?
When you decide on whether to add warm white walls or cool white walls you need to take a few things into consideration. First, what kind of floors do you have. If you have warm wood floors it's best to stick with a warm wall color. The same applies if you have a warm carpet color. If your wood floors have a cooler tone like a grey stain you with a cooler wall color. Of course this would be the same if your carpet has cool tones.
Even if a paint tone is warm that doesn't mean that you'll want every thing to be the same color white. You do want to use the same tone (warm or cool) but not the same color. My home has white trim along with white doors. If I painted everything the exact same paint color you would never see the details of the trim or doors. Always make sure that you paint your walls a different color than the trim and doors. I know in the photos it looks like my trim and doors are a bright white. But they are both warmer whites that look very bright next to the warmer white paint I have on wall.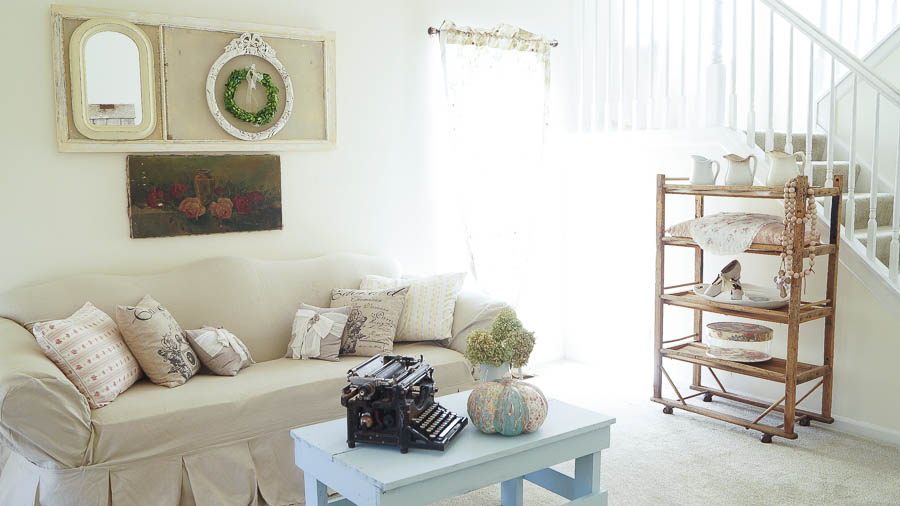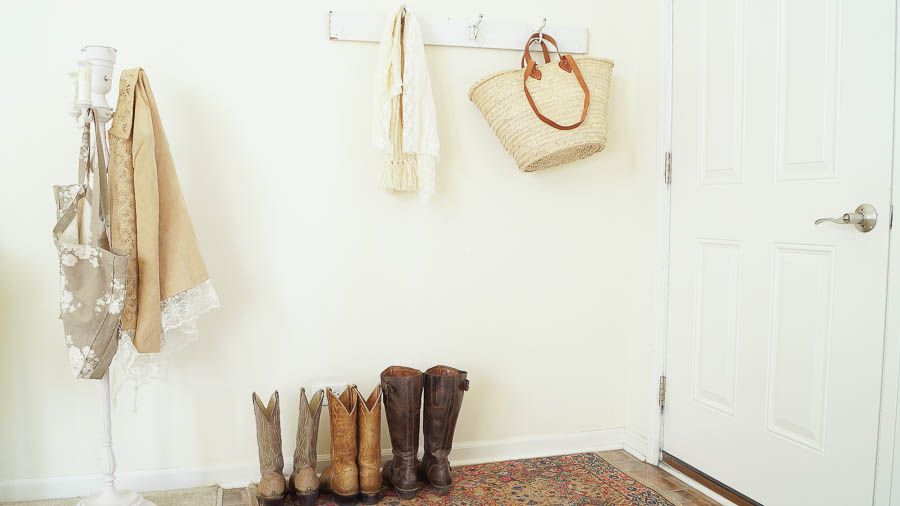 How To Use Warm And Cool Tones Together
Let's talk about the color wheel first. Since I'm a visual person I added my hand drawn color wheel to explain. Pretty fabulous piece of art huh? It probably looks like a two year old drew it. Well it's just a visual. Red, yellow, orange or beige are warm colors. Blue, green and grey are cool colors. When red and blue are mixed together they create a cool purple color. Mix blue and yellow and you will get a warm green. The colors green and purple can be warm or cool depending on how it's mixed. That's how you use colors together. As long as the tone is similar they compliment each other. Some red colors have blue undertones (cool) while others have yellow (warm) undertones.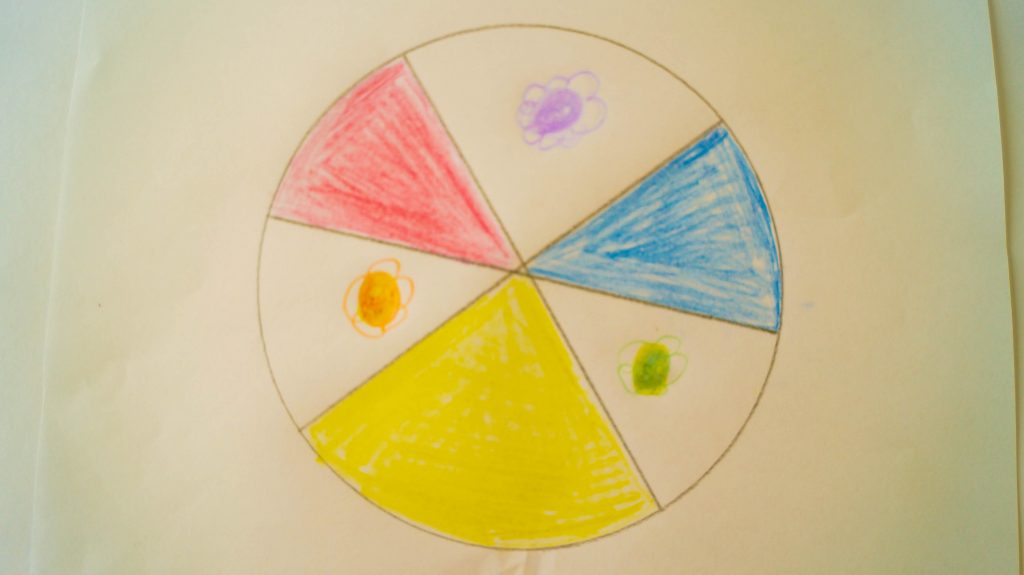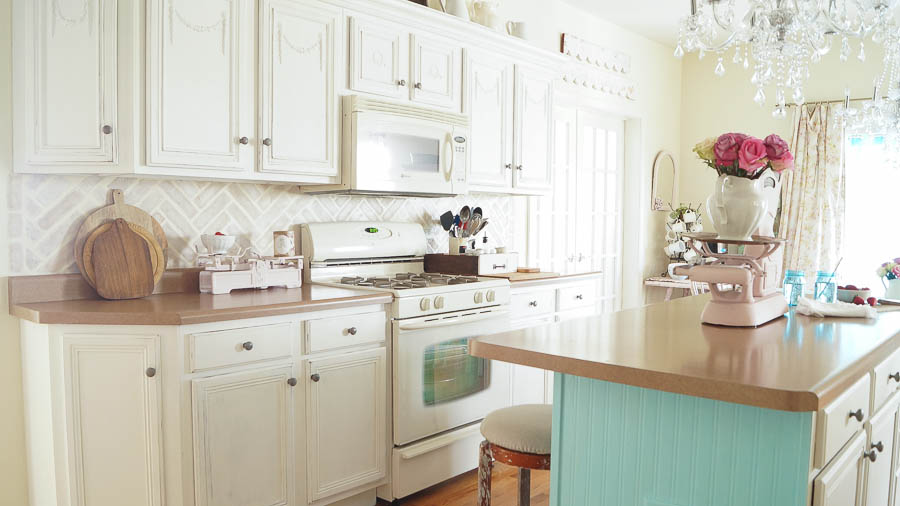 Even though my cabinets are a brighter color they work with my walls as the paint color has a warm undertone. My green paint on my island ( which is no longer green) has a warm yellow undertone that works with my walls. It's all in how you use the colors together that makes it all work. The color grey can also be used in this room as long as it's a warm grey. Just remember when you are choosing a white paint color use one that will compliment your floors and furnishings. If you have lots of warmth in your floors and furnishings use a warm yellow white paint color. But if your home has lots of cool tones in the furnishings and flooring use a cool white paint color.
I hope that this makes sense. It can be confusing when your trying to choose a paint color. The paint companies make it pretty easy to find the cool and warm tones. When you're looking at the paint swatches they will have these organized by cool and warmer tones.
Trying A Paint Color On The Wall First
A small paint chip swatch is a good example of what the color will look like next to a floor a piece of furniture or a kitchen cabinet. But it's still not always the right way to decide. Most paint companies offer small sample jars. If you are unsure I would select a few colors then get those swatch colors mixed up and try it on your wall. Live with it for awhile. Remember that depending on the lighting in your room that color will change. Paint isn't a huge investment, but it is a small one. You don't want to waste your time painting a wall only to hate the outcome.
I hope that this article was helpful to you. If you would like to see tips on how to paint a room without using painters tape read this article How To Paint A Room Without Using Painters Tape.
Save
Save
Save
Save
Save
Save