How To Make A Farmhouse Sign
Four years ago I shared a post about a farmhouse sign that I made.  This was during the early stages of my blog. And I cannot believe that I never shared the tutorial on how to create this sign. What in the world was I thinking not sharing a tutorial? HELLO!
This is an easy way to create a sign or if you wanted to add a font graphic to a piece of furniture, seriously the sky is the limit on this!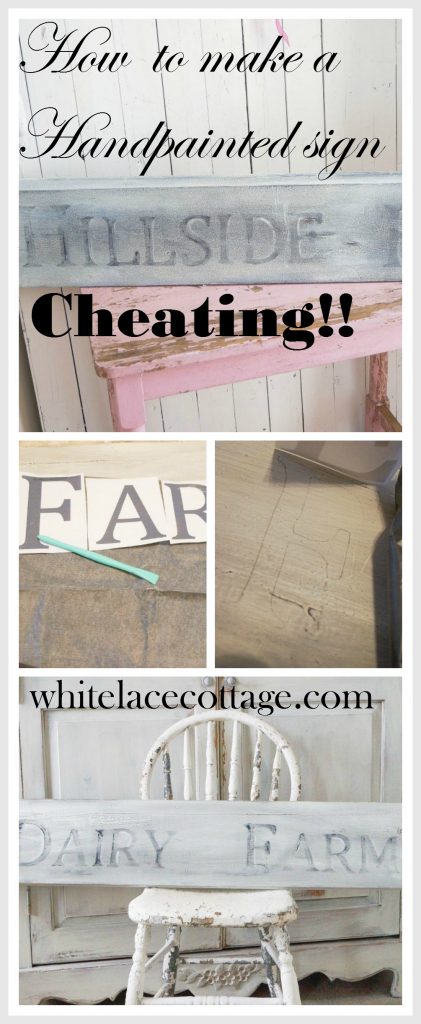 (This post contains affiliate links, see disclosure policy)
Recently I shared how to create this Modern Art you can see that tutorial HERE. It was super easy to do and  was also a cheap way to make art. And you know I'm all about cheap! Yeah, my husband has told me that I'm a cheap date. Anywho……
The piece of wood that I used for my project was just an old scrap of wood. As in a free piece that I found, yeah baby! Hey, if you don't have an old piece of wood no problemo, why not add a fun graphic to the front of a dresser or a headboard or the seat of a chair? I created this around the same time that I created my sign. Again, I never shared this on a blog post. The photo is a little hazy, it's not your eyes, it's my photo.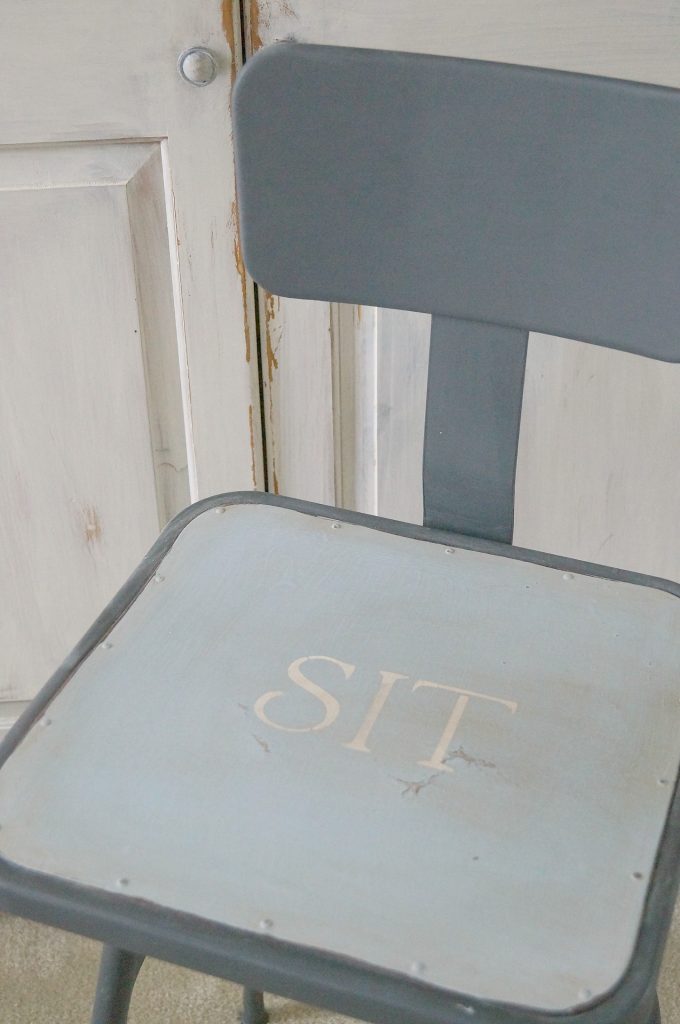 *Tip*
If you wanted to make a vintage sign, but you can't find an old piece of wood you can make one. I'll be sharing a tutorial soon on a couple of methods of adding a natural patina to wood. But let's get back the project.
Supplies Needed For This Project:
Wood or piece of furniture for your transfer
Tracing Paper (white or black depending on the background color of your paint)
Printable (Free for subscribers)
Paint Heirloom Traditions * Use Coupon Code WHITELACE to receive 10% off of your order*
If you're painting on an old piece of wood, a new piece, or even a piece of furniture paint your base coat on your piece first. Once it's completely dry your ready to start your transfer.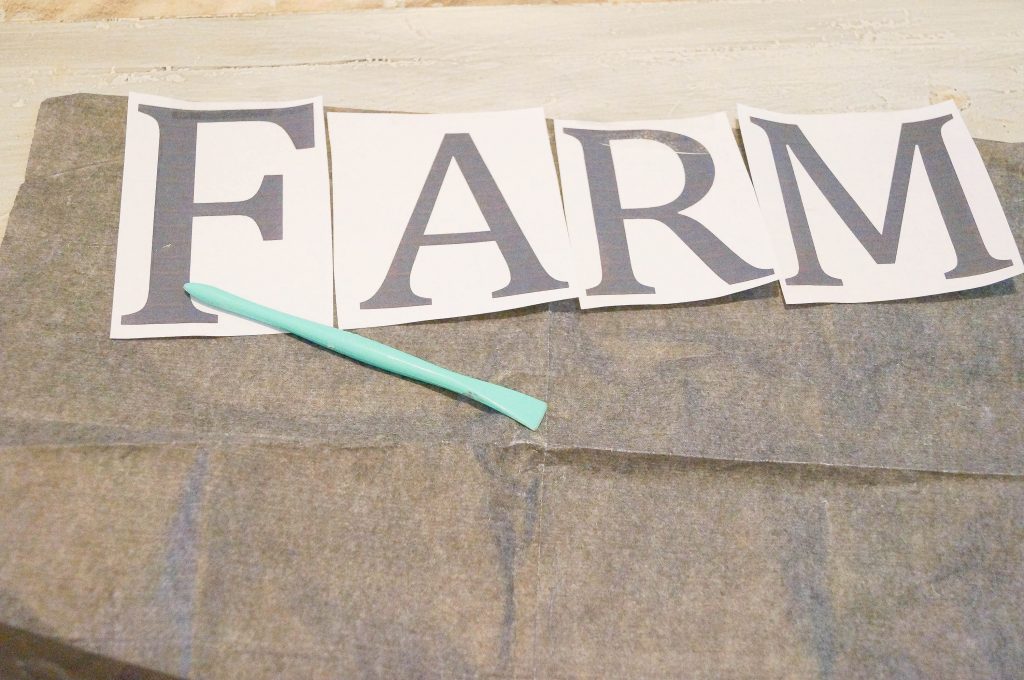 I created my font in word. Decide what size you would like your quote or sign to be. For me it's trial and error, I can tell by looking at a piece how big or small it should be. But sometimes I need to print out a few to get just the right size.
Trim the excess paper off of your printable. Decide where you want your wording to start and end. I try to get mine as centered as I can. Take your printable font and lay in on your piece facing you. The take your tracing paper and carefully slip it under your printable without moving it.
This is where I will check and double check to make sure it's still where I want it to be. If you make a mistake and it looks uneven, don't panic. Tracing paper lines can be erased. If you're not happy with the way you traced you can start over again.
I personally don't like things perfect, so it it looks a little wonky I embrace it because I'm usually going for an aged look. Now, start tracing your letters. As you're working take a peek to see if your pressing hard enough.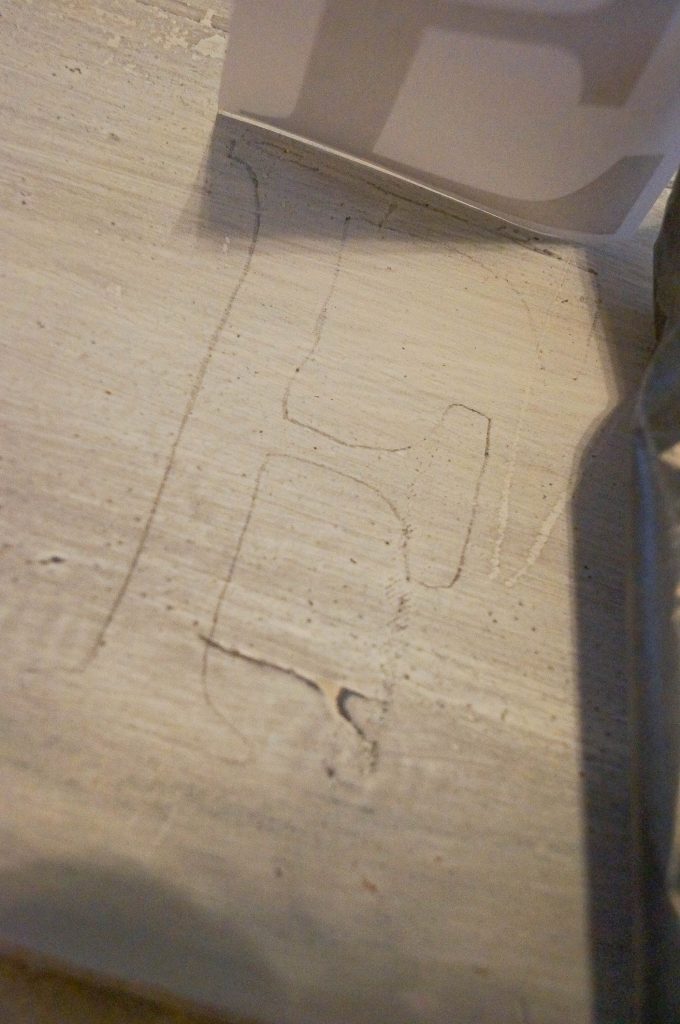 When you're finished tracing the letters start painting  them in. I used a black paint for all of my letters. To give it more dimension I used a liner paint brush and lightened the edges of my letters using white paint. You can also darken edges creating a shadow.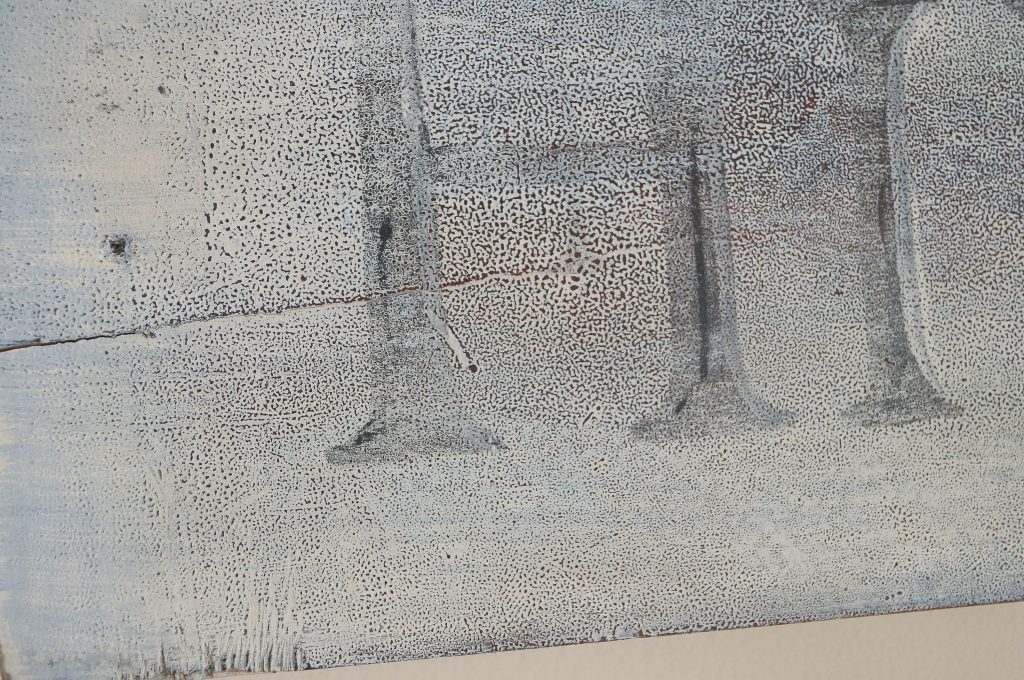 Since I wanted my sign to really look old, I wanted my words to look faded and worn out. So, I took a sanding block in medium and started sanding it down. Do this until you're happy with the look. After cleaning the dust off I applied a coat of clear soft furniture wax. It gives it a nice hand buffed look and it brought out more of the imperfections in my wood.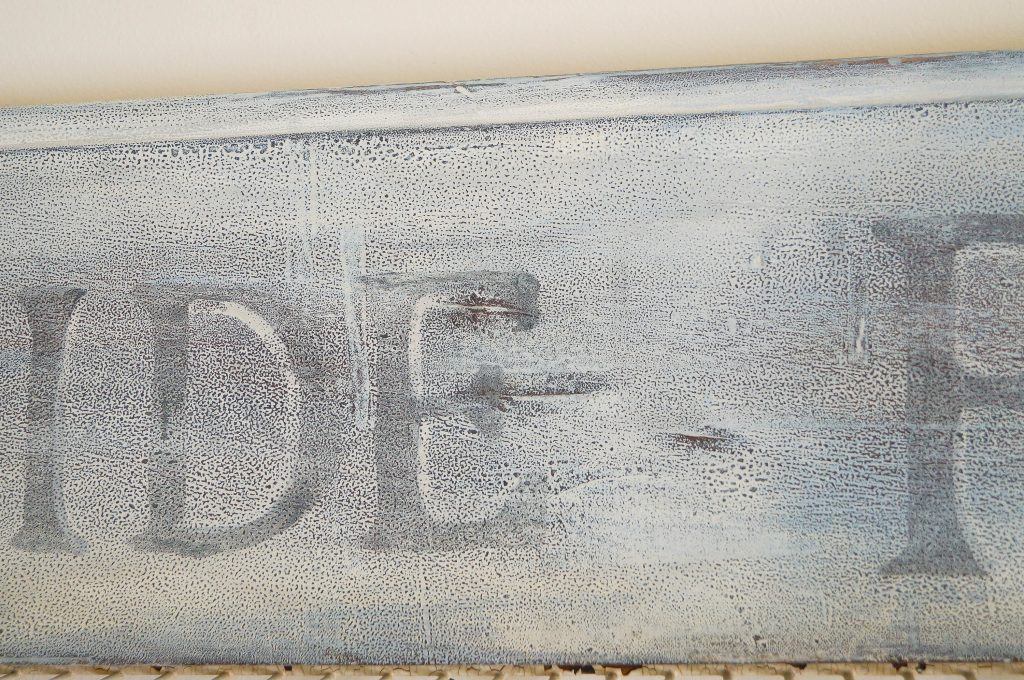 And here's my finished signs. As I said this was done several years ago, and here's a little peek at what my house used to look like.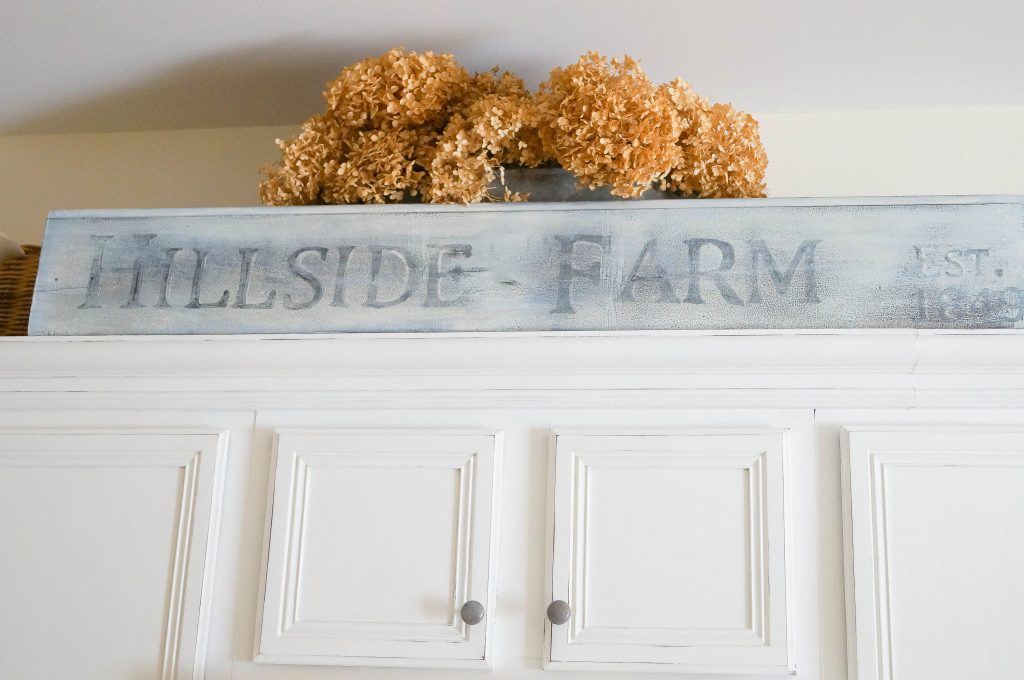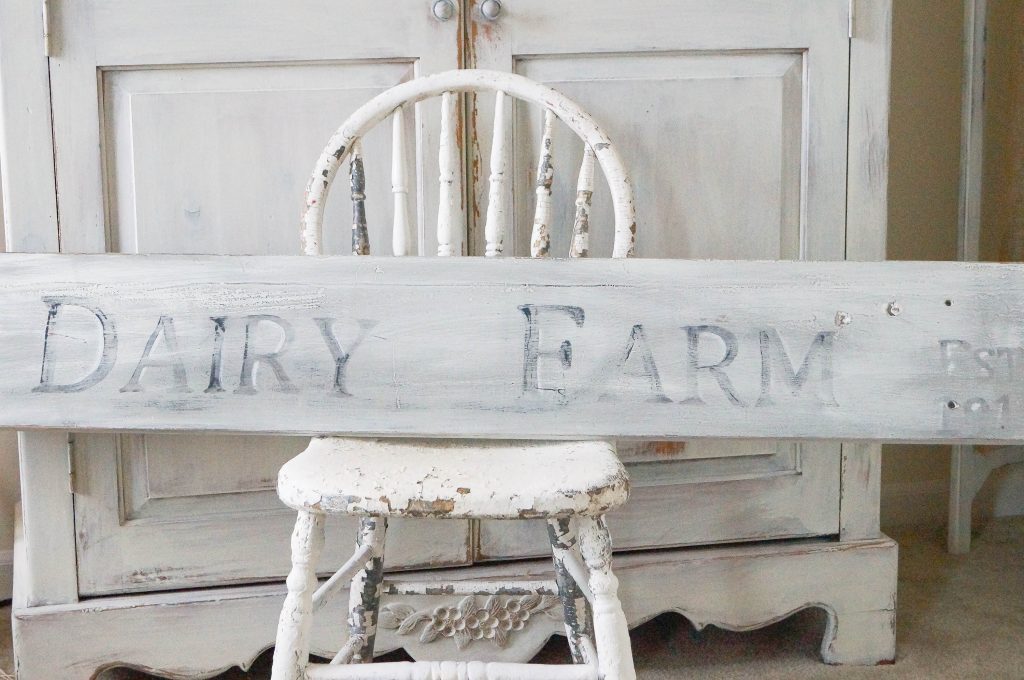 I created two fonts so if you are signed up to receive my newsletter you'll be getting both of these PDF printables. I'm also including a few extra printable quotes for my subscribers too as a thank you for subscribing.
Are you ready to make a sign? If you have any questions on this tutorial or any other tutorials please leave me a comment below 🙂
Save