You are going to love this very simple five minute craft.
Yes you non-crafters this is for you!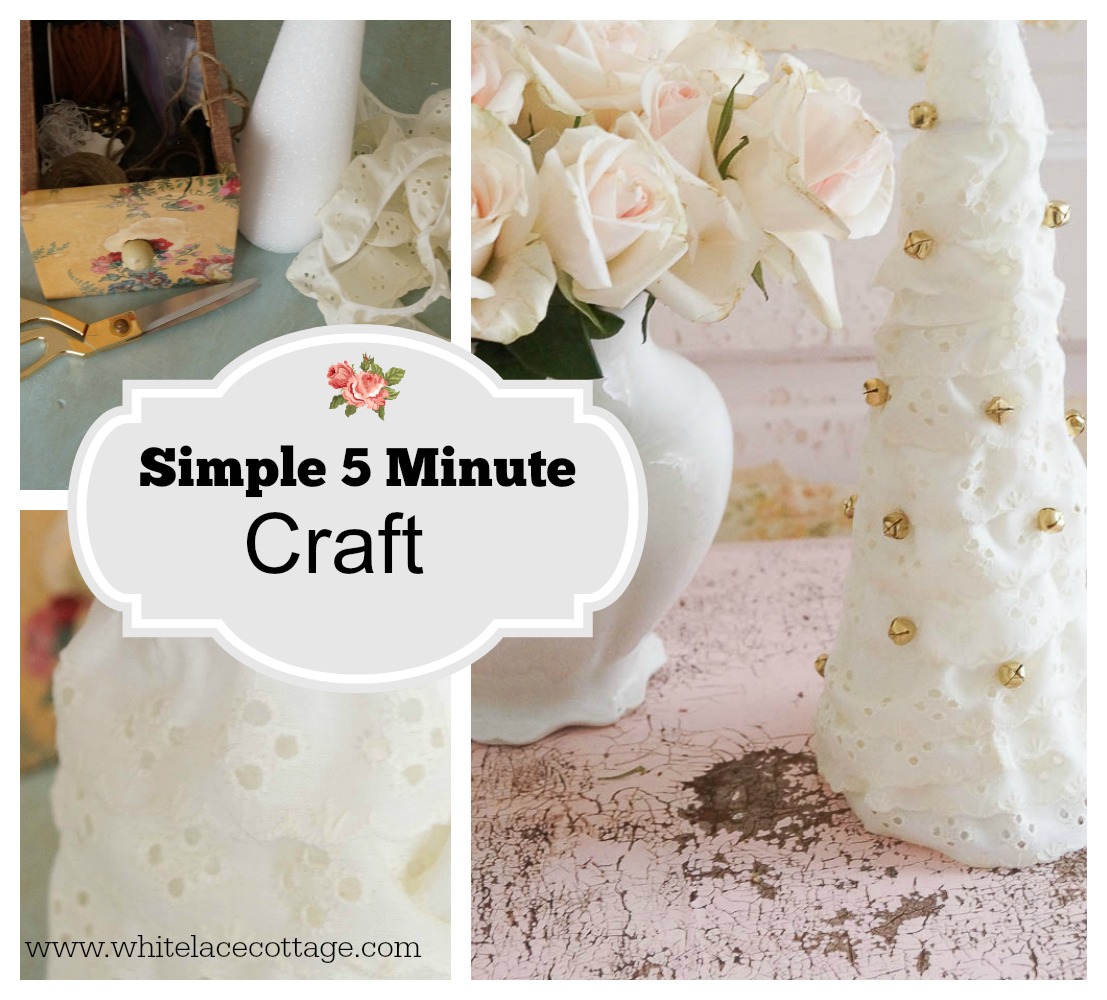 There are so many variations to this project and I will share those ideas at the end of this post.
So you want to make a gift for someone, or you are looking for something new this year for your Christmas decor.
Well I have a very simple 5 minute craft.
Not only is is very simple to do, it's also very cheap to make.
Supplies needed:
Floracraft styrofoam cone- white.
Lace trim
Bells
Glue gun
Make sure that you have enough lace trim for your project before starting.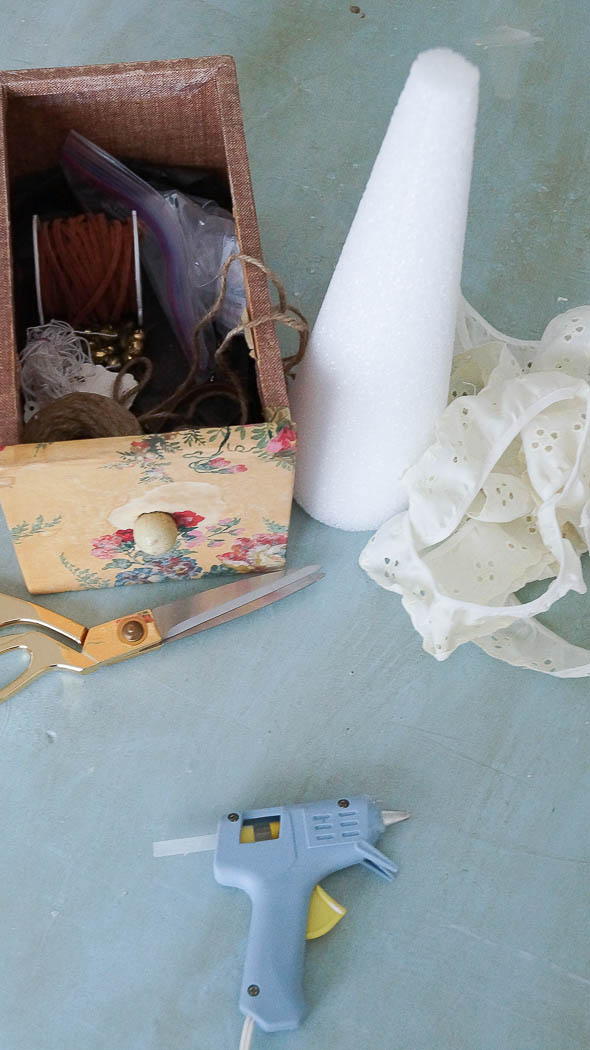 I'm using what I already had, and I think I may have used a yard?
Start on the bottom of your cone.
Add a drop of glue to your cone and add your lace.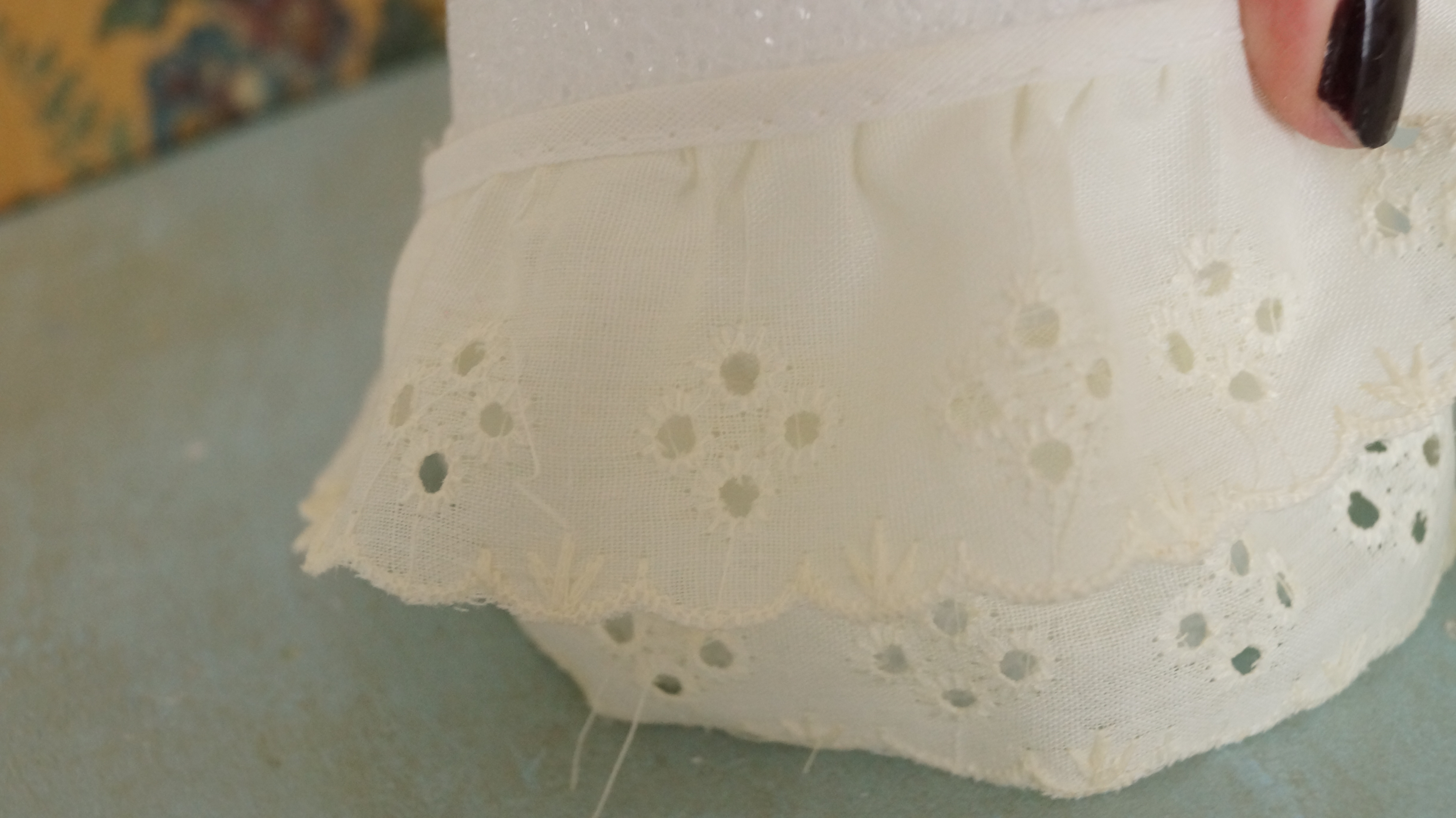 As you are working, you will turn your cone and glue your trim.
I glued my trim about half way around my tree as I was working on it.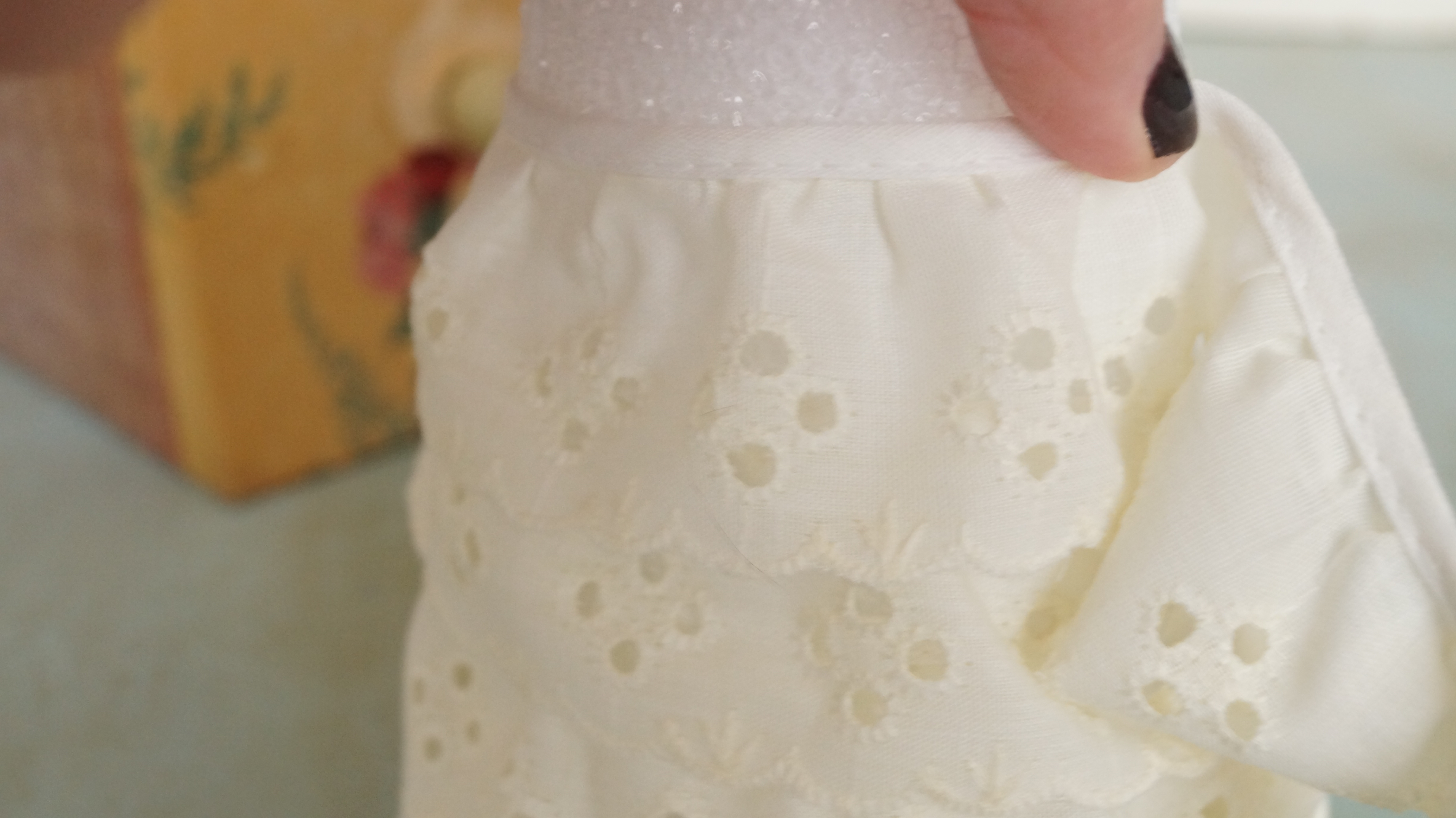 Keep on working until you get to the top.
Then glue the top of your tree so that you cannot see the cone.
Next we are going to add bells for ornaments.
Just glue those bells on in no particular order.
Make sure that as you glue, you are not doing any sort of pattern.
It looks more natural that way.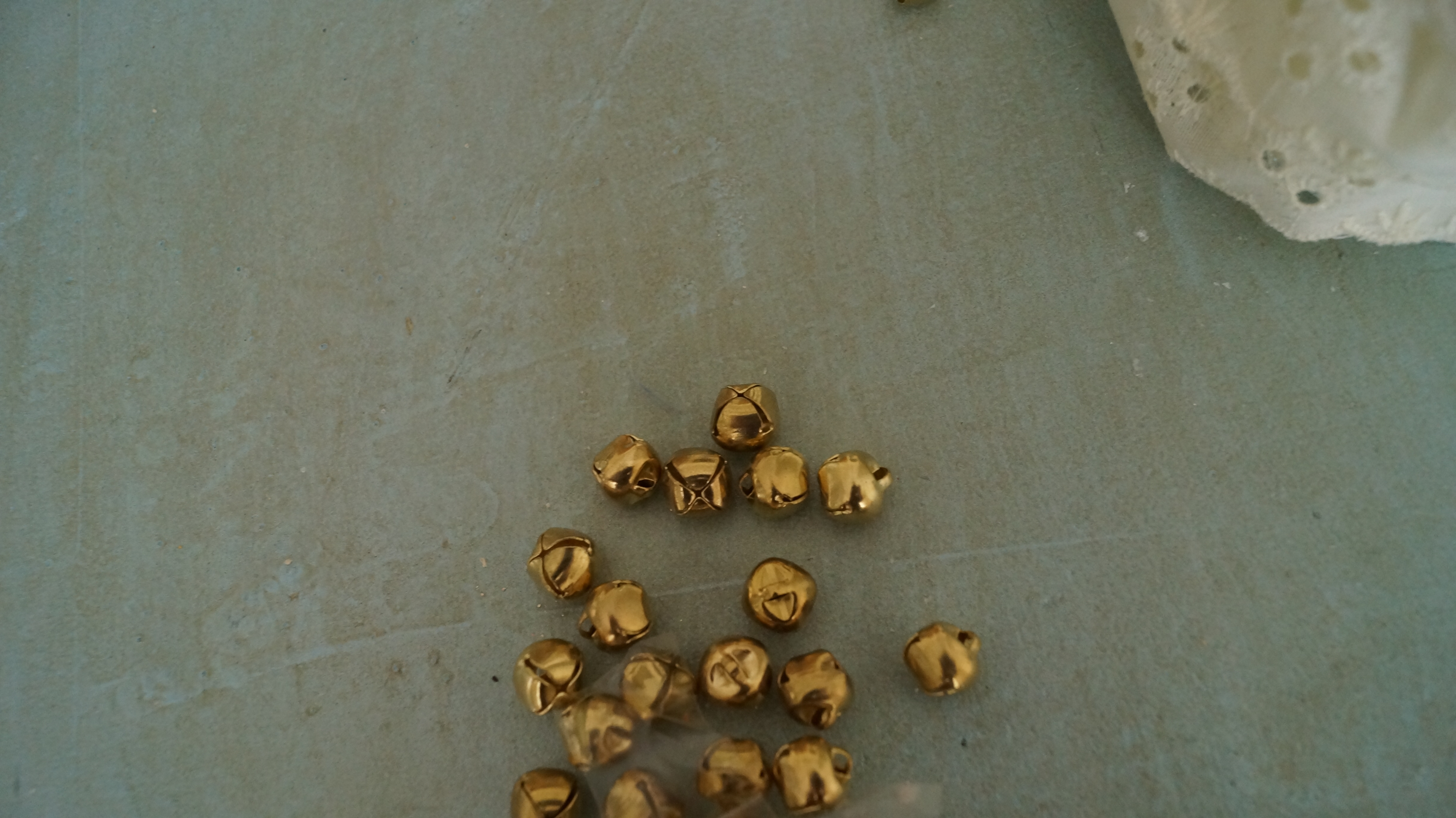 And we are finished!
I told you this was an easy 5 minute craft.
Actually, it may not have taken 5 minutes!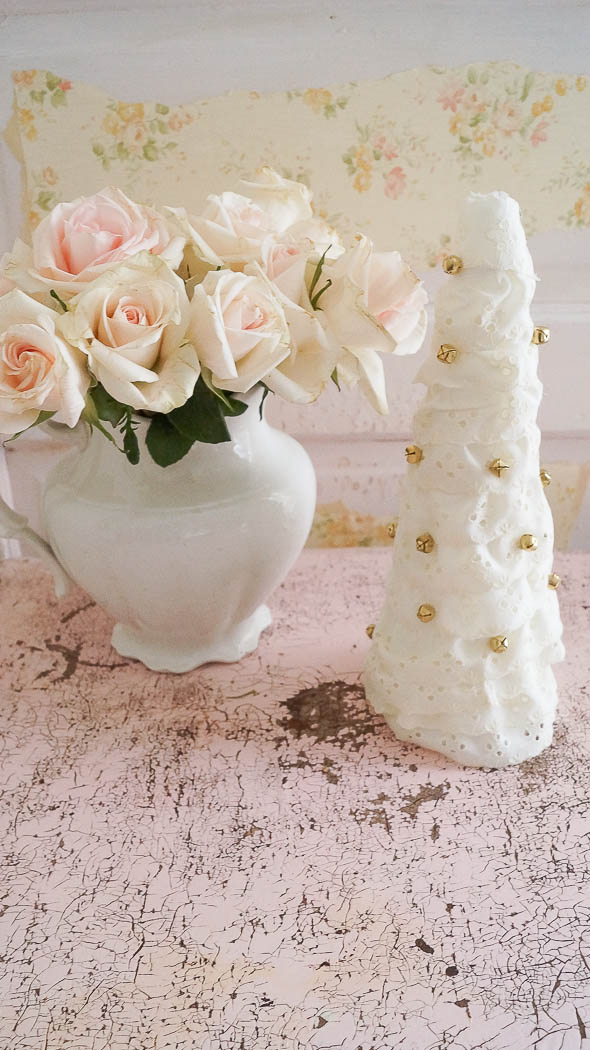 Isn't this cute!
I used what I already had, including this cone.
See what you have around your home to make a free craft.
If you don't have all that's needed these cones are pretty cheap.
And the lace trim can be found at thrift stores, that's where I purchased mine.
So what if you don't like lace?
Well, no problem, what about using twine or hemp around this cone?
Just start from the bottom and glue the twine all the way around the tree.
If you don't like twine, you can use fabric, or ribbon.
If you use fabric, tear the fabric into strips and glue around your tree.
Ribbon can just be glued and twisted around the tree.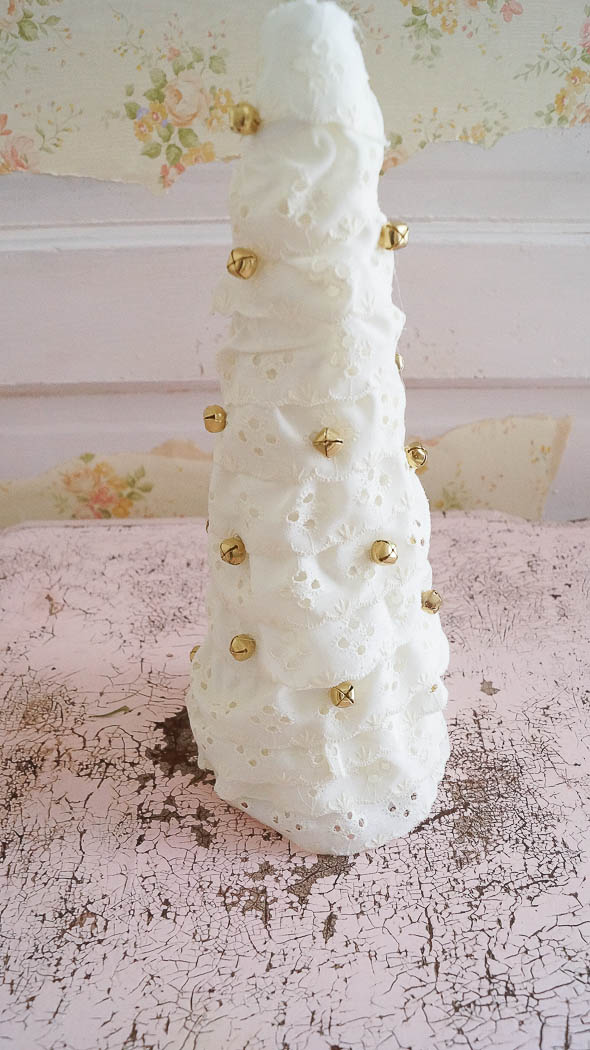 You can even use a feather boa, just glue or pin it around the tree.
What about making a ribbon candy tree using the same method I shared on my wreath I showed you the other day.
You can read about that HERE.
You can even glue peppermint candies on this cone.
So many easy and cheap crafts that you can make using these cones as trees.
I bet you can think of a few too.
This would make a beautiful centerpiece for a table, especially if you have a few different sizes.
You don't need to have all of them match either, but I would have them look similar.
This is a fun way to create something special for your home, but not break the bank.
It would be a sweet gift to give too!
****************************
Announcement
Please check your email, a winner was notified for the first paint giveaway.
I will be picking another winner if I do not receive a reply by midnight tonight.
And don't forget, tomorrow is the last day to enter to win a paint kit.
You can enter HERE.