Can you believe that school has started here already?
It seems like the school year just ended and here we are at a new school year.
Back to making lunches, and preparing snacks.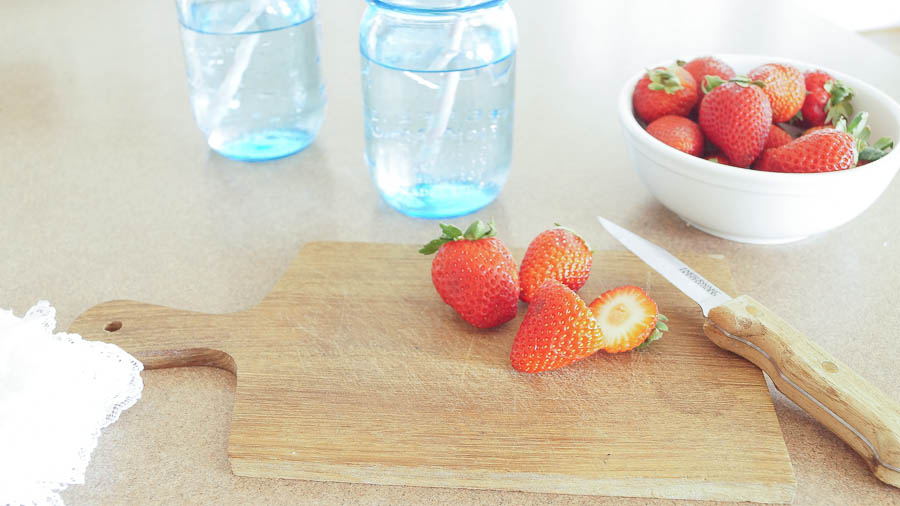 Even though my daughter is in High School , she is not past the stage of bringing her own lunch.
Unfortunately her school does not offer healthy lunches.
She would rather bring her own lunch everyday.
I remember making her lunch when she was small, and tucking little messages inside each day with positive and encouraging quotes.
But now, each day she makes her own lunch.
Yes our kitchen is at the heart of our home.
It's really is the room we are in the most.
From homework to meals we always seem to gravitate to the kitchen.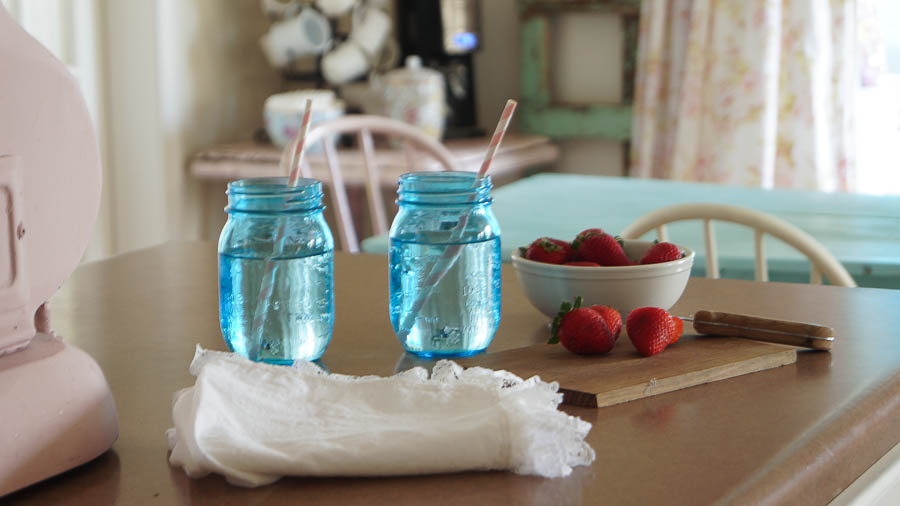 The beginning of the school year is a reset button for us.
After getting off schedule, and eating unhealthy in the summer, the school year brings more stability in our daily meals.
Summertime brings a little too many ice cream treats and desserts in our house.
I don't know why that is.
And going through menopause, sweets and desserts are not a good idea.
I've been making sure to keep on track with my exercise and now I need to stay on track with healthy eating as well.
But I get frustrated at times trying to find healthy meals.
I am always searching for new and delicious healthy meals.
What makes things a little more challenging for me is that my husband recently found out he can't tolerate wheat.
Do you know how hard it is to find recipes without wheat?
So many products have wheat in them, and until you or someone you love has an allergy, you never really pay attention.
Well at least I never did.
Recently I discovered a book by Ariana Mullins -And Here We Are At The Table.
It's filled with beautifully illustrated and easy to read recipes.
And they are delicious too!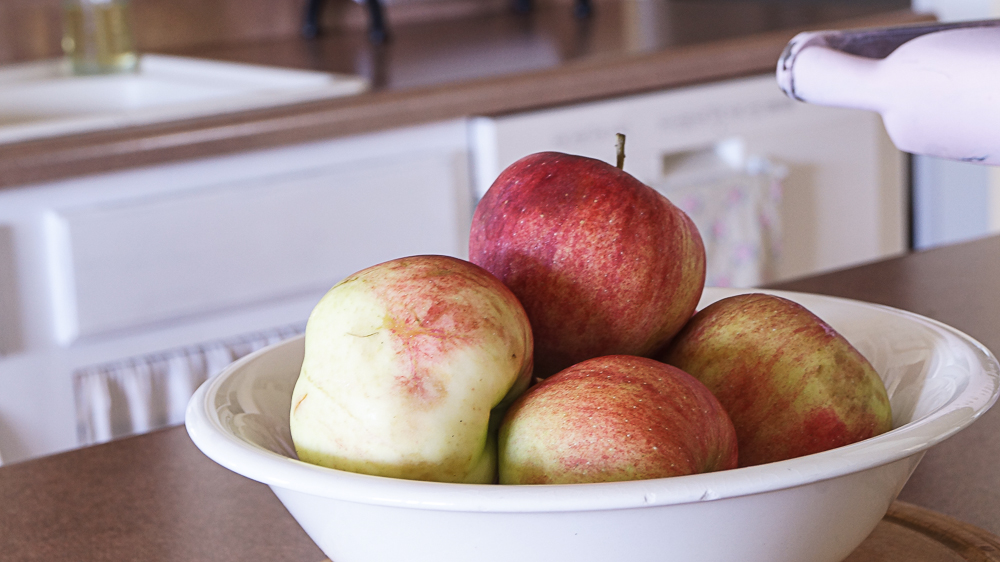 Today I am excited to share  The Reset & Thrive Library is offering this wonderful book along with more than 40 from there library.
It's available for a short time for only $39.00.
That's insane!!!
I was so excited to hear this I had to pass it along to you all.
I love getting my moneys worth and I love a good sale.
This one is amazing, can you tell that I am excited!!!
Besides this wonderful book that I shared above, The Reset & Thrive library has so much more that's are part of this deal!
So if you're like me getting back to healthy meals and organizing this is deal is for you!
And it's less than $1.00 a book!
It's time to get back on track and stay on track.
I can't believe I am saying this, but soon the holidays will be upon us.
I need to get myself and my family on the right track and stay organized as well.
And anytime I find a wonderful deal like this, I will be passing it on to you 🙂
To purchase this wonderful collection click on the link below.
Click here to view more details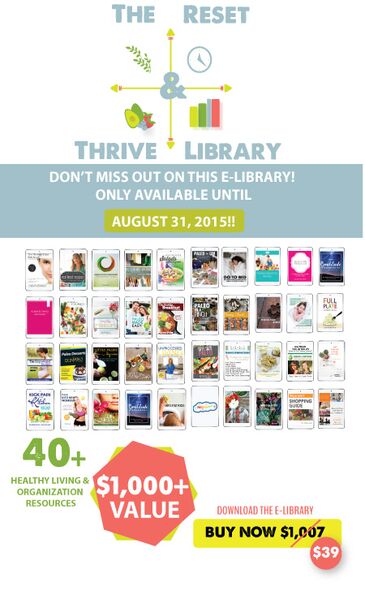 **This post contains affiliate links. Please read disclosure policy**