I am thrilled to be collaborating once again with Cutting Edge stencils, this time with Paint- A- Pillow.
 I couldn't wait to create a custom pillow with Paint-A-Pillow.
Cutting edge stencils, Paint- A- Pillow is a fun way to create a one of a kind pillow for yourself or as a gift for someone.
Let me show you how wonderful Paint- A- Pillow is.
First head on over to Cutting Edge Stencils and check out the selection of stencils for Paint- A- Pillow.
I think this was the hardest part for me, because I like several of them!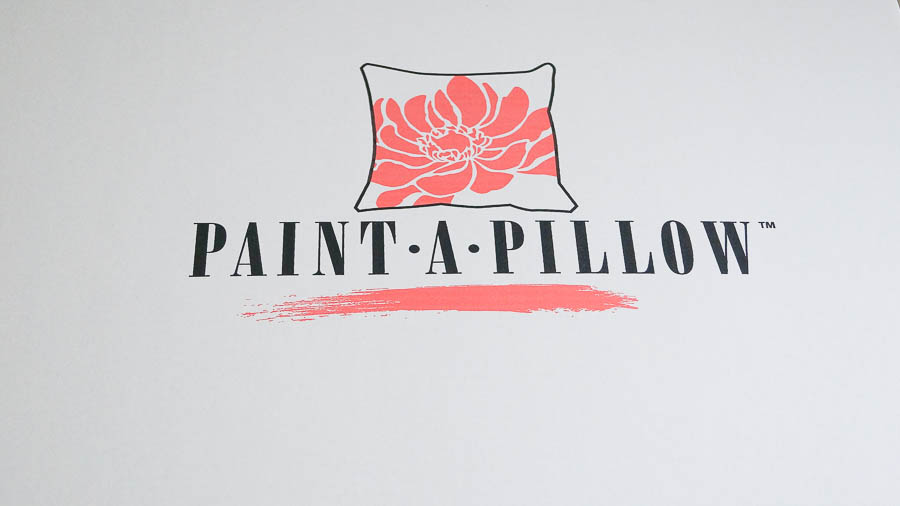 When you receive your order, it will be delivered in a big box and ready to go.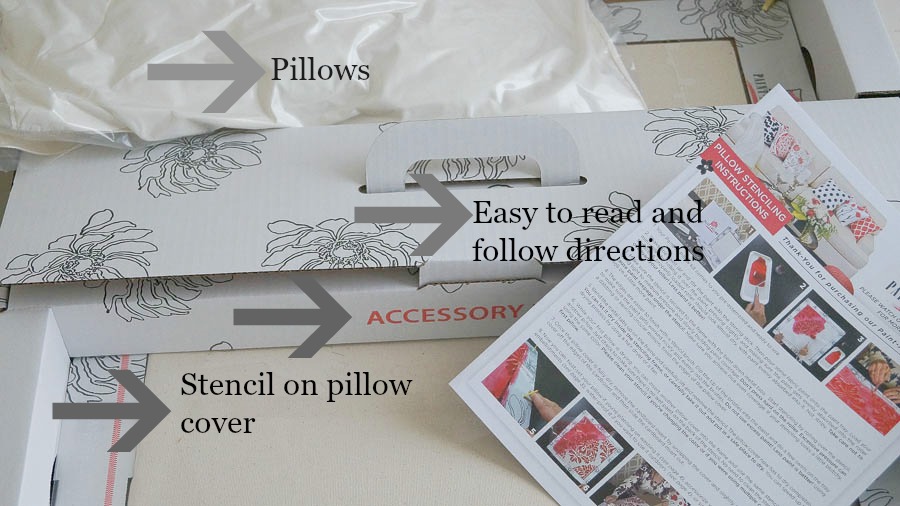 Cutting Edge Stencils has wonderful stencil brushes that I also wanted to try along with their fabric paint.
But when I received my order the colors were a little darker than I thought they would be.
These pillows are going into a room with specific colors, so I needed to do a little custom color.
I mixed Posh pink from my signature paint line, with pink the fabric paint color I ordered.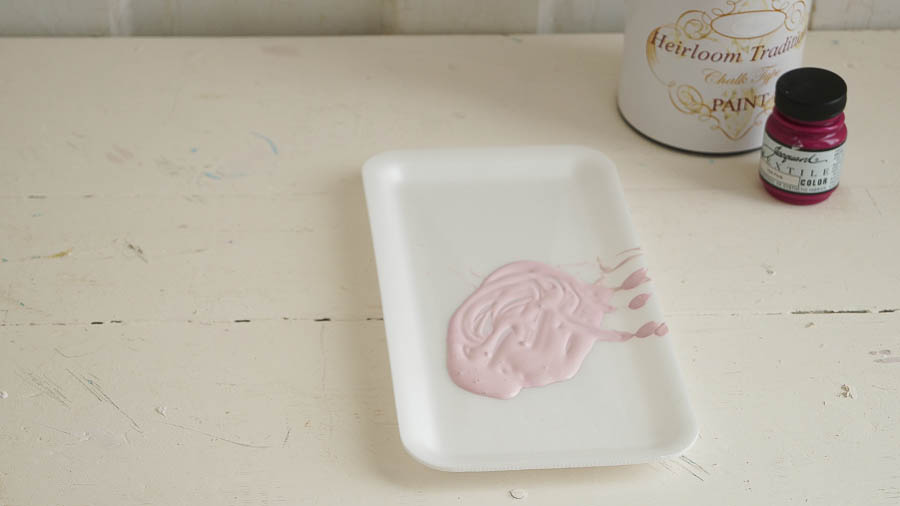 Much better, now I could just used my own paints.
But as I said, I  was given the chance to try their fabric paint so I wanted to try it.
Now it's time to stencil.
Cutting Edge Stencils makes this super easy!
The pillow form is already to go when it arrives.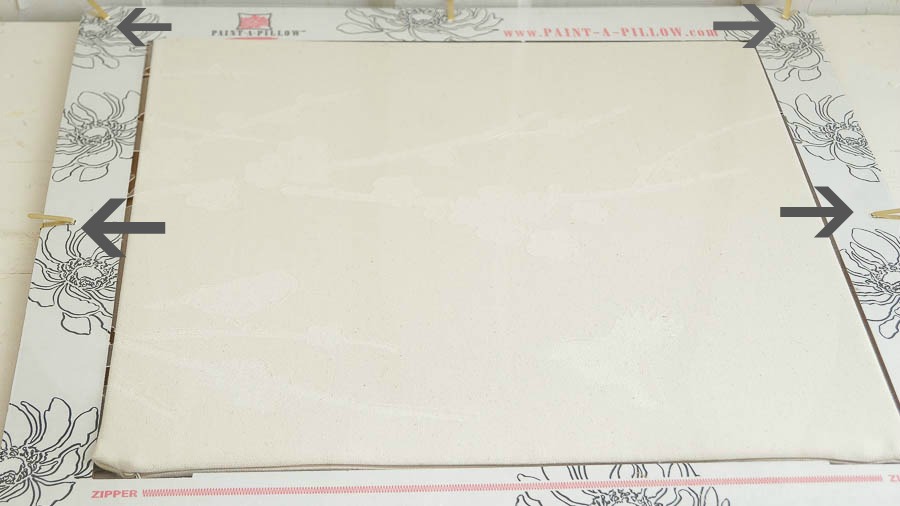 The pillow form is inside of this stencil frame.
On the edges of the stencil frame they have, I don't know what they are called, but they help hold the stencil in place, genius!
Inside of the pillow frame is a piece of cardboard, giving you a nice flat surface to work on.
So you are ready to stencil.
I wanted to try their brushes and also use the roller.
First I used the foam roller and painted my pink paint on the flowers.
Dip your roller in the paint, I used a foam tray that my kit came with.
Then blot the excess paint off on a paper towel, and then start to paint your pillow cover.
As I was doing this I was holding the stencil in place, I couldn't do this as I was taking the photo.
Next, I mixed up a custom color for the birds.
As with the other paint color it was a little too dark for me.
This time I used White Lace from my signature paint line, and turquoise.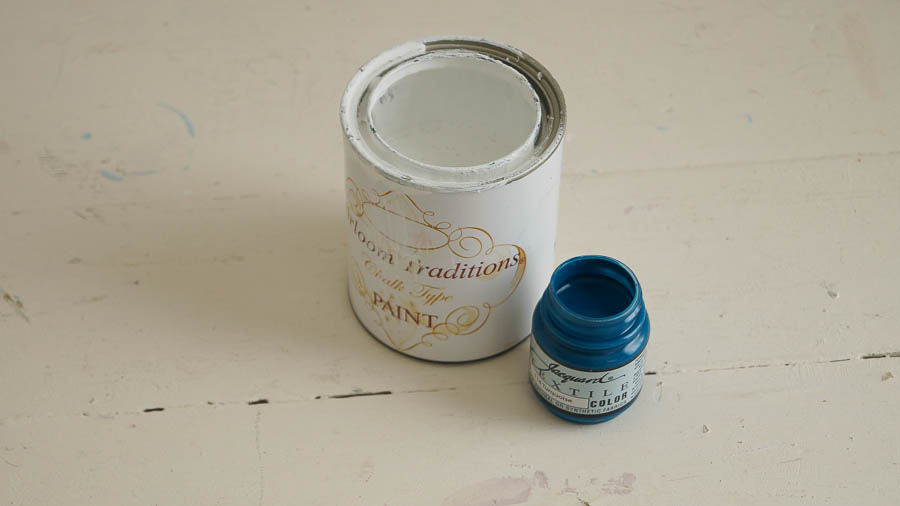 And I also decided to try one of their stencil brushes.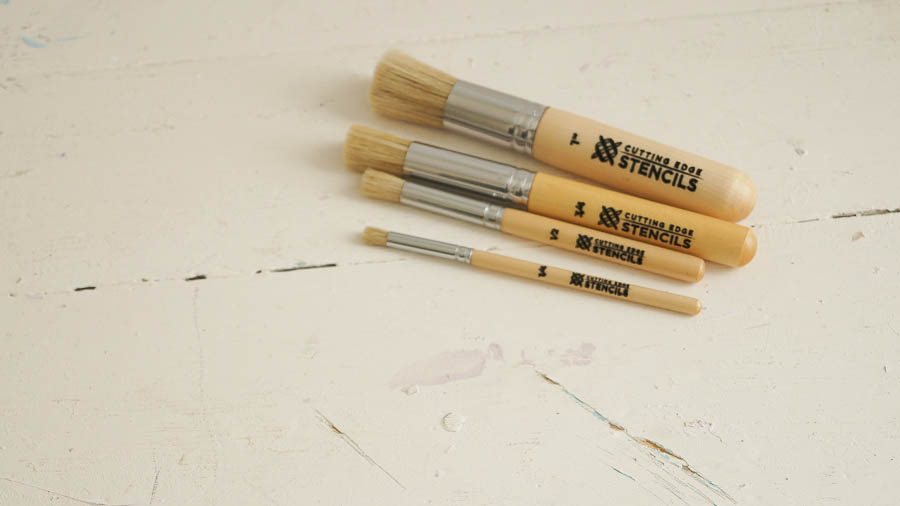 I dipped my stencil brush into the paint, then in a swirling motion I blotted my excess paint off on a paper towel.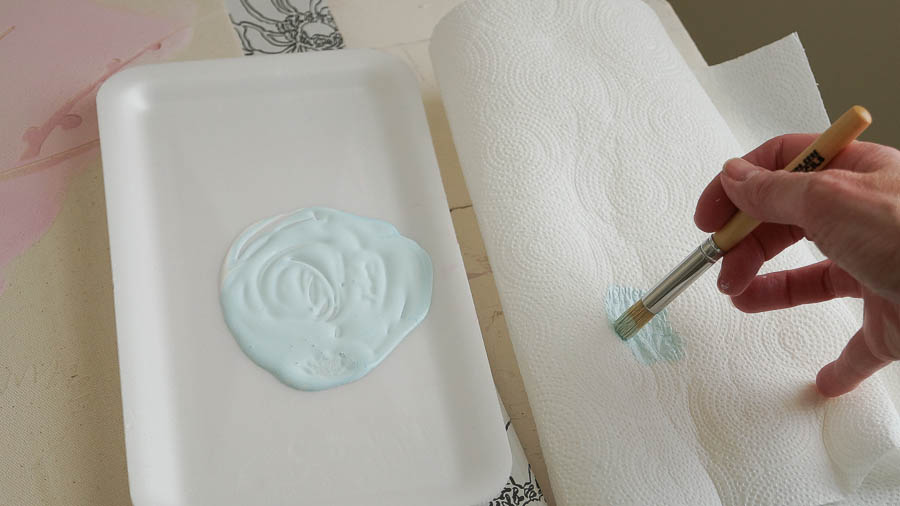 And then applied that to my birds on my stencil.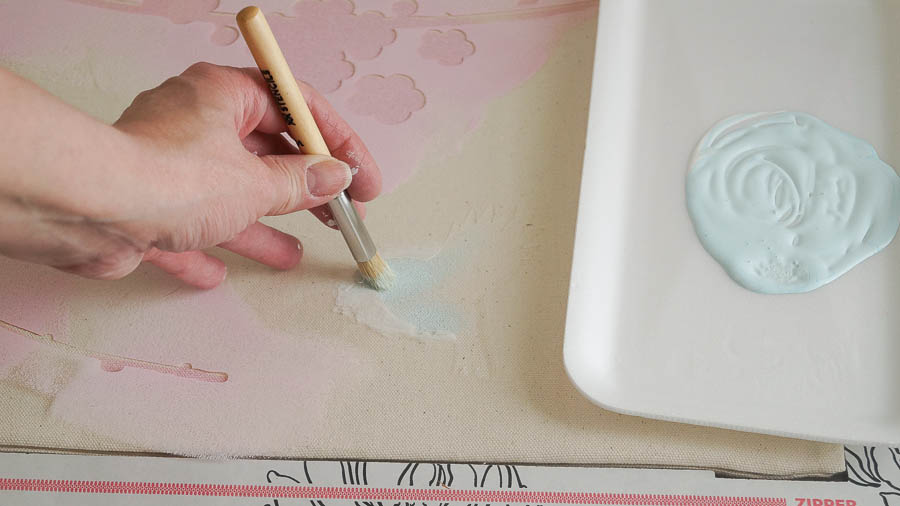 Next I mixed up White Lace With Brown and painted the branches using my stencil brush.
After I was done painting the branches, I went back using my brown paint and highlighted the birds.
They suggest that you use an iron to set the paint if you are going to wash this, so I did.
You can follow the directions that they give you with your kit.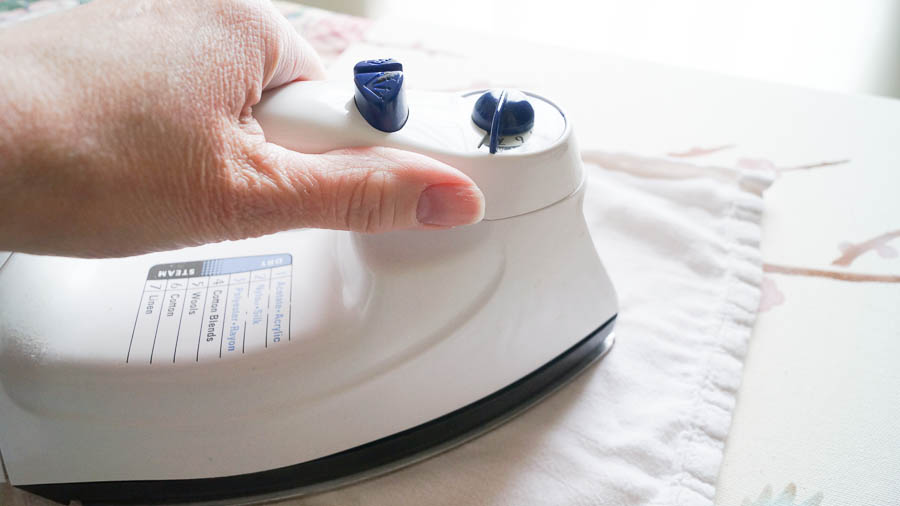 I hate seeing my hands up close……UGH those wrinkles.
Anyway, after I set this it was time to take the pillows and add them to my pillows that came with the kit.
This was so easy to do because the cardboard insert has a crease making it easy to bend the cardboard, and easy to take out of the pillow cover.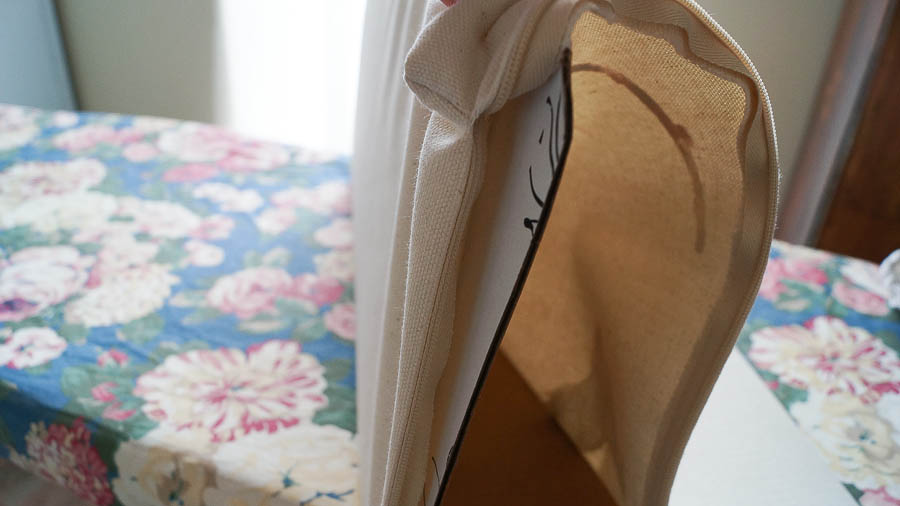 And here are my beautiful stenciled pillows.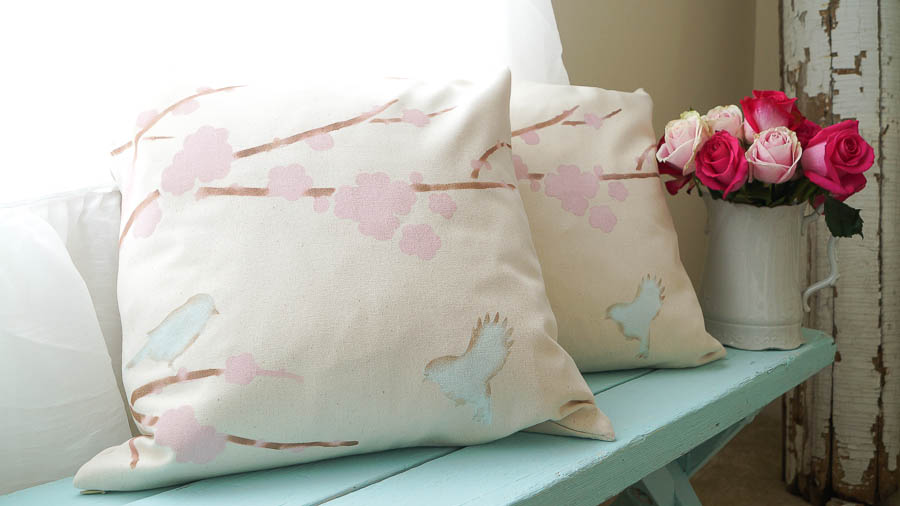 Oh I forgot to mention, you will also receive a practice stencil and scrap fabric to try before you stencil your pillow.
But honestly, this is super easy to use.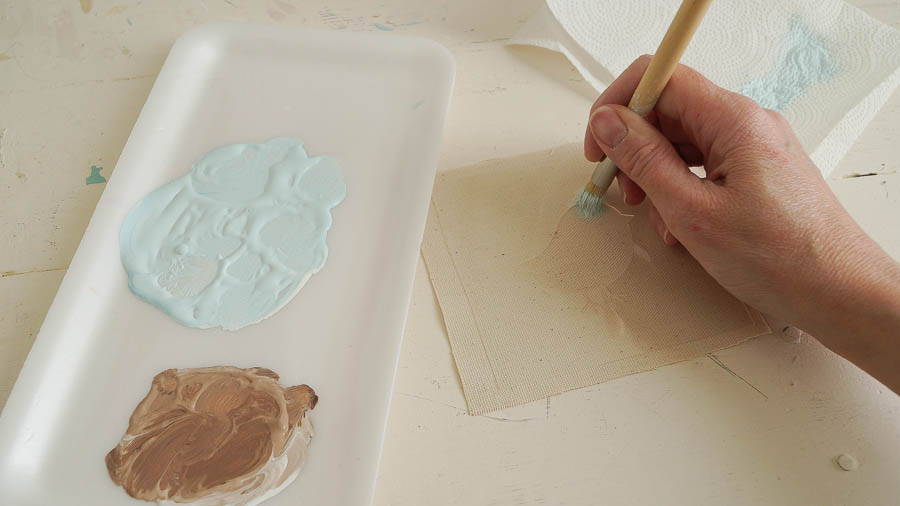 Cutting Edge Stencils really thought of everything when they developed Paint- A- Pillow!
I will give you a hint as to where these are going,….. on my porch.
And even though I did heat set this, I am also going to spray a protector on it as well since these will be going outside.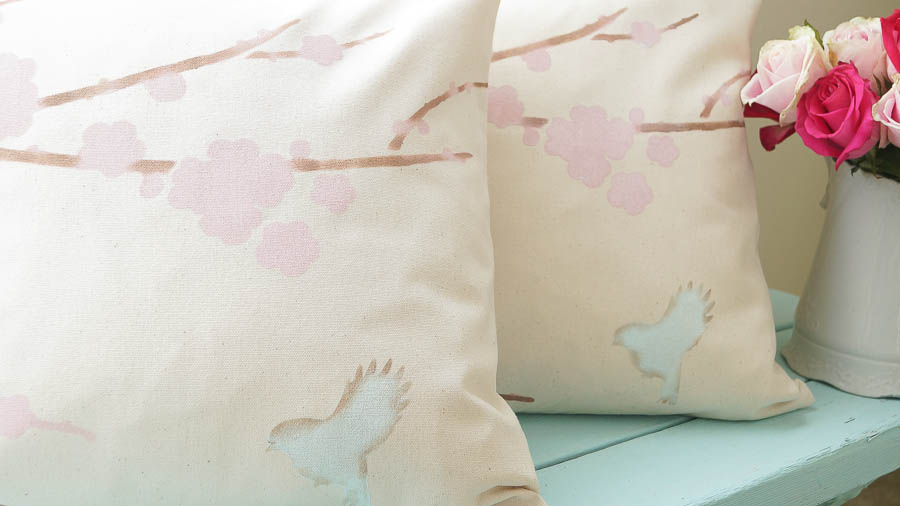 You don't have to be an artist to use this kit.
It really is super easy.
I love the fact that you can design it by using any colors that you choose.
That makes them a one of a kind.
Paint- A- Pillow makes a wonderful gift for someone too.
You can create pillows as a gift, or give the whole kit as a gift and let them create their own pillow.
Thanks so much Cutting Edge Stencils for letting me share your amazing product!
 I really enjoyed working with Paint- A- Pillow.
You can find all the supplies you that I used HERE at Cutting Edge Stencils.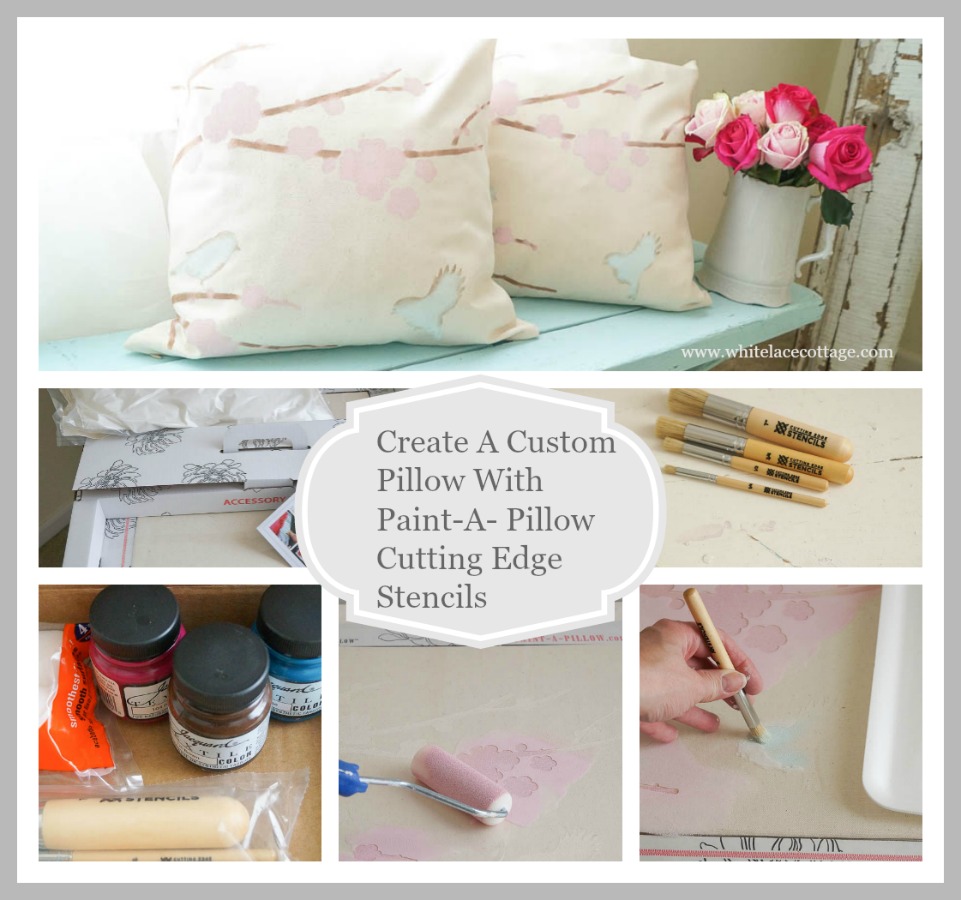 **This was a sponsored post, all opinions expressed at that of my own. Please read disclosure policy**
***************************************************************
Before you go I wanted to wish all the Mom's a Happy Mother's day!
I wish I could say I was enjoying my day, but I have been knocked out by a terrible cold.
Along with my family, it's been a fun week.
Hoping we all get better as we start a new week.
I think I need a Mother's day do over 😉