This past summer I purchased a few containers of Miss Mustard Seed's German glass glitter from Decor Steals,and I decided to use German glass to make my star ornaments for my tree.
Last year my tree had lots of red and berries,but I wanted to try something different.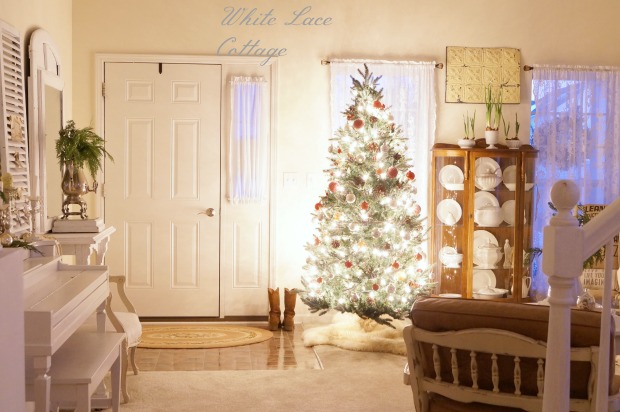 I  am not finished with my tree just yet but here is a sneak peek.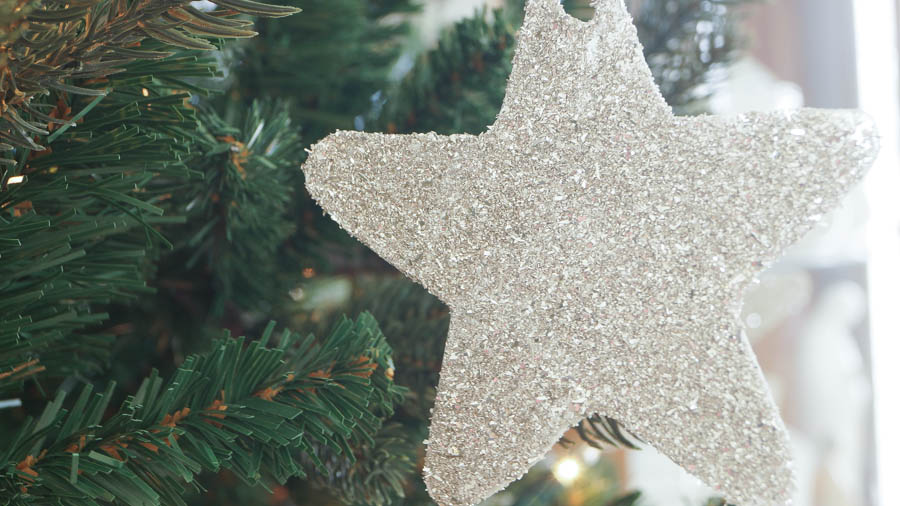 These star ornaments add lots of sparkle to my tree.
I was very ambitious  this year,because I made about 80 of these ornaments…yes I did.
I envisioned a tree full of stars 🙂
If you would like to make these, just make a few and add other ornaments.
Unless you feel like being as ambitious as I am.
As I said I am not done with this tree yet,I will be adding other ornaments that I am not making too.
So let me share how I made these.
First I went out and bought silver poster board at a craft store.
Why?
Well if you chose white or another color you will see this as the glass glitter will not cover it 100%.
I bought several of these because one side is silver and the other is white,to make these you will need to sandwich the stars together.
For the star shape I used a cookie cutter I already had.
If you don't have a star shape  you could find a one in a book or search  on line,copy and trace it for a template.
First fold your poster board in half,because you will sandwich these you want them to be the exact size.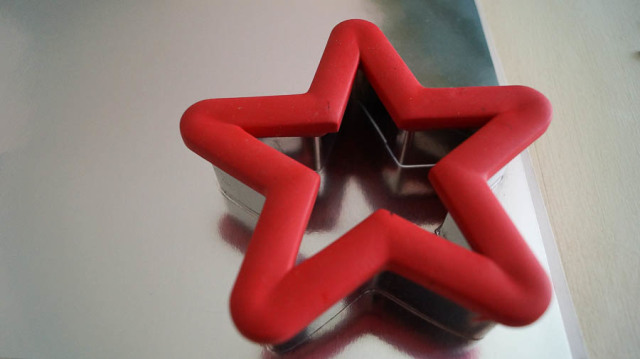 To trace my star I used  stylus ,that way you don't have to worry about seeing your pen line because it's sort of invisible.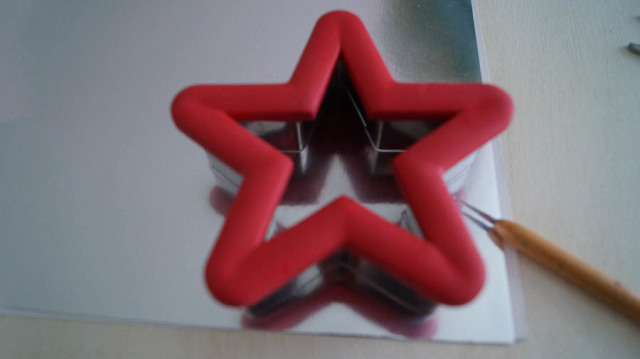 Try to make sure your stars are pretty close together,you don't want to waste cardboard with blank spots.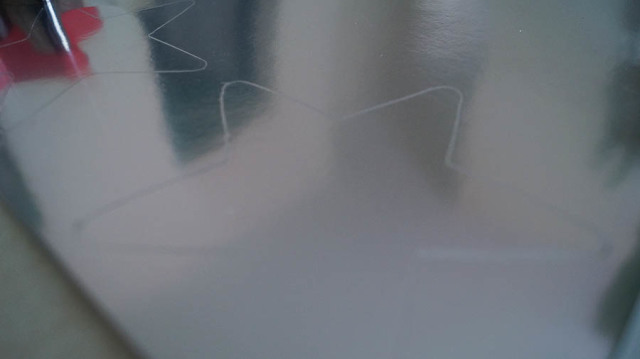 As you can see by using the stylus the shape is visible enough to work with.
After you fill up your poster board with star shapes cut these out,and keep both front and side shapes together.
Now we are ready to start gluing.
I used a good paste to glue these together,the key is not to use a glue with too much water because the stars will start to curl.
And don't worry if a little glue gets on the star,you will be adding more glue and glitter so it's okay if you do.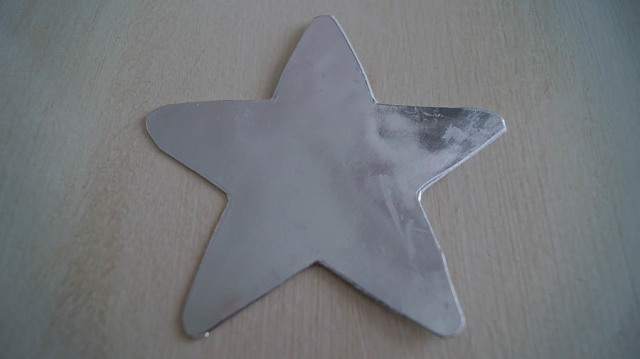 Paste these together and press hard,this does take some time to do so be patient.
I waited for these to try over night before going on to the next step.
And I have to admit I am proud of myself because I am not patient,and once I start a project I like to keep going.
So the next day I punched a hole  at the top of each star so I could add invisible wire to hang.
Then I got out my German glass glitter and started sprinkling this on the stars.
Again I used a paste as this works much better,and I would also suggest a brush on paste like Aleene's brush on tacky glue which is sort of a paste.
Remember to do one side at a time.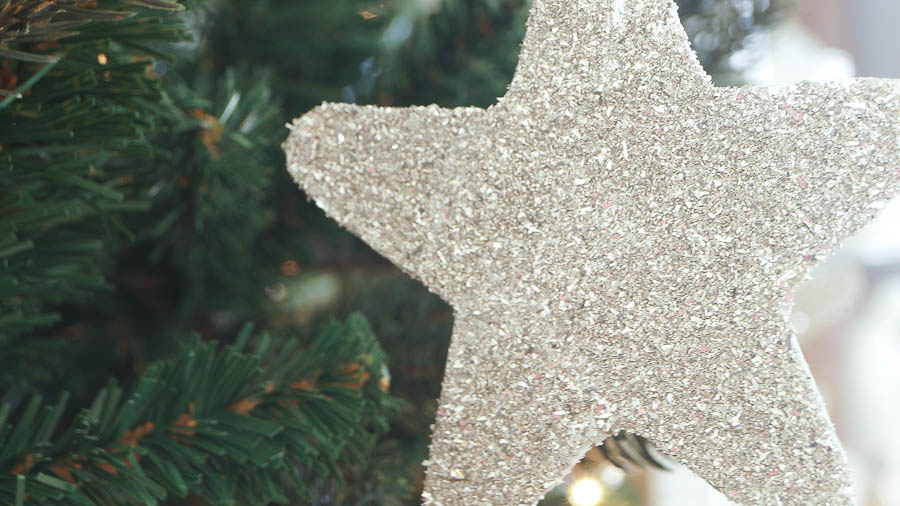 This was the first time I have ever worked with German glass glitter and it will not be my last.
It sparkles like nobody's business.
But this is a little expensive so keep that in mind.
I ran out of glitter and had to purchase more,then I ran out again.
So I ended up using silver glitter that I already had to finish 6 of these,and you can see the difference.
They just don't sparkle like the German glass does.
I am making a star garland with some of the stars I made too!
This is turning out to be a handmade Christmas for me this year,and it's been fun.
It's been a challenge since I don't consider myself crafty.
And as you can see by the photo I also added a paper garland.
I will be sharing the tutorial on that soon!
Next…..the tree skirt…and yes I am making it…no sew…and it involves lace!
And of course more non-homemade ornaments will be added!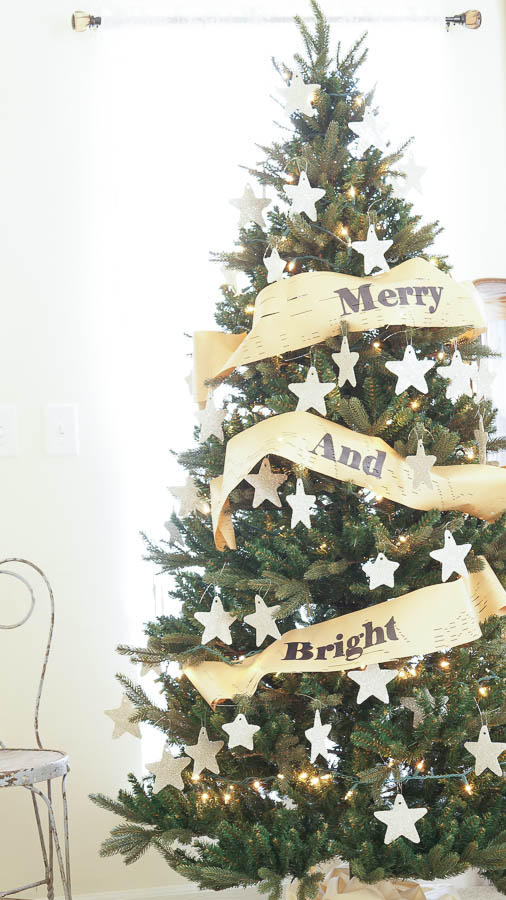 Here it is …. my unfinished tree…..but I am making progress!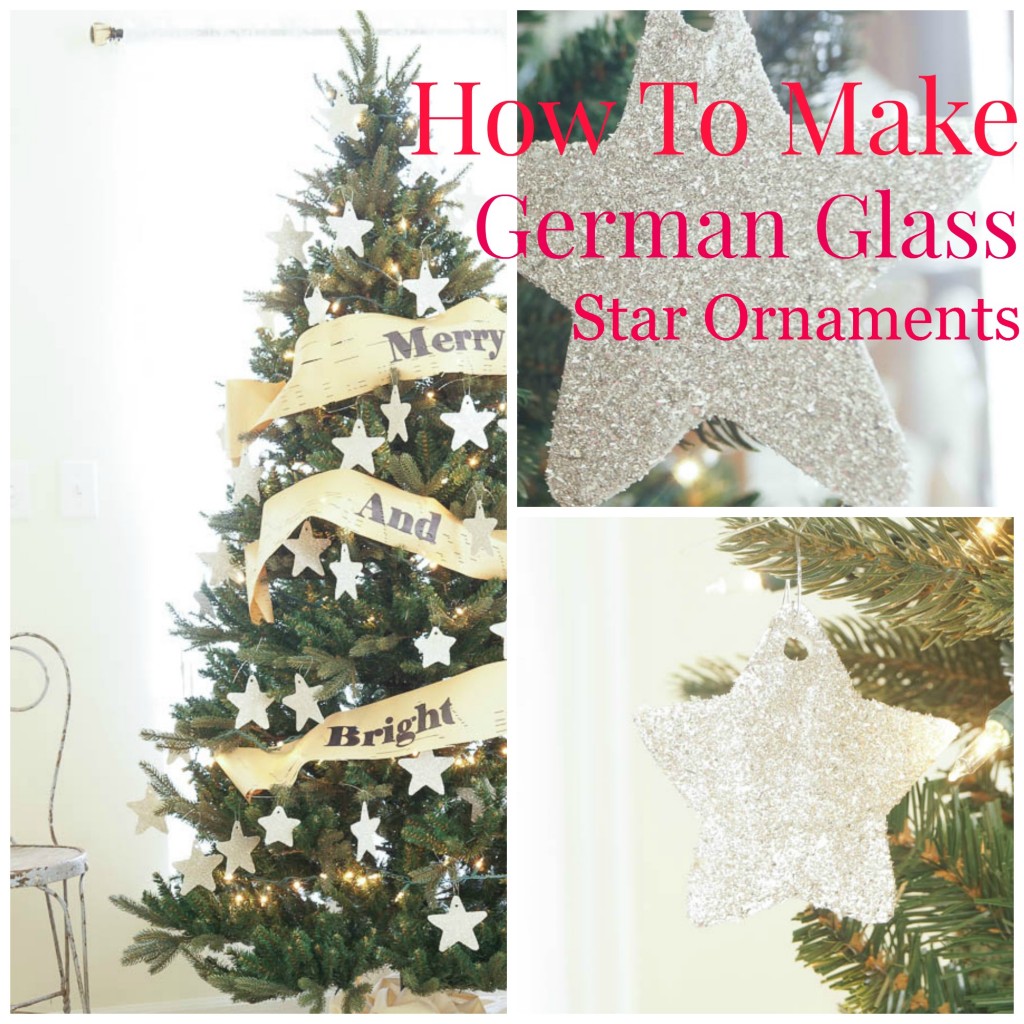 Joining: