I can't remember if I shared this or not but I am a monthly contributor on  Debbiedoo's beautiful blog,and today I am sharing how to age a corbel.
I bet you have seen these before at the big box stores.
It started out like this…
And now it looks like this..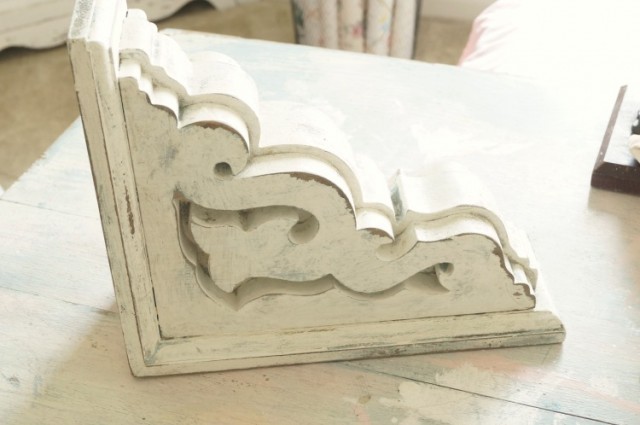 Stop on over and I will share the process of turning this new piece into something that looks aged.
Sharing over at Debbiedoo's…click here!