I love Angel wings,I am not sure what it is that attracts me to them.
Maybe it's the pure white color,and the soft wings,and the bit of pure romance.
I found a lovely set a few years ago at a garage sale,they were very nice but a bit small.
Then I won a set on Decor Steals.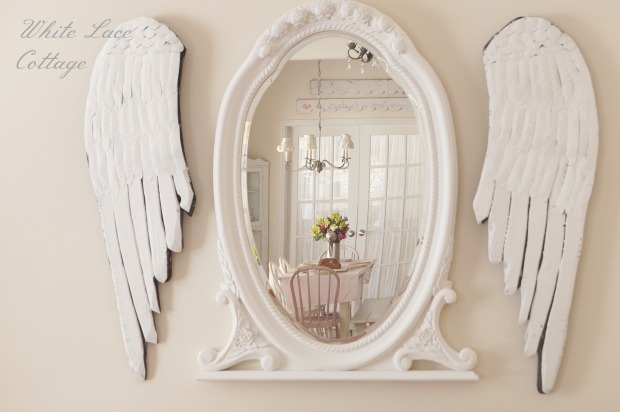 It's one of my favorite treasures in my family room,but I still adore the soft look of a feathered pair of angel wings.
As you can see this is an older photo,I don't have that chandelier any longer.
As I was out enjoying a girls day out up at the lake I spotted a pair of Angel wings.
They were perfect just the size I had been looking for !
And yes as soon as I spotted them I knew just where I was going to put them.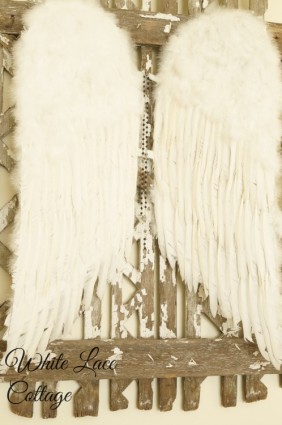 On my chippy garden gate I have hanging on my dining room wall!
I previously had a pink oval chippy frame with a small dried rose's wreath hanging here.
But I was getting tired of that look,and yes I am always tweaking things.
After I hung up this set of Angel wings I placed that frame on my table and noticed it looked pretty with the vintage pink drawer I already had on the center of my table,so it's staying there for now.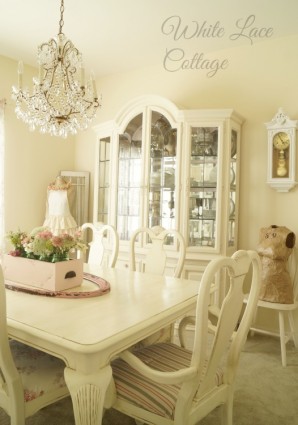 This frame really works great with that drawer and it is a bit whimsy too!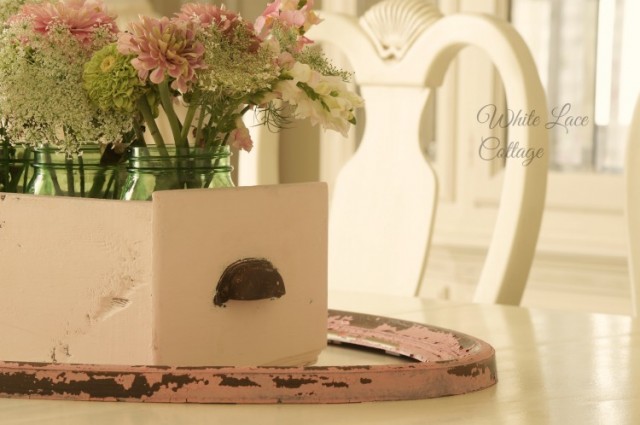 These flowers are starting to go,and when they go they seem to go fast.
 I love roses as they softly fade , I can't say I like the way that these flowers look when they go.
Hopefully I will enjoy these for a day or two longer.
I bet you noticed another new piece in my dining room.
I spotted this paper mache body form last week when I was out shopping with my friend Kris from Junk Chic Cottage.
I think it's a fun piece and I love that it has the year my husband and I were married.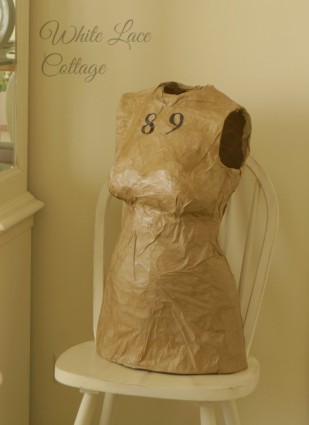 It's one of those pieces that will move around here quite a bit.
For now I decided to add it to this side chair that I am not using in my kitchen.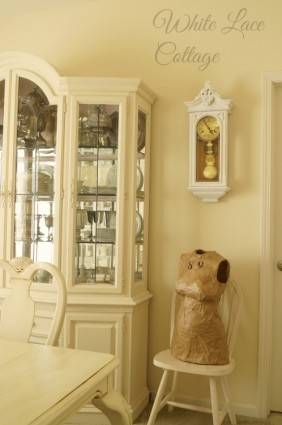 I have another change in here soon,but I am frantically getting ready for the sale so it will have to wait.
Where is this summer going?
I can't believe it's almost the end of July!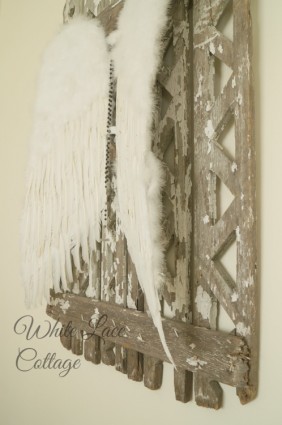 But I must admit,I am sort of starting to think about Christmas……shhhhh don't tell my family.
They will think I am crazy!
But this year I may get a head start on things instead of waiting until the last minute.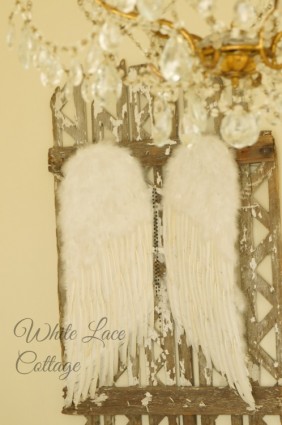 ~~~~~~~~~~~~~~~~~~~~~~~~~~~~~~~~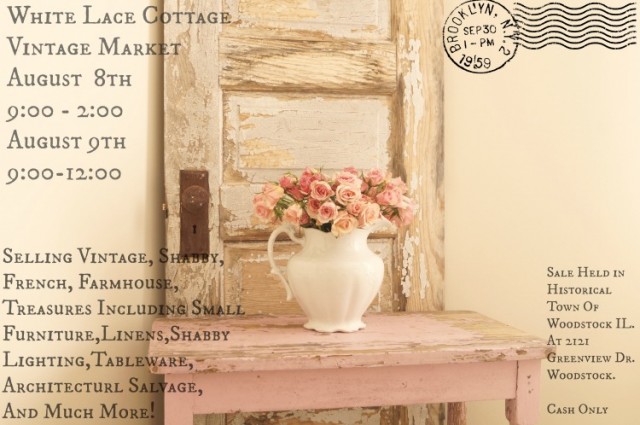 Joining: