Things are looking a little shabby on my porch.
Playing around a little more today this time in the corner of my porch,adding my little pink shabby table.
And that chippy green ladder too,but only for photos.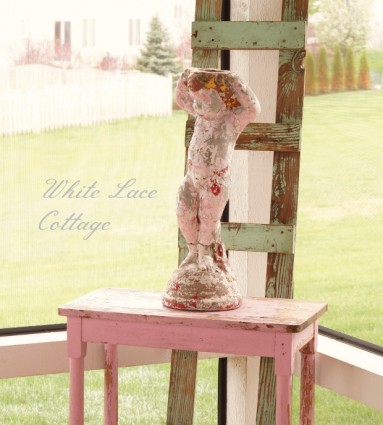 I think I forgot to mention this in my last post but that hole I had in my screen is now fixed.
My husband and I both replaced it on Mothers day,it was a two person job.
Since it's so chilly we have not been able to really enjoy sitting outside.
Okay so I am thinking of adding this to the porch for the party,but not for sure,I am a little paranoid about putting things that could possibly get knocked over any where near the screen after that incident.
So most likely this may just be for photo purposes only.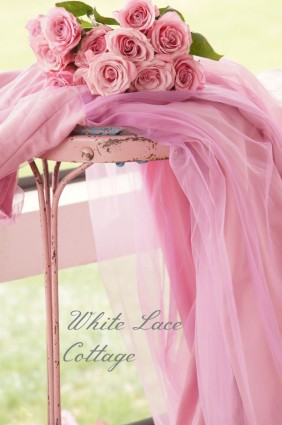 Just for fun I added this sweet vintage pink dress I found months ago to this chippy stool.
What a pretty combination,chippy pink,a soft chiffon and pink roses…absolutely dreamy.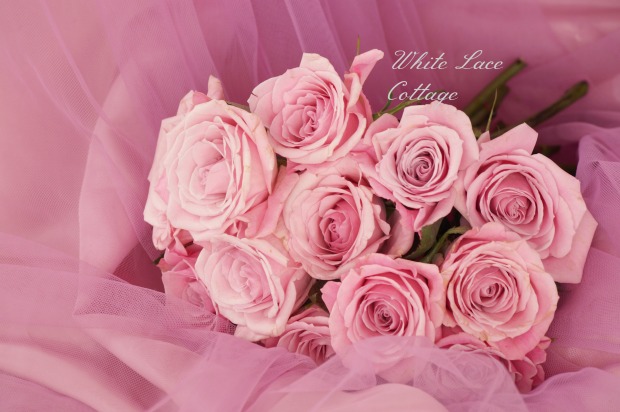 Going to back track a little,remember that pillow cover I dyed with Paint?
Well I finally added a graphic transfer that I found on The Graphics Fairy.
I used the Citra solv method,you can read about it HERE.
I like this method because it comes out a bit faded and old looking.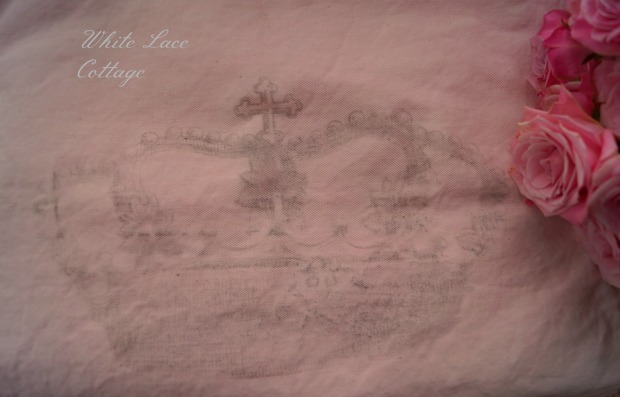 Now I need to finish my other pillow cover.
I have been doing lots of spring cleaning and also finishing up projects.
During the summer months we will be spending more family time together and I don't want any un-finished projects hanging over my head.
~~~~~~~~~~~~~~~~~~~~~~~~~~~~~~~~~~~~~~~~~~
Listed a few new items to the shop…and for a short time I listed this sweet drawer…someone mentioned that they wanted it so I added it back to the shop…but not for long I need it for my party LOL!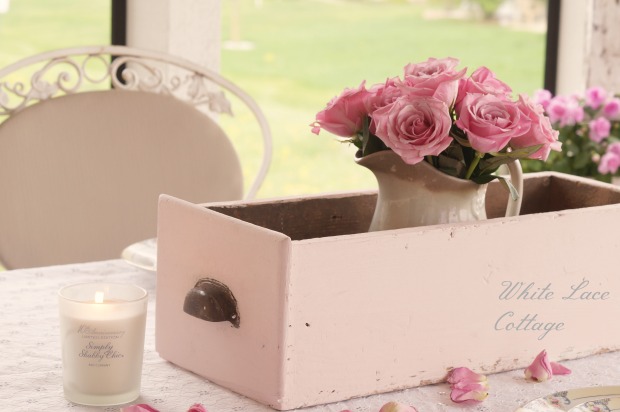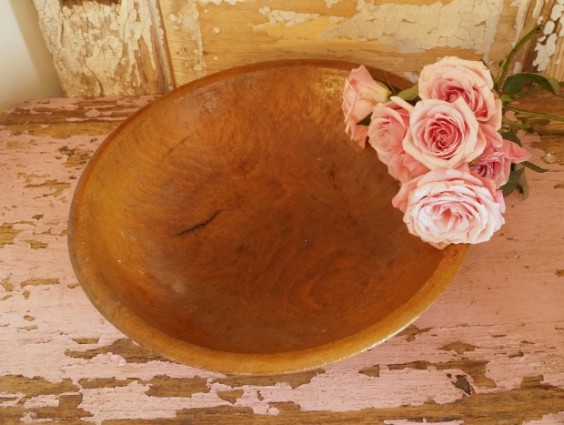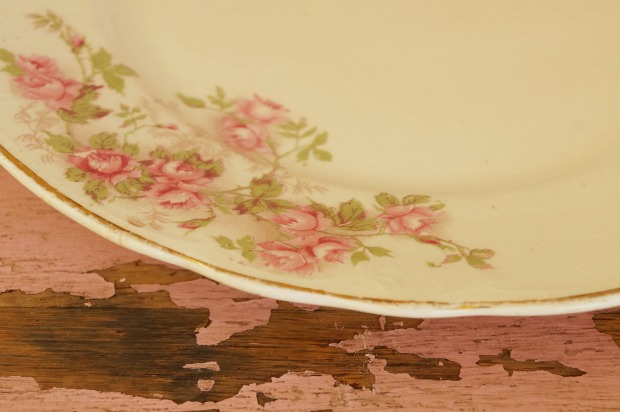 Joining: