One of the reasons I started my blog two years ago,yes it was two years ago last month that I started this blog.
Anyway one of  the reasons I started my blog is that I wanted to open an online shop, selling items that I would enjoy in my own home.
Pieces with vintage charm.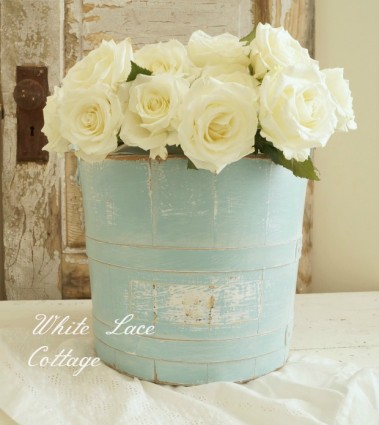 (This Ice Cream bucket is now sold)
As I shared my home and blogged about my design style I wanted to inspire others how to decorate their  home using vintage pieces.
Sharing how to easily change something found at a thrift shop or garage sale.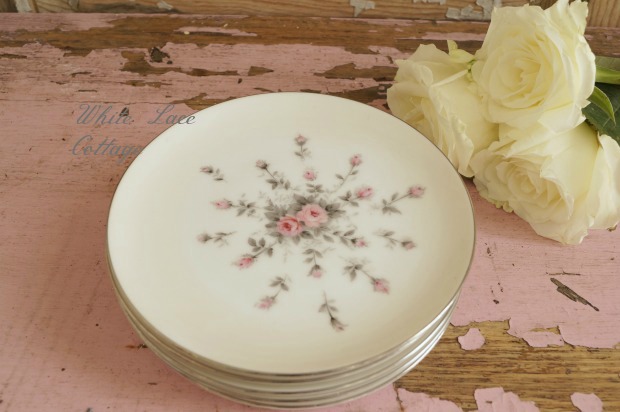 ( These pretty dishes are now available in the shop)
When I was searching to find a company to sell my pieces I was feeling a little intimidated.
I wanted it to look as though it was part of my blog.
And have a custom feel and look to it.
I had heard about Big Cartel after taking an online business course through Jeanne Oliver a few years ago.
But I put it in the back of my mind for awhile.
For a short time just after blogging I opened a shop.
But it was way too soon.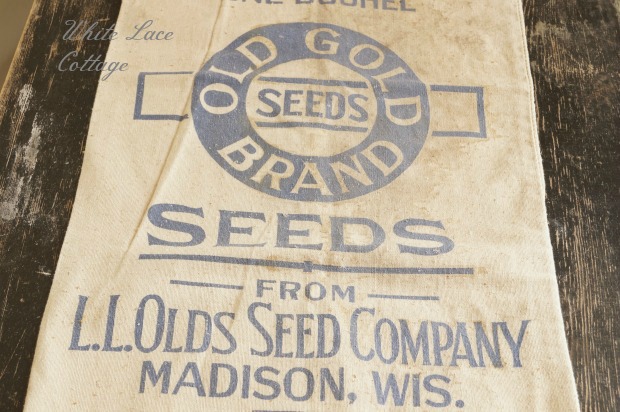 (Vintage Seed Sack Now Available in the shop)
It finally felt right,like this is the time.
I want to continue to share decorating ideas.
And I will keep searching for unique treasures to bring into my shop.
I am hoping to add not only vintage items but some handmade items as well.
Tomorrow I will be adding a few more items so stay tuned….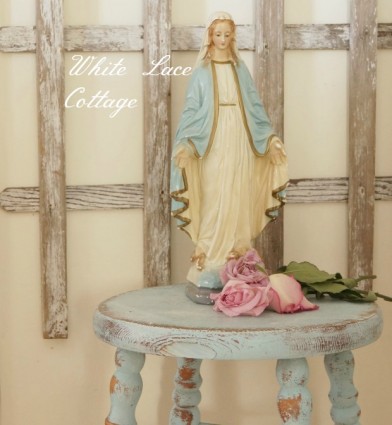 (Statue now sold)