A typical treasure hunting day is a day of allot of driving looking and searching for just the right piece for my home and now for my shop.
I may go to ten places and only find one thing or sometimes I will come home with nothing at all.
I know what I like,so I walk with a fast pace through shops,garage sales or flea markets scanning and looking for things that catch my eye.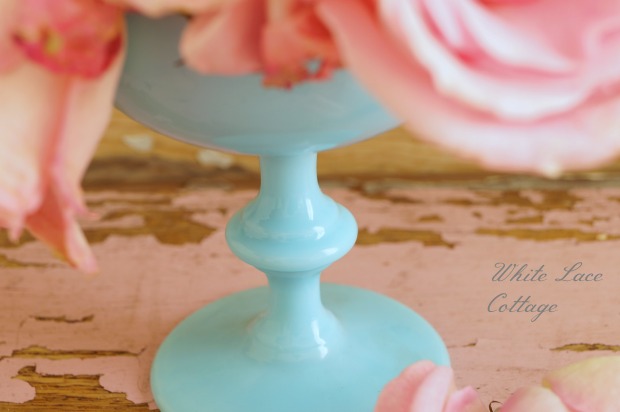 Certain colors pop out for me like this sweet cup vase.
I love the curves,style and yes that beautiful turquoise color.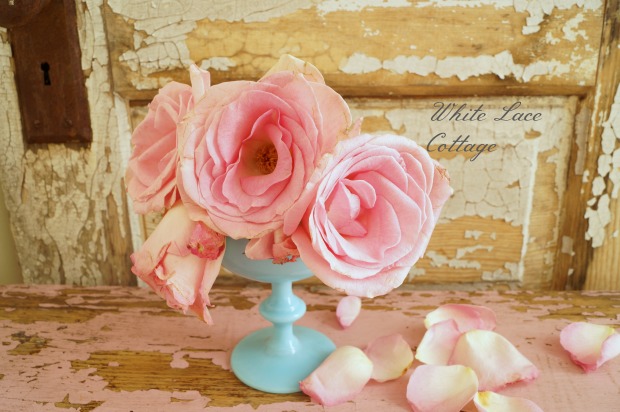 I also look for things that can be multipurpose.
Yes I love finding decorative pieces,but a treasure found that can be used for more than one purpose  is very useful and is a true treasure to me.
I have very eclectic taste as you know.
Yes I love chippy paint especially when it's the right shade of pink.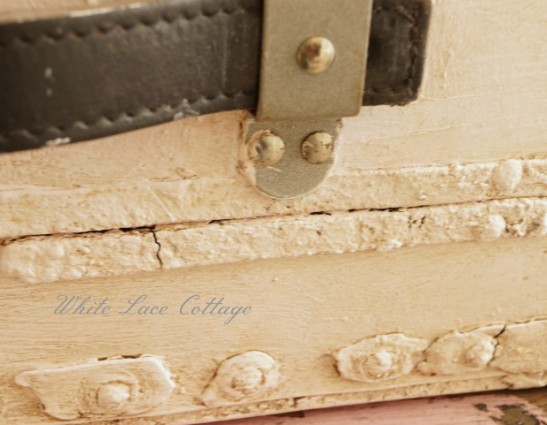 But like this piece,not ready to reveal totally yet is a wonderful multipurpose piece and has a beautiful color and patina.
Why am I not sharing full photos of this piece yet?
I think it makes it a bit more exciting to wait and see what's going to end up in the shop.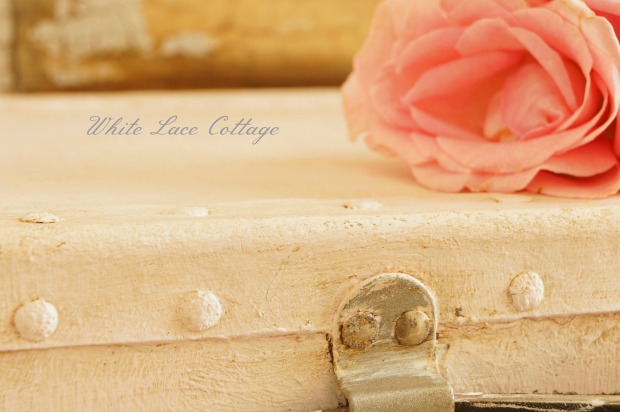 Besides finding pieces that are useful I also like finding pieces that are a little unique in shape,color,style or patina.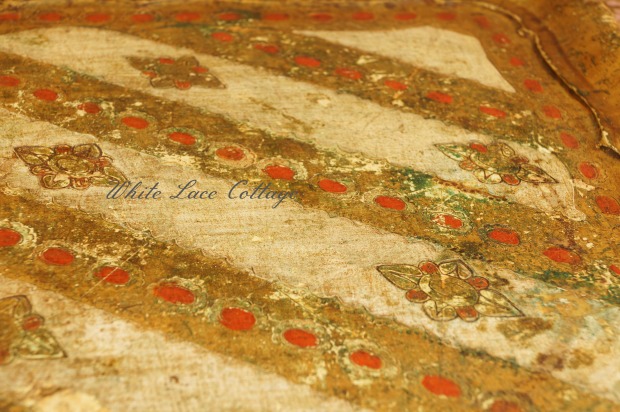 This Italian florentine piece is not the typical pink I pick up.
But I love the rich tones and the patina.
It definitely has a European look that works perfectly in Shabby Chic decor.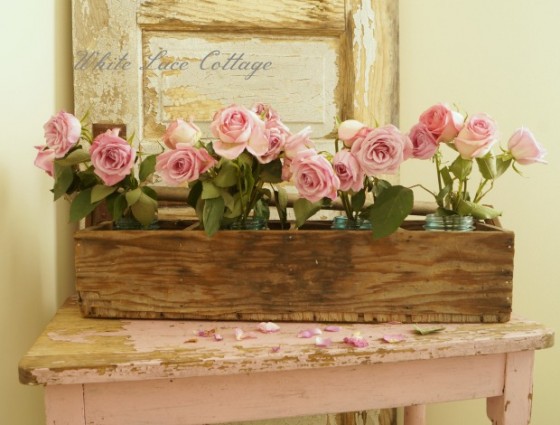 Pieces like this speak to me too,it's so useful and has a wonderful patina.
It has a farmhouse style but works perfectly with a shabby look too!
I also love looking for linens,a bedspread makes the perfect table cloth ,a sheet can be turned into a pair of  curtains.
And scraps of fabric can be made into napkins or pillows.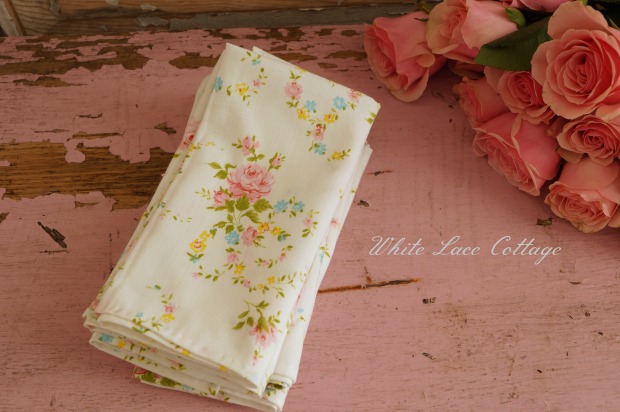 One of the hardest things about selling is parting with pieces I love.
Because I only buy things I truly love for myself.
And when I am buying for my shop I only buy things that I would put in my own home.
I can't sell what someone else sells if I don't truly love it.
It has to be a reflection of what I love.
(Not sure if those napkins are going to make it into my shop.)
I want to keep things fresh looking in my shop.
You know how it feels to walk into your favorite store.
One of the reasons you probably visit often is because you want to see what's new.
I know that is how I am.
To keep my shop looking fresh I will continue adding new pieces.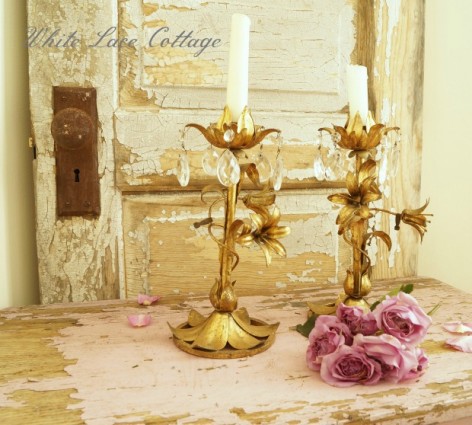 But I will have a four week rotation.
If I have items in my shop after 4 weeks those items will be removed from my shop and they may or may not come back.
So keep that in mind if there is something that you have been thinking about.
A huge thank you to all of you that have made a purchase in my shop.
I really appreciate your business.
Today was a fun day of treasure hunting can't wait to share,more coming soon!

Joining: