Opening my shop I had no idea how many orders I would receive in such a short time.
Thank you so much!
I am in the process of printing new business cards,and with each order I want to send a little thank you card tucked inside.
I found this vintage stamp set a year ago.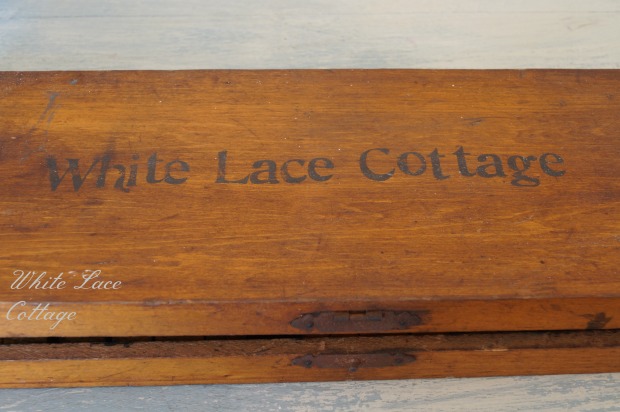 I love the weathered look of this old box,yes I stamped my name right on the box.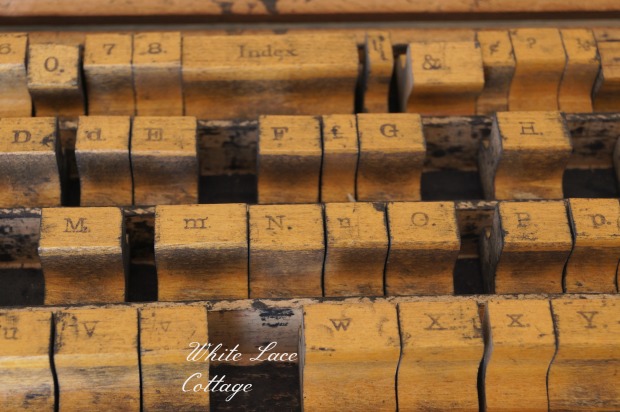 Vintage stamps have the best font!
So until I receive my business cards I am making my own thank you cards.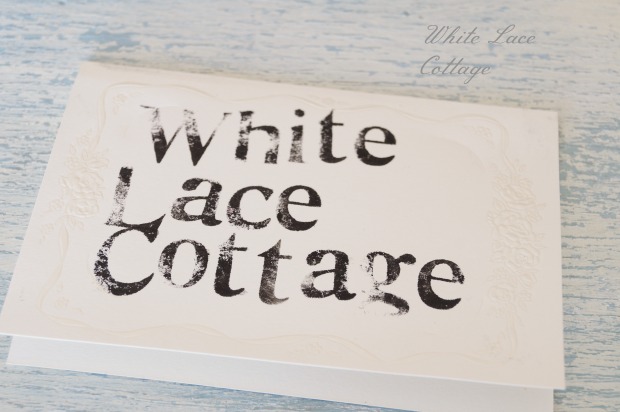 I found a bunch of blank wedding invitations at the thrift shop.
Of course I love the roses,I simply stamped White Lace Cottage on the front.
Inside I like to  write a personal thank you note.
I am tweaking my packages as I go along.
I want each package to feel like a gift.
It's hard to wrap the bigger pieces pretty when it is covered in  bubble wrap.
But I still want each package to feel special.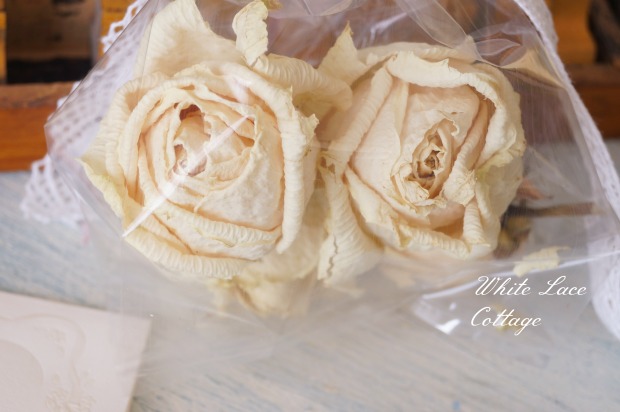 When your  box it arrives in may not always be pretty on the outside.
I try to recycle boxes as much as I can.
But I will make sure that it is packaged well and will feel special once you open the package.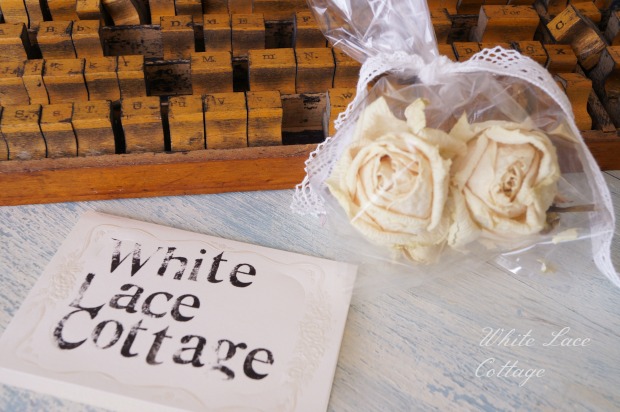 Thank you again for all your orders.
I have so many things coming to the shop,I don't want to share just yet,so stay tuned!
*****************************************************************
In Case you missed it I was part of  At The Picket Fence Parade Of Home Tours.
You can visit HERE.