I am in love with my thrift shop Christmas tree!
Last year I had sticker shock.
I was looking to replace a tree I had for many years but I could not believe the prices!
Thinking I would get a deal I waited until after Christmas hoping to find one.
But I was not happy with what was left and the prices were still too high for me.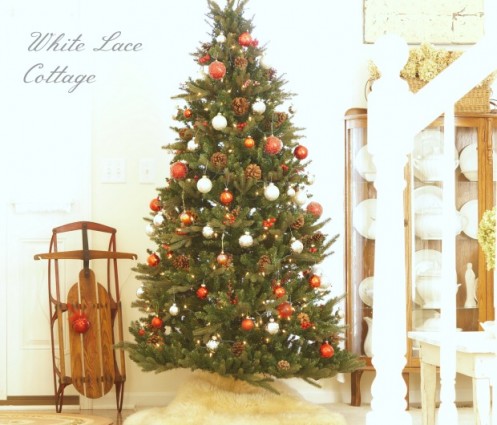 I thought I would have better luck shopping in a thrift shop this year.
But most of them I was seeing were in bad condition and still over priced!
Then I found this one.
This is a good quality faux tree.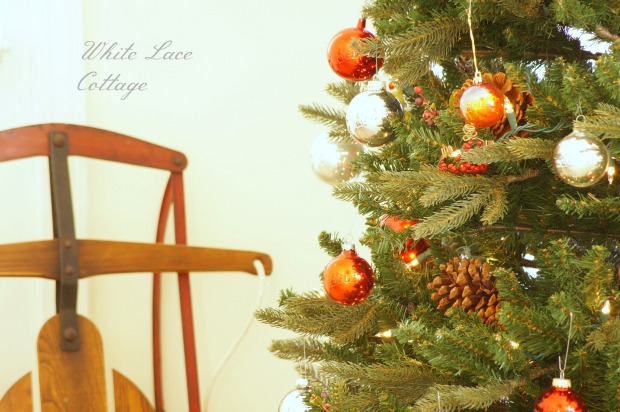 The branches look and feel like a real tree.
This tree also came with the ornaments.
I just added some pine cones and berries.
The cost of this thrift shop tree was 85.00 including the ornaments and a storage bag.
Which I think is an amazing price for a tree that looks brand new and is a good quality faux tree.
That sled was a recent find at antique shop.
Although it will not stay there,I will move it out on my front porch.
The sled I had out on my porch last winter was falling apart after keeping it out for so many years.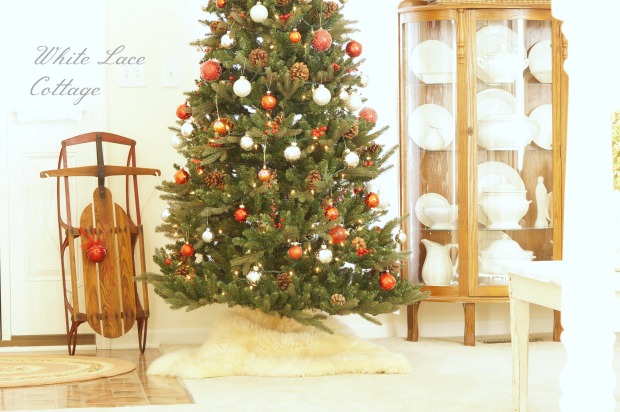 I bet you are surprised to see red ornaments.
But this room does not have pink and really works better with red.
I don't like to over decorate a tree,I like to keep it simple.
My skirt is not what I had in mind.
I started to make a skirt and well,it did not turn out.
It was taking to much of my time to figure it out,I will put it away and try again next year.
Since I needed a skirt I decided to add my fur rug at the bottom and use it as a tree skirt.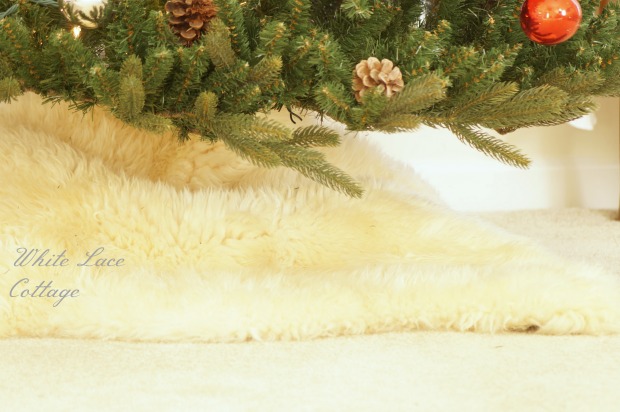 I am hoping to start adding my fresh Christmas greens in the next week.
I will be taking lots of photos and share my home via tour too!
I am also working on something to share with you as part of The Scoops Handmade Christmas.
Friday December 6

Saturday December 7
Sunday December 8

Monday December 9
Tuesday December 10
Joining: