Have you ever come across something that speaks to you?This statue said Jeanne d' Arc style  to me as soon as  I laid my eyes  on it.
Such a sweet face….chippy patina and the color is perfection.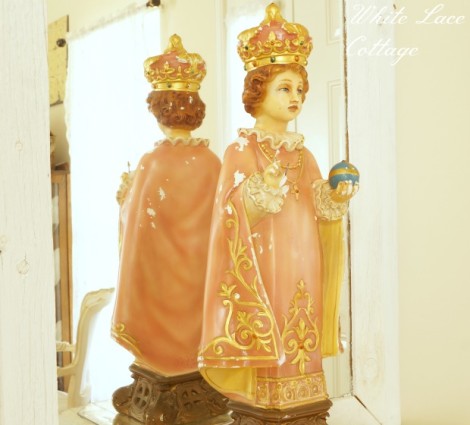 Jeanne d' Arc living is one of  my favorite magazines to find inspiration.
This statue looks a bit French to me.
Although I knew this was a Catholic statue.
I was not sure of the meaning and I am still not sure what it symbolizes.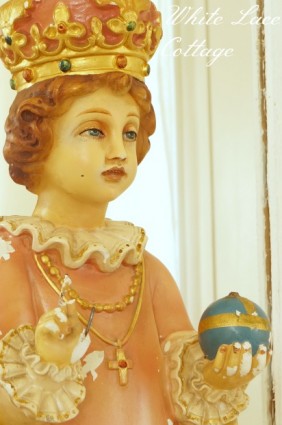 My friend thought it was silly to pick up a statue not knowing it's meaning.
But I fell for the beauty of this piece…..still at first….believe it or not I was a bit hesitant.
Should I get it or not?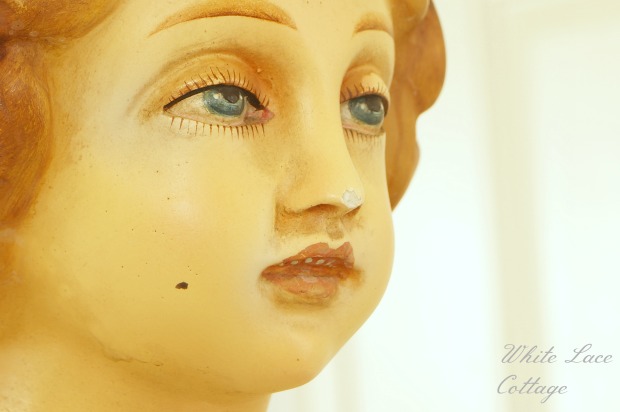 It is quite heavy so I placed it on the counter as I continued to browse the store.
Do you do that? Contemplate whether you should buy something or not?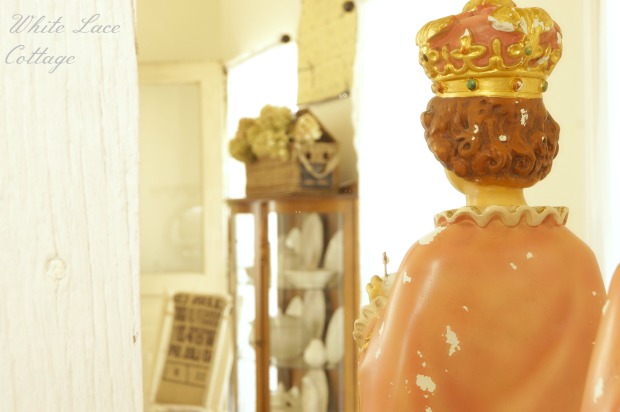 As I walked around looking….I kept wondering should I get that sweet statue or just pass it up.
But that chippy patina and soft pink color and that sweet face was calling to me to bring it home.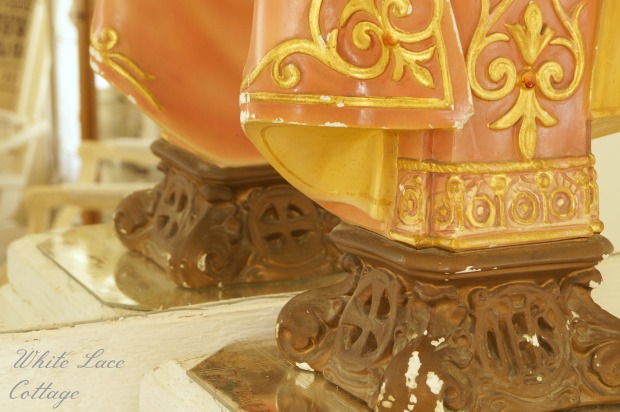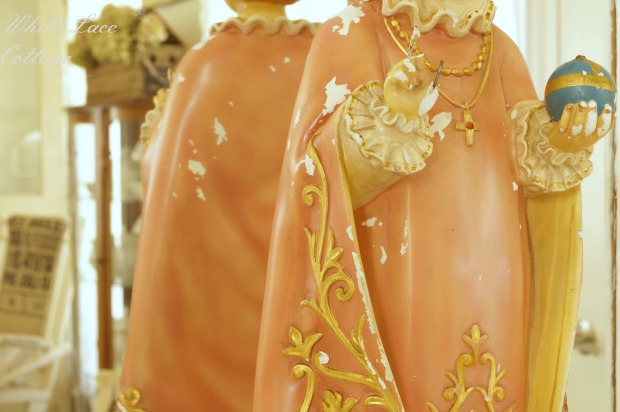 The decision was made it was coming home with me.
This is a infant Prague statue made in 1941.I believe it is chalk ware but that is as much as I know.
If  you know anything about the history please share.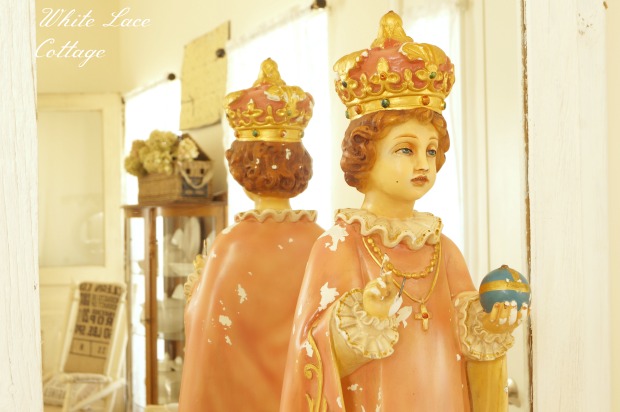 This sweet statue is  placed on a chippy pedestal piece and it stands next to my front door.
I love the reflection of the statue in my mirror.
Even though this is chippy and worn with age it still shows beauty.

Joining: