I thought I would share a few teaser photos with you before we get the scoop party started.I am working on a few things and will be revealing soon.Here are a few hints.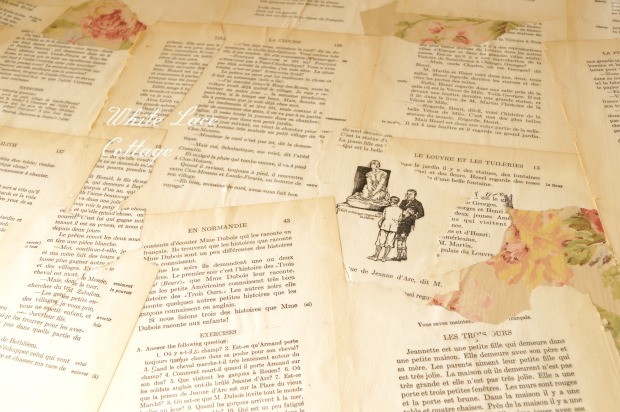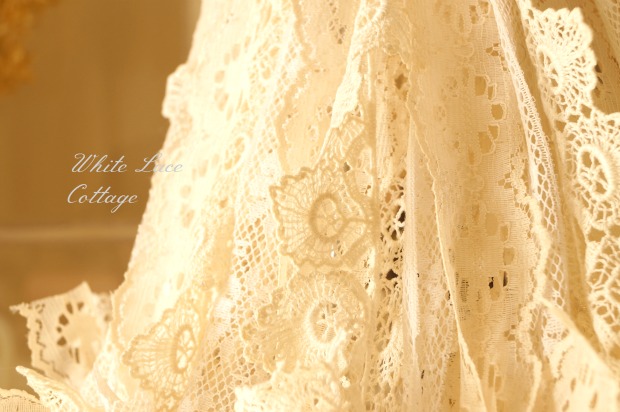 Any ideas?
Are you ready to party?
Take it away Linsey!
Welcome back
To the weekly linky party that features the scoop on the best posts from around the web!

More exposure + less time = win win!
Debbie from Confessions of a Plate Addict
and introducing
Anne of White Lace Cottage.
Hello once again!! And welcome to another Scoop Link Party! And if you are new to my blog The Farmhouse Porch… welcome to YOU too! Today we will actually visit a porch. But not just any porch. It is a porch I hold very near and dear to my heart . My parents' porch!! Many happy memories have happened here. I thought you might like to see it.
My mom took an old boring chandelier and added all kinds of cool stuff to it. Every time I go to visit she has some artsy new project to show me and we constantly bounce creative ideas off of each other. The acorn does not fall far from the tree. 
If you turn around on the porch and peek inside you can catch a glimpse of the living room.


Only 91 degrees…this is downright chilly for a Fort Worth summer day!
Another view down the length of the porch. My daughters were rocked in that porch swing many many hours during the baby years…
And if you turn to the right there is a seating area made out of custom wood benches that can all be moved together to form an outdoor bed. It was all sorts of crazy when I took this picture. Kids in swimsuits, dogs wanting to play frisbee, and mom scooting around me while I tried to snap pics as she cleaned up after us! Sure, we could have spruced it up and set the table and "staged" it (for about 3 seconds until the herd of ankle biters came tearing through), but I wanted you to see it as we live. Mop handle and all. 😀
I hope you enjoyed this very short little porch tour!
Now let's get this Scoop Party started baby!
~Linsey
Here are just a sampling of the features that sparkled at last week's party! 


I pinned the heck outta this one. If you have a borderline obsession (like me) for adorable guest cottages you need to visit this one, by Fairhope Supply Co.


Lovin' this shabby beachy cabinet-scape by Walnut and Vine!


 Oh man, I've always wanted an old enamel bread bin! This blue one is lovely. Shared by Sweet Pernilla of Swedish Corner Down Under


I have to admit that I am GREEN with ENVY for this old truck. Keep the rolls, I'll roll in this! Linda of White Weathered Hutch…you lucky thing you! 😀


I liked how paint and a few easy changes transformed this kitchen area into a clean updated space by At The Farmhouse

Thank you Cynthia Weber for the Triangle design concept explanation!!! I found this very interesting, and as others commented, found myself looking at my home vignettes for triangles. Fun!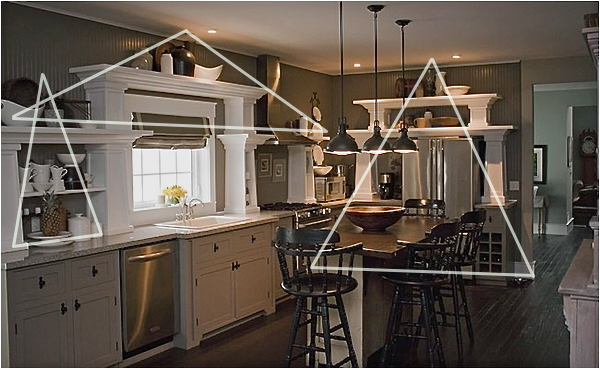 Thank you for linking up, friends!
Please read the guidelines before participating:
Follow (GFC) and/or subscribe to your host blog.

Be sure to include THE SCOOP button or text link to in your linked post :: Mandatory to be featured!

By linking up you are agreeing that the photos are yours or that you have permission to use them, that we may use those photos to feature your project on a blog post, Facebook, Pinterest, or Twitter with a link back to your blog, of course.

Please go to the source of a photo to pin it to Pinterest so that the originator of the post gets the credit