I have shared with you how I love the color pink but I only use it sparingly.
Lately I have been smitten with this color.
I am not sure if it is because spring is here.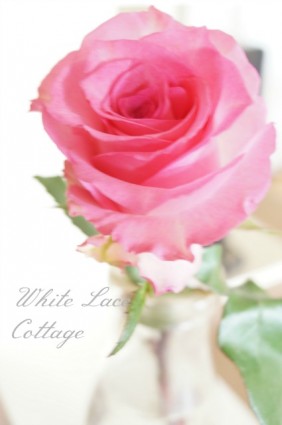 Now let me say I am not fond of all pinks.
There are some shades that speak to me.
They make my heart skip a beat faster.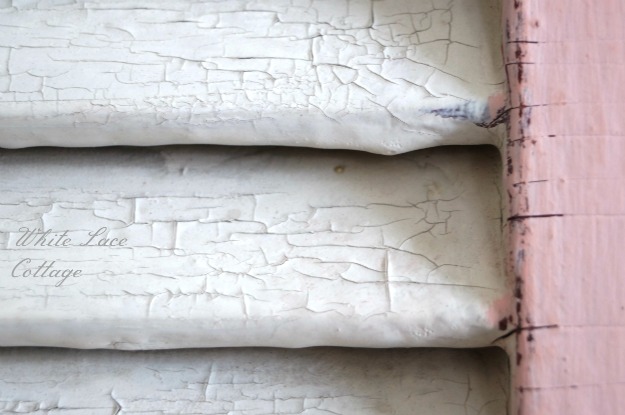 Especially a vintage pink.
Its a bit faded and worn.
And when it is paired with white it is perfection!
Adorned with a chippy crackled paint from years gone by it is my very favorite shade of pink!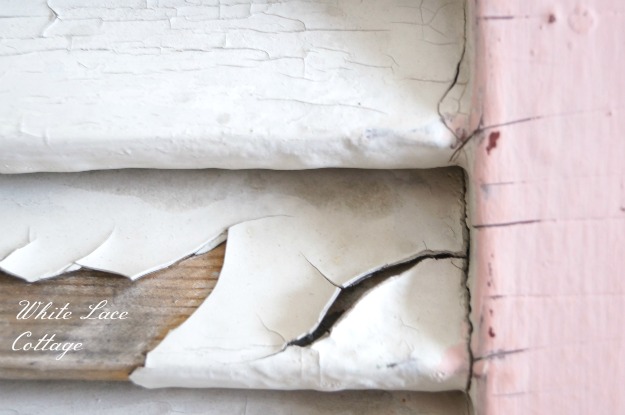 When I stumbled on this pair of vintage wood shutters I was not sure what do to.
Yes I fell head over heals for it but where would I put this new found treasure.
And then it hit me.
I have an open wall it is a square.
Looking in to my kitchen from my family room it was a bit boring.
Wish I had taken a before shot.
I thought I had one but sadly I don't.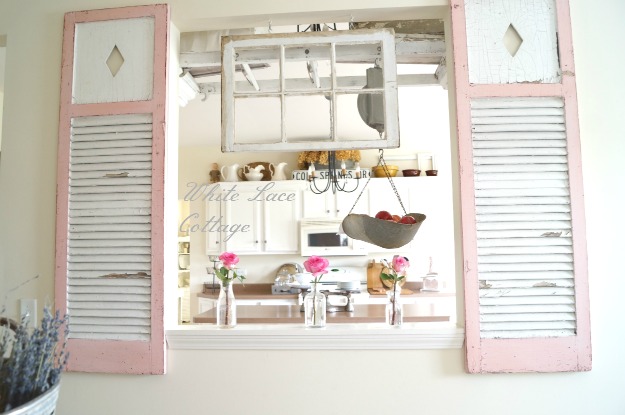 I love the look of the added shutters.
Gives this boring square opening some interest.
And it looks like an open window.
I added those single stemmed flowers for interest too!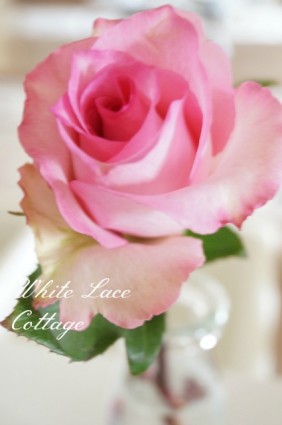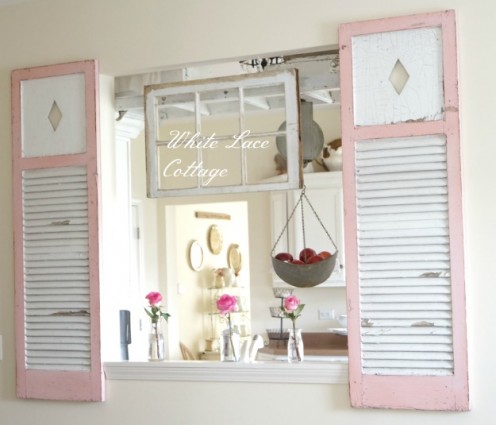 After I took this shot I decided I did not like that small window hanging.
At first I thought maybe I would get a bigger window.
But I decided to take it down first and see how it would look with out it.
And for now I think it does look better without the window hanging.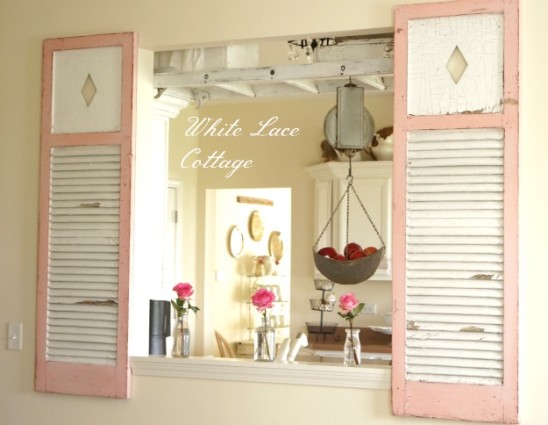 Sometimes you need to live with something before making a decision.
And taking a photo of a new vignette or a change is good to do too!
Whenever I make a change I take a photo.
So many times I think something looks great until I take a photo.
As they say a photo is worth a thousand words……
I like how open it looks now.
If I get tired of the pink I can wash it with a bit of white to tone it down.
But right now I am in love with this color!
Visually it makes such an impact!
My newly found favorite salvage piece.
It is so nice to finally have an interesting statement piece on this wall.

Joining: