What is it about an old farmhouse table that tugs at my heart.
When I see it I hear it calling my name.
Please take me home.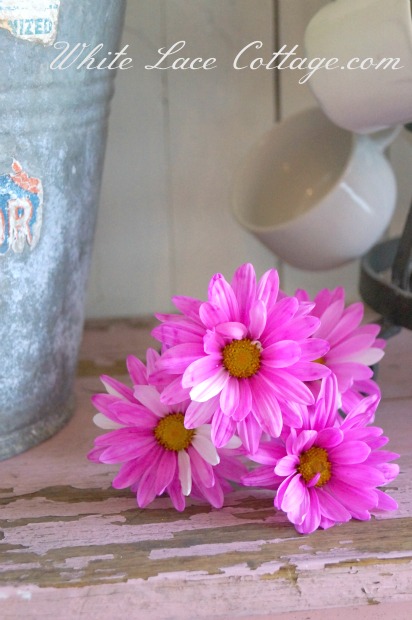 I have quite a few of these old tables.
But this is the first pink one.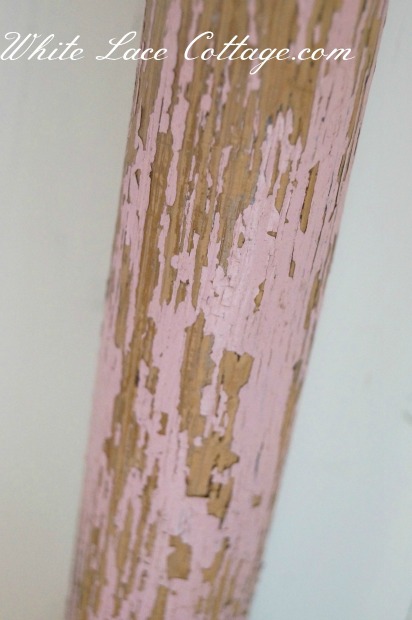 Look at that old chippy paint.
The color is perfect.
Sort of reminds me of Annie Sloan Antoinette.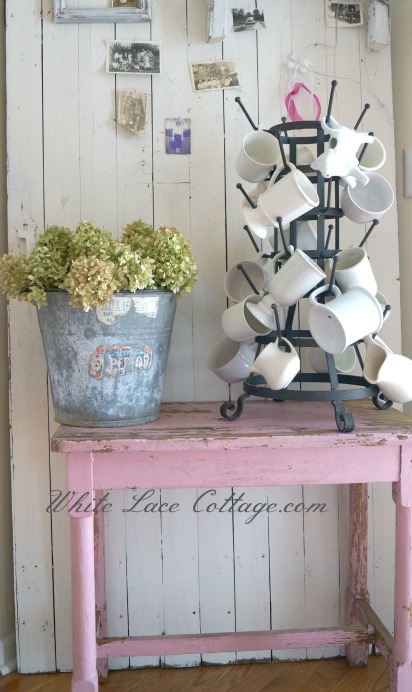 I placed it in front of my old farmhouse door in my kitchen.
Just a sweet touch of pink.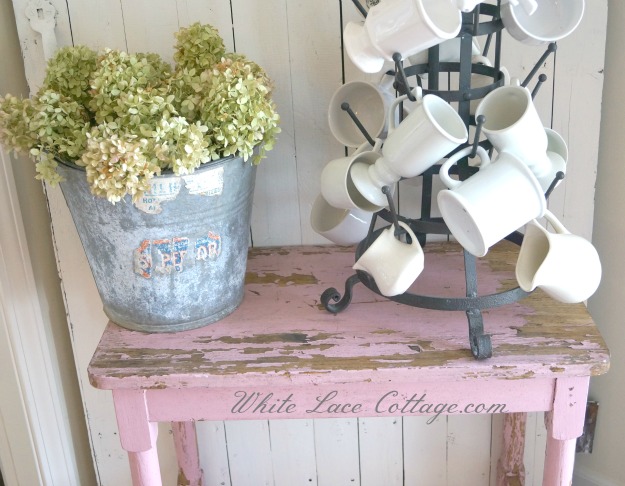 An old bucket filled with dried hydrangeas from last fall.
They still hold there color.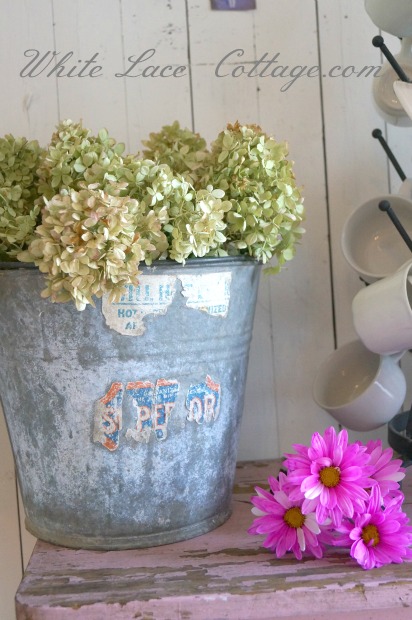 Looks pretty with a few pink Daisy's too!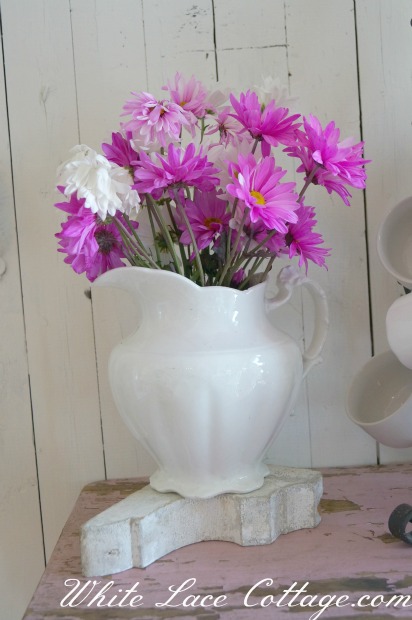 I like it with my daisy's in my favorite old pitcher on top of an old chippy corbel.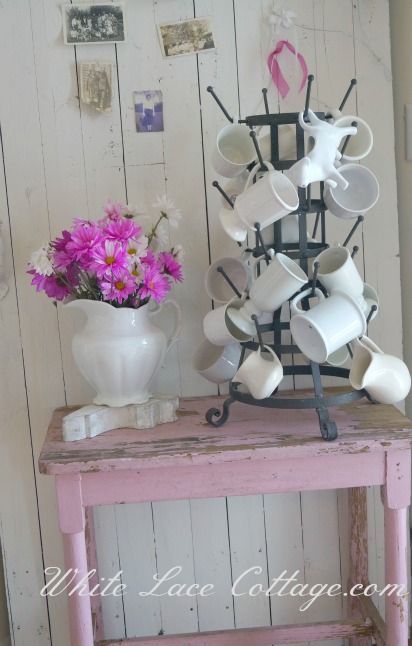 Yes I do like this too!But I think for now I will keep this pitcher on the mantle.
And keep that old bucket on this old farmhouse table.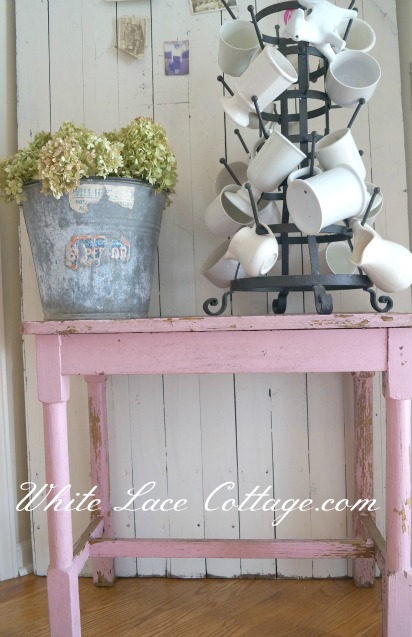 I think for now this is the perfect match.
A little pink in the kitchen.
Did you notice those sweet wire hearts?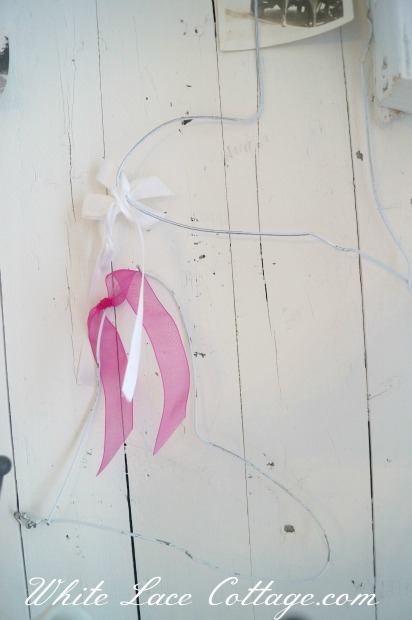 Two wire hearts made from wire.
They were free when I bought the table.
I think I will keep them out for awhile.
Valentines day is over.
But they are too sweet to put away.
Speaking of Valentines day if you read my facebook page you would have seen the surprise my husband gave my daughter and I.
My husband made a special card.
One to read together out loud.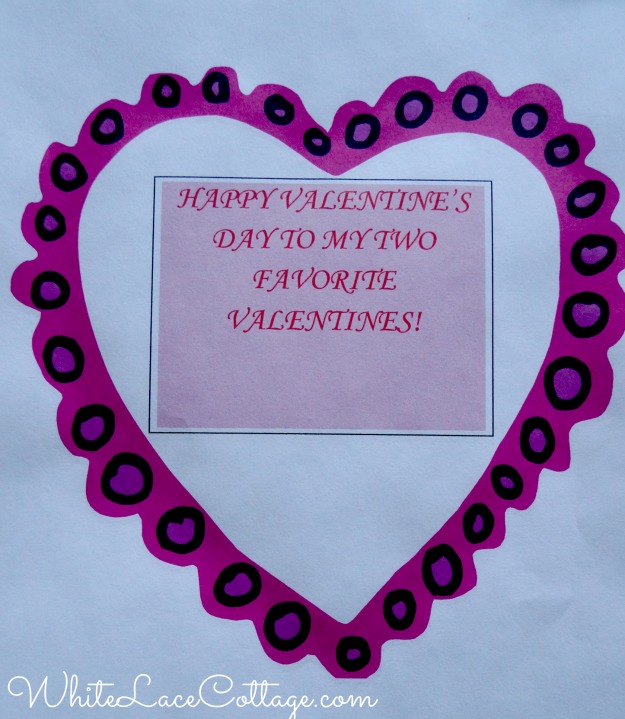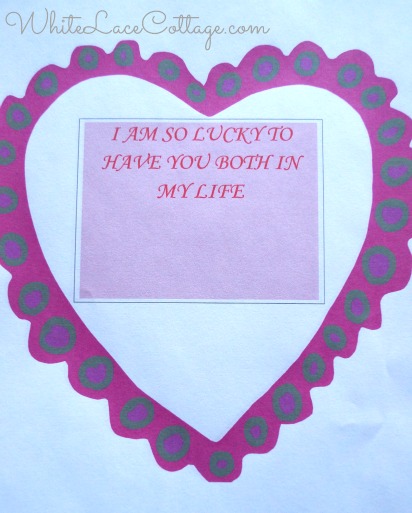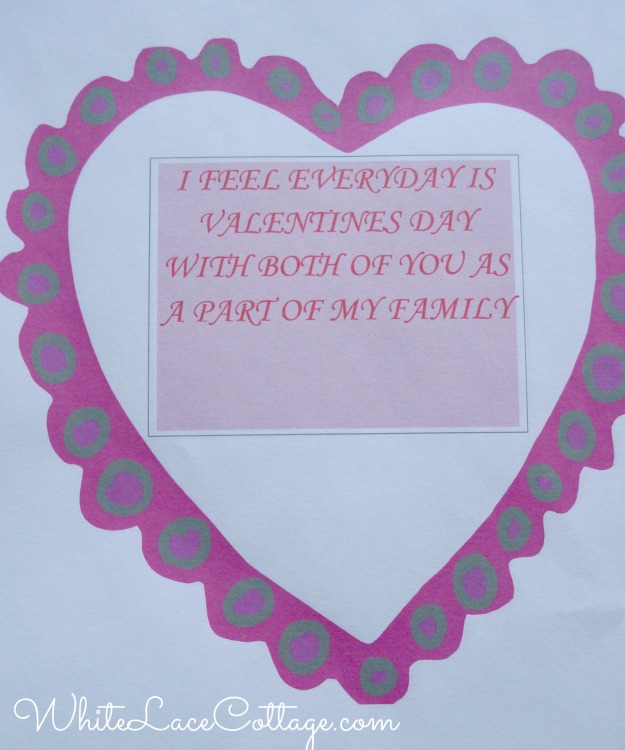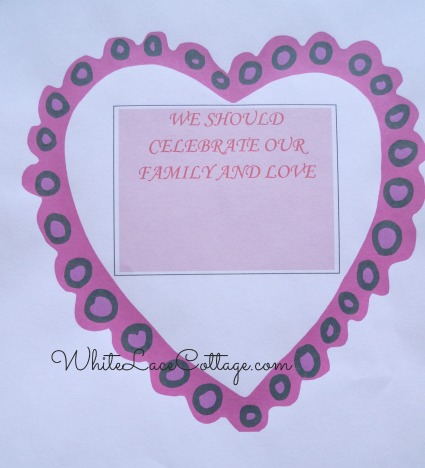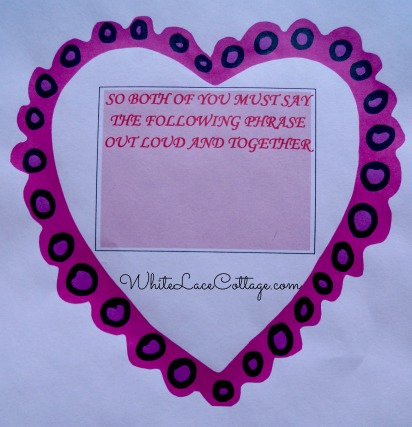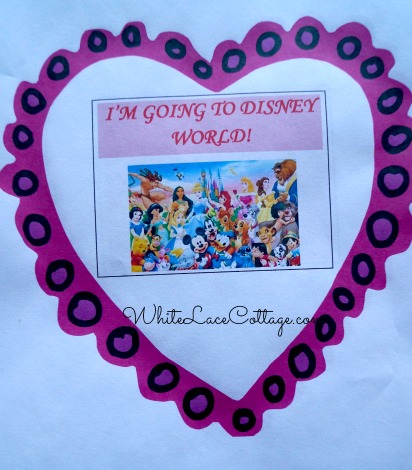 At that point I think we both screamed!
One of our favorite family places to go.
It has been five years since we have been there.
My daughter has grown so much.
Before she is all grown up we wanted to take her back.
Now on to planning our trip.
Looking forward to making lots of wonderful family memories.
Thank you sweet husband you are the best!
Don't want to miss a post? Why not subscribe by email. Just go to the link below.
Subscribe to White Lace Cottage
Joining these parties: