MEET THE NEW INCREDIBLE OIL CONTROL MAKEUP PRIMER
Having oily skin can be a challenge with foundation. Especially as a mature women. I can't pile on lots of powder without it aging me. But I'd also like to have a glow but not look like a grease ball. I had the opportunity to try the new Colleen Rothschild black tourmaline face primer that controls oil. This was gifted to me but as always I'm sharing my honest opinion. (This post contains affiliate links, see disclosure policy).
Black tourmaline is a black gemstone powder that's a symbol of strength. It's also a protective barrier for the skin. It also contains black truffle which is rich in minerals which is great for the complexion. This along with charcoal powder helps to control the oils on your skin as it also helps to diminish the look of large pores and wrinkles. Cordata flower helps to lock in moisture.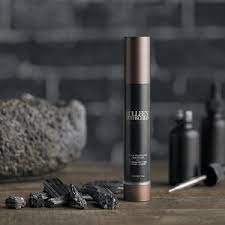 HOW DID IT WORK ON MY COMBINATION SKIN?
Does this oil control makeup primer work on my combination skin? I found that this oil control makeup primer did help so my face wasn't super oily at the end of the day. Most of my foundations have a glowy finish because even though I have combo skin I also don't want a matte finish.  I personally prefer having a little shine and not having totally matte skin. A dewy glow is more youthful. This oil control primer did help to control the shine but not eliminate it and I believe it's doing what the product is supposed to do. I live in Florida but it hasn't been hot and humid yet as we are still in spring. I'll have to see how it works in the summer.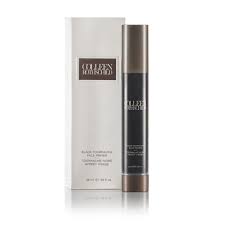 If you'd like to see me demo this and see close up views of my face wearing this make sure to watch my latest video.