HOW TO ADD VOLUME TO THIN HAIR
As I've gotten older my hair has gotten thinner. I do have a little bit of a natural wave and curl but it's much thinner than it once was. I'm going to show you how to add volume to thin hair. To see me demonstrate this make sure to watch this VIDEO.
THE RIGHT TOOL
The key to adding volume to thin hair is to use this tool. It's called the Revlon one step volume hair dryer. I would recommend only using this on medium length hair if your hair is too short or too long this may not work. No worries I have a few suggestions as you read on.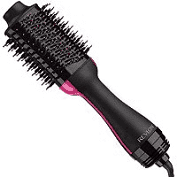 So using this tool you always want to use a heat protector. The one I like to use is from Paul Mitchell and it's the Neuro heat blowout style primer. On my damp hair I use three pumps and distribute it in my hair.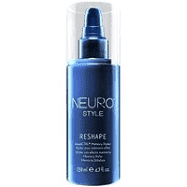 Then I spray on Paul Mitchell Tea Tree lavender conditioning spray. Using both of these condition and protect my hair. It's super important to make sure you're protecting your hair when using this tool.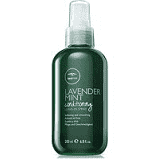 WATCH THE HEAT
Make sure to always use this on medium heat only. If it's set at the highest setting you may cause breakage to your hair.
HOLD IT HIGH FOR VOLUME
If you want to create volume and fullness to your hair as you're using it make sure to hold your hair straight up and out. You will see this in my demo.
GETTING VOLUME WITHOUT THIS
If this tool is out of your budget but you still want to create volume use a styling mouse or a rootbooster on your root area first before drying your hair. Then apply a heat protector. Hold your head down so your hair is straight and take your dyer and blow it out until it's almost dry. Then use a round brush doing the same technique I'm sharing in the video.
This tool makes it a little easier to do if holding a brush and dryer is difficult. I was a stylist for many years and even though I know how to round brush my hair this makes it super easy and creates so much volume and body it looks like I had my hair professionally done by a stylist.