IF I HAD A YOUTUBE BEAUTY CHANNEL IN 1983
I grew up in the 1980's. I wore lots of makeup and my hair, girl it was big! So I was just thinking what if I had a YouTube beauty channel in 1983. I mean what if  YouTube existed and I had a beauty channel now at the age of 53. Would I have been wearing my makeup as crazy as I did back then? And would my hair be super big?  I thought it would be fun to make myself look like I did back all those years ago and create a look.
THE EYES HAVE IT
In the 80's eye makeup was the rage. The more, and the darker the better. My influence came from Donna Mills. If you were a Knots Landing fan then you'll remember Donna Mills. She has the most gorgeous blue eyes and she'd play it off with lots of eyeliner and the shadows always took her look to another level. I remember checking a video out from the library it was called "The Eyes Have It". I wanted my eyes to look just like Donna's.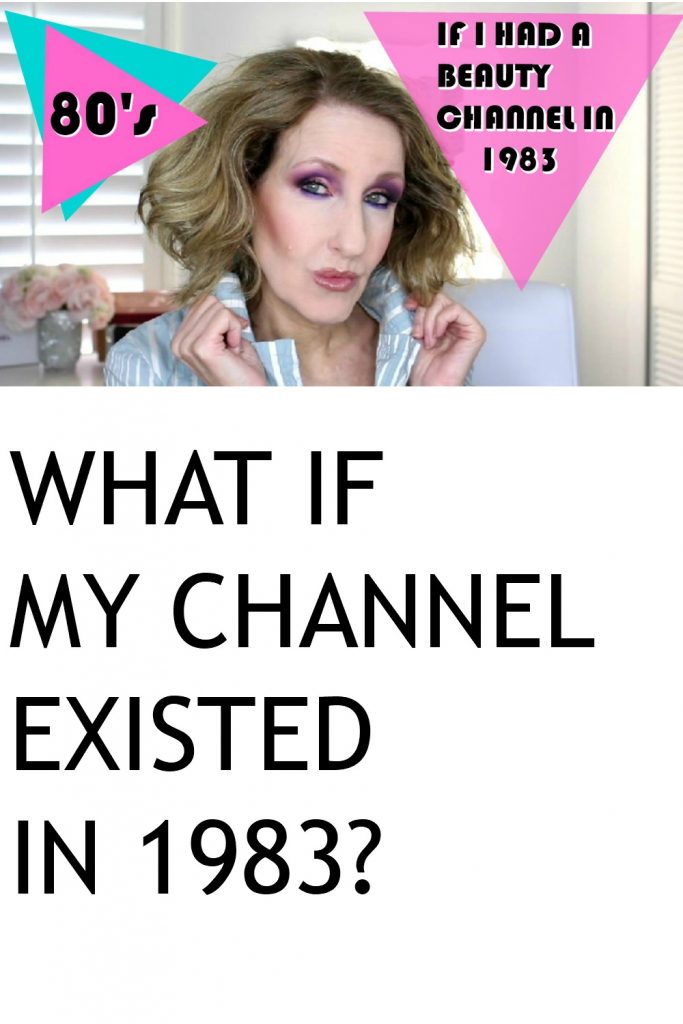 THE BIG HAIR
Hair had to be big! And we added those wings. That's when you took hair spray and sprayed the hell out of the sides as you held it way from your face, near your ears. Sometimes I'd take a hairdryer so I could get that affect faster and make my wings a little bigger. I never did the "Mall Hair" thing. That's when you would take your hair, hold it up straight and spray it until it stood straight!
THOSE WERE THE DAYS
The 1980's were a fun time. But can you imagine me, a 53 year old wearing my makeup like that now? Now that's pretty scary! Anyway I decided for fun I would create a video doing just that. So if you want to see what a beauty YouTuber would look like now watch THIS VIDEO.